Getting comfortable with a handful of basic cooking skills and even mastering a few go-to recipes used to be a right of passage into adulthood. But we're living in the age of convenience and essential parts of "growing-up" are getting outsourced, according to The Cut.
Can you really even call yourself an adult if you don't know how to make a basic omelette or cook pasta the right way?
Sure, postmates and grubhub might be making your life easier, but learning how to cook, at least the basics, will save you a lot of dough in the long run. It'll also help you get control over the calories and quality of ingredients showing up on your plate.
Even if you already know your way around the kitchen, chances are the tips below can help you tackle skills like searing the perfect steak or roasting a whole chicken with a lot more confidence. Adult-ing can be hard, but cooking doesn't have to be.
Here are 15 cooking skills everyone should master before turning 30:
Basic knife skills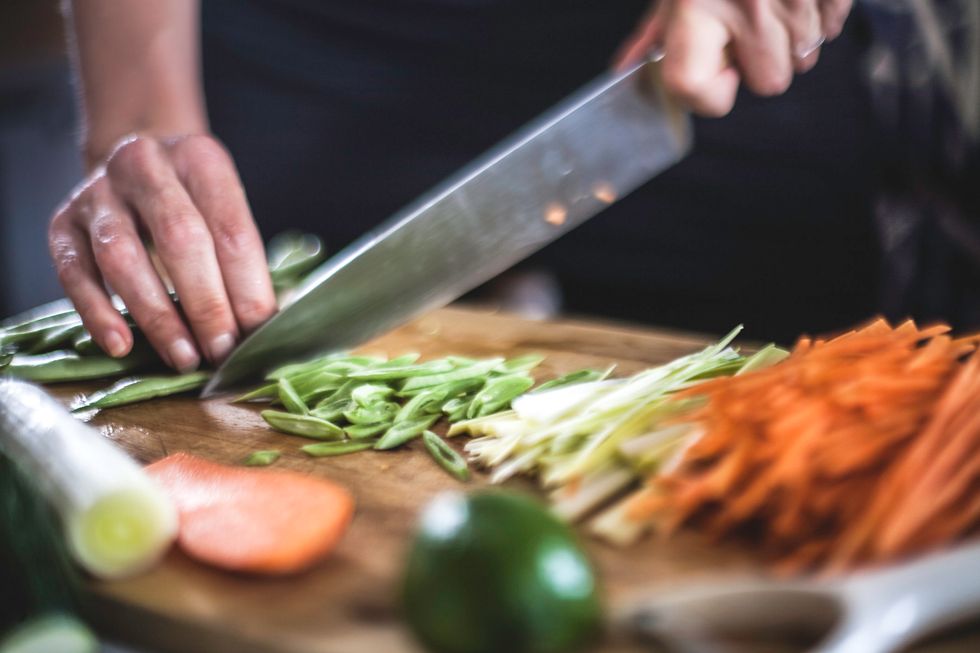 Preparing Julienned Vegetables for Korean Pancakes Close UpGetty Images
Pre-chopped produce might be convenient, but it's never as fresh. Learning a few basic knife skills will quickly help you build confidence in the kitchen. Not sure what the difference between chopping, dicing, mincing, and slicing are? Here's a quick tutorial.
How to sear a steak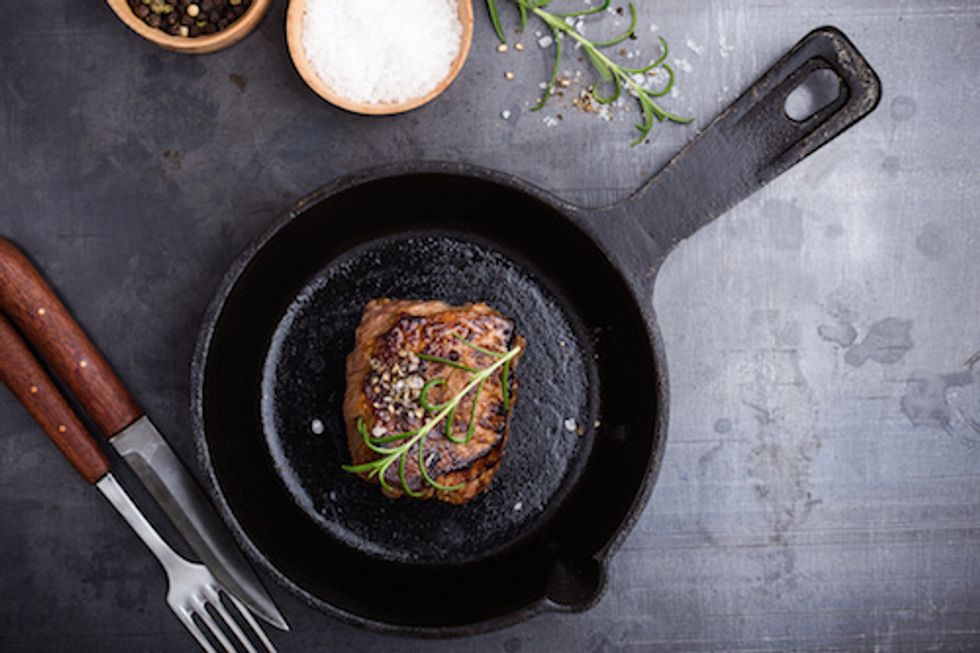 Fillet mignonGetty Images
A perfect steak is tender and pink on the inside with a crisp, brown crust on the outside. Getting the best sear is all about using the right seasonings, preheating your pan, and keeping an eye on the edges. Follow this easy video guide to sear steak the right way every time.
How to make an omelet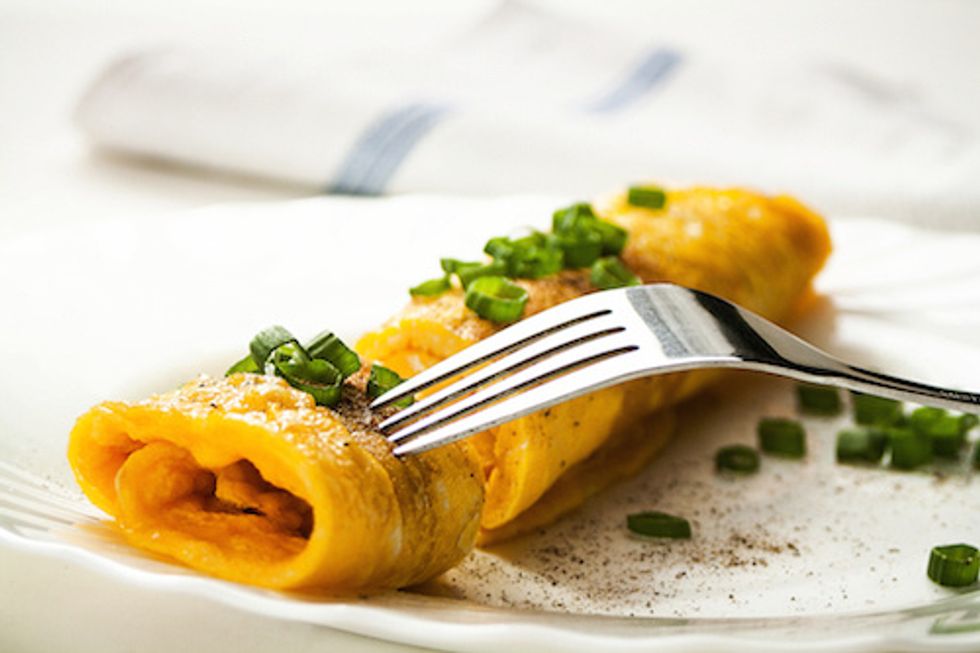 Rolled up, French style OmletteGetty Images
You might think you know how to make eggs: crack, whisk, heat. But do you know how to make a classic, soft, buttery French omelette? This tutorial from Bon Appetit will turn you into an egg making pro.
How to make broth from scratch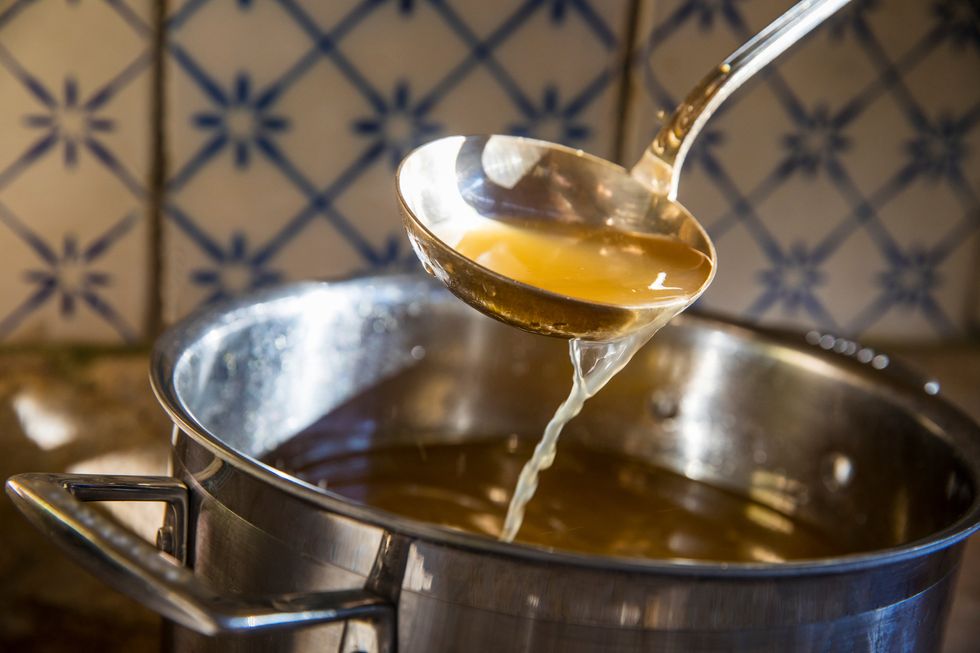 Broth being ladled from saucepanGetty Images
A homemade stock can transform stews and soups. Leftover bones from roasts help bring a deeper flavor (and tons of nutrients) to a slow cooked broth. Bone broth is all the rage right now. Learning to make your own can save you money and transform stews and soups. Here's a guide to making broth from scratch.
How to roast a chicken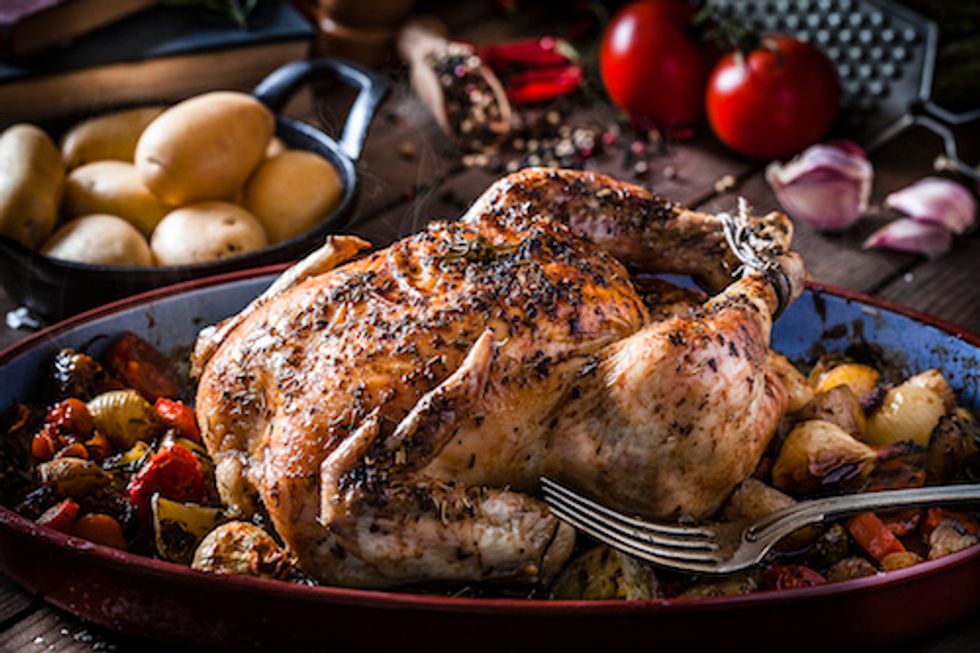 Baked chicken with vegetables on rustic wooden table
Nervous to try roasting a whole bird? Roast chicken is a classic recipe and these easy-to-follow instructions are fool-proof.
How to make gravy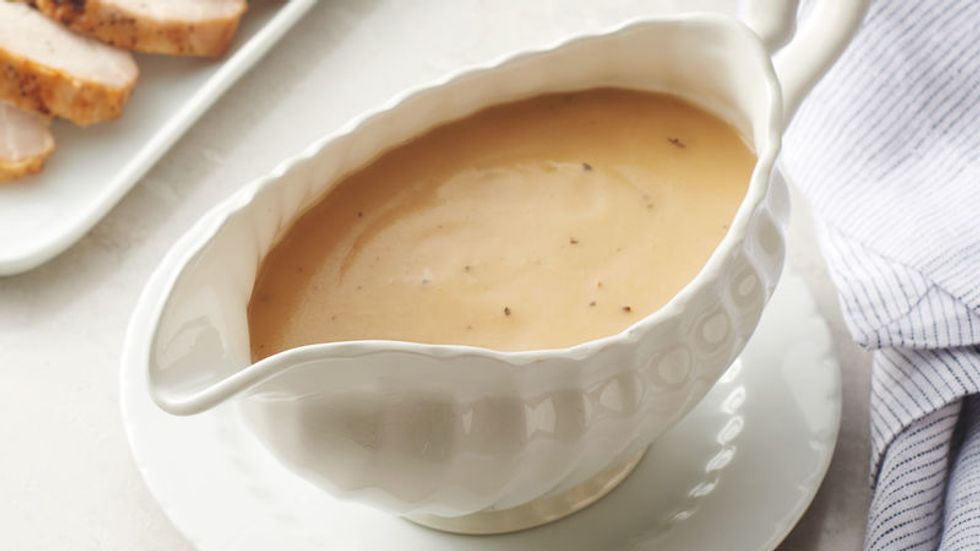 Gravy BoatBetty Crocker
Making homemade gravy is one of the easiest ways to dress up roast chicken and beef. All you need is flour, broth, and leftover drippings from a roast. You can also skip the drippings and make gravy with wine instead!
How to put together a no-so-basic salad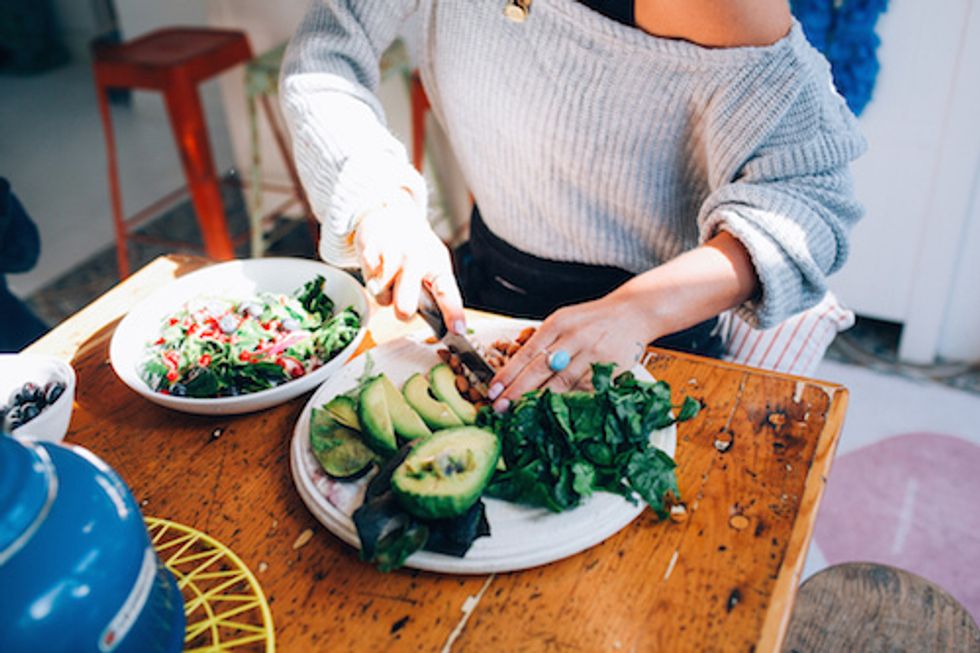 Hands of woman preparing saladGetty Images
You probably know how to make a basic salad; lettuce, tomato, cheese. Here's how to take your greens up a notch.

How make a homemade salad dressing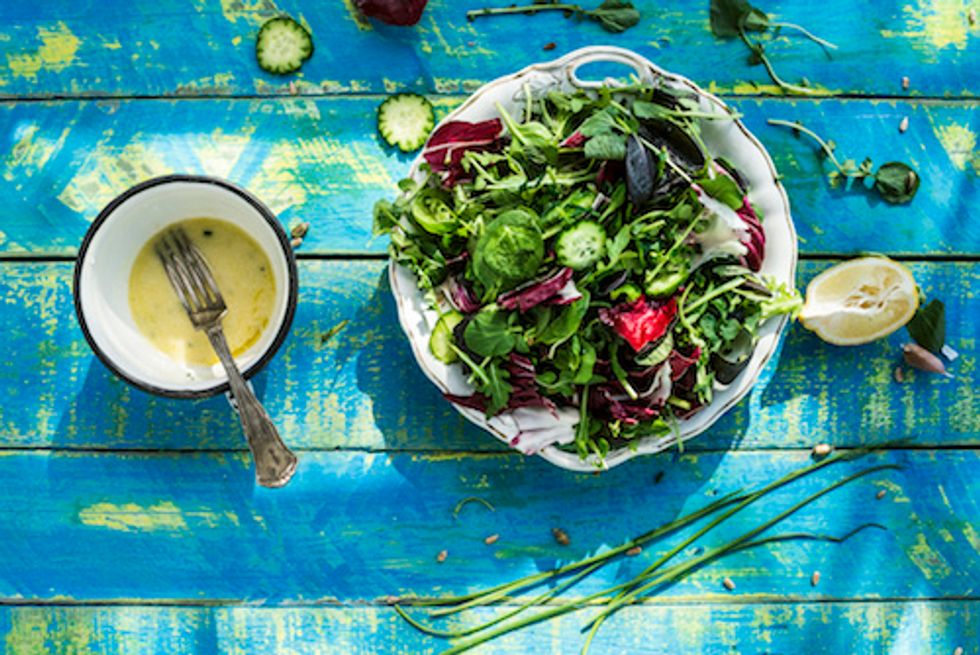 Spring salad of baby spinach, herbs, arugula and lettuce, dressing of yogurt, olive oil, honey and lemonGetty Images
Skip the store bought variety. Whisking together a homemade dressing couldn't be easier with this video guide.
How to make a roux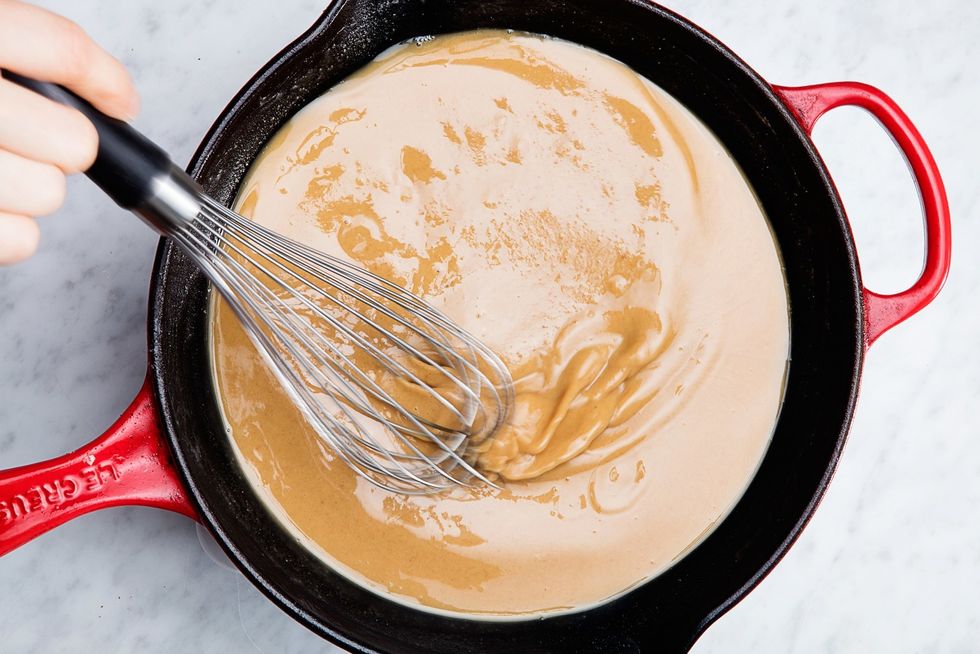 Whisking a rouxEpicurious
A roux thickens sauces, stocks, soups, and stews. Without one a creamy Alfredo sauce will be too thin or you'll end up with runny gravy. A roux is essentially equal parts fat and flour. Here's how to whisk one up.
How to make perfect pasta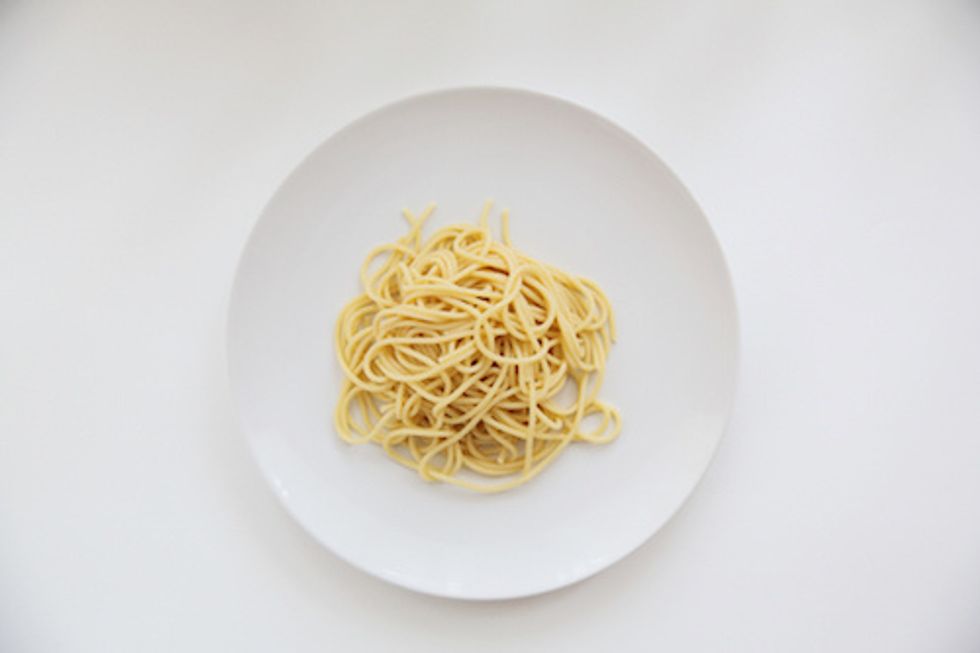 Directly Above Shot Of Spaghetti In Plate Over White BackgroundGetty Images
Boil water, dump pasta right? Wrong. There's nothing worse than mushy spaghetti, here's how to make perfect pasta every time.
How to make a meatless meal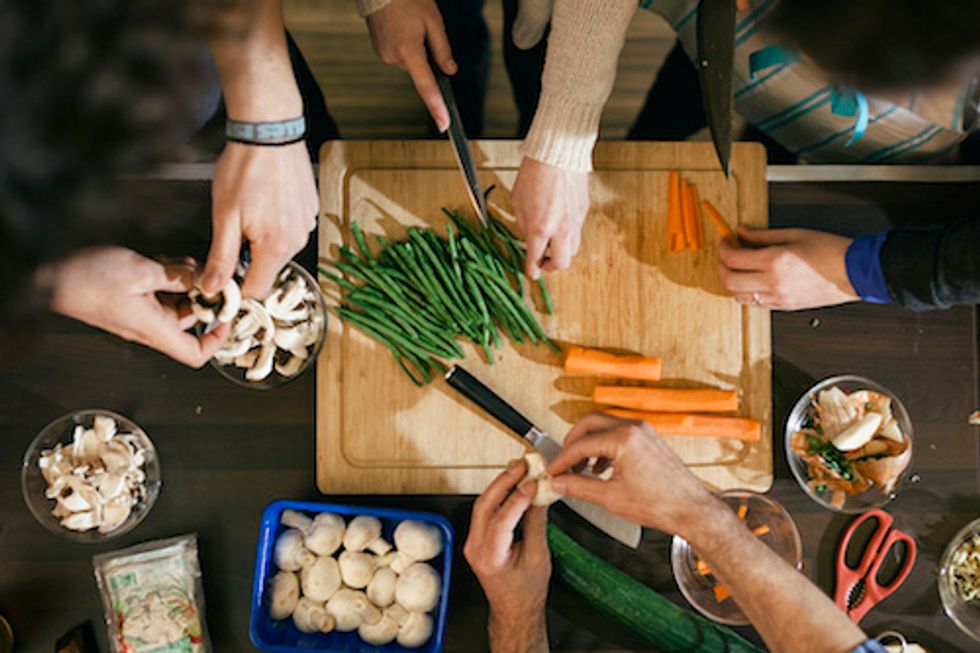 Vegetables being cut in cooking classGetty Images
Meatless Monday is good for you and for the planet! Here's an easy, meat-free recipe you'll want to make again and again.
How to make a smoothie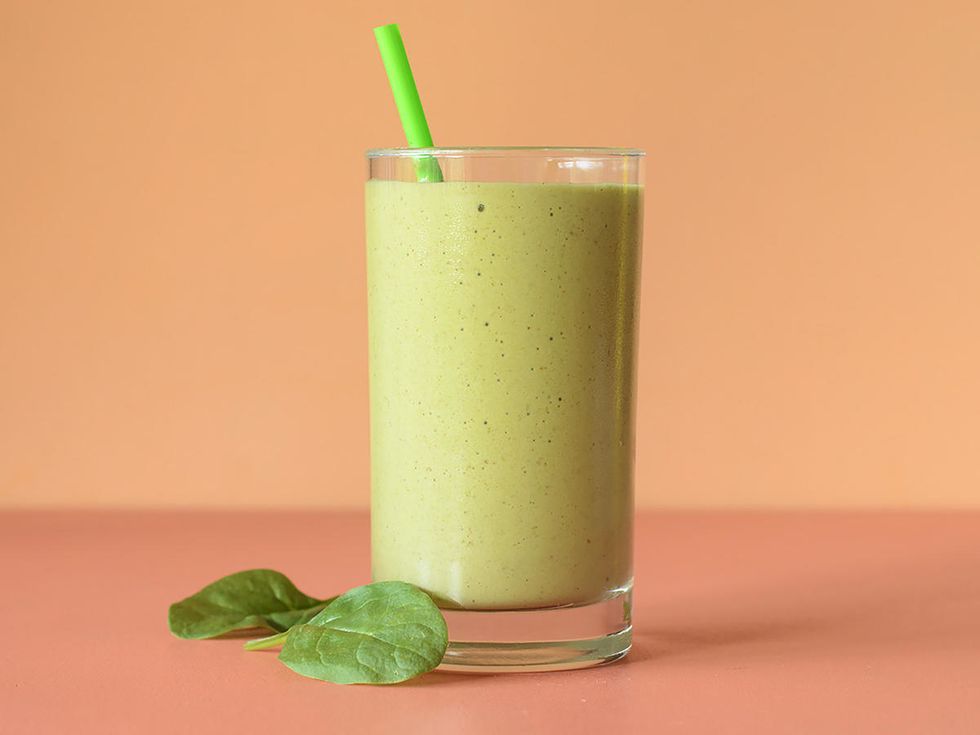 Green smoothieCooking Light
A smoothie packed with vitamins is a healthy way to start the morning or pick you up in the afternoon. Making smoothies at home is easy. Here are 12 different smoothie recipes full of fresh fruit, veggies, and lean protein.
How to use a sheet pan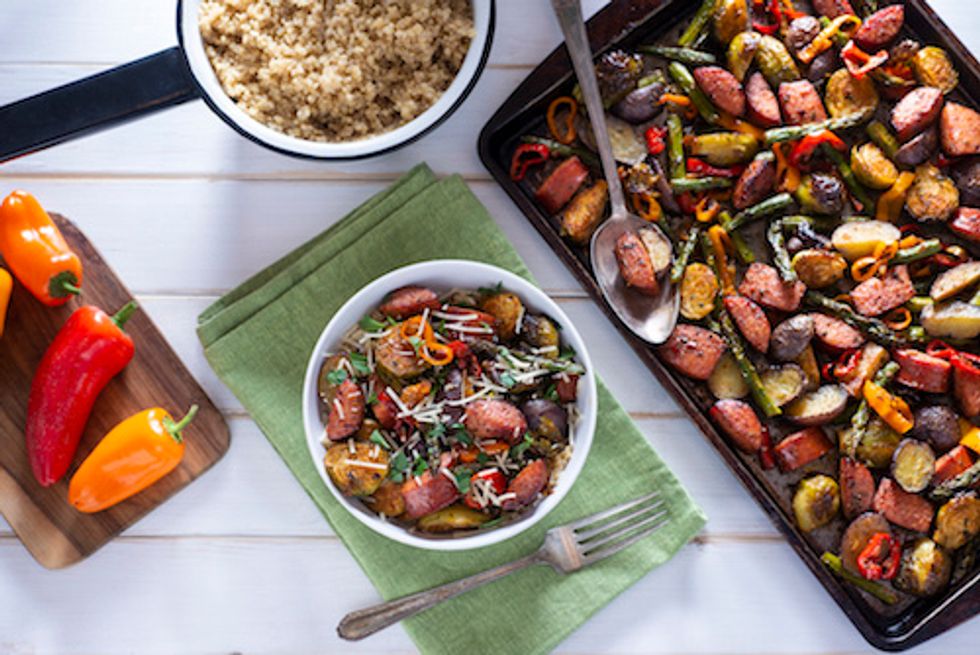 Sheet Pan SausageGetty Images
If you don't already own a sheet pan, run to the nearest store asap. Easy, sheet pan recipes make weeknight cooking a no-brainer. Try these quick and delicious sheet pan recipes (link).
How to frost a cake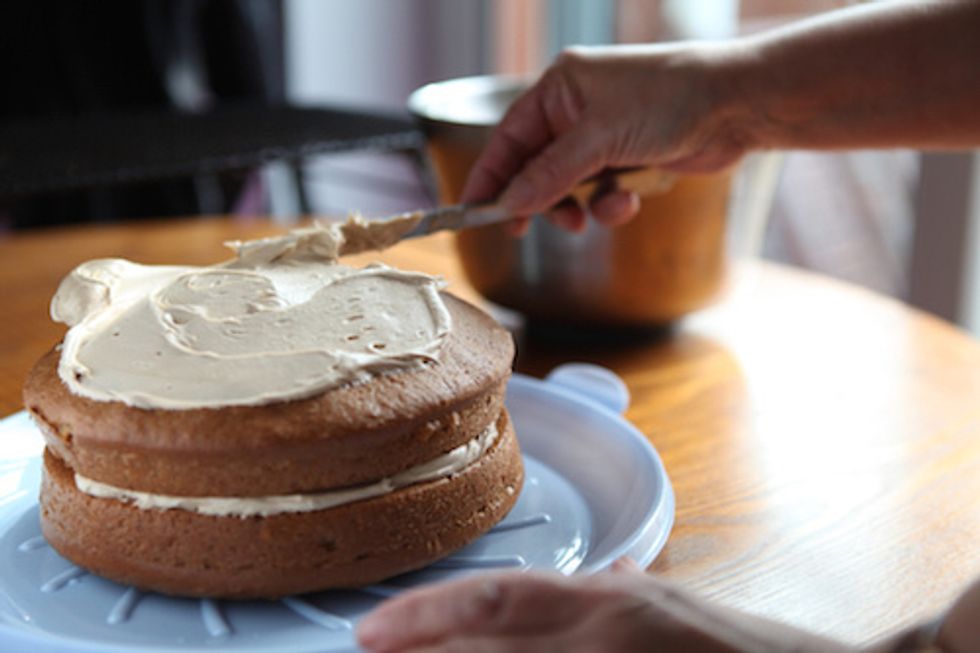 Cropped Hand Spreading Cream On CakeGetty Images
Frosting a cake might sound straight forward enough, but it actually requires some practice and technique. Frosting cake before it cools, or before your icing sets can quickly turn an otherwise beautiful cake into a melt-y, mushy mess. Here's how to frost the right way.
How to make a cocktail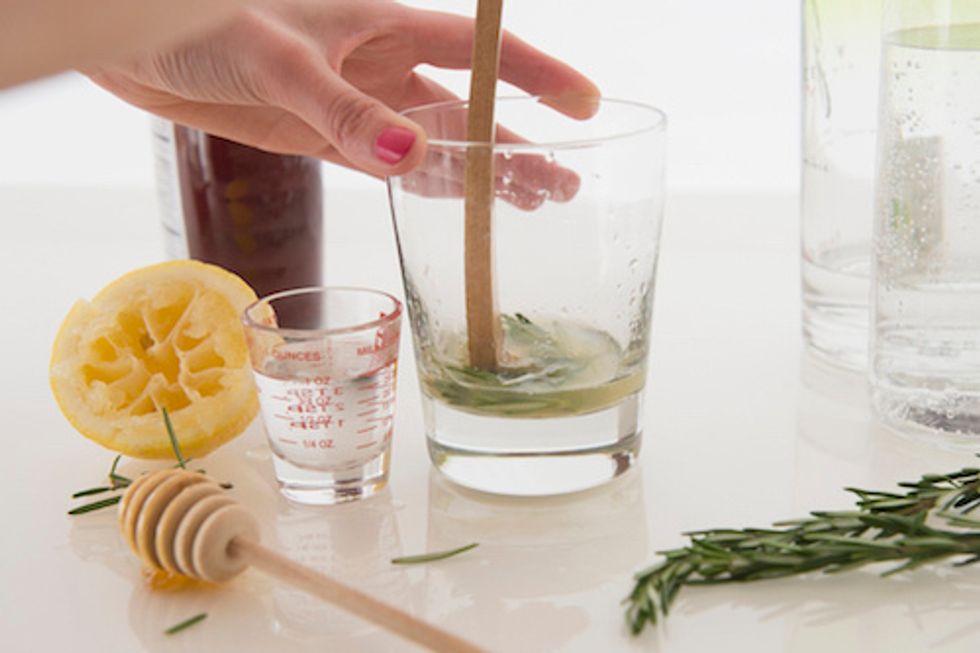 Woman making cocktailGetty Images
Impress your friends (and yourself) by learning one fancy cocktail recipe by heart. It'll quickly become your signature drink. We love this simple whiskey thyme cocktail by GOOP.