Always wanted to learn how to cook? Love watching TV? Do both at once! Here's what to watch.

Barefoot Contessa
Ina Garten
guides you through gourmet meals set against a Hampton's backdrop. Learn easy entertaining, including how to prepare the most elegant table settings, select the best floral arrangements, and prepare a catering-inspired feast that your guests won't soon forget.
Hell's Kitchen
Gordon Ramsay is much less of a calming force than Mrs. Garten, but he'll scare you straight into top-notch cooking. In Hell's Kitchen, only the best of the best make it through. If your soufflé doesn't rise, you're out. If your veggies aren't perfectly julienned, you can kiss your prize goodbye.

Iron Chef America
Another high-octane food
competition
, Iron Chef America takes tried-and-true favorites and matches them up against the most innovative new chefs out there. Nothing's better for stimulating your sweat glands and your taste buds!
Diners, Drive-Ins, and Dives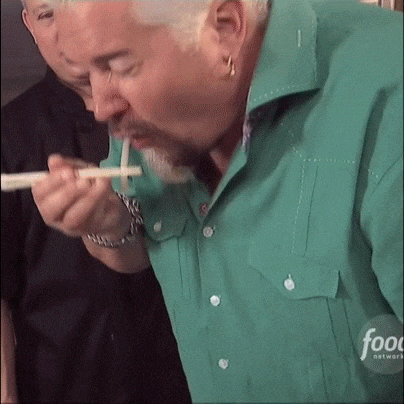 Slurp that noodle, Guy.
Want to take an inside peek into some of the greatest food establishments in the country? Guy Fieri's got you covered. Road trip with him and see the secrets behind some of the most sumptuous, greasy, fried and porky food -- and meet the loveliest people along the way!

Good Eats
Alton Brown
is your go-to food guru. He knows all the science behind our favorite foods, and how we can use science to optimize flavor. Plus, his show has a really catchy theme song.
Pioneer Woman
We love
Ree Drummond
for her instant ranch-style classics. She makes meals fit for cowboys! (Or anyone who knows good food, for that matter.) Hearty stews, cheesy pastas, and rich desserts are Ree's specialties.
The Best Thing I Ever Ate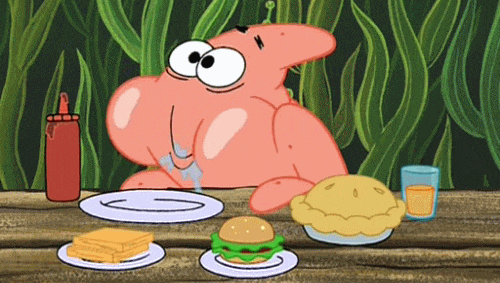 Yum.
This show gives us access to the favorite meals of some of the most famous foodies. Each show is categorized by food type -- salty, desserts, or appetizers, for example. Learn what our favorite chefs just can't resist!

Unwrapped
Follow
Marc Summers
as he follows our favorite foods through the factory. Summers gives us an inside scoop of our beloved snacks from birth to digestion.
Guy's Big Bite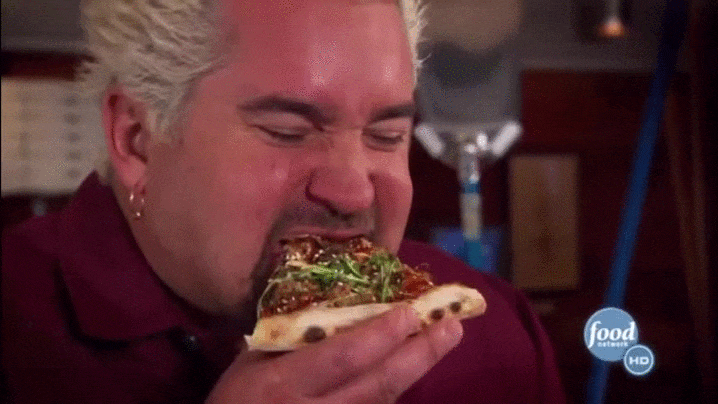 Pizza, pizza.
If you can't get enough of Guy (we can't), we recommend this show. Chill outside on the patio with Guy as he prepares Asian-inspired, Tex-Mex-inspired, or pork-inspired cuisine. This guy is a master of the grill.
Sandwich King
Jeff Mauro
is a one-of-a-kind Midwesterner who can pretty much make anything into an amazing sandwich. He's hilarious, too, which doesn't hurt.
Lidia's Italy
Lidia Bastianich
is the ultimate Italian grandma. Learn how to make classic Italian fare with the delightful woman. She will inspire you to take a European vacation, we're sure.
Man v. Food
Adam Richman is our favorite food funny guy with a passion for meats. We especially love watching him come down with the "meat sweats" while trying to conquer some of the most intense food challenges around the country.

Food Paradise
This show is perfectly described by its title. Take an in-depth journey to the
best pizza
joints on the planet, or the best BBQ joints, or the best anything joints.
The Layover
Food bad boy
Tony Bourdain
dazzles us with all he can get accomplished during a quick layover between flights. It mostly involves eating food. Yum.
Bizarre Foods
Andrew Zimmern
is a fearless eater with an eye for the most delicious finds around the world. We love watching all the weird stuff he eats, and discovering new delicacies.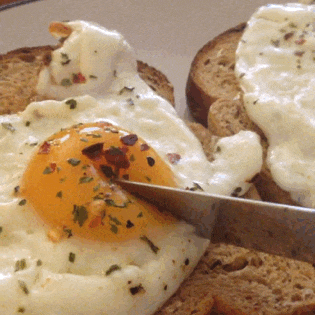 Watch that yolk flow.
Hungry yet? Get yourself a pan and some eggs and let's get cracking!