We all have our problems. But if you're feeling down in the dumps, you haven't heard anything like these characters' stories. Join teenage addicts, vagabonds and plain old losers as they navigate through life's greatest difficulties. We'll be sure they'll make you feel like your life is a piece of cake.
1. Infinite Jest by David Foster Wallace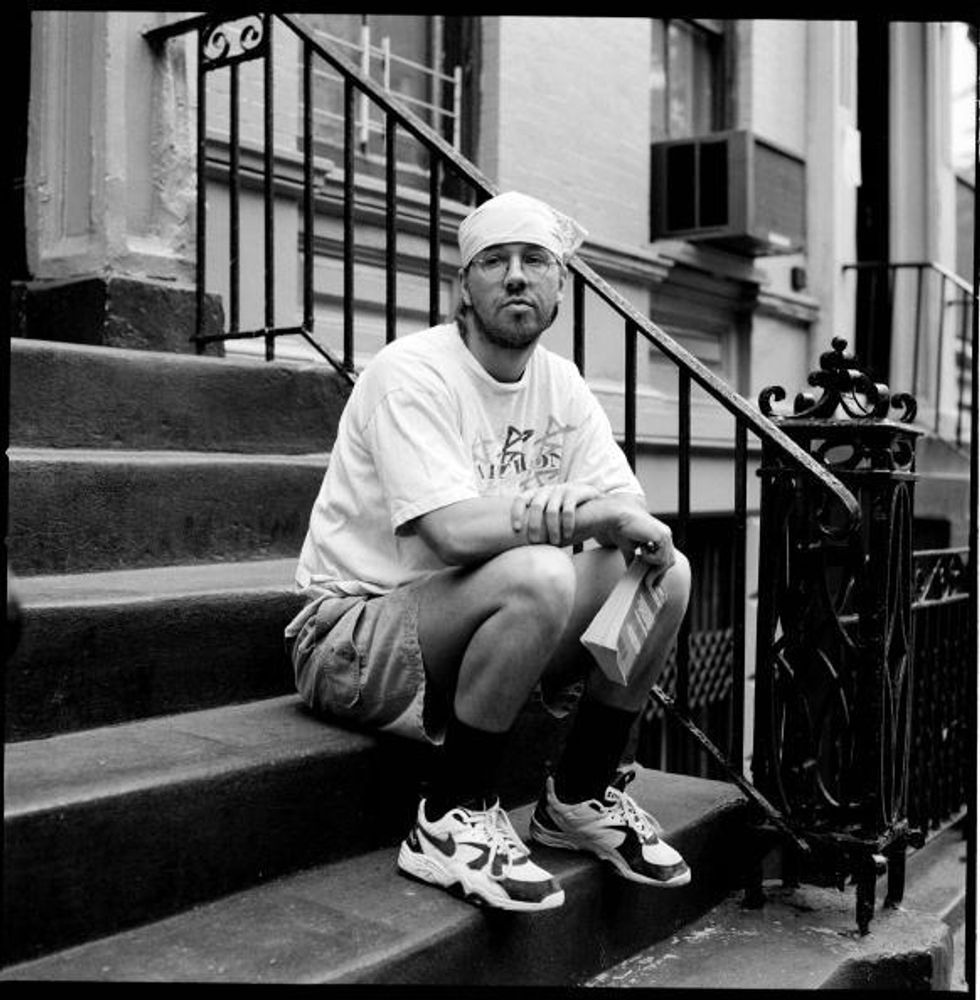 This behemoth of a book will baffle you, spin you around, and shock you to your core. In the crossroads between a tennis academy and a halfway house, you'll discover the terrors of addiction, paranoia, and depression. David Foster Wallace's critique of entertainment shows us all that we must hold on to our humanity before it gets compromised.
2. A Clockwork Orange by Anthony Burgess
Alex is entranced by two things -- Beethoven and violence. He and his droogs terrorize his city until he undergoes an advanced (and torturous) therapy to attempt to rid him of his violent tendencies. It's filled with invented, Russified slang and tons of action. It's a book that teaches you about good and evil, and most importantly, about freedom.
3. Lost in Place: Growing Up Absurd in Suburbia by Mark Salzman
This memoir recounts Mark's journey to enlightenment as a teenager. He's obsessed with Kung Fu, and it teaches him a lot about how to manage typical adolescent madness. We think it'll help you too. Plus it doesn't hurt that it's hilarious.
4. Fun Home: A Family Tragicomic by Alison Bechdel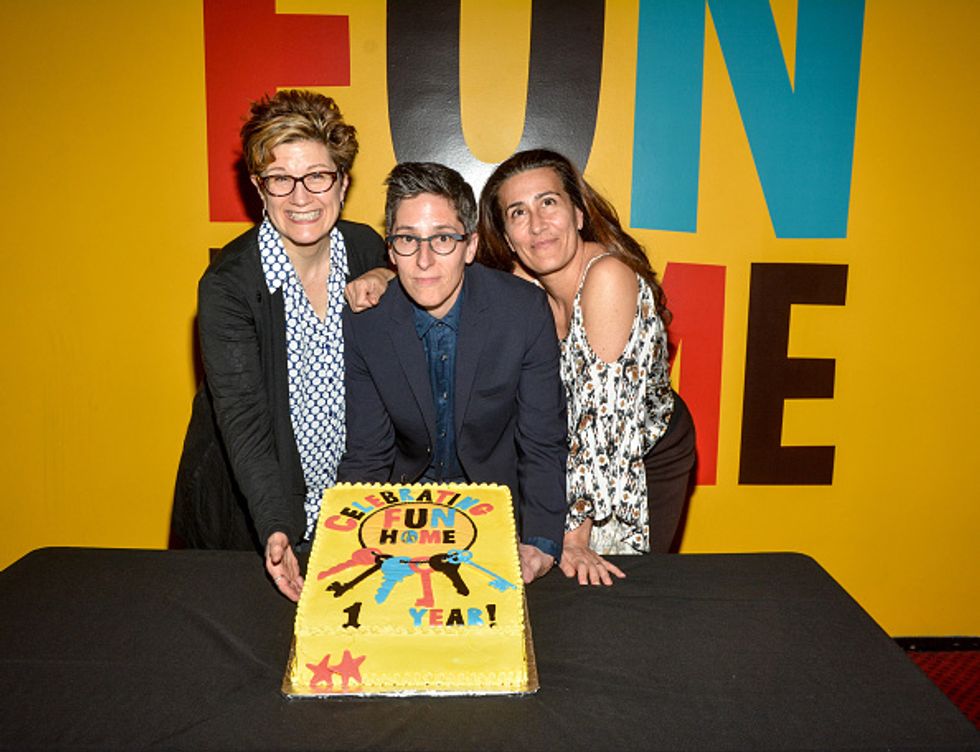 In this graphic novel, Ms. Bechdel illustrates her life growing up as a lesbian and contending with her mysterious father in his family business -- a funeral home. Now adapted into a musical, Fun Home is sure to dazzle, surprise, and maybe just make you cry a little bit.
5. Franny and Zooey by J.D. Salinger
J.D. Salinger's classic love letter to confused youth. Franny is a lost soul who seeks solace in Buddhism. Zooey is her enigmatic brother, who likes to read and smoke in the bathtub. It's family drama to the max.
6. Stop-Time: A Memoir by Frank Conroy
A father and son memoir, but much more than that. It's boyhood, adolescence, love, loss -- everything a perfect human story needs.
7. The Arab of the Future by Riad Sattouf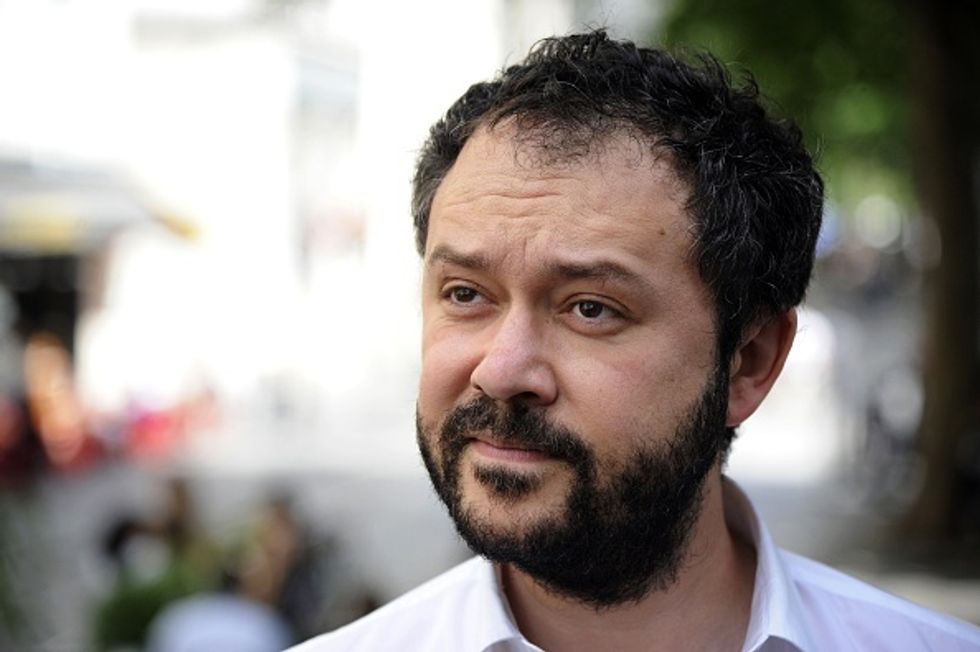 Sattouf was a former cartoonist for Charlie Hebdo and his graphic memoir details his life growing up in the Middle East in the 70s and 80s. He was shipped from Syria to France to Libya, and back again. A story of politics, violence, but most importantly, a unique childhood of scents, sounds, and family.
8. Thirteen Reasons Why by Jay Asher
The bestseller is a meditation on suicide and its aftereffects. When a boy comes home to a pile of cassettes from his crush, Hannah Baker, he finds out he is one of the 13 reasons why she decided to kill herself. Haunting, poignant, and scary, the book is a must-read for anyone who's ever felt sad.
9. The Perks of Being a Wallflower by Stephen Chbosky
A beautiful portrait of adolescence, this book takes us on a journey with Charlie, the wallflower, as he makes his way through the triumphs and failures set forth by his family and newfound friends. He is a unique protagonist, who at times makes us double over in laughter, and at others, makes us starkly realize our own human tragedy.
10. The Secret History by Donna Tartt
Students gone awry -- this book skillfully details how a group of students form an elite cultish group that's driven to much more than intense study. Things get dark very quickly. Tartt's riveting prose keeps us always on edge.
11. The Glass Castle by Jeannette Walls
In this unbelievable memoir of a nomadic childhood, Walls takes you inside her very unique family. With beautiful prose, heart-wrenching circumstances, and the binding forces of unconditional love, you'll fall for Walls in every sense of the word.
12. The Happiness Hypothesis: Finding Modern Truth in Ancient Wisdom by Jonathan Haidt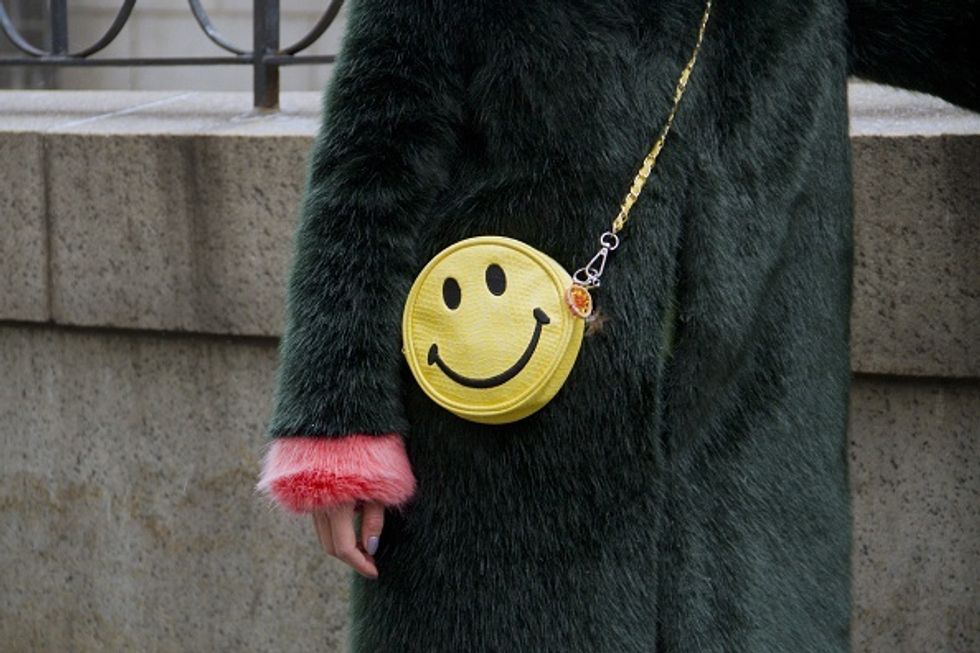 You know the old pundits that have been keeping us going since the dawn of time? Like, "Do unto others as you would have others do unto you"? Well, psychologist Jonathan Haidt is out to illuminate this ancient wisdom with psychological science.
13. Lolita by Vladimir Nabokov
One of the greatest Russian writers of all time (who writes in English a lot better than some English writers) takes on the delicate subject of the nymphette, mental illness, and one man's obsession. It's compulsive reading for anyone even a bit curious to find out why this novel was so controversial.
14. The Awakening of Spring by Frank Wedekind
The German playwright's classic play about repressed teens has been adapted into a modern musical. Its tropes are heartbreaking -- about the consequences of teens dealing with their desires and not knowing how to express them.
15. Columbine by Dave Cullen
Take an intimate dive into the tragedy that shook America. In 1999, Dylan Klebold and Eric Harris left thousands devastated by their actions at Columbine High School. But there's a lot more to the story than was reported on the news.
16. The Picture of Dorian Gray by Oscar Wilde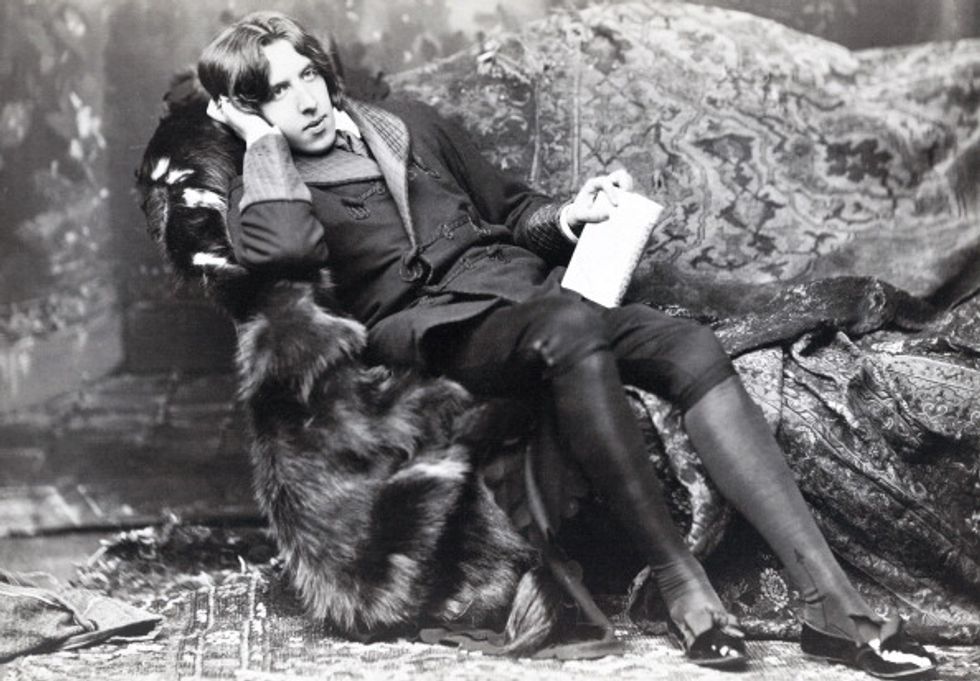 What happens when a self-obsessed man never ages? Youth is not all it's cracked up to be in this tragic, comic portrait of inner demons breaking through to the surface.
17. Memoirs of a Geisha by Arthur Golden
Nitta Sayuri was a geisha with a remarkable story. She makes the transformation from a poor daughter to a slave of beauty and sexuality. And it's all true.
18. When Skateboards Will Be Free by Saïd Sayrafiezadeh
[rebelmouse-proxy-image https://media.rbl.ms/image?u=%2Fmedia%2F3o6gDYNNm8a2hfzTNe%2Fgiphy.gif&ho=https%3A%2F%2Fmedia.giphy.com&s=882&h=f702ffe1d2ef0fdab57ad3b5e90bec1022e8387584acd55e0163e88c40379e14&size=980x&c=2706470320 photo_credit="" pin_description="" image-library="0" expand="1" caption=""]
This memoir recounts the often hilarious, often tragic life of young Saïd as he's forced to contend with the upcoming workers revolution of the Socialist Workers Party. The memoir is a brilliant study on identity, politics, and family.
19. The Brief Wondrous Life of Oscar Wao by Junot Diaz
Love is at the core of this meditation on Dominican history and a struggling and overweight nerd growing up in the New Jersey ghetto. Diaz's style is filled with energy, and his characters leap off the page with feeling.
20. The Circle by Dave Eggers
Eggers crafts a scarily accurate futuristic Internet company in which human beings are flooded with information. What at first seems wonderful quickly turns mysterious, as Eggers comments on the dangers of privacy and knowledge.
21. Love in the Time of Cholera by Gabriel Garcia Marquez
The late writer is one of the great masters of magical realism. One man reflects on his one true love in the midst of his 622 affairs.
22. Les Misérables by Victor Hugo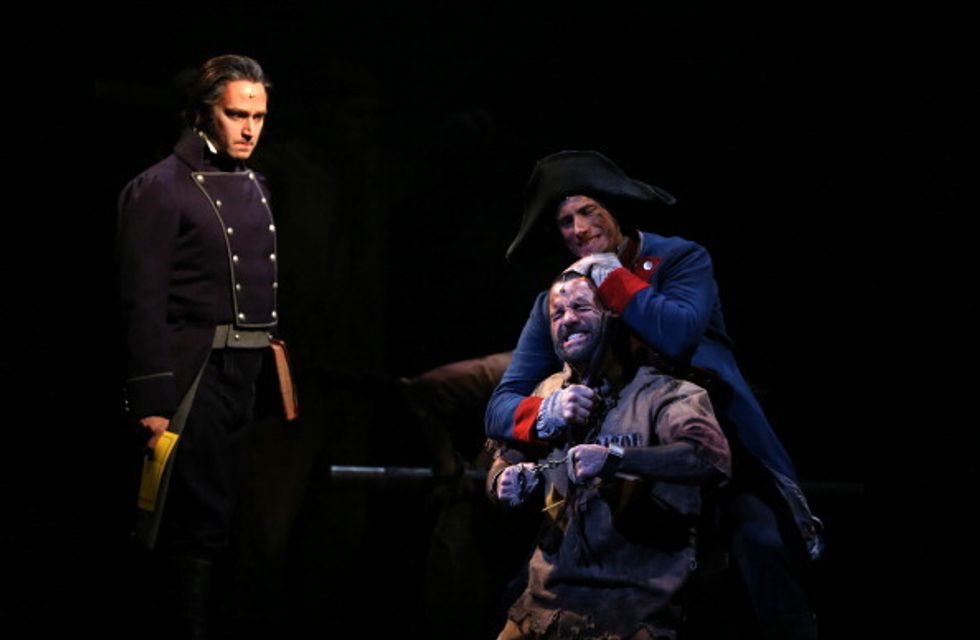 Hugo's masterwork brings an ex-con, a cop, a scholar and a prostitute together to weave the fabric of the revolution. It's love, it's death, it's patriotism, it's everything. This book is the muster peace.
23. Anthropology of an American Girl: A Novel by Hilary Thayer Hamann
Nothing quite hits the right notes of a coming-of-age modern classic like this intimate book.
24. American Psycho by Bret Easton Ellis
[rebelmouse-proxy-image https://media.rbl.ms/image?u=%2Fmedia%2Ft5cTE9ZfHth4s%2Fgiphy.gif&ho=https%3A%2F%2Fmedia.giphy.com&s=778&h=662dd2f1c13ceade16f001a0bcf9269ce10bfcb8ddadc552172ba29d0025244a&size=980x&c=712207539 photo_credit="" pin_description="" image-library="0" expand="1" caption=""]
Patrick Bateman may look good, but on the inside he's a whole lot of evil. No one could paint 1980s New York City as vibrantly as Ellis.
25. Submission: A Novel by Michel Houellebecq
Take a journey to France in the year 2022. Politics is an absolute mess. You have to read it to believe it.
26. The Things They Carried by Tim O'Brien
A truly unique war story that's more of a love story. O'Brien's prose makes your heart break.
27. Disgrace by J.M. Coetzee
The South African writer paints a startling image of Apartheid that's every bit as addicting as it is poignant. " Disgrace is not a hard or obscure book-it is, among other things, compulsively readable-but what it may well be is an authentically spiritual document, a lament for the soul of a disgraced century."
-The New Yorker

Need a reality check? These books will do it for you. Life's not so bad. We guarantee that these books will help you gain some perspective.