5 Reasons Why We're Obsessed With Lively
We're done with bras that poke and prod and demand half our paycheck for the privilege of holding our boobs in place. The way some bras are designed makes us feel like maybe we're the aliens, and other human women really do have nipples that point inwards and no side-fat spillage. Luckily, one brand is here to set us straight. LIVELY is revolutionizing bras and undies by designing them for the comfort and support real women need. Their bras come in a wide range of sizes, from AA - DDD, with styles from bralette to push up that all have one thing in common: they exist where high style meets ultimate comfort. Best of all, all their bras cost just $35, so you don't have to choose between style, quality, or finally starting that Roth IRA. Women are leaving absolutely glowing reviews of LIVELY's styles, and we can see why! Here are 5 reasons you'll never settle for uncomfortable or expensive bras again.
1. Bras That Mold To Your Body (Not The Other Way Around!)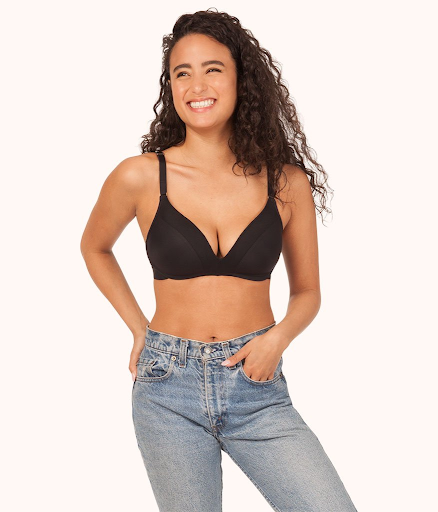 Say it with me: Bras 👏 Should 👏 Be 👏 Designed 👏 For 👏 Women. So why does it so often feel like the people designing bras have never even seen a boob? LIVELY's bras are made to mold to your body, so you can minimize all the weird gaps or any uncomfortable squeezing, weird pushing your boobs together or pulling them apart just to fit into your underwear. Plus they come with all sorts of real-women-inspired features, like this No-Wire Push Up that has strap adjusters in the front! so you don't have to run to the bathroom every time you want to make your bra a little tighter to work under that cool new summer sundress.
2. A Strapless Bra That Becomes Your Everyday Bra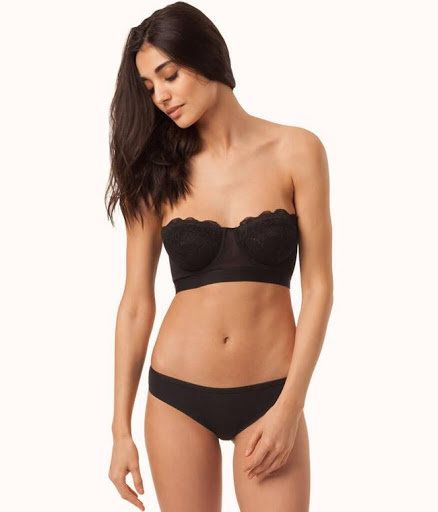 Every girl needs a good strapless bra, but it's universally difficult to shop for. They either fall down, have pinching wires, or just don't provide enough support. LIVELY's Lace Strapless has a wide athletic-inspired band at the base, providing no-slip support that's wayyy more comfortable than a wire. The lacy design is pretty enough to make sure you're really feeling yourself, but it's so comfy it'll become your go-to for everyday wear.
3. A Bralette Designed For Busty Women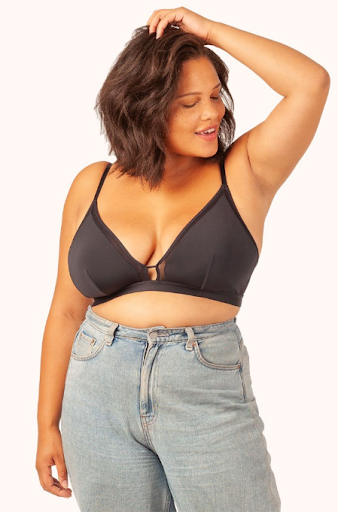 Bralettes are the cutest trend in lingerie right now--a fashionable bra that's meant to be seen, combined with no-cup, no-wire comfort, what's not to like? But larger cup sizes have been left out of the conversation, because bralettes are just not designed with the support bustier women need, until now! LIVELY's Busty Bralette is cut specifically to support D, DD, and DDD ladies, whether rockin' the look as a top at Coachella, or under a button-down at work. Plus, it's super low cut and comes in fresh and fem lace patterns and metallic hues, so you can even wear it under a plunging neckline.
4. Sporty Spice Approved Lewks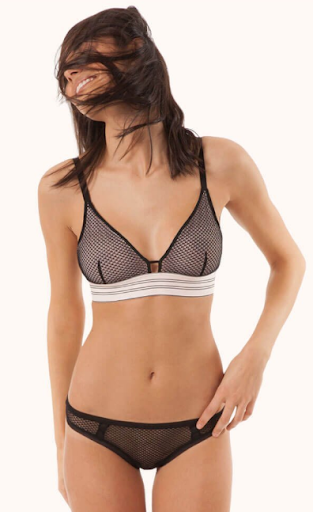 The street-style sports bra is the cool-girl approved trend that you can find pretty much everywhere. LIVELY has a ton of options that blend the aesthetic universe of athletic wear and lingerie, like this Geo Bralette and matching panty set. Plus it comes in AA - DDD sizes for all kinds of bodies.
5. Girls Just Wanna Have Swum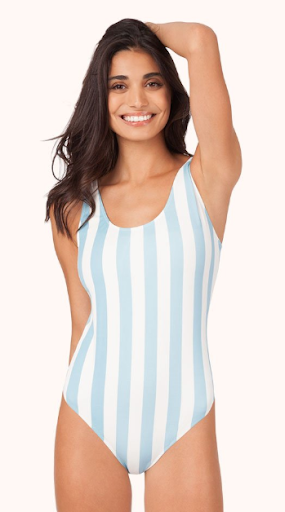 Spring has sprung and although you might be too old for spring break, you still want a chic look for pool season. LIVELY's swim line is made with real women in mind, so you can look cute and feel comfortable knowing your swimwear's got you covered (nothing's worse than a flimsy-designed bikini leading to an embarrassing slip!). They have bikinis and one-pieces in sizes to fit a wide range of bodies so everyone can have fun in the sun.
LIVELY's bras, panties, sportswear, and swimwear are changing the way women think about bras. If you're ready to stop compromising fashion for comfort, join the LIVELY Leisurée Revolution.
UPDATE: Follow this link to get 10% off your first LIVELY order today!