7 Reasons You Need To Try Green Chef If You're On Keto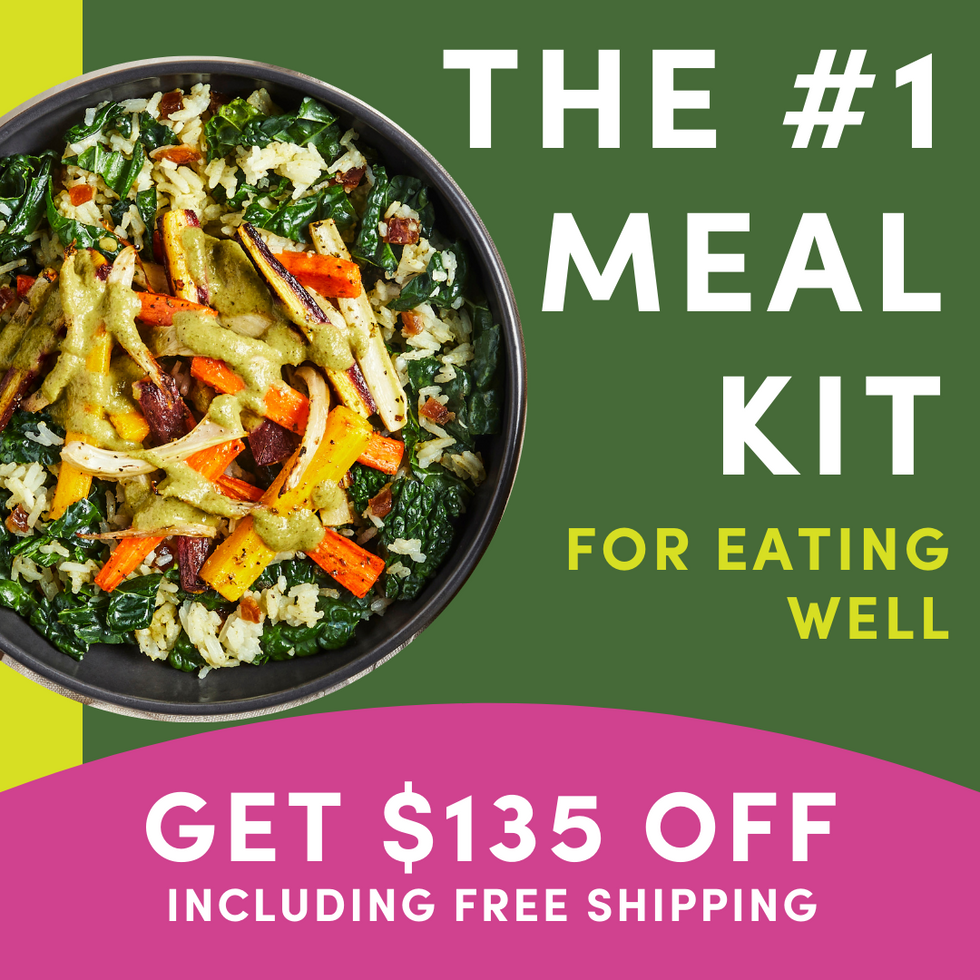 I've always hated grocery shopping, but with me on the keto diet now, it's even worse.
All I see are aisles packed floor to ceiling with the foods I can't eat. (Or can I? I don't know anymore.) The grocery store is a struggle on a good day for me, but when trying to stick to a Keto diet, it's a complete nightmare!

Reading the nutritional value on the back of everything I pick up is driving me bananas. Even the store assistant asked if I needed help because I looked so confused. Once again I left with eggs, avocado, and double-stuf Oreos for dinner.
Keto looks so good on paper and the results from it are amazing, but why is it such a challenge for me? Am I forever doomed to fail at it? Part of me thought yes, but deep down I knew that if I had the right tools and training wheels, I could make it happen. As I chomped my fourth Oreo I Googled *how to be successful at Keto*.
After some very boring reads, I hit upon Green Chef , a USDA-certified organic meal kit delivery service. They have different plans with specifically designed recipes to help you stick to a specialty diet, like gluten-free, Paleo, Plant-powered, Balanced Living and of course, Keto.
I highly doubted it would work, but it was the best option I could find, so I gave Keto one last go. Here's how Green Chef helped me stay Keto Strong:
1. Why Keto's So Good For You
The focus of Keto is lots of healthy fats with low carbs. So much of the Western diet is centered around carbs, switching your focus to fats as a fuel source instead can have so many benefits on your health. Once I got used to fewer carbs, (which wasn't too bad with all of Green Chef's delicious recipes), I noticed I was sleeping soundly, waking up revitalized, and my cookie cravings have vanished (almost).
2. Why Green Chef's Keto Plan's Better For You
Keto has never been so simple, every week I have a new menu to choose all my Keto dinners from. All of Green Chef's recipes are crafted by chefs, well-balanced, and beyond delicious recipes. These meal kits contain a variety of fresh, organic ingredients that are all GMO-free, and all produce is sourced from local farms. I can really taste the difference, and it's amazing knowing the food I'm eating is sustainably sourced.
3. My Time Is Of The Essence
It's not just my time wasted in the grocery store, it's researching recipes, planning the dinners and then all the prepping of ingredients too! Green Chef delivers premium, perfectly portioned ingredients ready to cook straight to your door. Quick-n-easy recipe cards have chef's tips and mouth-watering pictures that give you a step-by-step cooking guide. Create and plate in around 30 minutes.
4. Savor The Flavors
Green Chef's amazing team of expert chefs craft vibrant Keto recipes you'll rarely find in restaurants. My absolute favorite is Provolone-Stuffed Beef Patties with Tangy slaw, sautéed bell pepper & mushrooms. The portion size--especially the protein--is perfect, and you feel perfectly full after every meal. I even usually have leftovers for lunch the next day.
5. Ding-Dong - Dinner At Your Door
Green Chef's got your back with weekly, bi-weekly, or monthly subscriptions. Plus, you can skip a week whenever you want. I personally don't, since Keto with Green Chef is going amazing for me so far, and I don't want to lost momentum while I have it! But if you're more experienced cooking keto meals, just needing a little help here and there, you can customize your subscription so it better fits your budget and lifestyle.
6. No Crave - No Cave
I use to think going Keto was a form of torture due to the monotony of the meals I used to cook, but not anymore. With 8 delicious new meals to choose from weekly, maintaining Keto is no longer a challenge. Variety is key!
7. Stay Keto Strong With Green Chef
As I continue on my Keto journey, I'm confident I won't fizzle out this time. Green Chef plays a huge part in delivering everything I need to be successful to my door. Their globally-inspired, flavor-rich recipes mean I never get bored while still reaching my target weight. To me, Keto's not a diet - it's how I feed my body to be at its best.
Keto can be simple and delicious with Green Chef!