Dessert makes any meal so much sweeter. While that sinful treat is fun to eat, it can wreak havoc on your waistline. "A moment on the lips, a lifetime on the hips" is all too true for those who indulge in rich, fatty desserts on the regular. But what fun would it be to go through life without the joy of dessert now and then, or every day for that matter? All you need is a dessert that won't foul up your figure but still tastes amazing. Try these 9 treats for a sweet ending to your future meals.

1. Berries and Cream
Something as simple as berries and cream can be the perfect ending to a lovely meal. You'll get the freshness of the fruit, the mouth-coating goodness of the cream, and a healthy dose of anti-oxidants and vitamins from dessert. Grab a glass and layer with different types of berries like blueberries, raspberries, strawberries, and blackberries. Then drizzle fat-free half and half over the top. It's thick and rich with far less calories and fat than regular half and half. Top off the treat with a dollop of fat-free whipped topping and a sprinkle of cinnamon. Ta da! Dessert is served!
2. Mock Apple Pie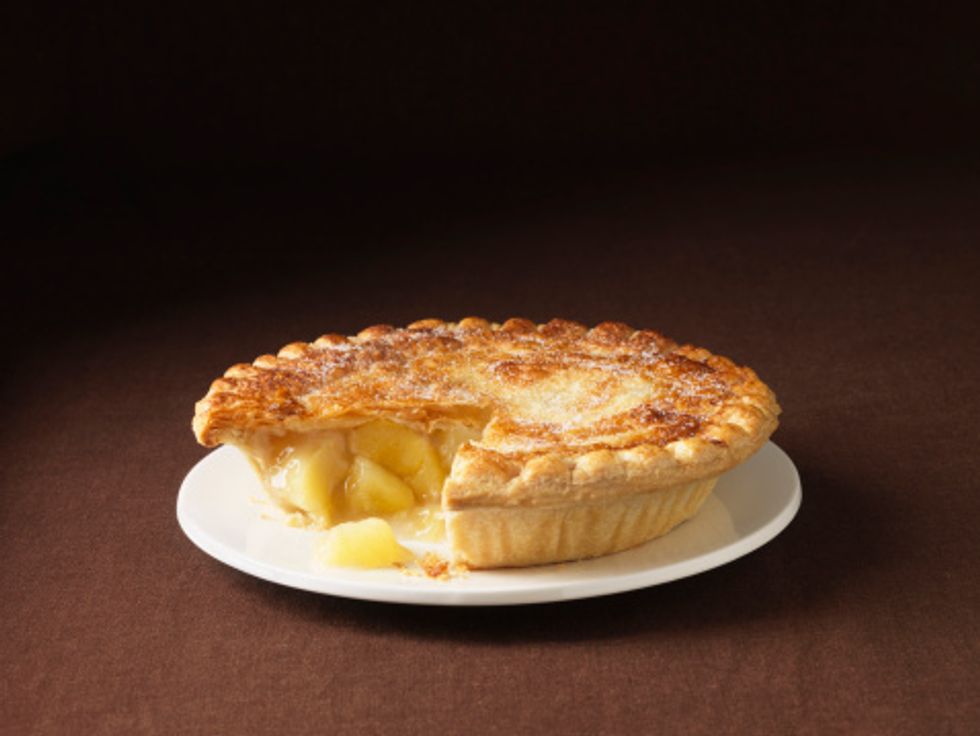 Apple pie is a classic, but don't let the apples fool you. This treat is a fat bomb waiting to bust open your zipper. Make yours even better as a "mock" version. Bake slices of one apple in the oven at 325 degrees for 20 minutes until tender. Remove and set aside. Layer 2 crushed graham crackers in a dish and top with a sprinkle of cinnamon. Place the slices of apple on top and sprinkle with a dash of sugar. For a la mode, add a small scoop of fat-free vanilla frozen yogurt. No wonder this is America's favorite. Even when slimmed down, it's still delish!
3. High-Protein Pudding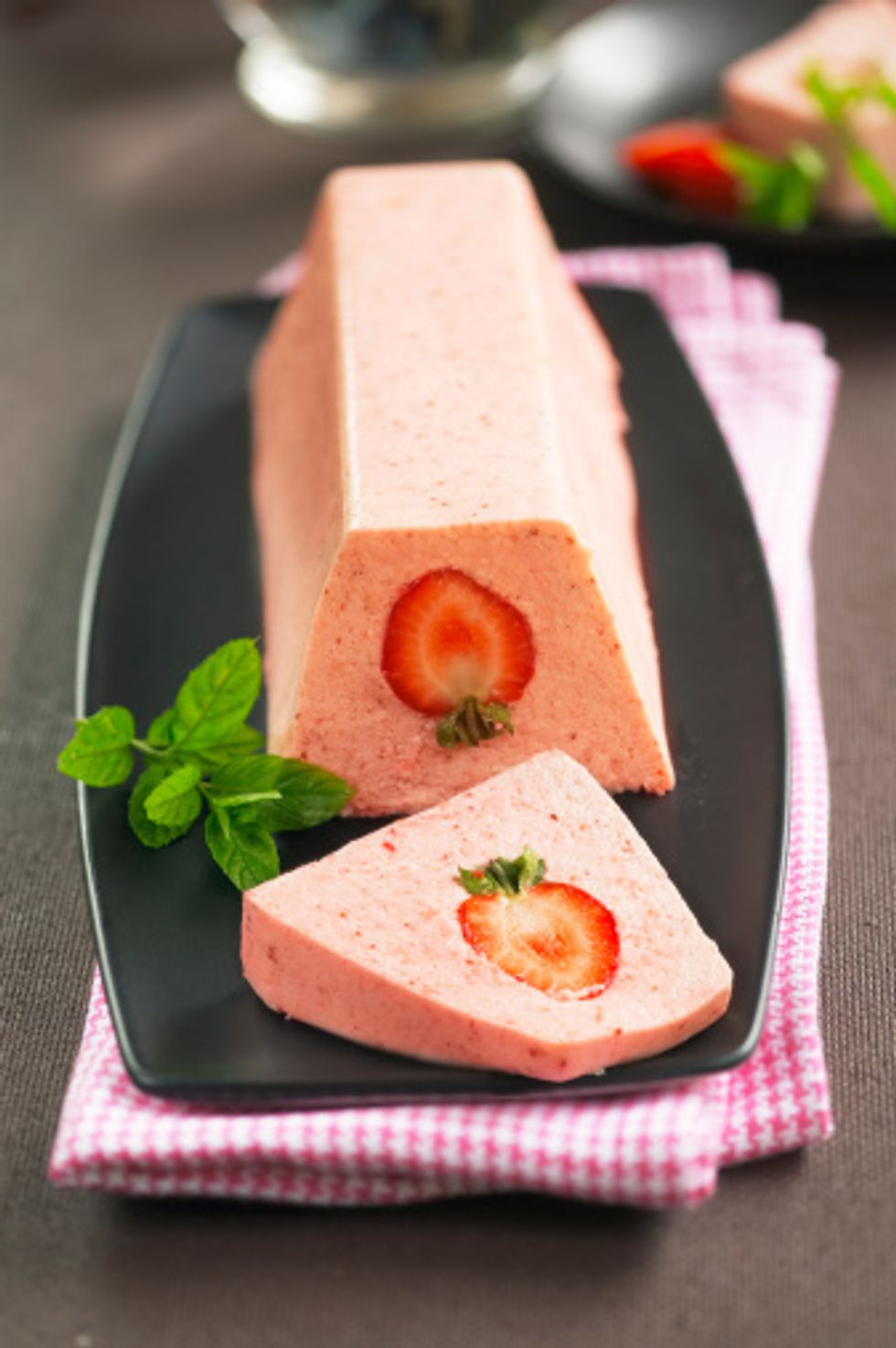 Pudding is a treat everyone loves but it can be loaded with sugar, fat, and calories. Make your own in a jiffy. Get a packet of protein shake powder in vanilla or chocolate flavor. Instead of adding the directed amount of liquid to the mix, add just a tiny amount of skim milk and keep mixing in a dash more until the consistency is that of pudding. Chill for 1 hour and enjoy! It's packed with protein and is truly as tasty as regular pudding.
4. Fruit and Granola Parfait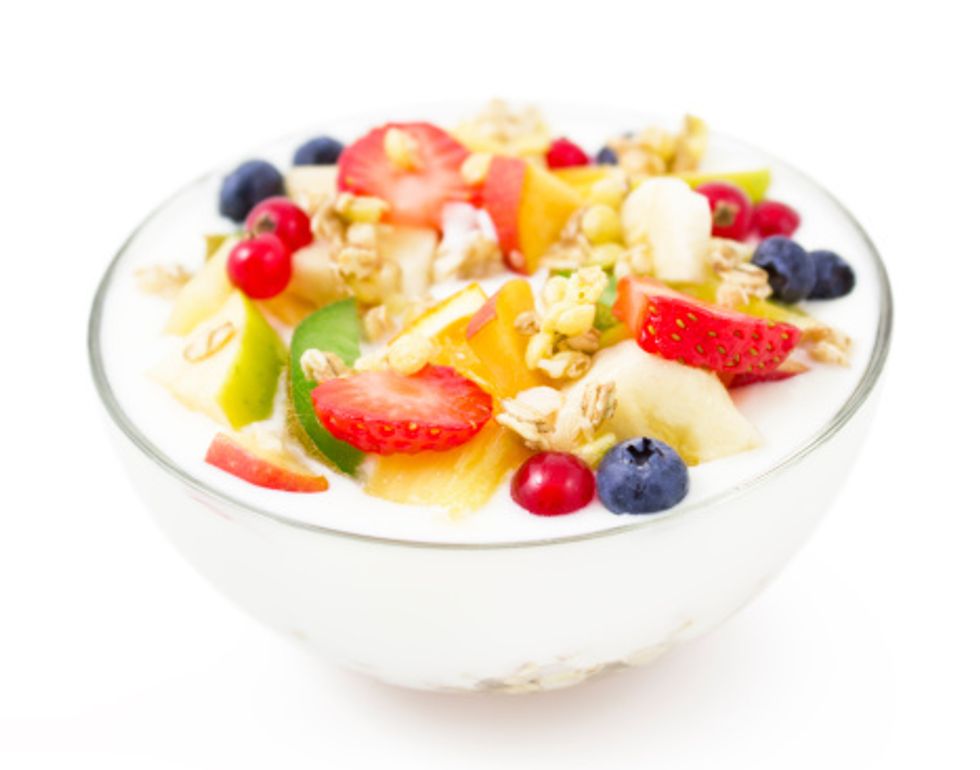 This dessert can serve as a healthy breakfast too. Grab a tall glass and layer some diced fruit of your choice. Then add a spoonful of fat-free plain or vanilla yogurt. Follow with a sprinkling of low-fat granola. Repeat the process until you've reached the top of the glass. Delicious, nutritious, and all the textures are covered.
5. Skinny Tiramisu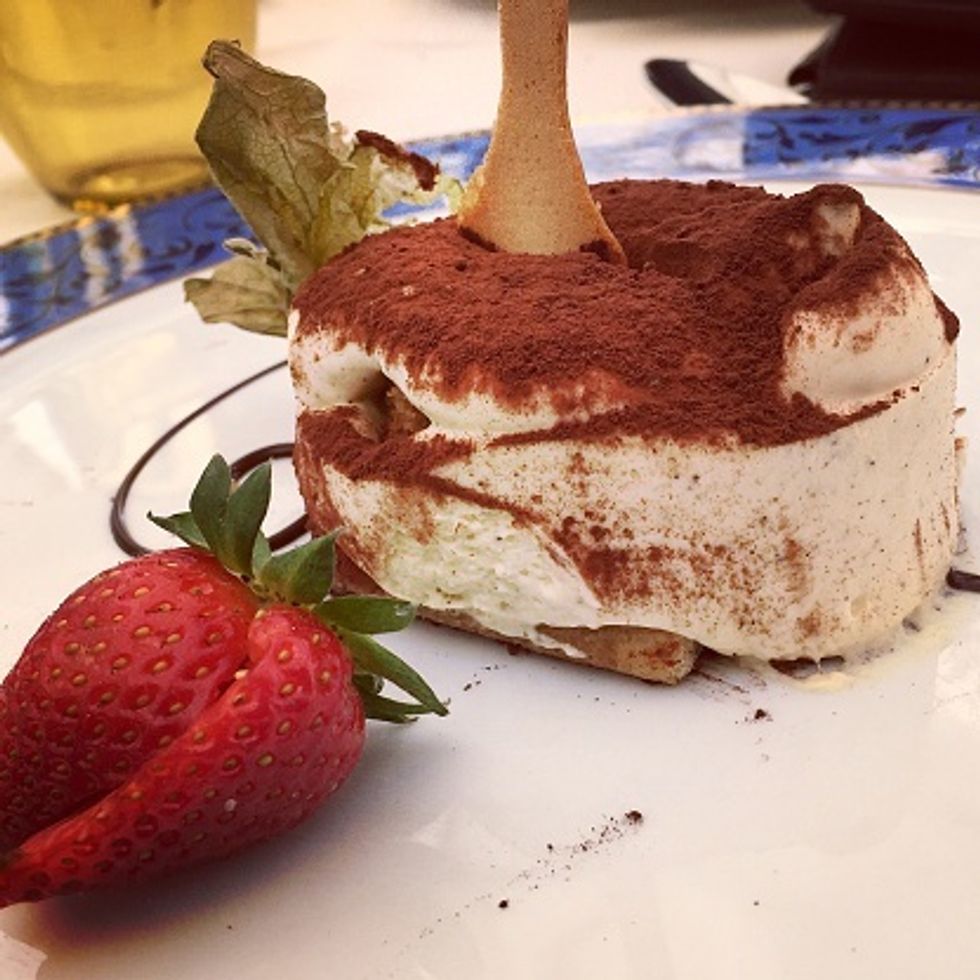 You've likely ordered the classic tiramisu in an Italian restaurant. It tastes light but it can be full of sugar and fat. Make a lighter version easily. In a dish, layer 4 ladyfinger biscuits. Top with ½ cup of chilled espresso and 1 tablespoon fat-free half and half with a packet of sweetener. Sprinkle with cinnamon and finish with a dollop of low-fat whipped topping. Tiramisu for me and you!
6. Banana Crumble Cups
Make your own version of banana cream pie with this figure-saving recipe. Layer 6 crushed vanilla wafer cookies at the bottom of a dish. Spoon ¼ cup fat-free vanilla yogurt on top. Next, slice ½ banana and arrange over the yogurt. Add another dollop of yogurt on top of the bananas and top with one more crushed cookie. You'll go ape over this treat!
7. Sinless S'mores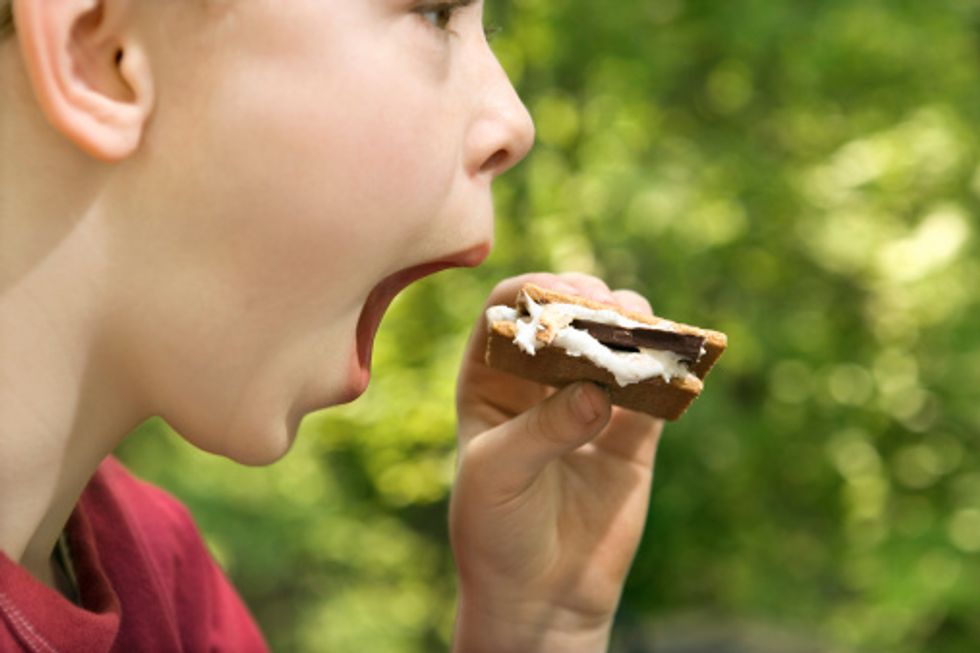 S'mores are a favorite whether at the campfire or at a restaurant, but all that chocolate is fattening and the marshmallows are pure sugar. Make a lighter style that's still as yummy. Take one graham cracker and spread a thin layer of marshmallow fluff over top. Sprinkle with cocoa powder mixed with sweetener. Heat in the microwave for 10 seconds and enjoy! No fire needed.
8. Poached Pear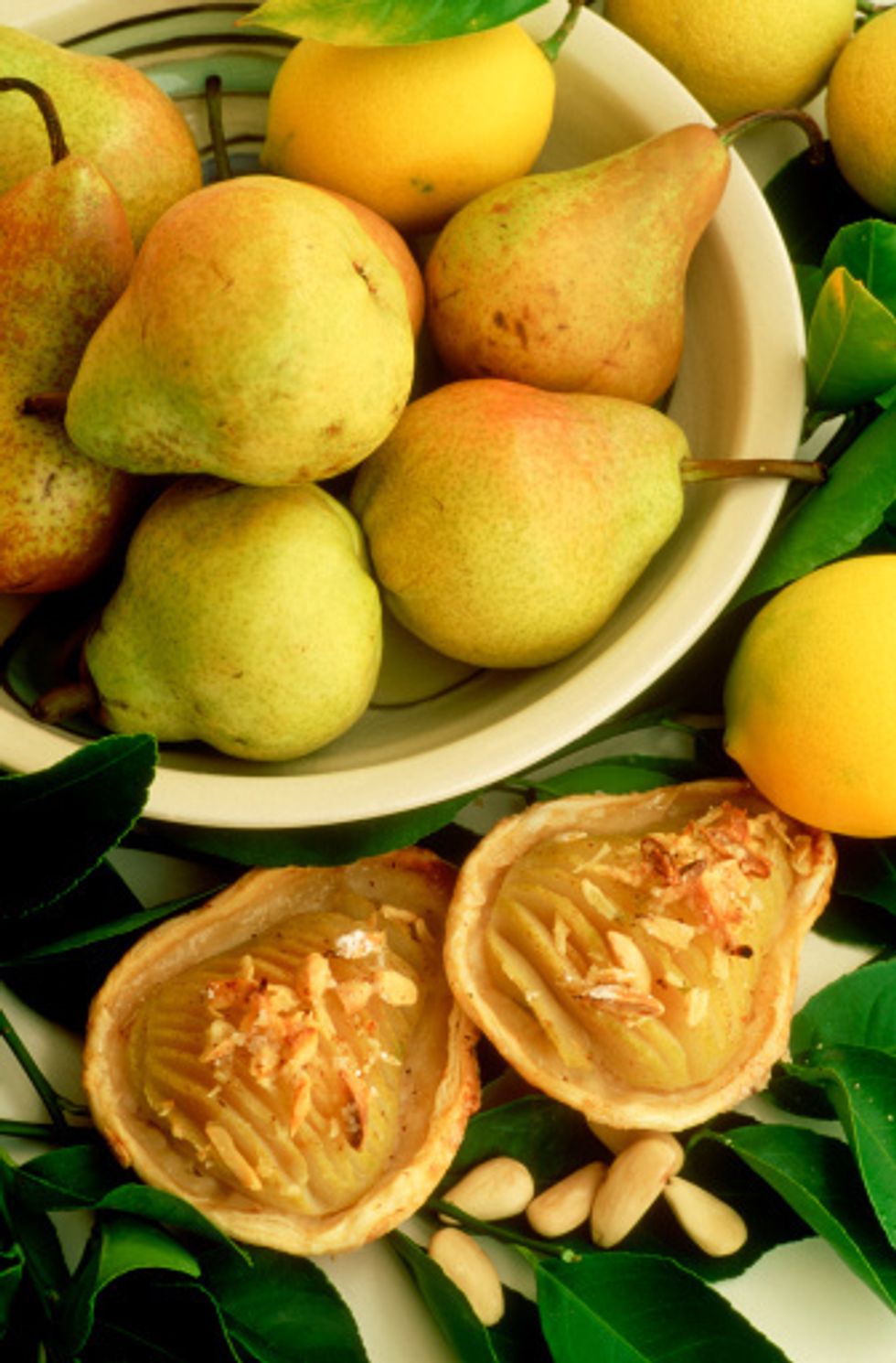 A simple pear can become an elegant and light dessert. Poach a pear sliced in half in a pot of apple juice until tender. Set on a plate and drizzle with 1 teaspoon honey and a dash of cinnamon. Serve with low-fat whipped cream and delight. Pear-fectly delicious!

9. Slim Sundae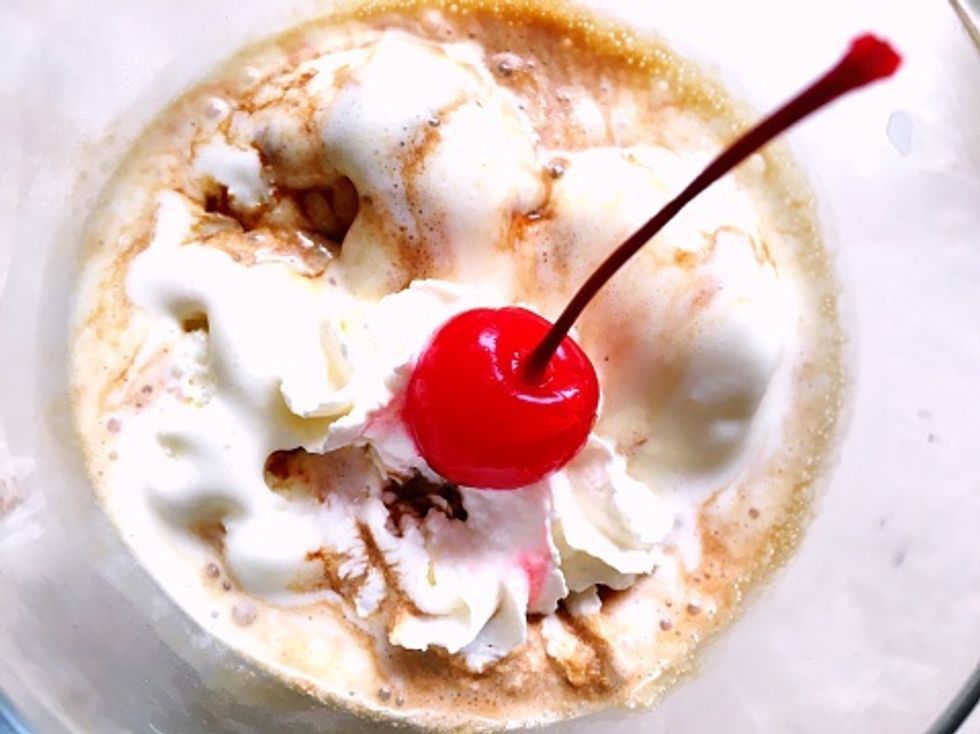 Everyone loves an ice cream sundae to end a meal, but all those calories will catch up with you faster than a kid can run for the ice cream truck. Make yours slimmer and it will still be tasty. In a dish, spoon one scoop of fat-free ice cream or fro yo in the flavor of your choice. Top with sliced strawberries and diced banana. Add a few carob chips and sunflower seeds. Top with low-fat whipped topping and a few rainbow sprinkles for fun. Grab a spoon and dive right in!

See, desserts can be OK to enjoy without worry of packing on the pounds. Which will you indulge in first?