A great eye can transform your face from "OK" to "oh, yay!" Make your eyes pop with these 9 fun and fierce ways to play up your peepers. Even the least-savvy-with-makeup gal can ace these looks in the bat of an eye. Switch up your look all the time with these ideas on hand and see which work best on you.

1. Glitter Glow
A hint of glitz can take a plain eyeliner application to another level. For a night out with the girls or a sexy date, go for glitter to bring out your eyes. Line eyes with black and smudge over the line with a glittery shadow. You can work this look on the top or bottom of the eye, or both for a super seductive sensation.
2. Come Hither Cat Eye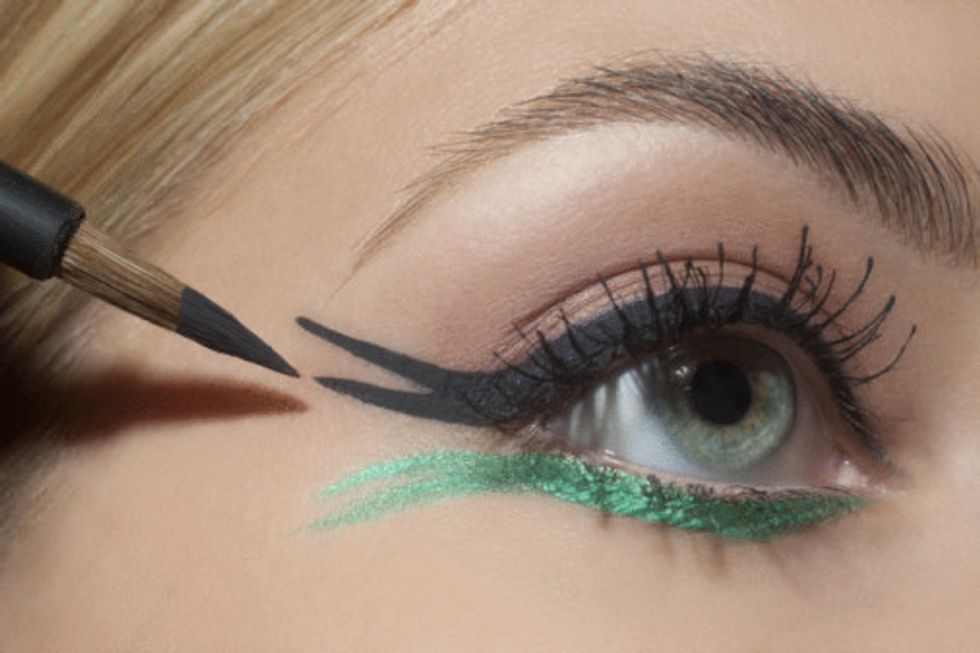 The cat eye is a classic. Get yours purr-fectly penned every time with a little help. Stick some masking tape under the eye, angling out diagonally so you can draw a neat line on top. Use a liquid liner and don't worry if some misses and gets on the tape since you'll peel it off once the liner dries. Extend the line as far out as you dare and get ready for cat calls.
3. Lush Lashes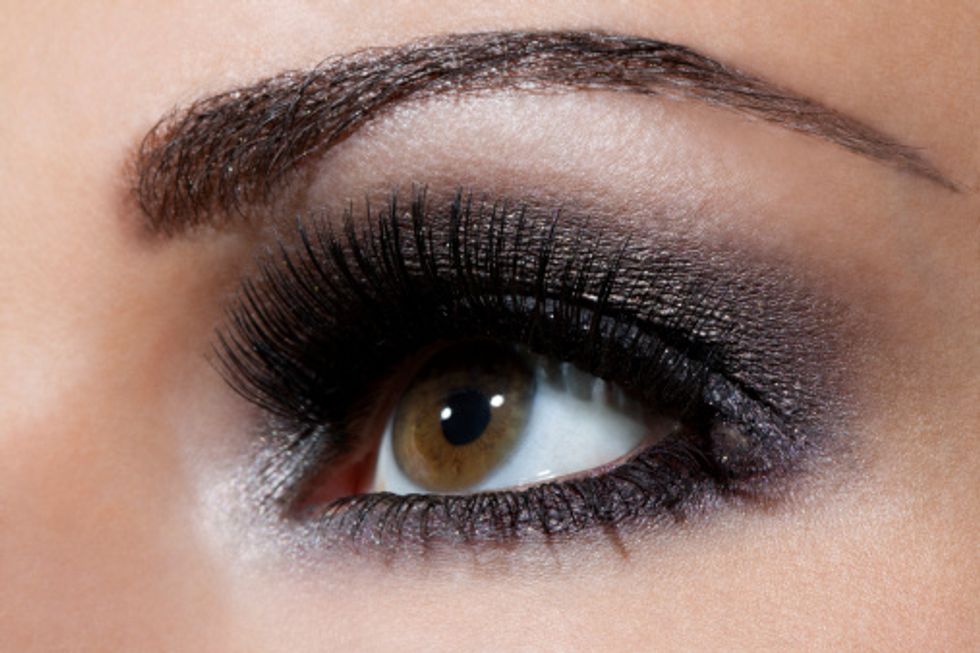 Mascara isn't limited to black and brown. Show off your playful side with a hint of color in your lashes. Blue, purple, green, you name it. The look is subtle, but so fun and flirty. Find a color that brings out your eye color the most. Makeup should be fun and colored mascara proves it!

4. Hint of Highlight
A dab of pearly highlight in the corners of the eyes by the nose adds instant eye-opening drama. Use a shimmery shadow or highlighting cream to get your eyes to pop. Use with or without other eye makeup and the look is fab no matter what. No one will ever know how you got that extra twinkle in your eyes.
5. Seductive Smoke
A smoky eye is always alluring. Play down the rest of the face so the eye is the focus. Smudge a charcoal grey shadow into the crease of the eyelid and extend outward. Line top and bottom lashes with a deep black liner. Add a light swipe of pearly light grey shadow under the brow bone and blend into the darker color. It's ok to get a little messy, that slept-in look is smoldering hot!
6. Magical Midnight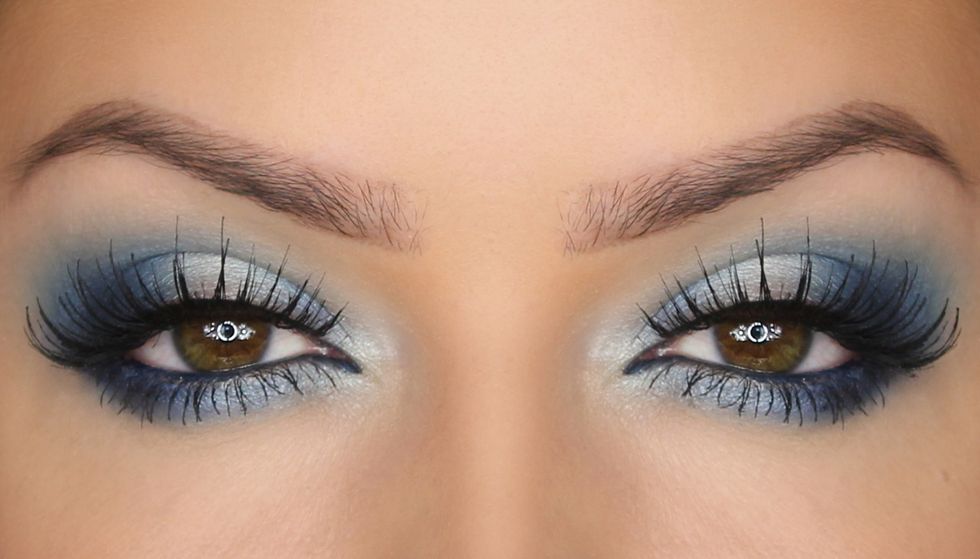 Midnight blue is sophisticated and eye brightening and looks great on any skin tone. A matte shadow brings out the rich shade and looks neat when applied delicately over the eyelids. Pair with a peachy lip color and a swipe of navy or black mascara. You'll be ready for a day at the office or drinks with friends.
7. Bold Brows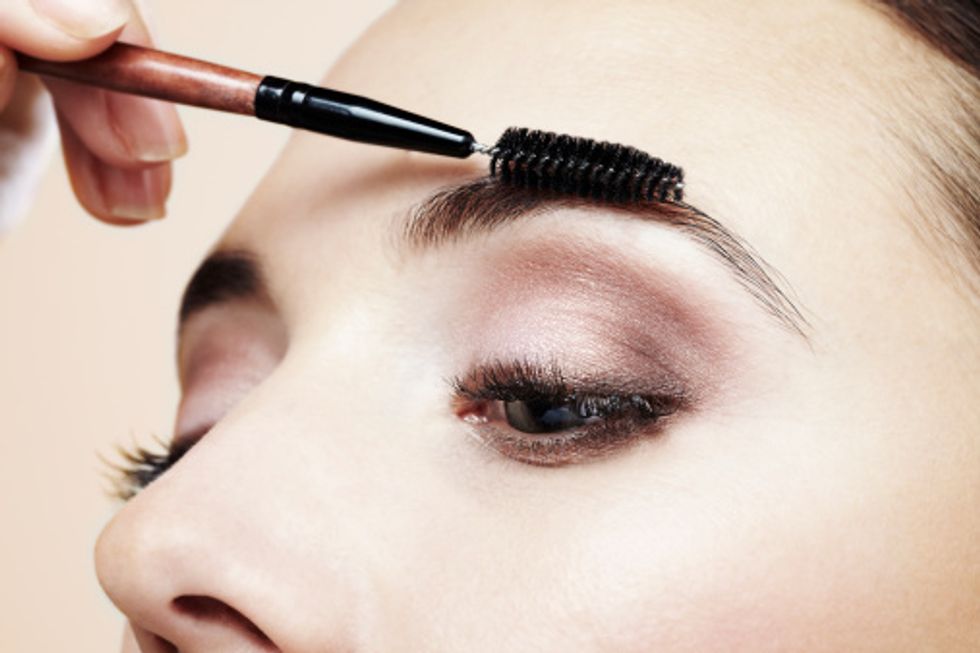 A great set of eyebrows frames the face and adds definition to the eye area. If you weren't blessed in the brow department or you've gone tweezer happy, you can fill in your brows so they look full and natural. Find a brow pencil that's about the same shade as your brows and make small strokes in the direction of hair growth. Next, use a shadow a shade lighter than your brows to smooth and soften the pencil lines and to cover any gaps. Bold, beautiful brows are yours!

8. Pretty in Pink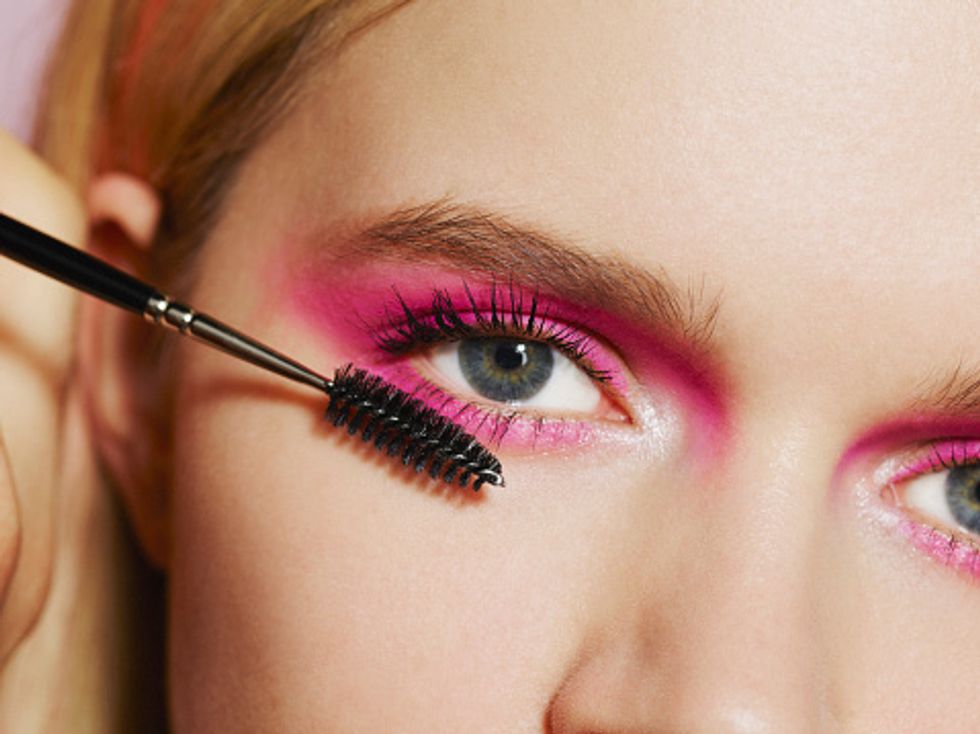 Keep your look demure with pink eyelids. Pink looks youthful and sweet on any gal, and you're no exception! Use a powder pink for a flirty, feminine eye, or a bright hot pink for something modern and bold. Pair with pink lip gloss for an overall pretty in pink statement. You'll look as sweet as cotton candy!

9. Golden Glam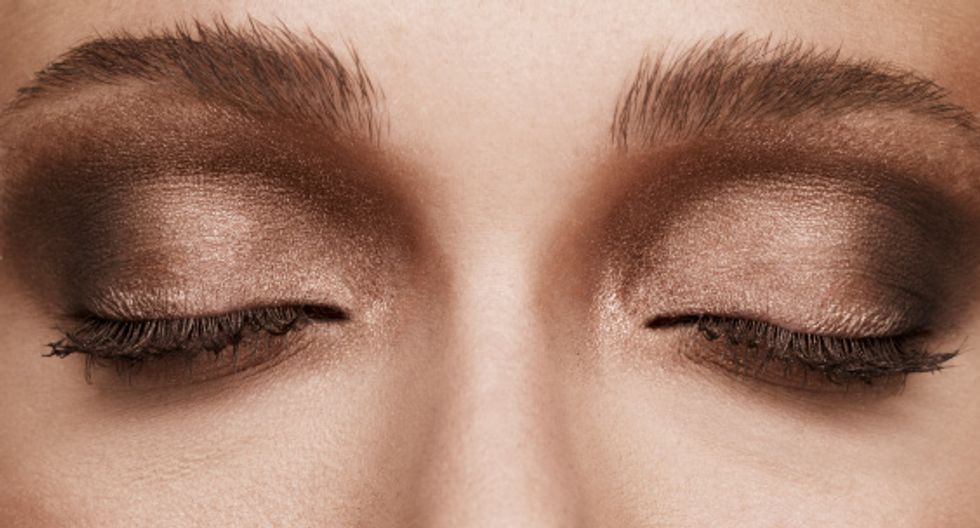 Even if it's not awards season, your eyes can still win for best feature! Play up the windows to your soul in golden hues or sexy metallic silvers and bronzes. Use shimmery shadows and glittery liners. Blend different shades of golds and metals for a layered effect with edge. You'll look red carpet ready before you know it.
Ready to try these easy eye looks? You will be the apple of everyone's eye with your gorgeous self!