Congratulations on your engagement or recent "I dos!" The wedding is always a day to remember with family, friends, flowers, food, and fun. But after the big day, the honeymoon is suddenly the thing you're most looking forward to. Whether you're taking a 14-day cruise of the Caribbean or an overnight stay in the Poconos, you'll want to make your honeymoon one to remember. And by putting romance on the top of the agenda, you'll achieve the sweetest honeymoon you could have ever dreamt of! Here are 9 tips for you and your honey to make your post-wedded time together an over the moon trip.
1. Couple's Massage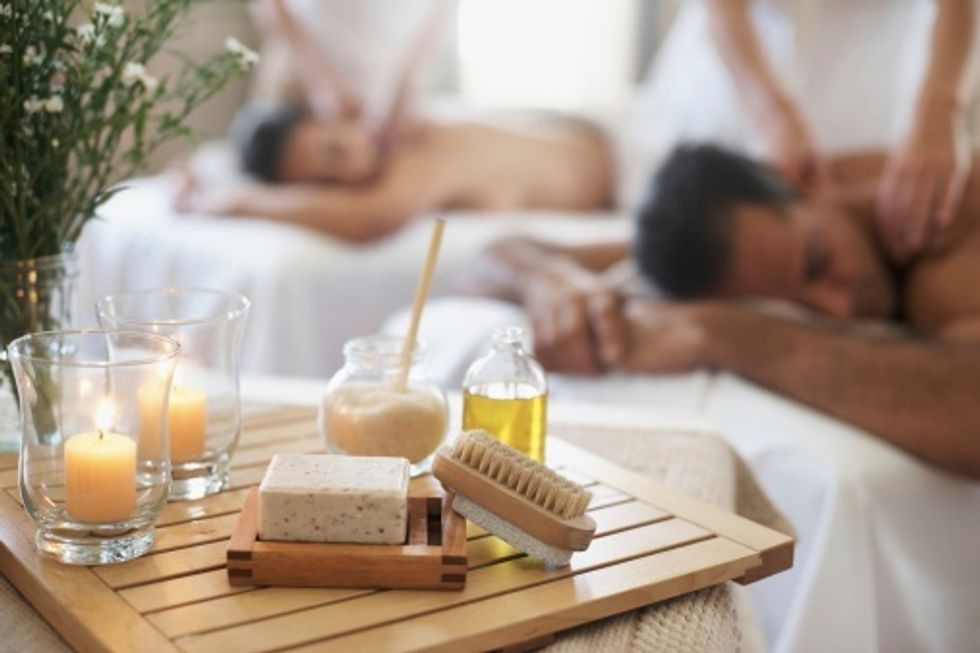 Relax!
There's not much that's more relaxing or sensual than a massage right next to your brand new hubby or wife. Indulge in a couple's massage at the spa where you are staying, or to be even more intimate, right in your room. The finest oils and lotions will make you feel smooth and soft for one another's embrace. All the kinks in your post-wedding stressed-out muscles will be worked out and your body will feel like new. Take what you've learned from the masseuse and give each other back rubs when you return home.
2. New Honeymoon Clothing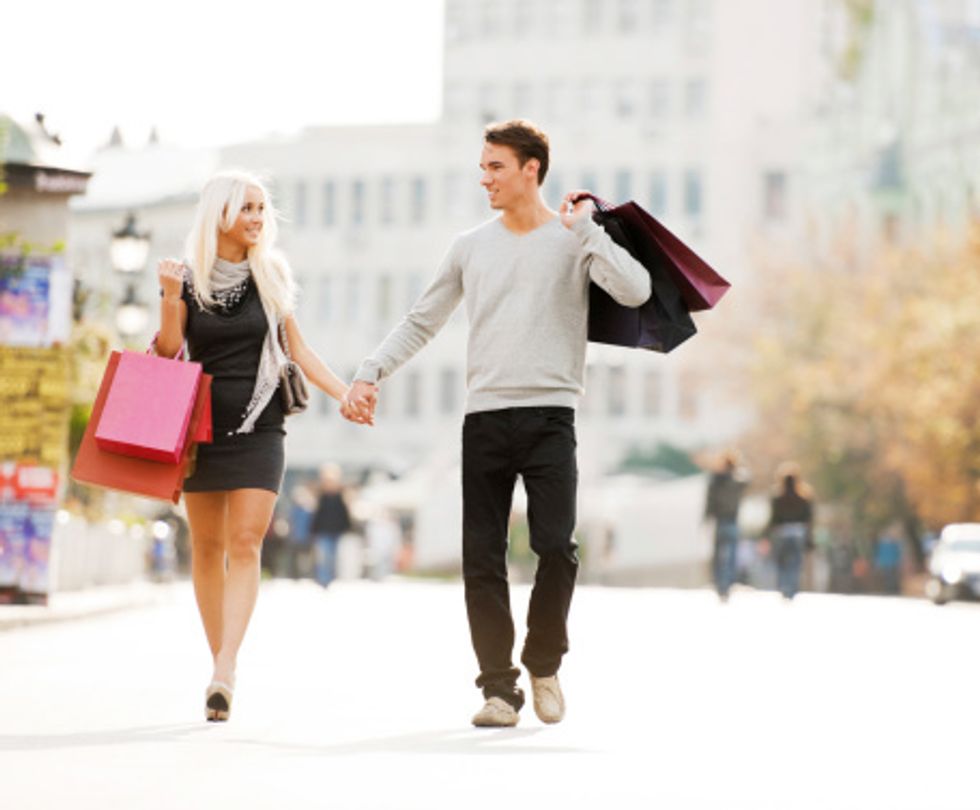 Surprise your spouse with some sexy or dapper new looks you've been saving especially for your honeymoon. Go a little more fitted or more revealing than usual to impress and delight your mate. A new pair of shoes or other accessories will amp up your look with even more flair and style. Show your honey that you're one good-looking mate and be sure to take lots of photos to reflect back on in the years to come!
3. Drinks at Sunset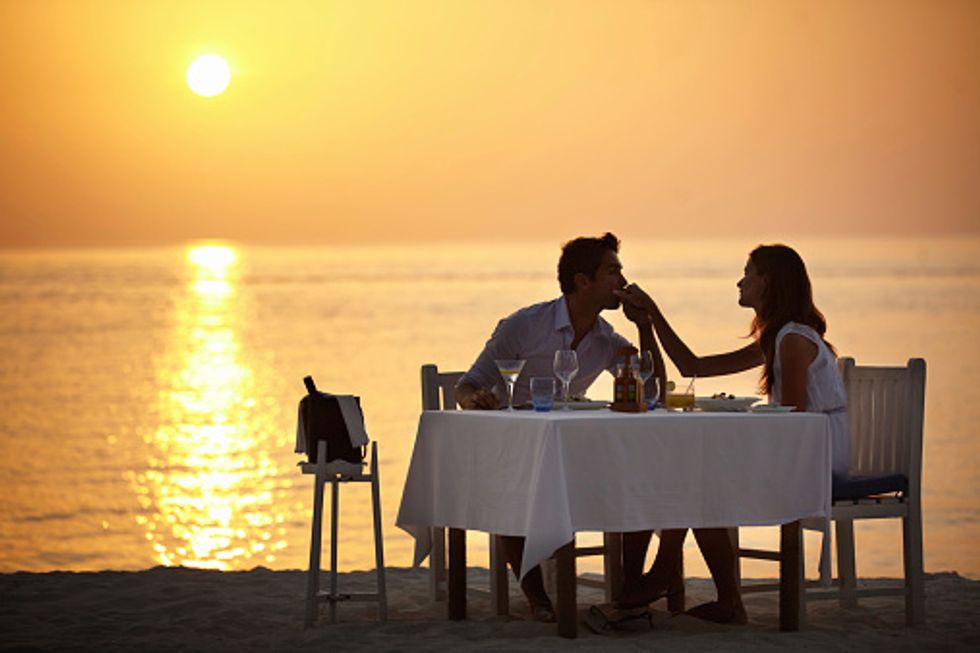 Make a toast to your one and only as the sun magically sets above you. Take time to look into one another's eyes and savor a nice glass of Champagne or a cocktail that suits your honeymoon destination. A little loosening up from an adult beverage will get you to that happy place and you'll have even more fun than you're already having. Non-alcoholic drinks are great too, by the way… a freshly squeezed juice or zippy soda will delight those newly married taste buds just fine!
4. Moonlit Dinner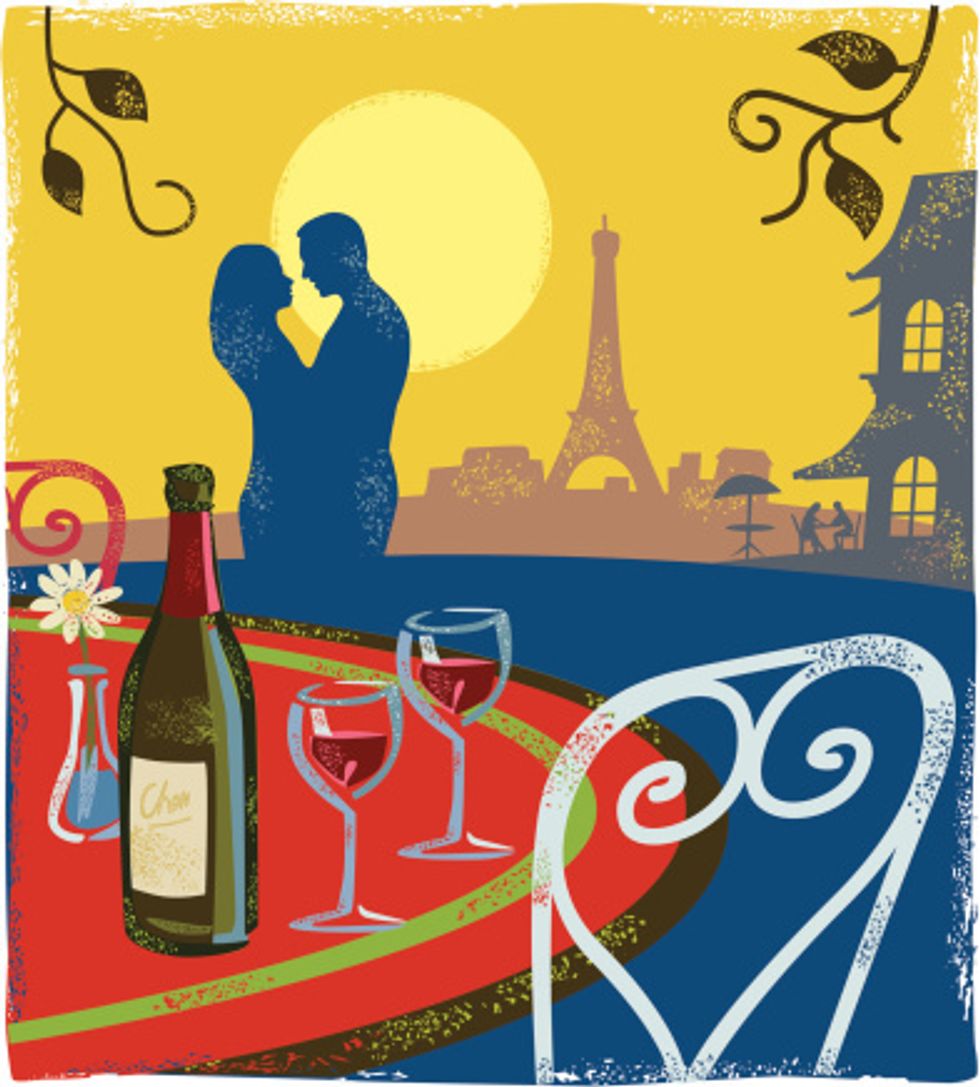 Enjoy a gourmet meal for two by the light of the moon. If the weather allows for it, dine al fresco and let the warm winds and fresh air accompany your delicious dinner. Concentrate on every bite and let the staff cater to your every need. It's your special trip after all, so let yourselves indulge. Don't forget a sweet dessert to end the evening perfectly!
5. Breakfast in Bed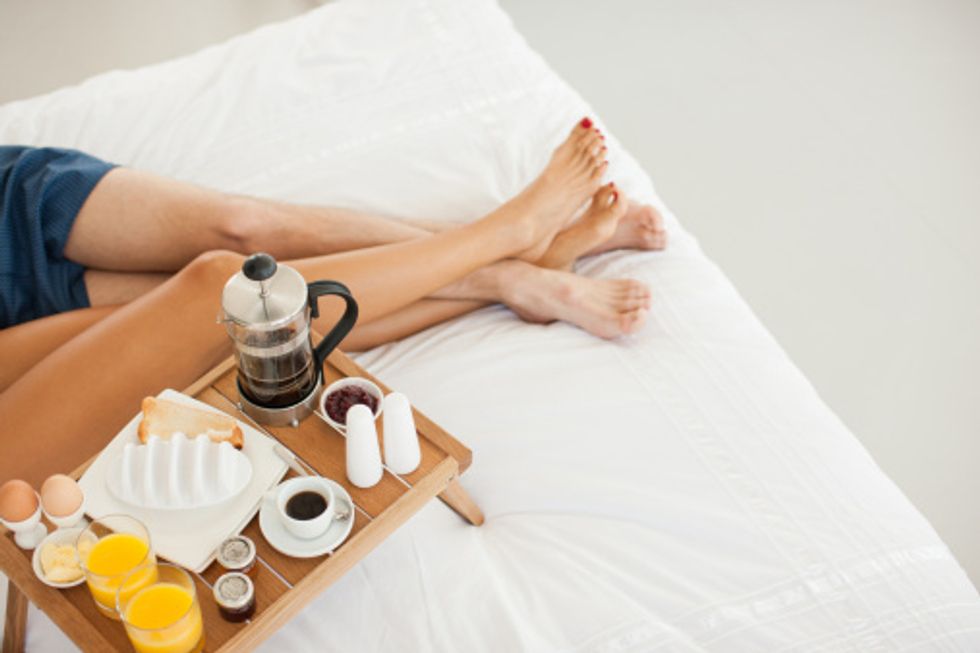 After a long night in bed as a newly married couple, you'll be in no rush to get out of the sack. Order some room service and nosh with your darling in bed. Some hot coffee, pastries, omelets, or pancakes will taste even better when you have no cares in the world for a while. Snuggle up (or something more, wink, wink) after you've filled your bellies.
6. Skinny Dipping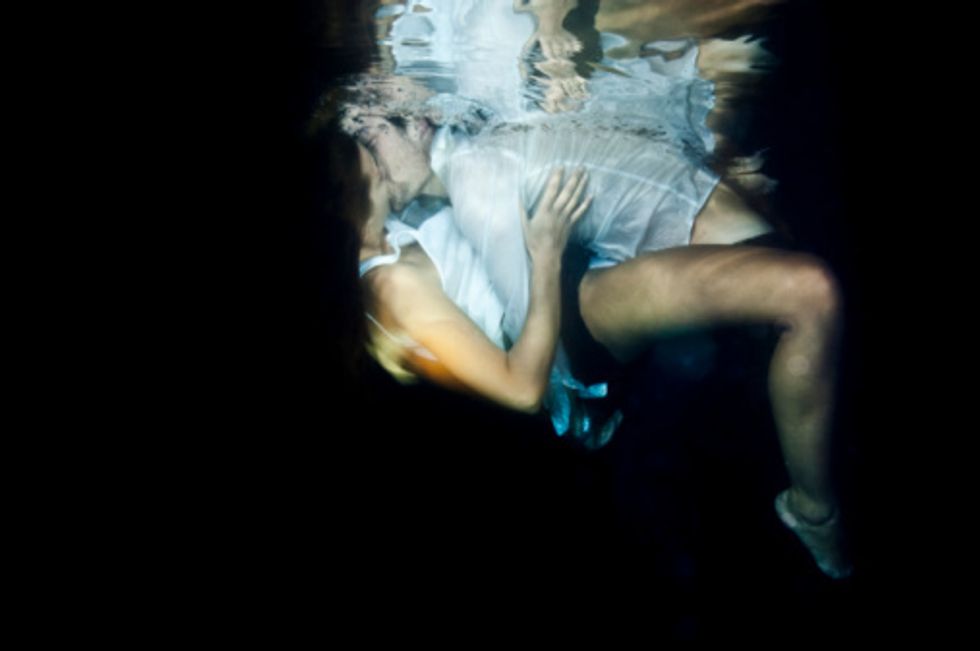 Dive into a little adventure and do some skinny dipping with your spouse. Head out at night when nobody's watching or relax in your hotel room's Jacuzzi in your "birthday suits." If this isn't the time to get a little naughty, when is? Let it all hang out while you're still drowning in love!
7. Redo Vows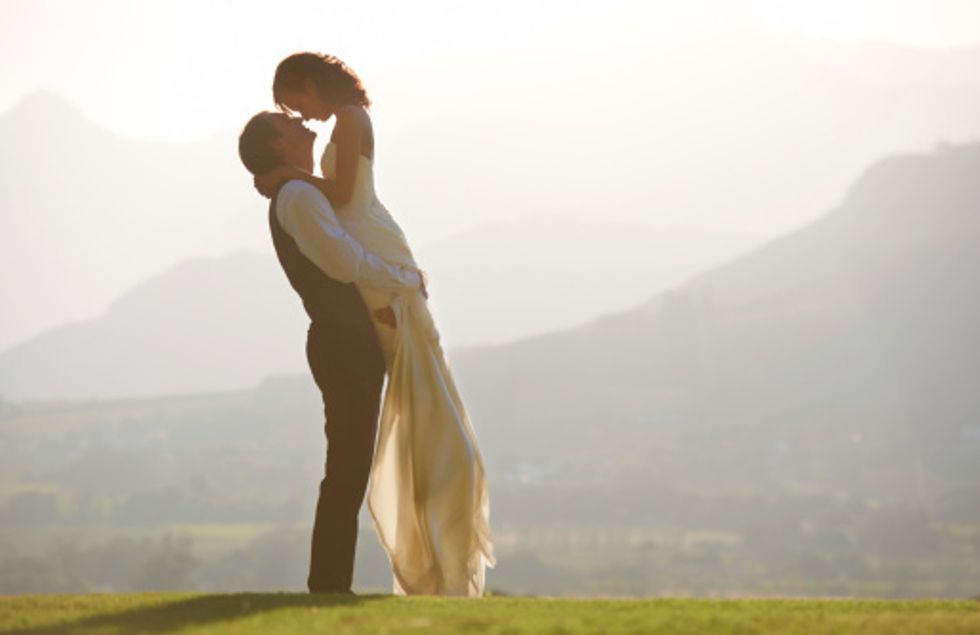 One evening during your honeymoon, reread those special vows you made on your wedding day. Take time to really listen now that it's just the two of you alone. The words of unconditional love will set the tone for a romantic night under the stars.
8. Secret Gifts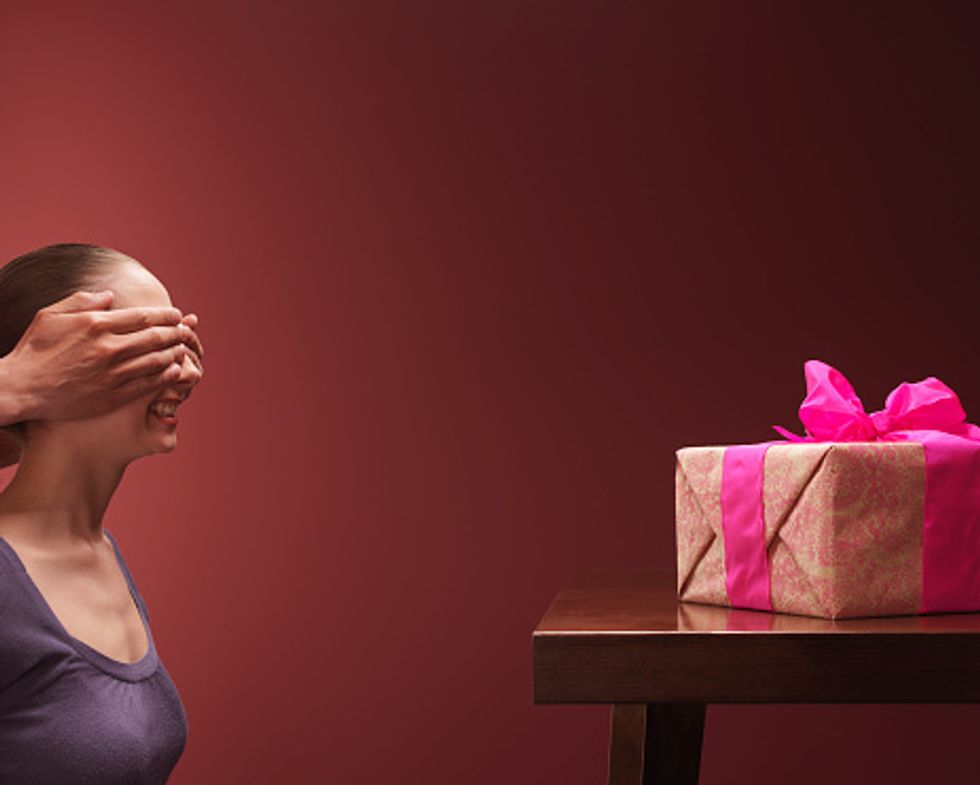 Before you leave for your trip, pack a secret gift for your spouse and suggest they do the same. Swap gifts at a special time and make sure they are meaningful and sentimental. You can also go for something silly or sexy, just pick something that shows why the two of you are a perfect match.
9. Sexy IOUs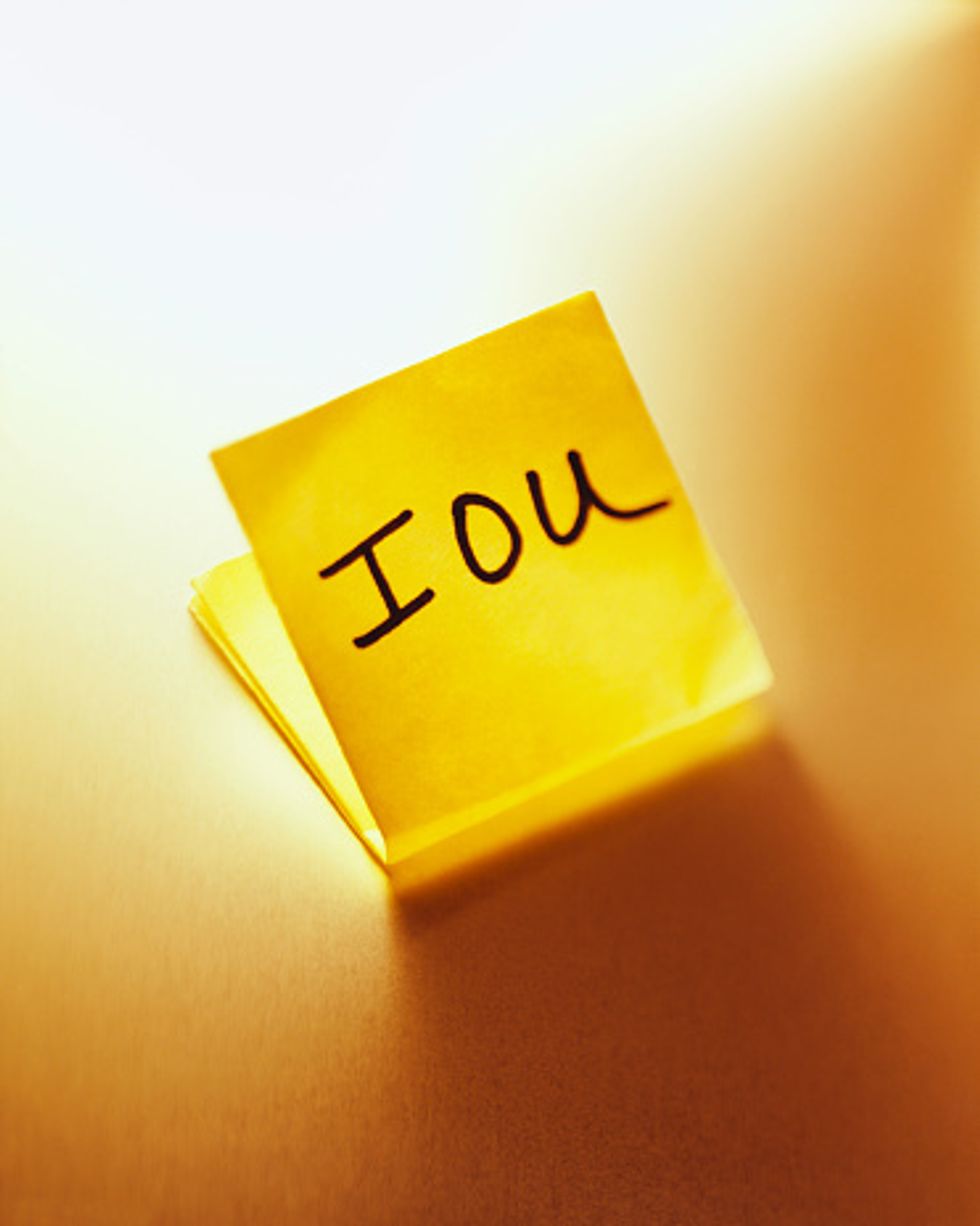 IOU!
Make the sexiness last past the honeymoon with little "IOU" cards to write up and take home. Each person can make a stack for the other with items on them such as "30 minute foot rub" or "hot bubble bath for two." Whenever the mood strikes, choose a card that's just right and cash in on the romance!

Have a happy and hot honeymoon with your beloved!