Check Out My $460 Haul From Allbirds
Allbirds is a shoe brand with an extensive range of fashionable, comfortable, shoes in a variety of styles and colors for both women and men
They put sustainability at the forefront by achieving carbon neutrality and using materials like their SweetFoam® midsole made with sugarcane-based green EVA and Castor bean oil-based insole foam
Ever since seeing their infamous Wool Runners, I've been wanting to try Allbirds. I needed to stock up and they have everything from everyday sneakers to performance-focused running shoes
Read below to see the four different Allbirds styles I got for a total of $460
When it comes to my shoes, I never want to compromise. I've done it before and I won't do it again - that means no more sacrificing comfort and quality for style or breaking the bank for a logo.
It's been a while since I revamped my sneakers, and I was dreading the search for my next pair. I was running through all the status-brand options with my friend when she recommended I look at Allbirds. It sounded familiar and she could not stop raving about how great they were so I looked into them a bit more.
Turns out that Allbirds is a big player in the shoe game with tons of styles for women and men, no-glaring logo placement across the side, and it felt like every review I read mentioned the insane comfort.
So, to give Allbirds a fair shot I did a haul - here's what I thought about everything I got:
First I tried on the classic Wool Runners.
This was the first pair of Allbirds to catch my eye because, let's be honest… wool sneakers? I had to see what the hype was all about.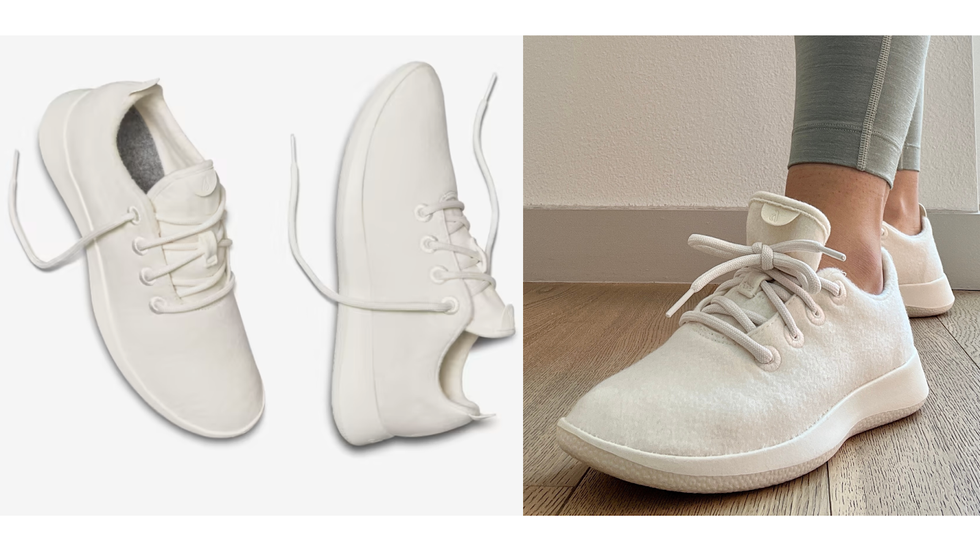 I got the Natural White (Cream Sole) and was pleasantly surprised. Not only were they as soft as they looked but the ZQ-certified Merino wool gave the shoe a whole new vibe. The wool is warm and buttery soft on the inside and gave my feet immediate comfort. I feel like I can dress them up and wear them to the office all day without feeling like I'm even wearing sneakers.
Looking into Allbirds' sustainability a bit more I read that their wool meets the highest standards of environmental care, animal welfare, and social sustainability. They even use Merino wool on the inside of the shoe since it's naturally thermoregulating and unlike other wools, there's no pesky itch!
With the bar set high, I slipped on the Tree Dasher 2 next.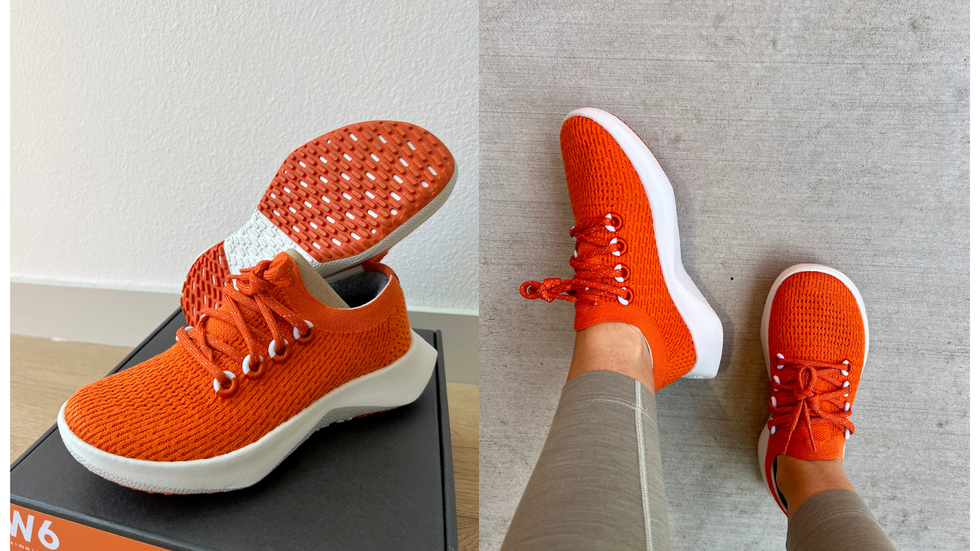 The Tree Dasher 2 are one of Allbirds' more performance-driven sneakers, and after trying them on I see why. First off, if you look closely there's no tongue! The seamless one-piece upper, made with eucalyptus tree fiber, isn't just cool and stylish but super comfy - no more pulling and adjusting, just slip on and go.
The Rad Rust (Blizzard Sole) is a limited edition and the perfect pop of color for any outfit, but they have 5 classic color schemes to choose from and 7 other limited edition ones. I took the Tree Dasher 2s for a light jog and was shocked - the SweetFoam® midsole is made with the world's first carbon-negative green EVA and it's great on impact.
I even found the squared heel to be a unique detail that makes these more stylish than your average pair of running shoes. Plus, this angular heel shape actually softens impact so I can take these shoes on-the-go to any terrain.
Next on deck was the Canvas Pacer for a more everyday-casual look.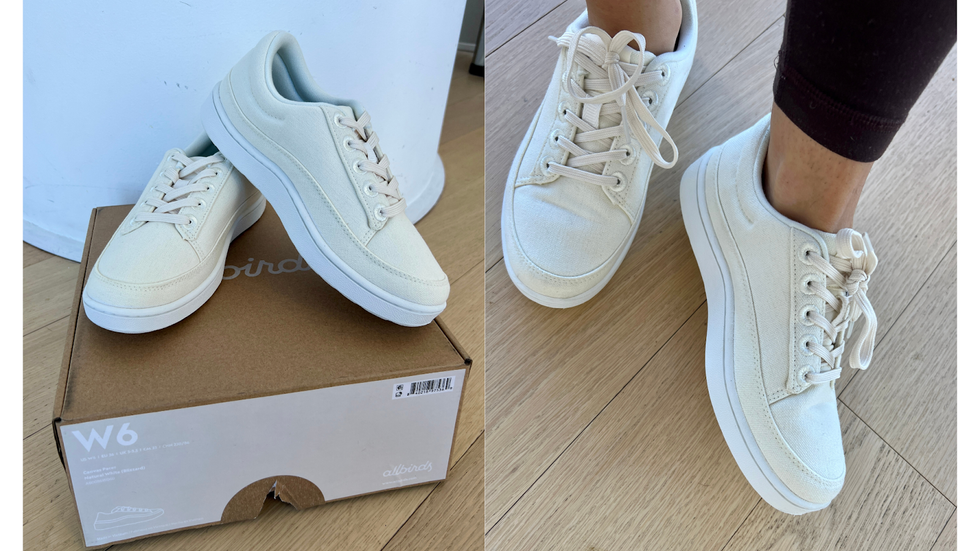 I don't fall in love easily, but when I do I fall hard and that's exactly what happened with the Canvas Pacers in Natural White (Blizzard Sole). It's the perfect combination of function, style, and quality I had dreamed of.
Everyone needs that clean, classic, casual shoe in their rotation and Allbirds delivered. The Canvas Pacers are made with a lightweight, durable material that's 100% vegan and 1000% going with your wardrobe.

I took these shoes on a test run and loved how they transitioned perfectly from day to night. Starting at the office and ending with a casual dinner with friends, my feet felt comfortable and supported all day long.
Rounding out my haul were the Tree Runners.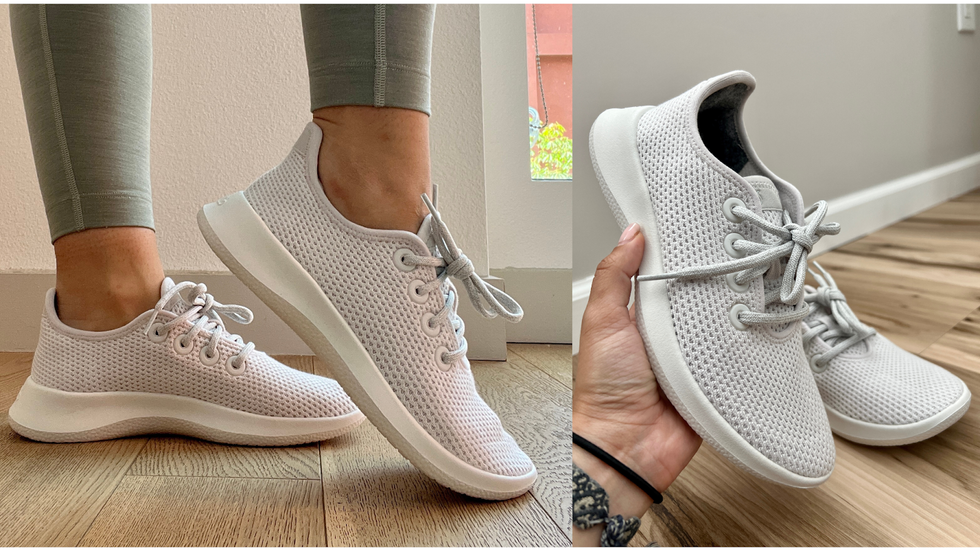 I really enjoyed the classic Tree Runner silhouette - reminiscent of other sneakers, the streamlined simplicity of Allbirds sets them apart from the rest. The Kaikoura White (White Sole) looked crisp and fresh - easy to pair with any outfit and make my athleisure feel a bit more luxe.
The standout feature for me was the breathability. The Tree Runners are made with Allbirds' popular eucalyptus fiber that's lightweight, thermoregulating, and silky smooth. Plus, they layer castor bean oil in the insole which helps with moisture-wicking and reducing odor.
Bonus: Allbirds' use of washable natural materials means that I can keep my sneakers fresh by simply throwing them in the washing machine!
The verdict? Allbirds are totally worth it.
I'm so happy I decided to take a chance on this brand that not only makes shoes that are great for my feet but also does their best for the planet.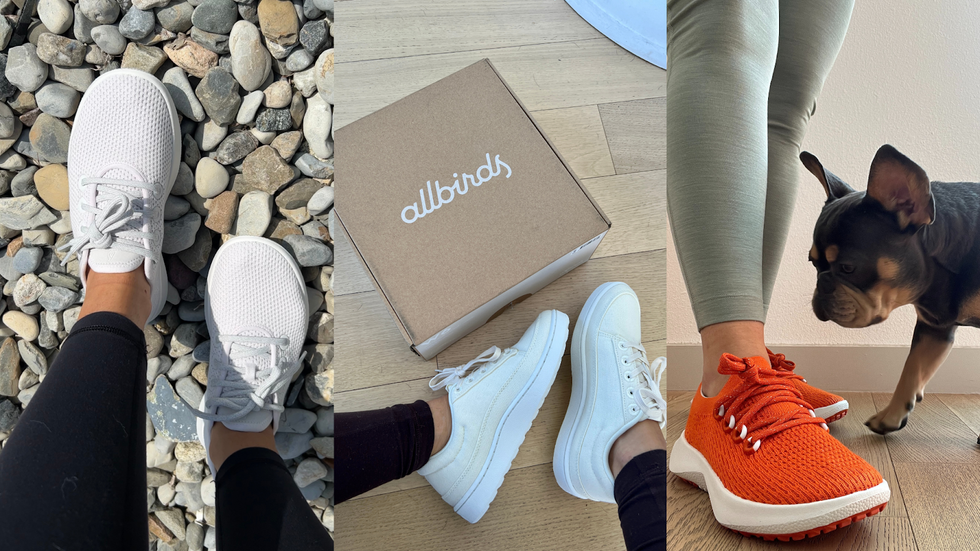 Allbirds has a great offer of shipping on orders over $75, and a 30-day, no questions asked return policy so you can get your haul on. Branch out and discover your favorites - if you're like me, there's no better way to try on shoes than in the comfort of your home.
All four pairs that I got work great and cover all aspects of my day-to-day life. Allbirds checked off all my boxes seamlessly: price, quality, style, and functionality. I can't wait to snatch up some of Allbirds' other styles and limited edition colors to grow my collection.
🚨JUST FOR YOU: Allbirds is giving FREE SHIPPING to our readers on orders $50+ (try it risk-free, with easy, FREE returns!)🚨 Follow this link to shop!