Where did the time go?
During the early days of the pandemic, the talk was about how the world would change for the better. We'd all slow down, they said, we'd finally be grateful and learn to prioritize restful self-care.
---
For a while, this might have been true. And for some, the pandemic sparked a shift to a slower paced life and convinced people that this is the way to live. But for many of us, especially those of us living in cities like New York, the moment the vaccine opened up, so did the floodgates.
Months of confinement made us restless — a feeling New Yorkers don't do well with — so the post-vaccine landscape was packed with wish fulfillment, reunions, and events.
There's a Lady Gaga interview that describes how those days in early-summer felt. Talking about her hectic life on tour, the illustrious celebrity mentioned that her life was a non-stop sequence of: "no sleep. Bus, club, 'nother club …" and repeat.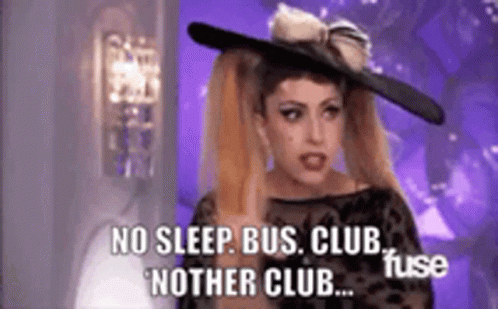 I'd never have guessed that I'd one day find myself relating to Lady Gaga's lifestyle, but in the heat of this summer, I did — and I wasn't alone.
Who among us didn't find themselves thrown into a whirlpool of activity, trying to manage time that had, for over a year, been free time? Suddenly all that buffer time seemed like a waste. Commuting was far more hellish than logging onto Zoom meetings fresh from bed. I was so out of practice at getting ready, it took me ages.
But if the pandemic taught us anything, it's how to adjust to unprecedented times and find innovative solutions. And, just as we all adapted, so did brands. Some pivoted to selling face masks and loungewear, some provided tools to make quarantine life easier, and some anticipated what we'd need post-vaccine to get back to all the stuff we'd been missing.
Alleyoop Beauty did the latter, promising to give us time back in our day so we can get on with the fun without sacrificing our low-maintenance quarantine efficiency.
Alleyoop Beauty saw the writing on the wall before we did: super long beauty routines no longer work. Even pre-pandemic, when elaborate skincare routines became the norm, Alleyoop Beauty was intent on finding a better way to care for your skin.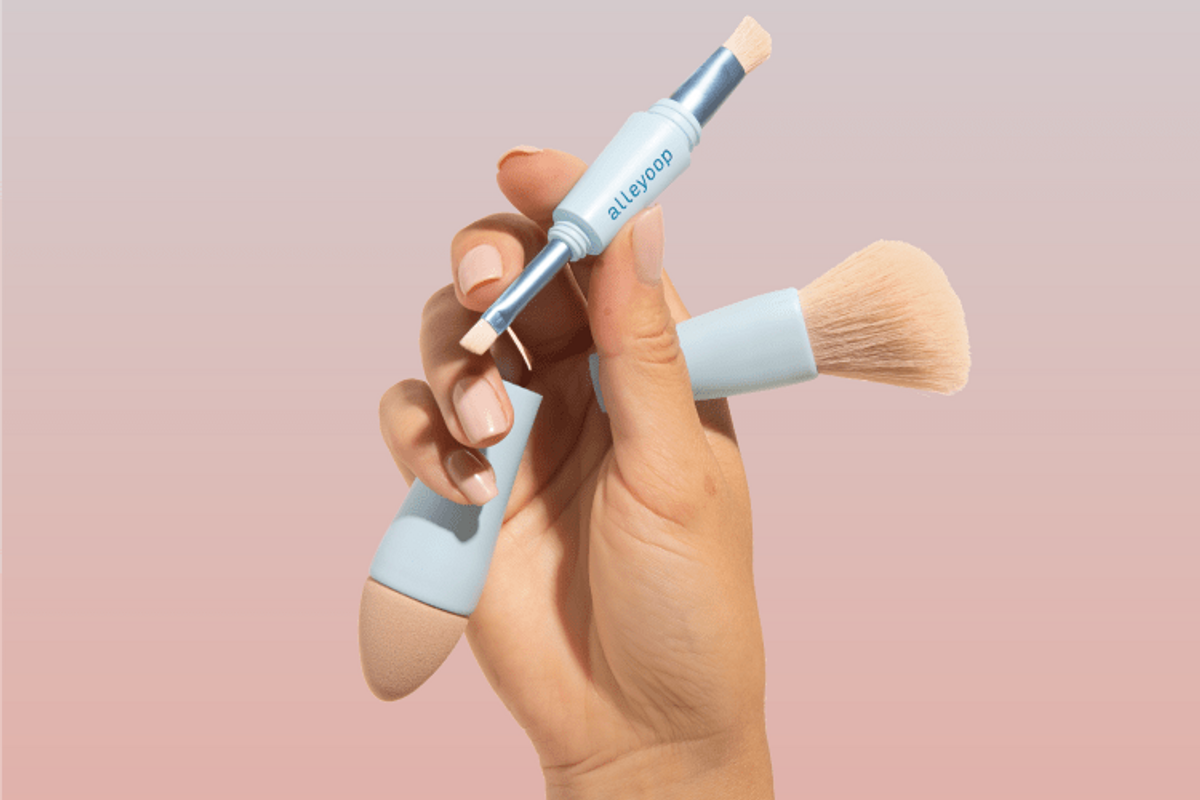 From versatile products that maximize ingredients so you can move through multiple steps of your routine all at once.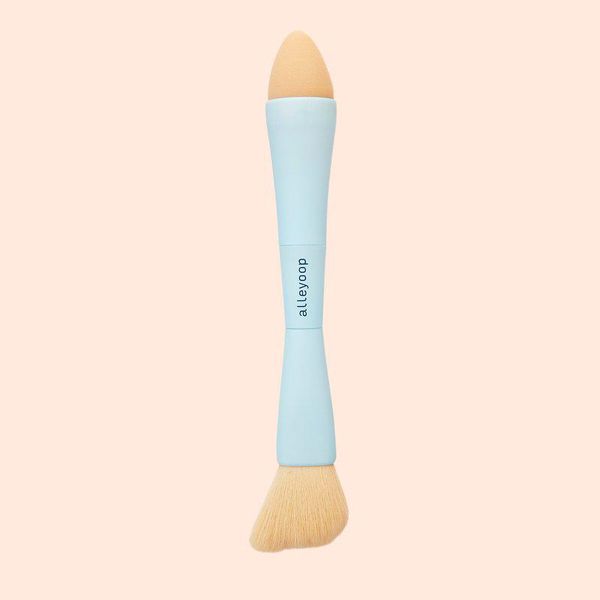 Alleyoop
Their award-winning 4-in-1 Multi Tasker Makeup Brush is the epitome of Alleyoop Beauty 's efficiency. Winner of an Allure Beauty Award, which celebrates the best in beauty, the 4-in-1 Multi Tasker Makeup Brush is the only tool you need for all your makeup needs.
This compact, innovative design not only saves you time it saves space in your makeup bag. It combines concealer sponge, blush, brow, and eyeshadow brush so you can do your full face on the go.
Unlike products you'd find in a drug store, this brush has high-quality bristles so that your application is quick-n-easy. Pop it into your purse or pocket so you can refresh your look any time, or — dare I say — go from day to night without any hassle.
The 4-in-1 Multi Tasker Makeup Brush might be the most flashy tool from Alleyoop Beauty , but all their products are super versatile.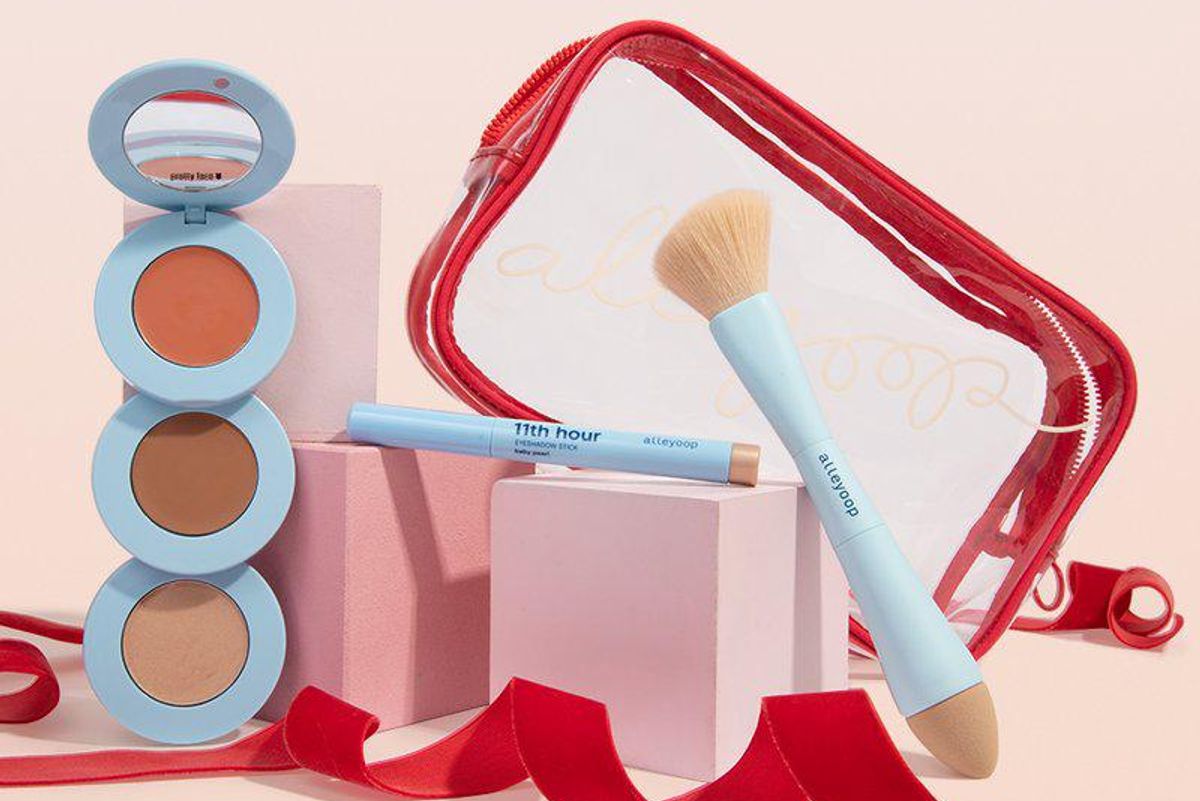 Alleyoop
The Beauty Starter Kit is our go-to set that gets us through our most hectic days. The set includes blush, bronzer, highlighter, cream eyeshadow, and all the tools you need to apply them.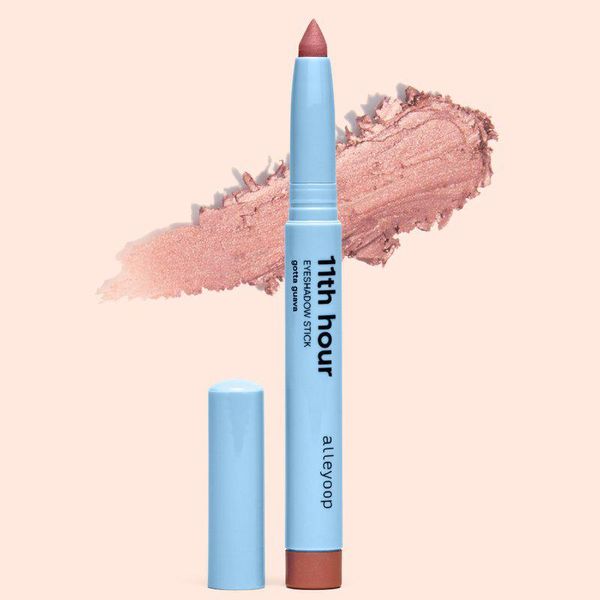 Alleyoop
The 11th Hour Eyeshadow stick is a long lasting, easy-to-apply eyeshadow that will stick with you throughout the day.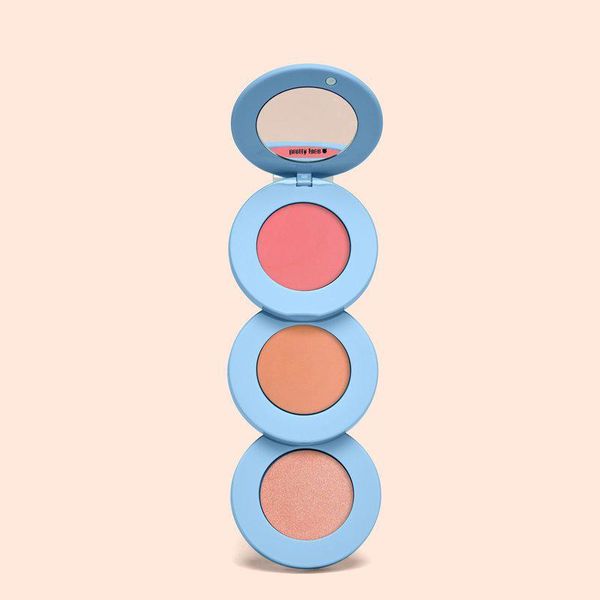 The Stack the Odds Palette has three shades in one compact, stacked together to save space. It's a blush, bronzer, and highlighter in one, made with buildable shades you can apply with a brush or fingertips to get the look you desire.
The 4-in-1 Multi Tasker Makeup Brush completes the set, and comes in a clear bag — so you can spend less time looking for your products and more time enjoying your life.
Whatever your lifestyle looks like now, there's no doubt you can optimize it. The same goes for your makeup routine. Get the look you love with less — and much better — products, more efficient tools, and in way less time.
Our Lady Gaga "bus, club"-inspired lifestyle doesn't need enabling, but Alleyoop Beauty makes it easier to pull our lives together and get back to the world - and look fabulous out there.