Our Editor's Review Of Thrive Causemetics' Top Selling Products
As fashion and beauty editors, we're always trying to sneak a peek into each other's makeup bags to find out what essential products we're missing. While we'd like to think we know everything about trends and brands, the truth is that we find most of our inspo from people sitting right next to us!
This week, we asked one of our beauty editors to show us exactly what's in her beauty bag, and what items she can't live without. Here's what she had to say:
I swear by Thrive Causemetics. They've got me covered from A to Z with just a few powerful, essential products that I always keep on-hand.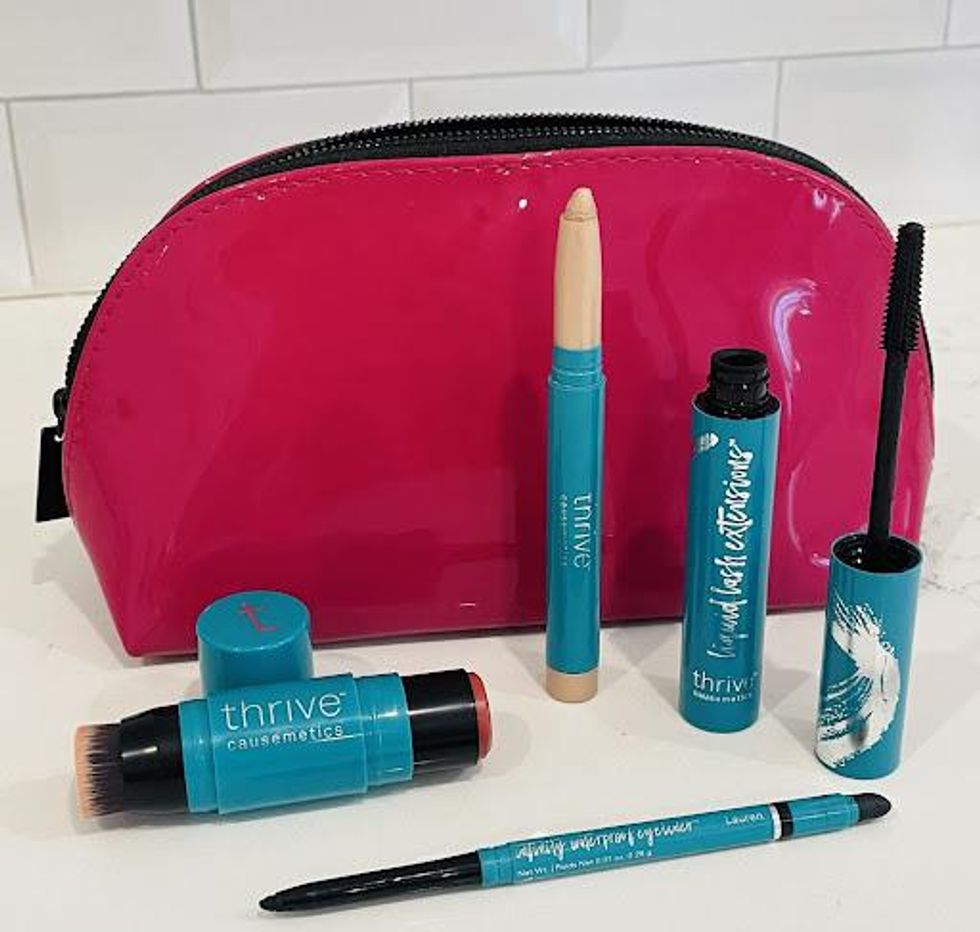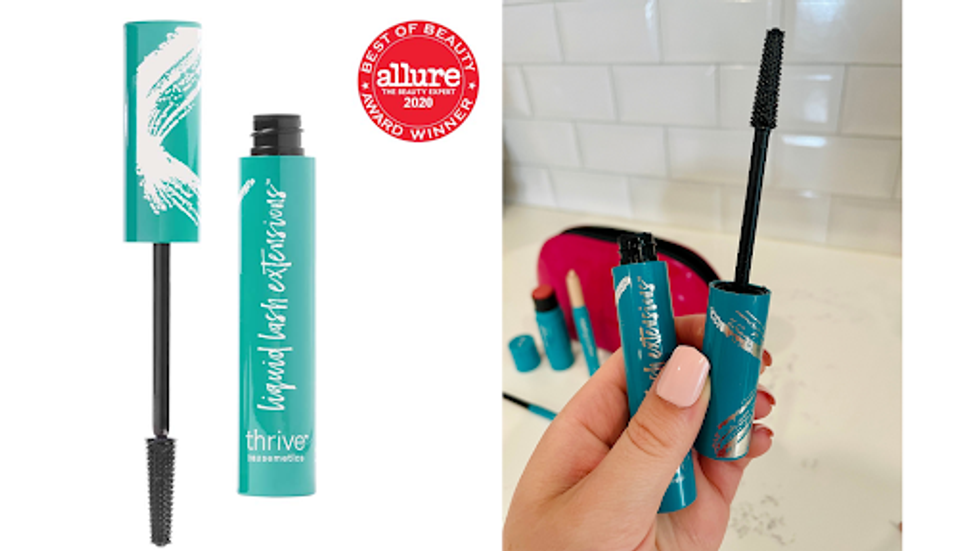 No matter what my calendar for the day looks like,, I love to put on a quick coat of mascara and Thrive Causemetics is the way to go. I first saw the Liquid Lash Extensions™ Mascara go viral on TikTok with insane before-and-after shots. I honestly didn't believe it until I tried it for myself, and now I'm officially a convert.
I can't live without this mascara and its magical, falsie-like ability. Just a coat or two of the Brynn (Rich Black) shade and I'm ready for the day. Application is easy and the formula is incredible: shea butter, castor seed oil, and no parabens, sulfates, or synthetic fragrances. Their Flake-Free Tubing Technology™ not only means no pesky flaking but it also coats each lash from root to tip for amazing length. It's made to not flake, clump, or smudge, but it's still easy to take off with just a washcloth and warm water at the end of the day!
Thrive Causemetics' mascara is so great I even keep the shades Crystal (Brown Black) and Nola (Deep Blue) at home when I want to shake up my look.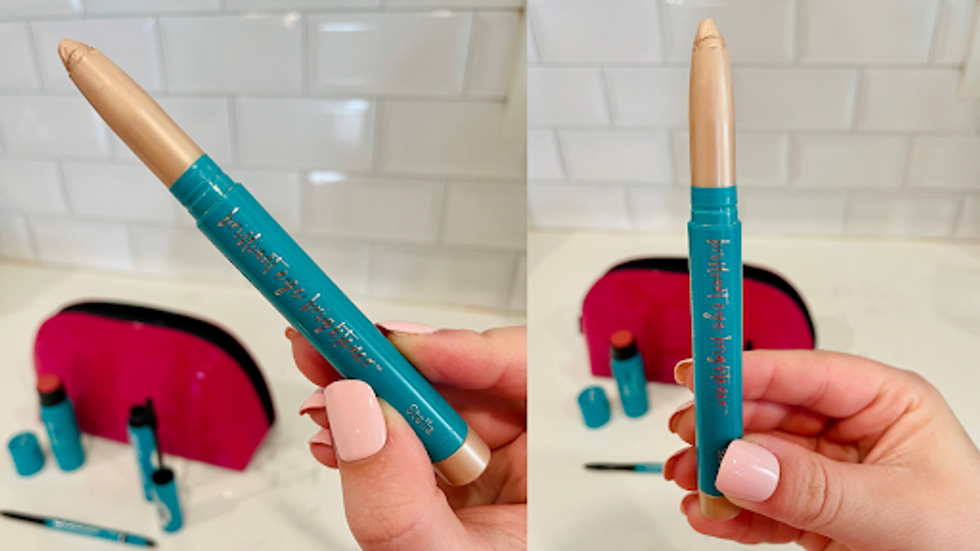 When I'm on-the-go, my makeup needs to be ready to roll with me. And that's where the Brilliant Eye Brightener™ comes in. This cream-to-powder highlighter stick gives my eyes an instant lift with easy, illuminating application.
It glides smoothly across my lid, in the waterline, below my brow bone, and of course those inner and outer corners of my eyes. And Thrive Causemetics is telling the truth – this formula lasts all day with no creasing. The use of macadamia seed and jojoba oil, and vitamin E are not only hydrating but help smooth the look of fine lines.
My daily shade is Gia (Warm Gold Shimmer) but they have 12 others to choose from, and I definitely have a few more at home. You need this powerful, versatile stick in your bag for every occasion.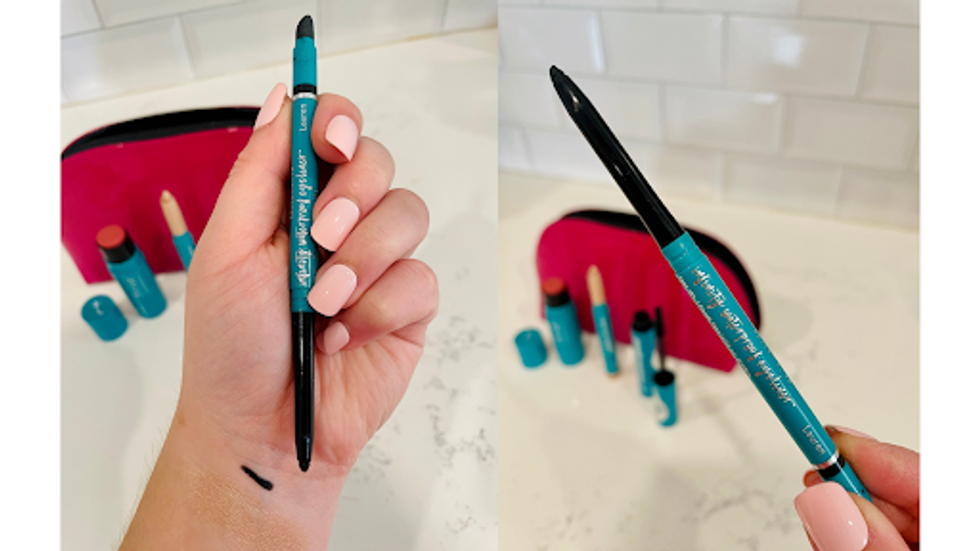 I'm not an all-day-every-day eyeliner gal, but Thrive Causemetics makes me want to be! It glides on easily, but the Semi-Permanent Micropigments™️ technology makes their liner smudge-proof,budge-proof, and ready for all day wear.
There are 7 different colors but I stick with the classic Lauren (Black Matte) for a simple daytime look. When it's time to go out, I apply a little extra for a more elaborate look and this liner makes it a breeze. The built-in sharpener makes creating fine lines easier than ever and the angle smudge tip lets me blend seamlessly without fumbling around for another brush.
This powerful eyeliner fits nicely in my makeup bag and is packed with ingredients my skin loves. Thrive Causemetics uses shea butter, hyaluronic acid and ceramides so I'm also working towards younger-looking lids and strong, conditioned lashes when I've got my liner on.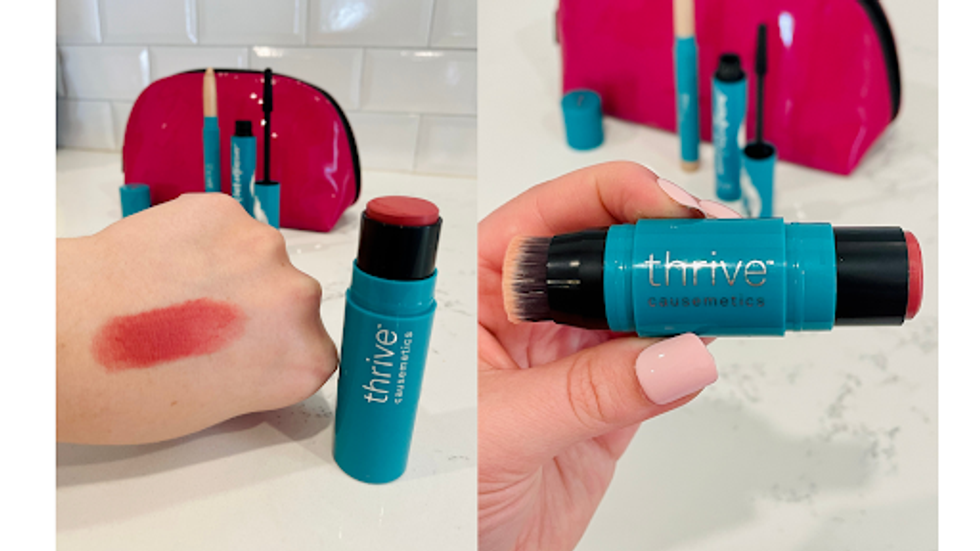 The Triple Threat Color Stick™ tops off my makeup bag and it's a must-have. It's got me covered from my face, lips, and even body, delivering the most beautiful, subtle, natural color.
You can get it in 7 different waterproof shades - the Dionne (Brick Red Shimmer) is my essential. Like the eyeliner, Thrive Causemetics uses Semi-Permanent Micropigment Technology™ to create a weightless, silky cream formula that melts onto the skin and adds a flush of color while keeping my skin hydrated.
Above all, I love how travel-friendly they've made this stick. The built-in brush makes diffusing and softening color so convenient without the hassle of carrying extra brushes. I can get a quick, natural flush in minutes no matter where I am thanks to Thrive Causemetics.
Okay, so now that we know what's in the bag, what's the one item you can't live without?
I feel like I need everything in my beauty bag, but if I had to choose I'd honestly say my Thrive Causemetics Brilliant Eye Brightener™ – I just don't feel put together without it! Whether I get 8 hours of sleep or what feels like 8 minutes, I know my eyes won't show it with this brightener.
Thrive Causemetics products are so effective and all of them have exclusive tech that benefits me even after I take my makeup off. Plus, they're all vegan and cruelty-free!
They also have incredible values and their Bigger Than Beauty initiatives support women fighting cancer, emerging from homelessness, veterans, those surviving domestic abuse, and the LGBTQ+ community.
Thrive Causemetics is just such a win-win for me – I love their products and their mission – I don't think I'll ever leave the house without a little Thrive Causemetics in my bag.
✨FOR OUR READERS: Thrive Causemetics is giving FREE SHIPPING on all orders $35+ and up to 25% OFF BEST-SELLING SETS!✨ Follow this link to shop!