An Honest Review Of Hairstory's Products - Are They Worth It?
Hairstory is revolutionizing hair care with their detergent-free formulas and famous New Wash

Their products are formulated to bring out soft, shiny, healthy-looking hair

Despite the dreaded adjustment period, I tried out the go-to New Wash, the Hair Balm and the Hair Oil
Read below to find out what's worth it
I'd been using drugstore hair products for the longest time, but I was convinced that if I upgraded I could unlock the voluptuous, vibrant hair I always wanted.
There were so many brands out there, but I kept coming across the same one in stylist videos on social media: Hairstory. Although they're known for their shampoo-and-conditioner replacement, the New Wash, they're also known for their innovative, natural styling formulas.
I decided to do a huge haul and see what was worth it. Although Hairstory lets you subscribe and save money, I went for a $116 one-time purchase of:

That may sound like a lot, but this would cover all of my haircare basics (plus, I got to say goodbye to conditioner, masks, and all that drugstore junk I'd tried once that were collecting dust in my bathroom).
Here's how my hair journey went:
It came in the nicest packaging.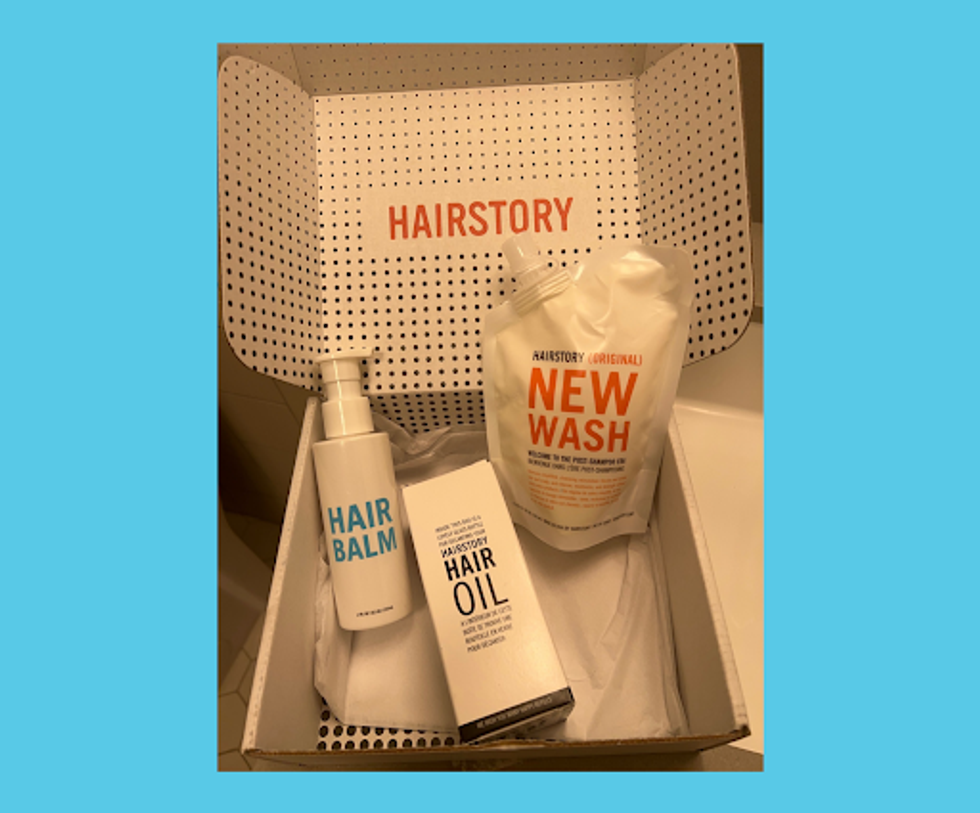 It arrived quickly, and I racked up free shipping!
First, I tried the New Wash.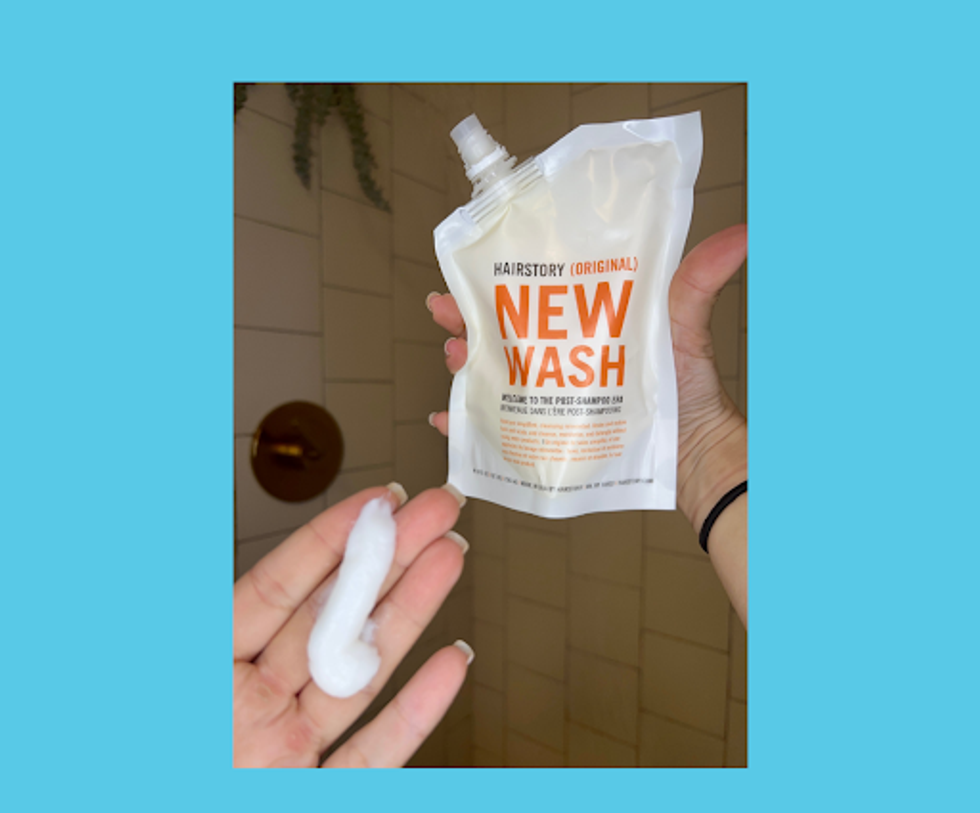 Hairstory's quick, ingenious quiz determined if I needed the New Wash in Original, Rich or Deep. My hair texture called for Original.
It smelled nice! There's nothing artificial in it, so I worried it might have a weird scent, but it was really good. It didn't lather, because there are no sulfates - no suds.
I read a ton of customer reviews before I bought it to make sure that this was the right New Wash for me. And I discovered that many people have an adjustment period of a few weeks when their hair looks greasy. This is because your hair is getting used to producing less oil.
After my first shower, I luckily didn't experience that. My hair had so much body and shine!
New Wash cleans and conditions with naturally-derived ingredients that won't damage the environment or your hair.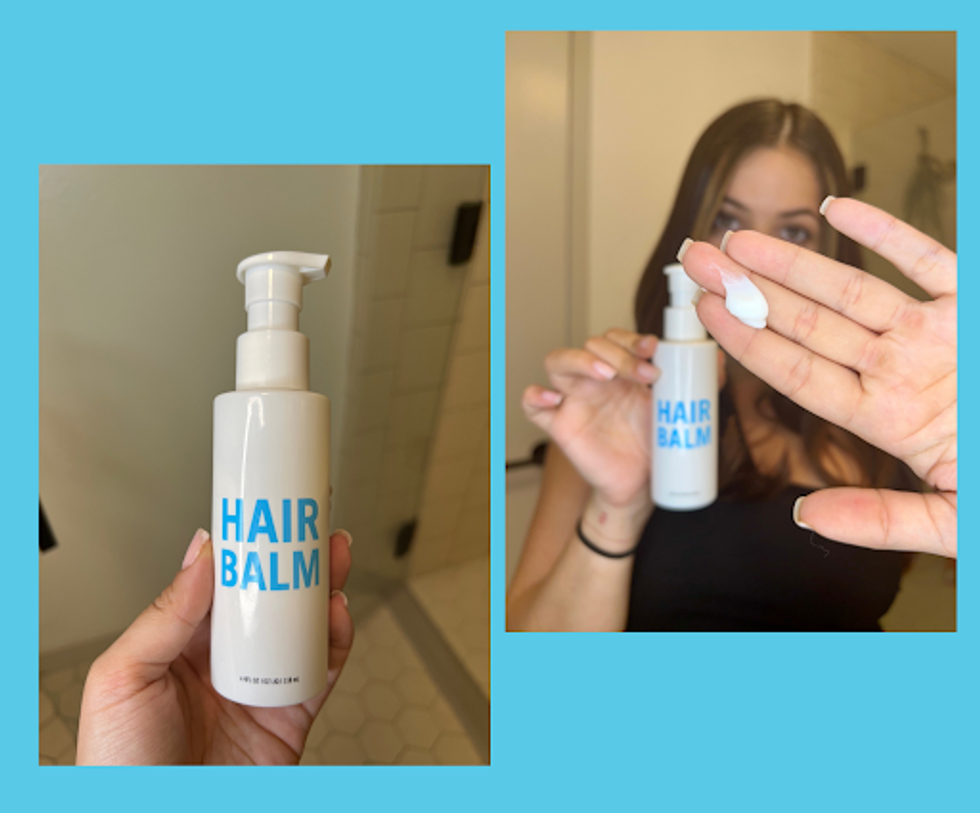 This lightweight balm adds moisture and definition to a lazy air-dry. I naturally have a bit of a wave to my hair, and this brings it out more.
With Hairstory, I can style my hair without heat which will definitely keep it healthier in the long run.
So far so good, but the Hair Oil is also a superstar.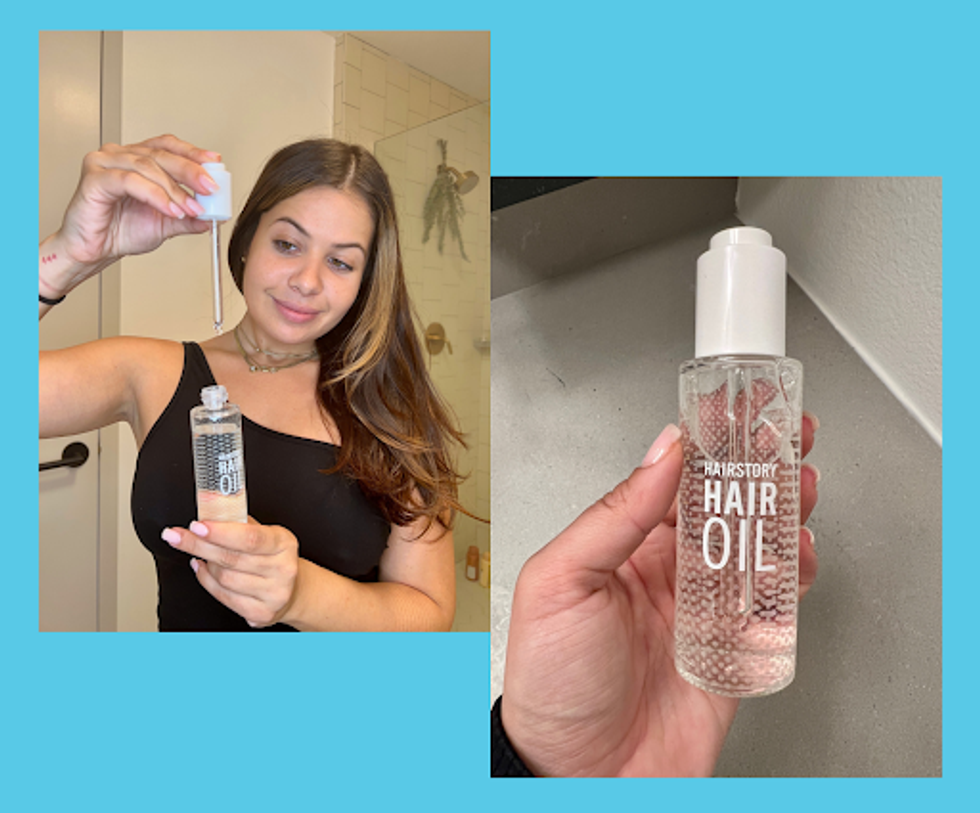 For damp or dry hair, just run a bit of Hair Oil through your strands and keep the frizz away. A blend of essential oil provides an amazing scent and it absolutely calms my flyaways!
After several weeks, there was a noticeable difference. Check out this Before And After: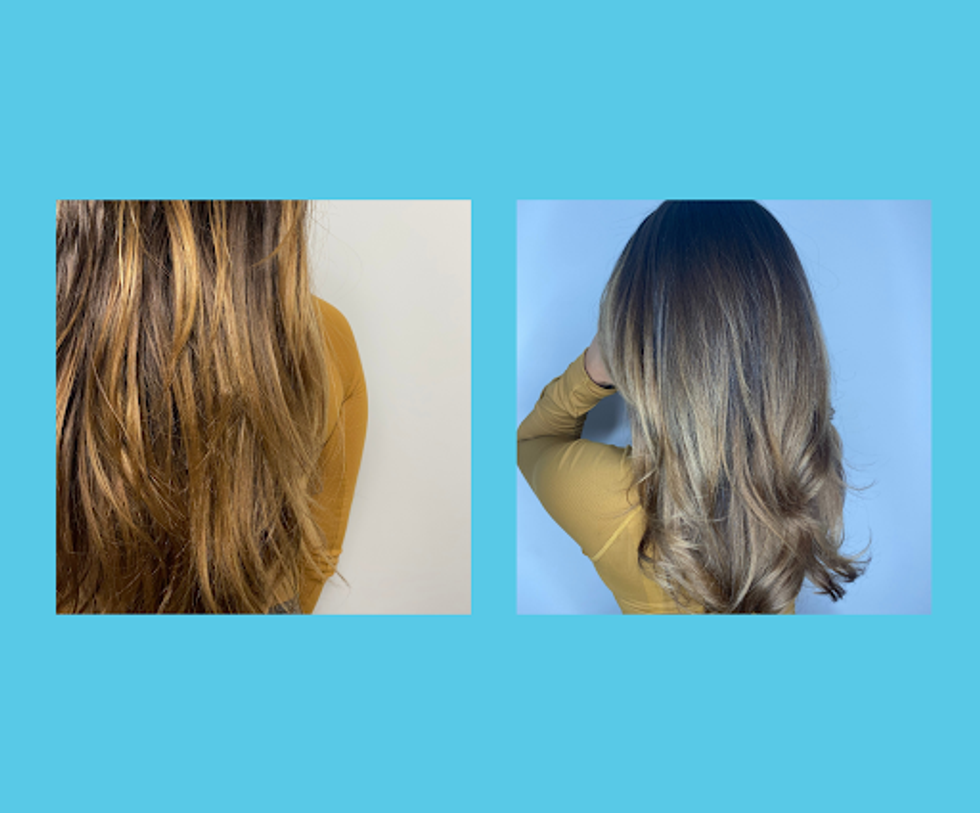 My hair gets greasy at a MUCH slower rate, and I find myself using New Wash less and less.
Overall, Hairstory is totally worth stocking up on.
I cannot believe that every single one of these products is a total knockout. I'm setting all three up on subscription, so I never run out. Added bonus: I reduce container waste because they only ship out the refills, so no extra plastic!
Hairstory also offers a ton of other styling products (I hear AMAZING things about the Powder). But for now, my hair looks the best it's looked ever. I can't believe it was this easy to unlock my best hair ever.
If you're looking to upgrade your hair care, check out Hairstory!