If you're anything like me, you spend hours each week trying to find new ways to make your apartment more of a home. I switch between Craigslist and Facebook Marketplace like they're TV channels, because there are so few resources to find unique items at an affordable price. We already spend our days in oppressive work places and over-crowded sidewalks. If you're looking for the perfect balance between price and quality, these are some of the best finds for your hard-earned salary.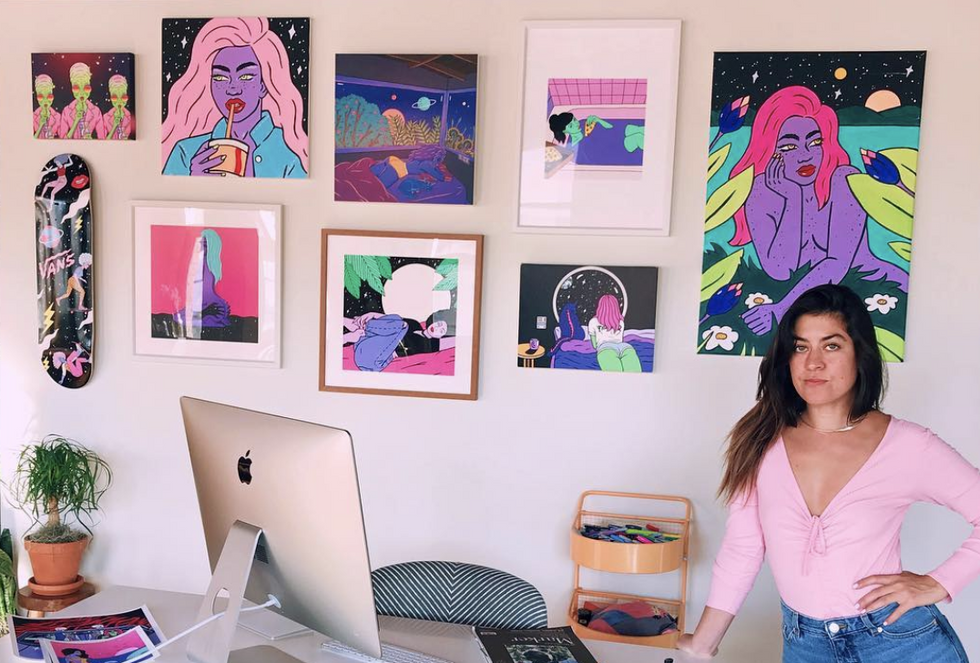 Robin Eisenberg is a woman after my own art. Her colorful, expressive artwork is unlike anything else I've seen. Her style is bold and in-your-face, but that's the beauty of it. If she's not to your taste, thankfully Society6 offers a platform for hundreds, if not thousands, of artists to sell their artwork!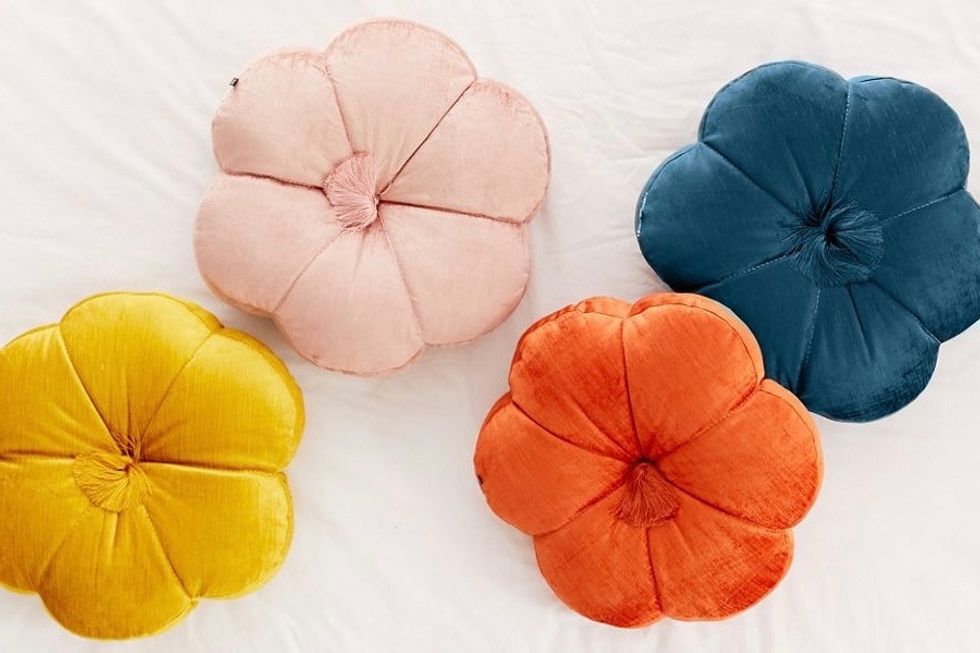 I may have an addiction to Urban Outfitters, but the variety of their pillows spans from sweet to funky to stylish to silly. All of them are plush, soft, comfortable, and statement pieces (like the one above!).
Removable Wallpaper: WallShoppe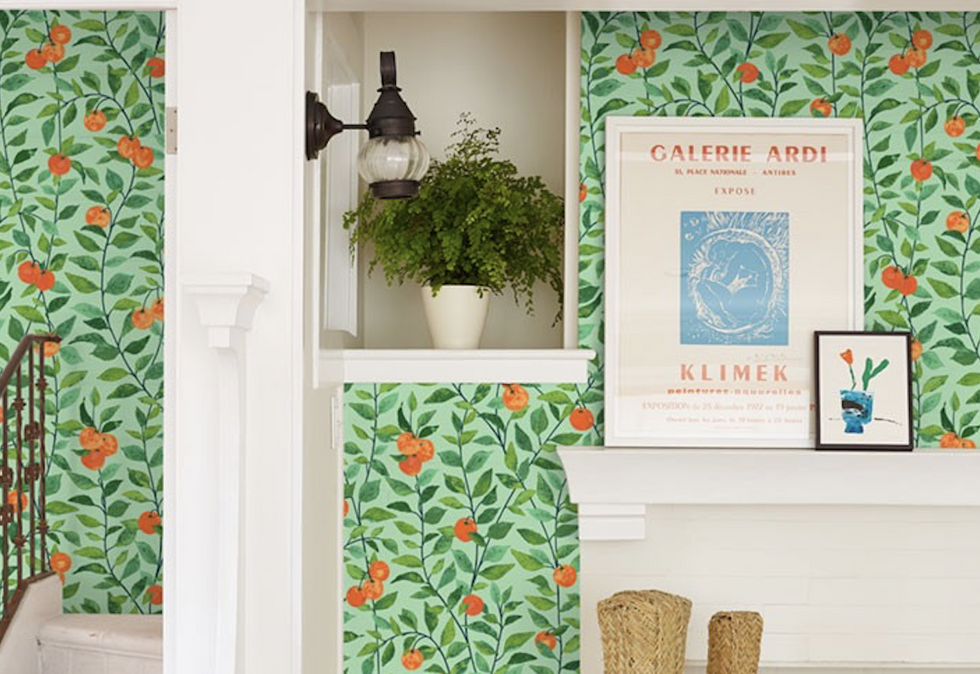 I've been wanting to buy removable wallpaper since I knew it existed. WallShoppe offers such a range of color, print, and style, from apples to oranges to pugs to diamonds. Take the risk! (At worst, just peel it right off).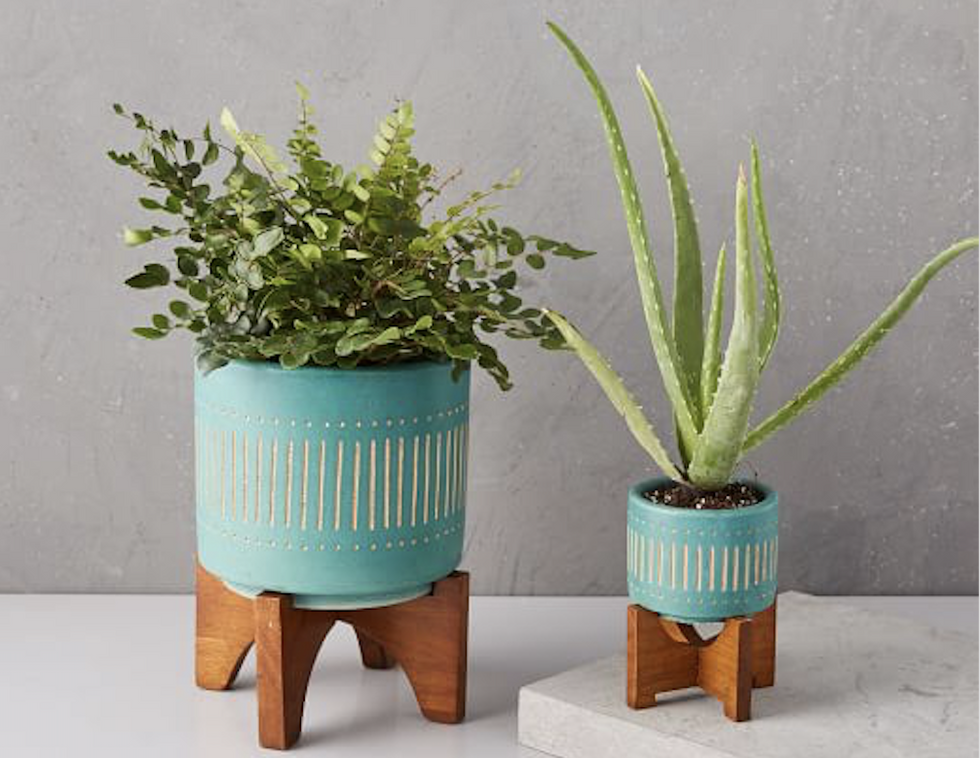 I've never been much of a plant person myself (they usually all end up dead pretty quickly), but an adorable ceramic planter can make all the difference. Instead of your pot blending in or adding dullness to your room (no one likes a dingy brown color), a special planter can add a little color and elegance to your room.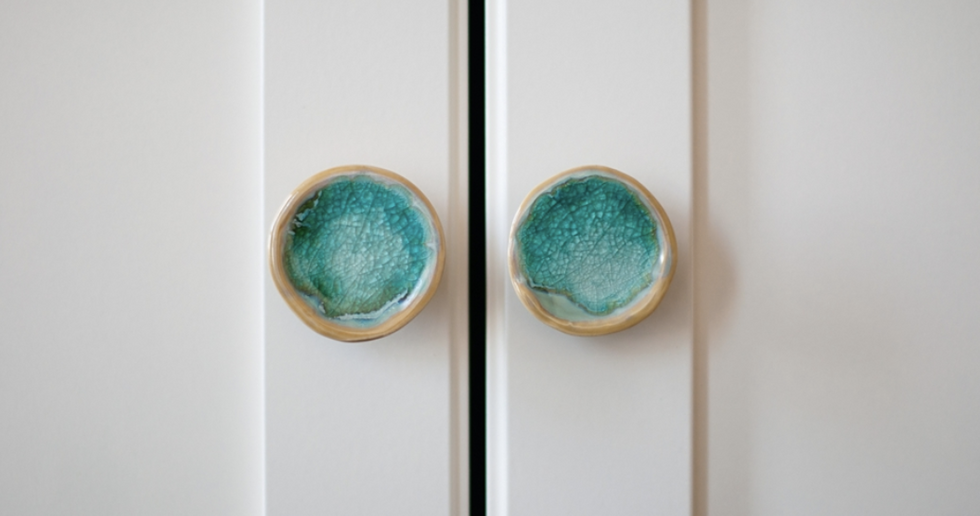 All of the dressers in my apartment are pretty basic and not made for a twenty-something-year-old woman. Rummaging through Anthropologie to spy on their overpriced goods, it's pretty easy to find quality, funky knobs in their sale bin! Screw some on to bring novelty to your drawers and doors!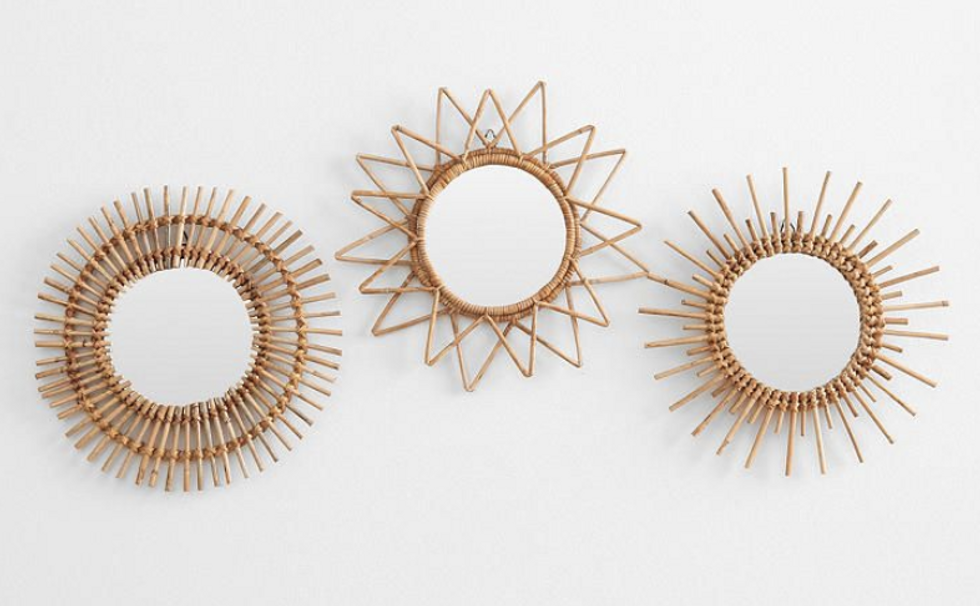 Ah Urban, again, my first and only love (I need to quit you). Their mirrors are just like their pillows: elegant and versatile. Want a pair of lips as a mirror? There's one for you! Do you want to see your reflection in the moon? Here ya go! You can't really go wrong.
No matter what you decide to do with your apartment, do not, I repeat, do not put up a tapestry. I will come over to your home myself to tear it down. It's ugly and has no place once you outrgrow college dormitories. Seriously, take that hideous cloth down; you're better than that.