I never used to be a girly-girl; you'd never catch me in a dress, even for formal events. Jeans and a tee were my go-to uniform all day, every day.
It was one of the things Matt loved most about me - my laid-back attitude and love for all things "dude." From football games to the latest Marvel movie, I was down as long as I got to wear what I wanted. After 5 years of dating, we'd found a happy routine. Fantasy league BBQ's, Friday night pool games, we did it all. Eventually the lines began to blur between his interests and mine. I didn't mind, though. I loved it! And I really, really, really thought I was happy.
And then.
I borrowed his phone to play some Candy Crush while he was in the shower, and a text message popped up from an unknown number. I asked him about it, figuring I was just overreacting, but I knew he was lying.
I did some Law & Order-level interrogation (high-pitched screaming "HOW DO YOU KNOW HER?" over and over) which led to an admission of full-blown cheating. With a girl I knew. And liked!
I found out that day I'm an ugly crier.
The worst part wasn't that he'd cheated and my entire world was falling apart - it was that my first reaction was that we could work through this. Everybody cheats, right? We would go to counseling, we'd build up trust again, and make it work.
He said he still loved me, but when I realized he wasn't saying a word about breaking it off with her, that made it easy to leave.
So flash to the present: happy cuffing season - I'm all alone. I want to be strong and independent and not care yadda, yadda, but I don't know who I am anymore.
It was only when I reached for the remote that I realized I had no interest in watching football, and binged Fleabag in a day (don't do that, for your mental health). Why was I still buying Doritos? I have a huge sweet tooth.
Everywhere I looked was a relic of the person I was trying to be for Matt. I felt like a Greek god, falling to my knees, screaming into the abyss, "Who am I???"
I called up my friend Kelley (in tears) to please meet up for coffee, and I wish I'd chosen someplace more private because crying into a Gingerbread Latte is never a good look.
Kelley wiped my tears away, distracting me with fun stuff from her purse.
She had some fun lotions, a cute patterned S'ip by S'well, a scarf, dry shampoo - I was honestly impressed she'd managed to fit an entire vanity in there. After weeks of lounging in old T-shirts and refusing to make plans, taking care of myself had clearly become an afterthought. I didn't have any of this stuff, and it would be really nice to get back into some sort of "me" routine. I wrapped myself up in her big chunky knit, trying to hide my red face.
When I asked where she got the scarf, she told me most of her stuff is from FabFitFun. She got it for herself to try new products from major brands, but said she loves that it's really just a fun surprise for herself every season, regardless of whatever else is going on in her life.
She said the Winter Box is coming up soon, and when it arrives, it always cheers her up - it's like a box full of presents.
I realized I didn't own anything in my place that felt like me, so I signed up to get some cool stuff. You can customize your items, but for my first box, I just wanted surprises. Send me the fun stuff to distract me from my cheating ex!
When it finally came, I felt a little flutter - it was the first time I'd felt excitement in months. The box was pink and light blue, and I really loved the design. There was nothing pink in my apartment - I think I was falling in love with the color again.
Here's what I got:
Perfect Hair R+Co Television Shampoo + Conditioner (normally $64)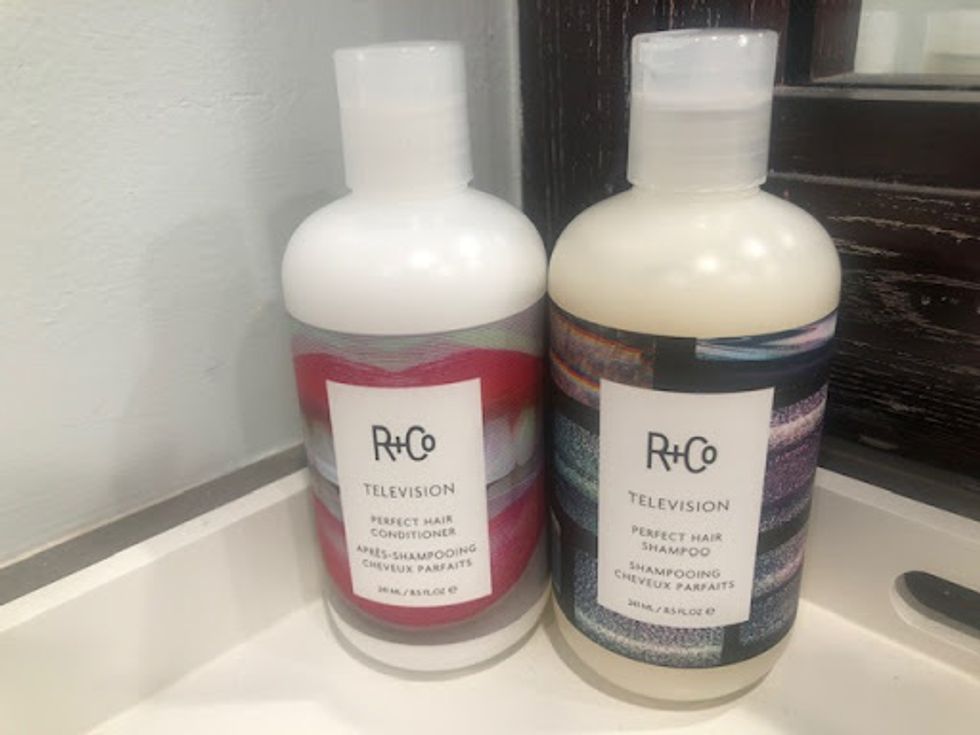 This was worth $64. That's literally more than the entire box, so already, I got my money's worth. I've seen this brand in Sephora so many times and always wanted to try but have never been able to take the plunge...until now!

It's a vegan and cruelty-free brand, which made me realize I didn't know if my current stuff tested on animals! I felt a huge twang of guilt for never checking before.
I popped the top and it smelled incredible - I had no idea what the scent was, so I had to look it up later: it's "Cardamom, Pineapple, Tangerine, Lavender, Bamboo, and Blonde Woods."
It's supposed to get you "camera-ready." I'm not going to be on camera any time soon…. Unless you count the "Look how much happier I am single" Instagram stories. If I was gonna do it, at least I'd do it with perfect hair.
And I could actually try out for The Bachelor now...
2. Dry Bar Prep Rally Prime & Prep Detangler (normally $23)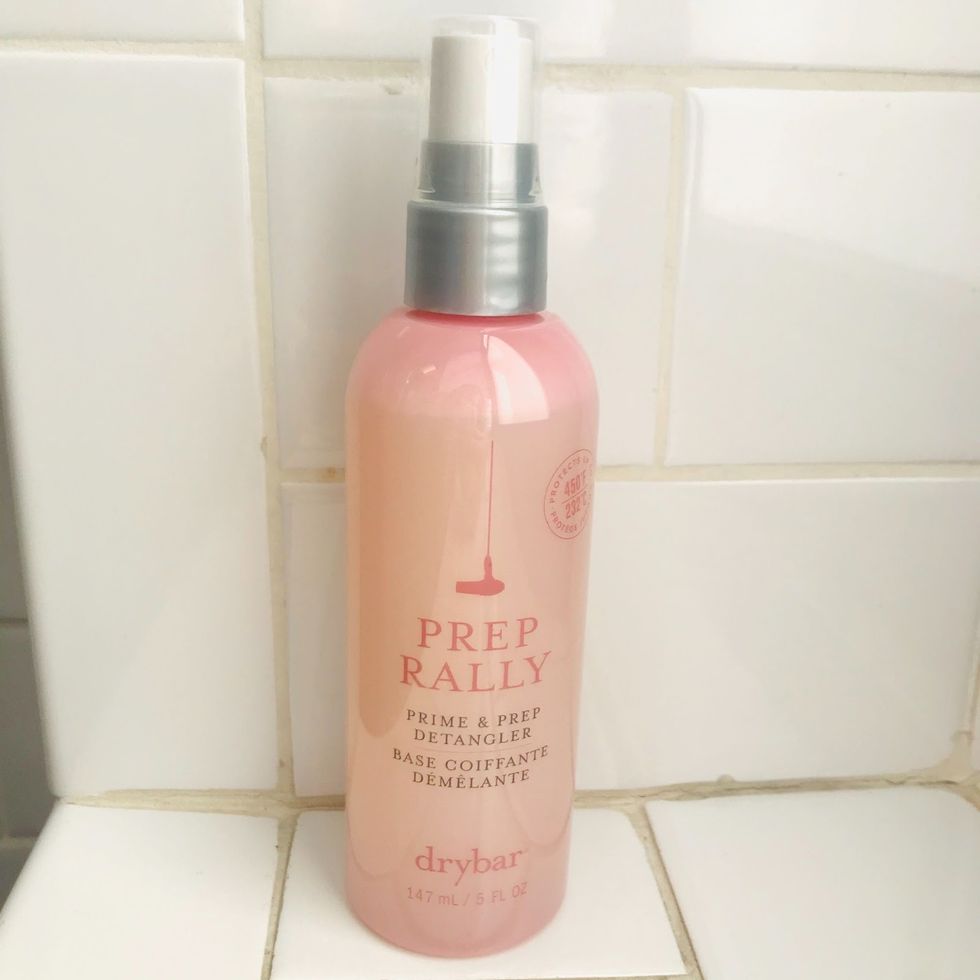 I used to do my hair every day in high school, but I haven't in a while to protect it. This gentle detangler apparently blocks UV rays (no sun damage) and uses biotin, which is great for length, to protect hair against heat (it's also vegan & cruelty-free).

Once again, the scent was amazing - ginger, mint, and sandalwood. I think Kelley still has my hair curler! I have to get that back and try this.
3. Inc.Credible Nails inc Thirsty Hand Mask Duo (normally $16)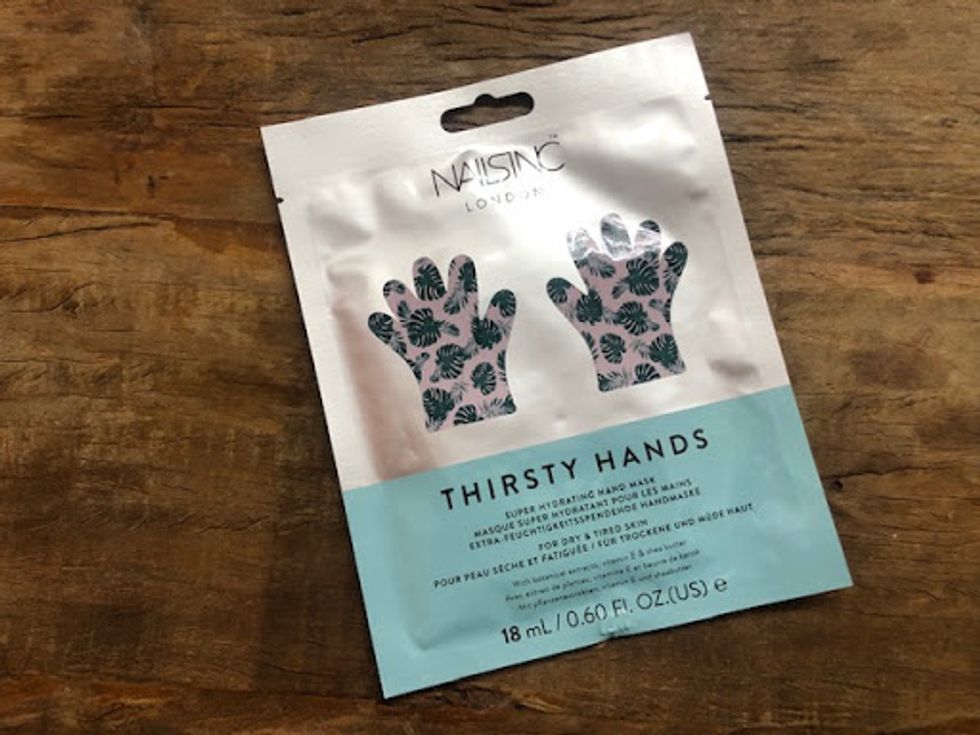 These are so cool! M*** used to make fun of my dry scaly hands in the winter, but looks like that wouldn't be a problem anymore - these gloves are for healing and moisturizing hands, so you just pop your hands in, and scales-be-gone.

Take that, reptile hands.Take that, M***.
4. Makeup Eraser In Original Pink (normally $20)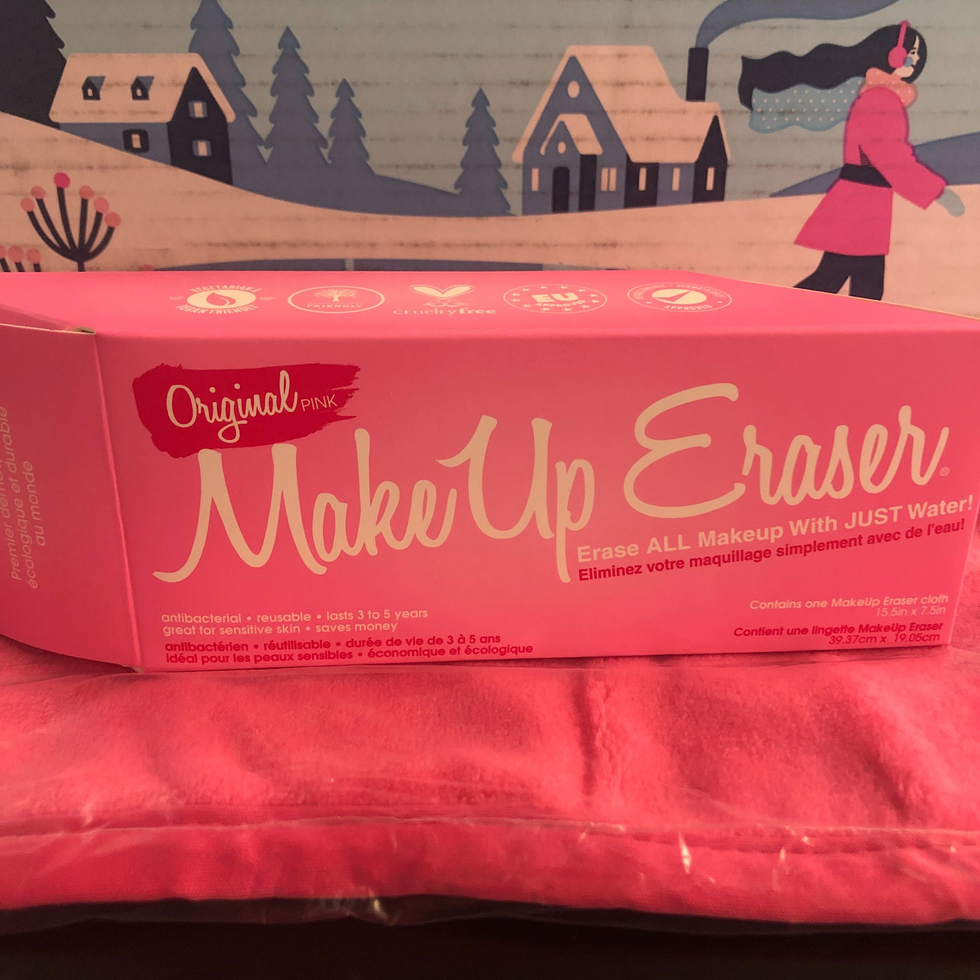 I'd seen these before on Instagram - one side of this eraser takes off all your makeup, even mascara, and the other exfoliates. I do not wash my face as often as I should, so this would be an easy way to do that without getting all my hair wet.
5. Frank Body Original Coffee Scrub (normally $16.95)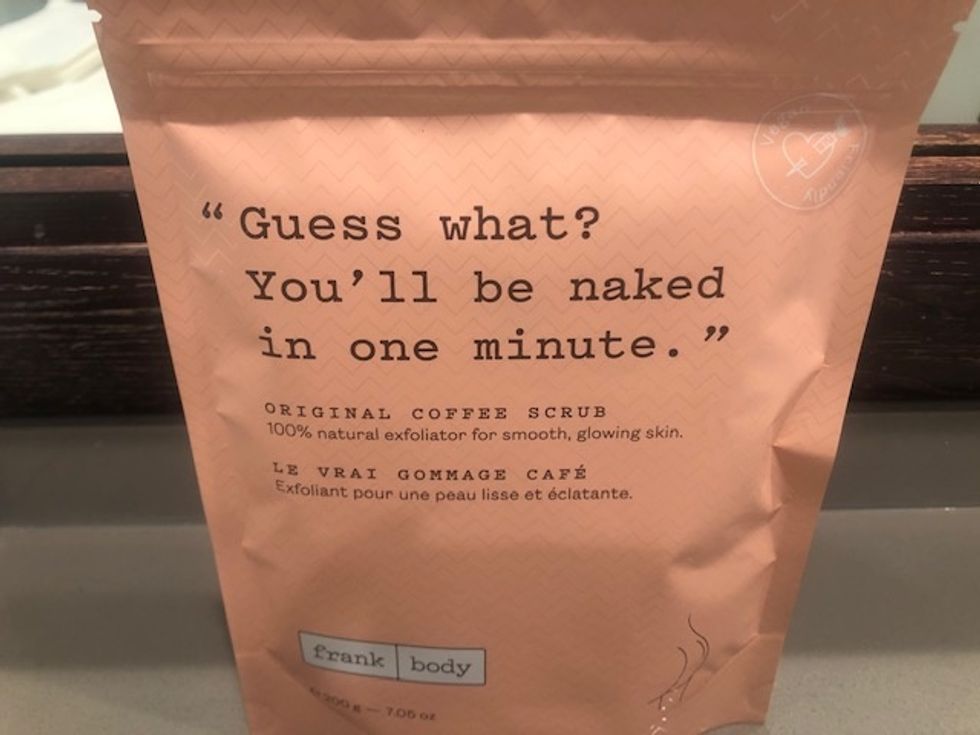 The scent brought me back to the coffee shop with Kelley; so warm and amazing-smelling. Definitely taking this into a morning shower!
6. Adore By Swarovski Organic Circle Bracelet In Rose Gold (normally $39)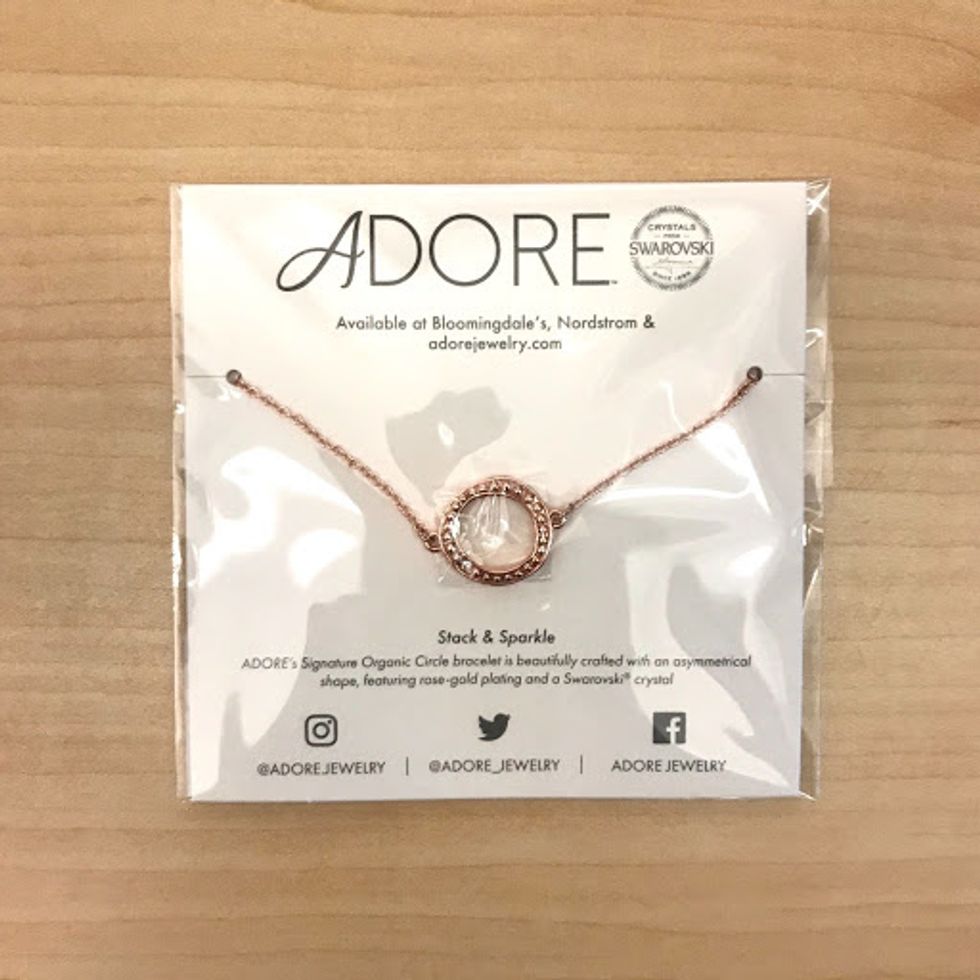 ….real Swarovski? That's….I never could afford that. And neither could M*** - he once got me a Chia Pet as a Valentine's Day present. 🙄 You know what? I deserve crystals.

P.S. - Took it out of the packaging and it's really beautiful on my wrist.
7. Vooray Sidekick Crossbody Bag (normally $17.99)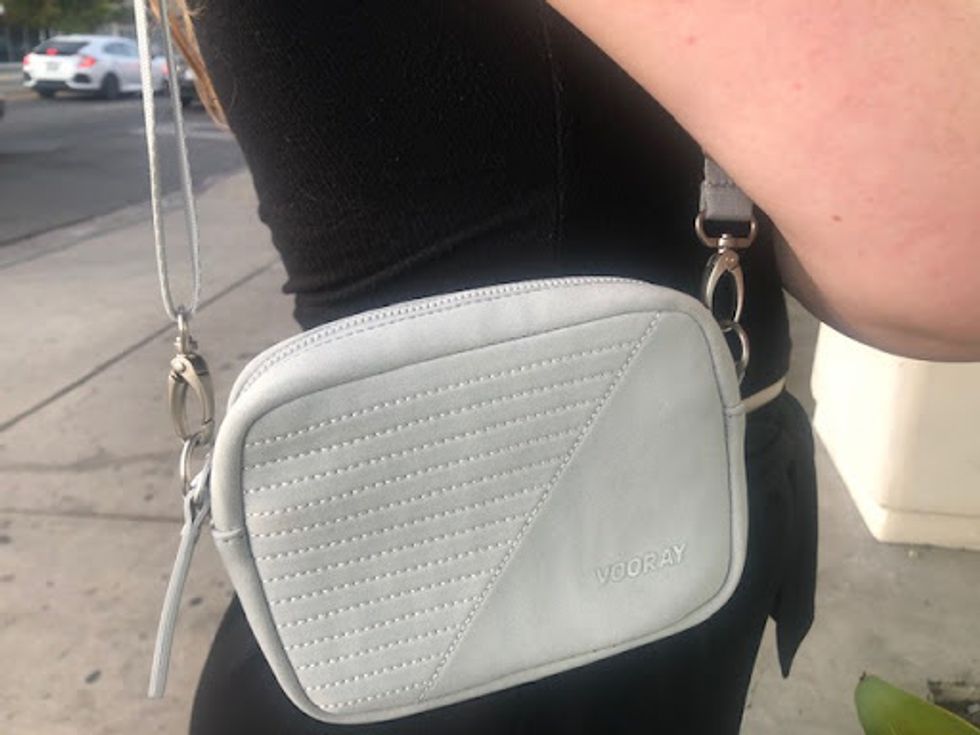 I haven't bought a new purse I liked in years! FabFitFun found me a purse!!! I'm in love with it - it's compact, versatile, weather-resistant, and made with durable neoprene. The color goes with everything and it's feminine, but still a little sporty.

8. Ban.Do Bluetooth Shower Speaker (normally $30)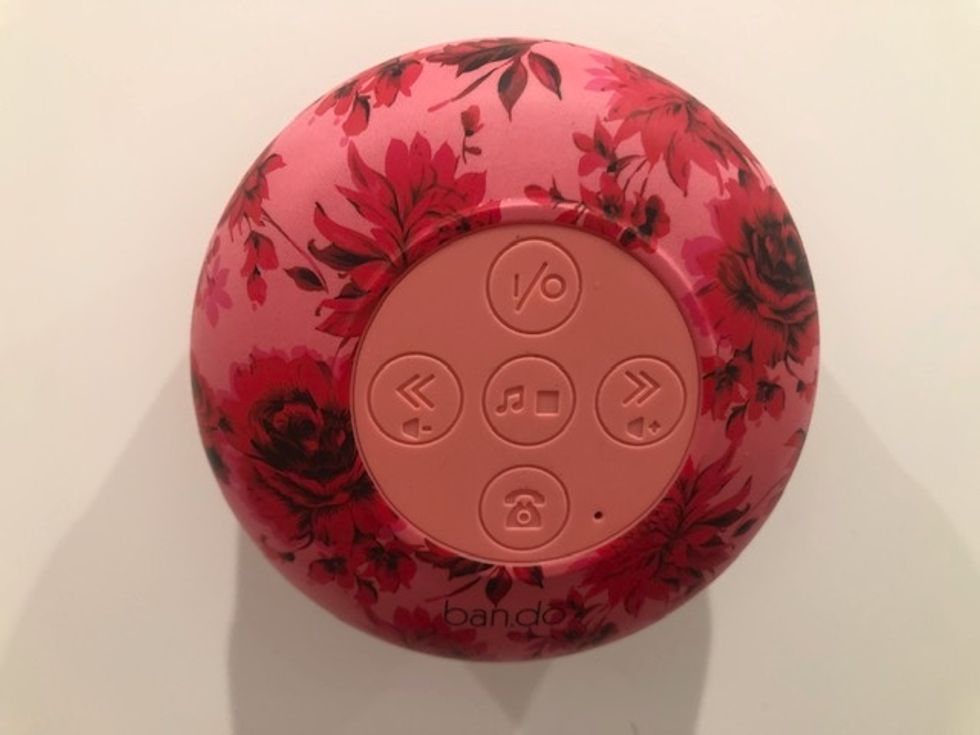 Ok, I'll never get out of the shower now. With my new shampoo, my new body scrub, and my new Ban.Do Bluetooth waterproof shower speaker (!!!) I'm holding full spa days in there. Will I cry to Adele? Scream to MCR?! Definitely both.

FabFitFun helped remind me to embrace my definition of femininity, and not just that, but I was going to be a girl who took care of herself. Me first.
Also, who needs a man when you have a S w a r o v s k i crystal bracelet? I'm ready for winter. Single, not single, whatever, I got plans with me.
Not gonna lie, this is a HUGE haul for just $49.99, and if you keep scrolling, you can get $10 off (I got you🥰). In the meantime, make sure to check out their Instagram -- you'll find me in the tagged pictures, with a huge, genuine smile on my face, and a giant pink and blue box on my lap.
Now that we've let you in on all the incredible items in this season's box, what are you waiting for? UPDATE: FabFitFun is giving our readers $10 OFF the Winter 2 box! That's $200+ of products for $39.99. New Members, Follow This Link To Snag A Box Before It's Sold Out!