Bathrooms don't have to be a smelly place of horror!
Here's how to turn your bathroom into your happy place! Personalize your space and create your very own spa with these tips.
---
Candles and Air Infusers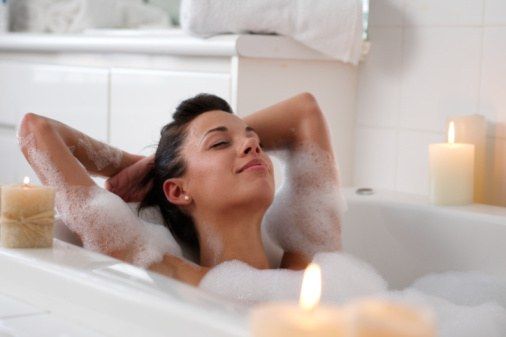 Keep everyday smells at bay by investing in scented candles or infusers. If you have a clean smell proof bathroom then add in whatever scent makes you feel most at ease. Candles are great because you can easily switch up the scent depending on your mood and when the smell is overpowering you can put it out and cover it. Infusers will give you less of a scent but it will be longer lasting. If you want to take a relaxing spa bath then enjoy the flickering light and peaceful glow. You don't even need to have scented candles to enjoy their peaceful firelight. Choose calming white or mix it up with different colors to match the room.
---
Find A Shower Curtain You Love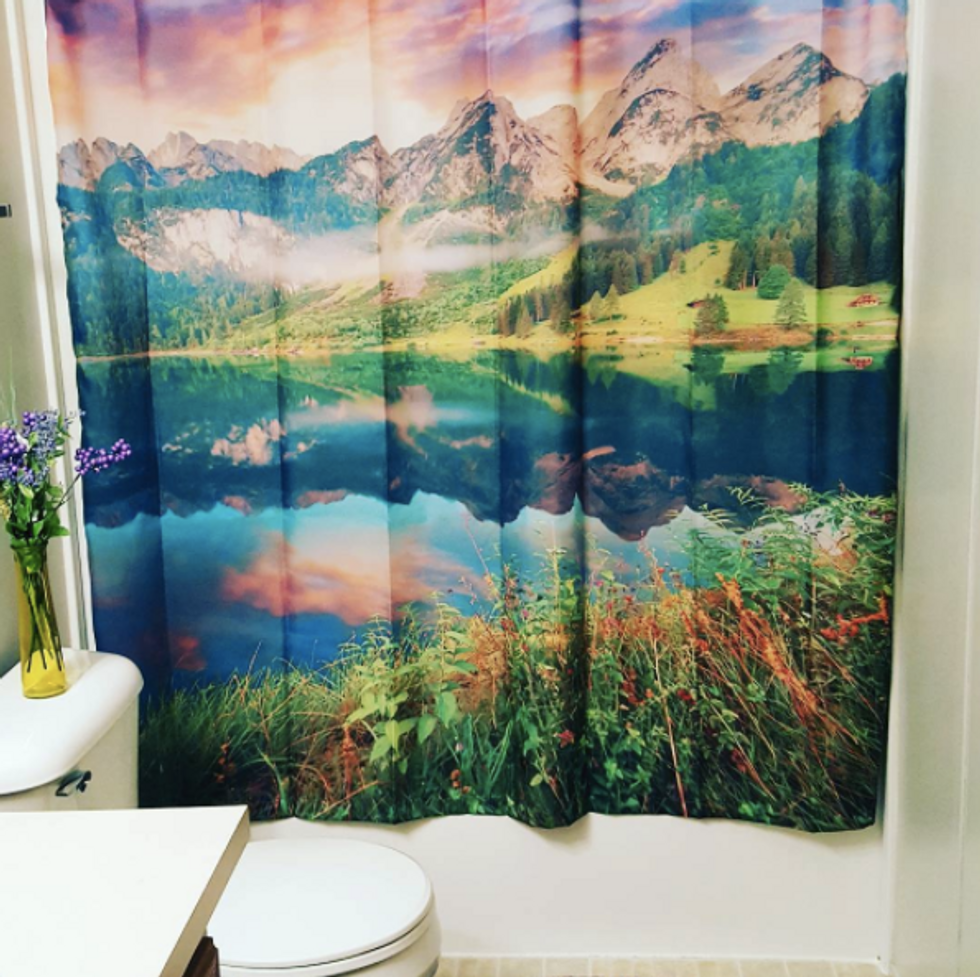 Via 406realestatesolutions
If you have the kind of shower that uses a curtain then you have an amazing opportunity to bring some personality into the bathroom. Curtains don't take up a lot of space but they have a lot of surface area to work with and getting certain kinds can completely change the room's appearance. Getting bright colors can illuminate the room, fun patterns add artistic flair, joke curtains can make you happier when you see them, add elegance with either rich colored curtains, or add two curtains on either end of the shower to make it feel extravagant and luxurious. This train of thought can be transferred to other bathroom decor as well. Get yourself some nice wall art or interesting towels and see how creative you can get.

---
Poo Pourri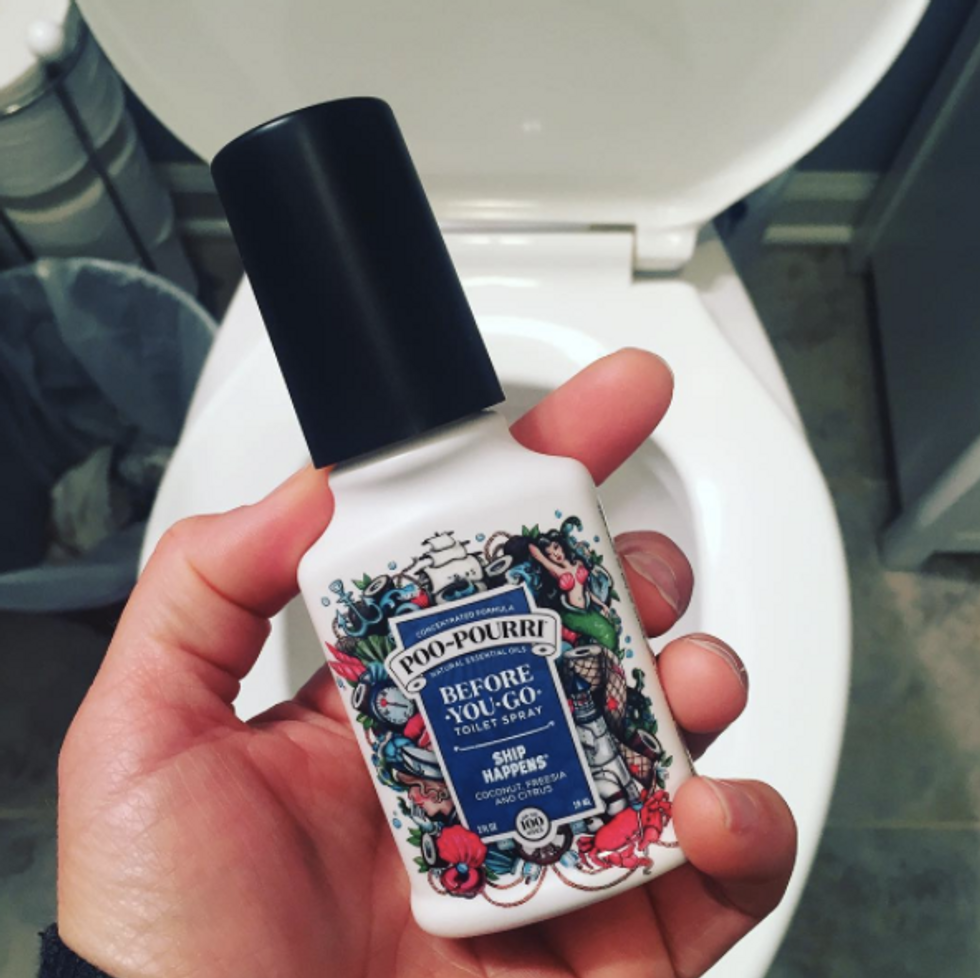 Via fitnfulfilled
Don't fill your bathroom with unhappy, yet human, smells. Block bathroom odors with Poo Pourri which uses natural oils to form a layer on top of toilet water so odors are trapped inside. This product really does work and is a lifesaver for anyone with a family or roommates who share bathrooms. Without leaving a stink behind you can leave your bathroom without shame or unhappiness. There are a ton of scents to choose from and they can be themed to the room, time of the year, or holidays. This product is also a great deodorizer for the rest of the house. Use it to help hide laundry smells or for your garbage disposal. Sky is the limit.
---
DIY Projects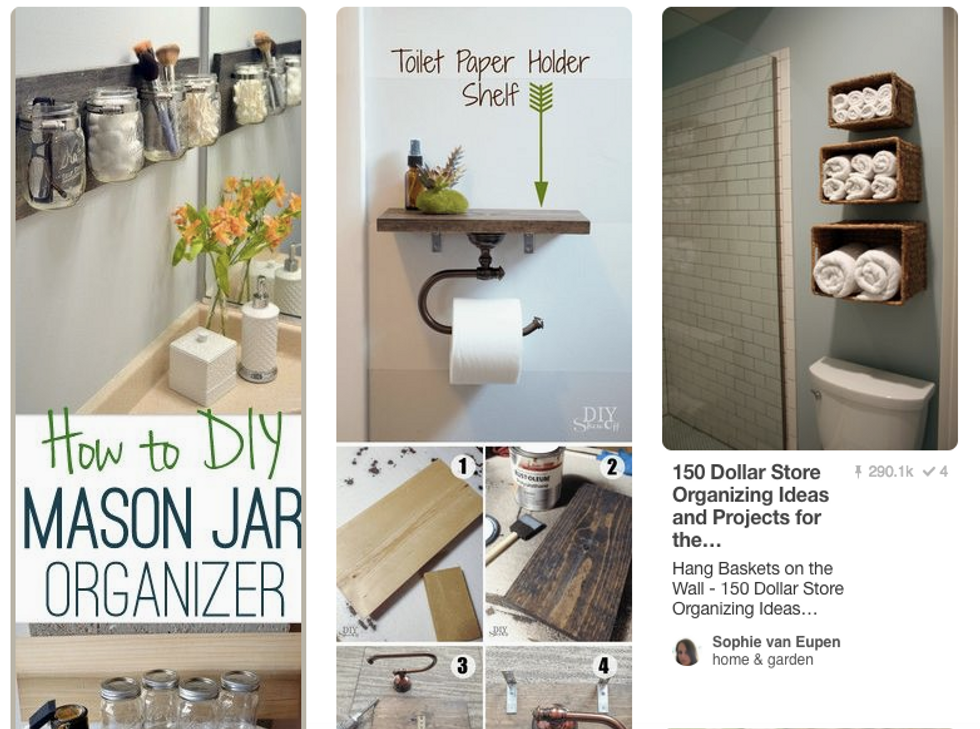 Make your bathroom your own by personalizing it with DIY projects. Pinterest has so many to choose from whether you want to organize your makeup, toothbrushes, hair styling products, or cleaning supplies. Keep everything tidy and hidden away or create a beautiful arrangement to put everything on display. You can customize anything to make your stuff accessible and arranged to your preference.
---
Add Flowers and Plants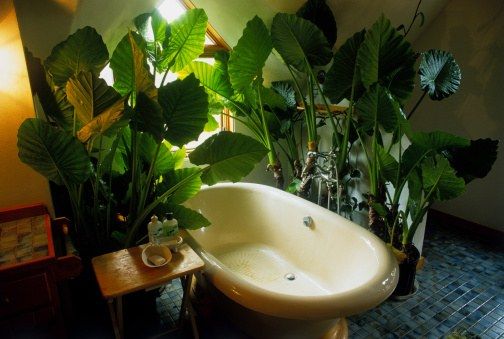 Bathrooms are great for certain moisture loving plants! Any tropical type plant will happily enjoy the run off steam that fills up your bathroom when you shower. Houseplants can thrive if there is a window in there and they can get enough sun. If you don't have any windows then consider getting a vase of cut flowers in there or even a fake plant. If you prefer real flowers then refresh your flowers when you need a pick me up, but there are plenty of great fakes that will give you all of the psychological benefits of having houseplants around you.
---
Invest in Great Bathroom Beauty Products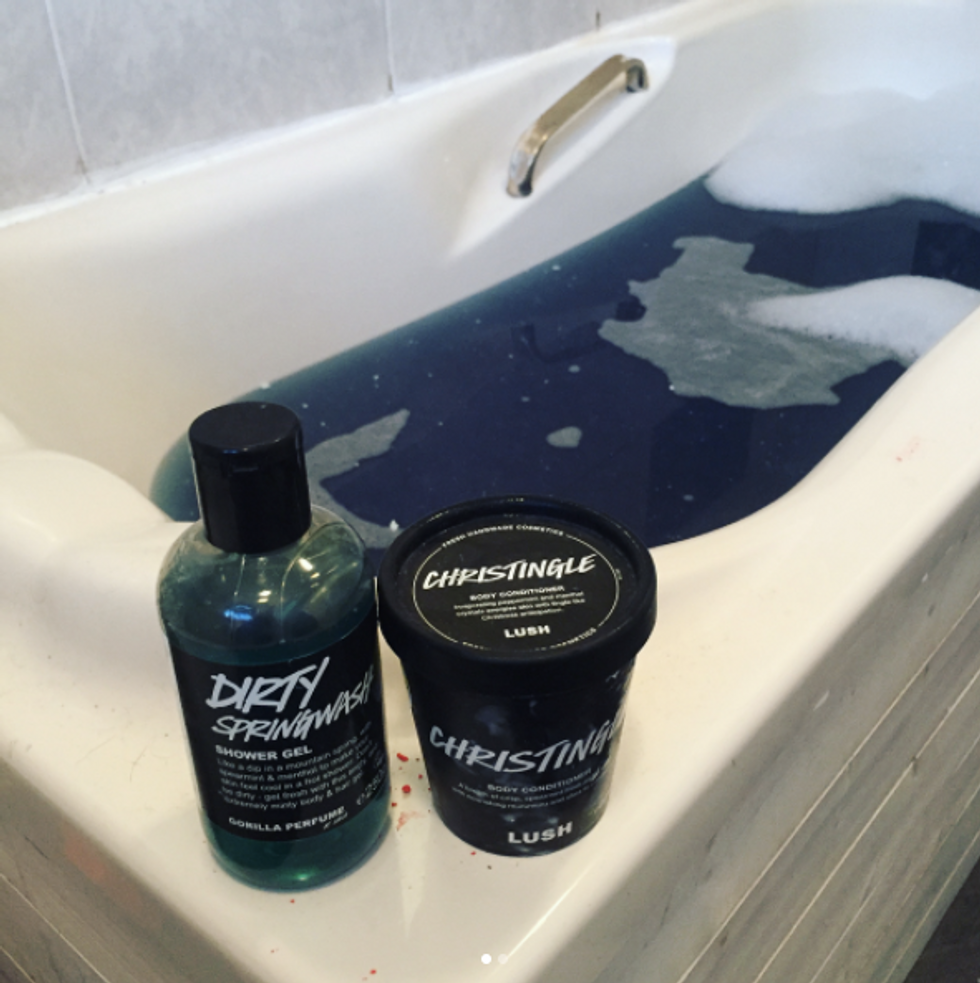 Via glitter.goth
Buy some products that make you happy! Great smelling soaps, shampoos, conditioners can fill the room with your favorite scents and make bathing time the best time. If you have a favorite store that you're loyal to then get yourself a nice selection. If you want to keep DIY-ing then consider making personalized body scrubs or beautiful bathroom bottles. Make a sea salt or sugar scrub with your favorite scents to exfoliate your whole body. If you aren't interested in making one then consider some Lush body scrubs that feature amazing scents. Add mouthwash to a beautiful glass bottle and amplify your countertop decor. There are a million Pinterest ideas out there waiting for you.
---
Never Leave Your Happy Place!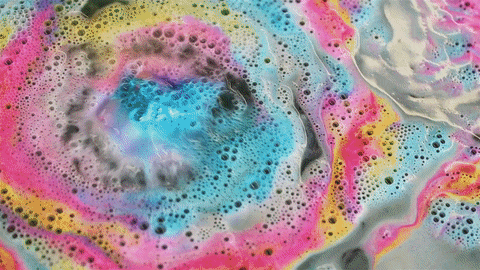 Lush Bath Bomb