Baby, it's cold outside.
While winter and the coronavirus continue to whittle away what remains of our sanity, at least that means you can spend a few more months eating chili. Chili is undisputedly one of the best winter meals, and there are always new ways to make it. Its delicious versatility gives way to endless experimentation. You wanna mix in some Carne Asada? Go right ahead. Maybe add some Pumpkin? Why not?! But can I add Mac and Cheese? Yes, you absolutely can. You can do whatever you f*cking want with it, and that's what makes chili so damn delicious. Here are a handful of the most unique chili recipes gifted to the world, so you'll never have to eat another meal again! Also, happy National Chili Day.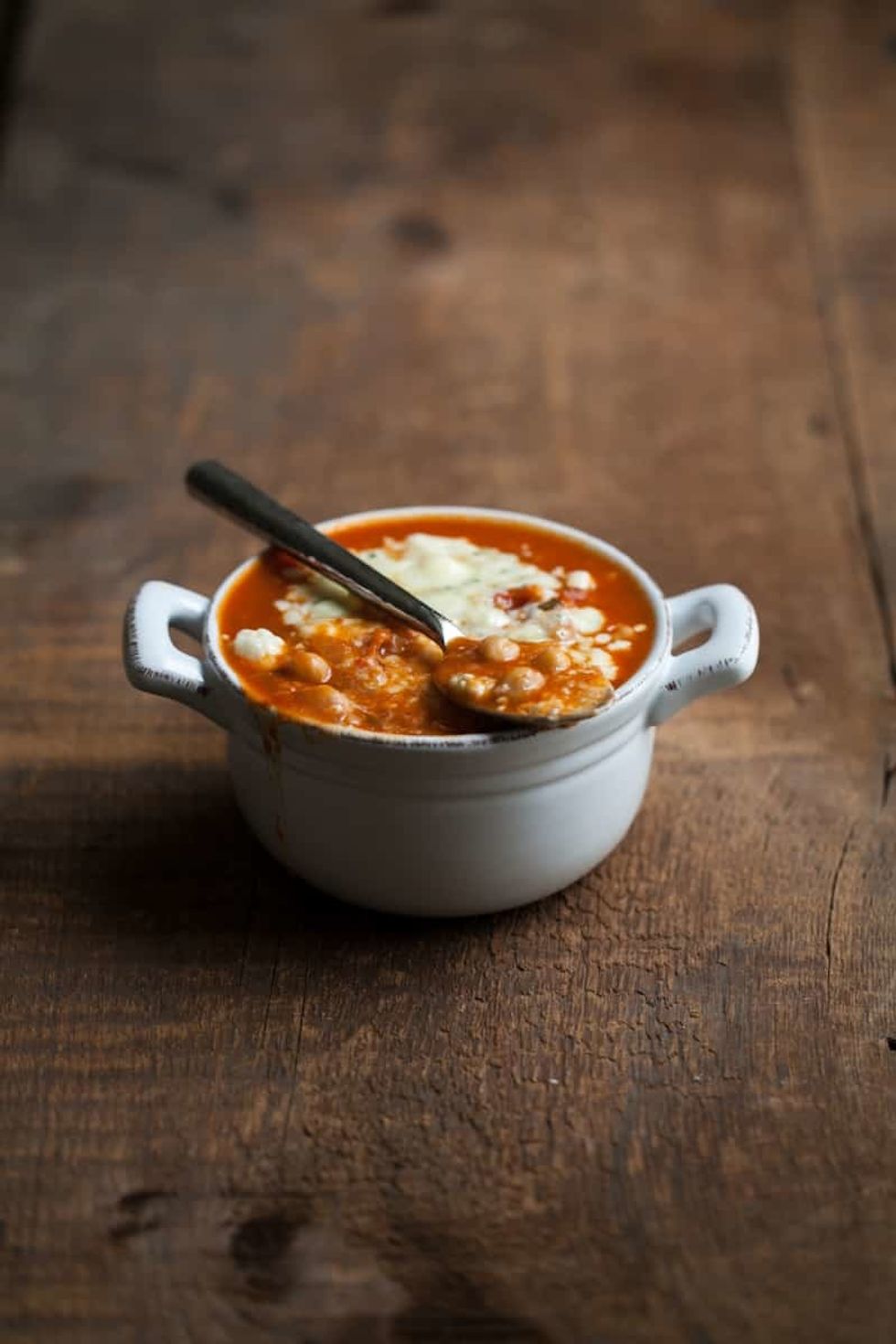 You hosting guests on game day? Well, instead of just Buffalo Dip, why not make some Buffalo Chili? With chickpeas, Frank's red hot, smoked paprika, bulgur and blue cheese, this recipe is insanely creamy and perfect for dip, or just on its own.
Pumpkin and Turkey Chili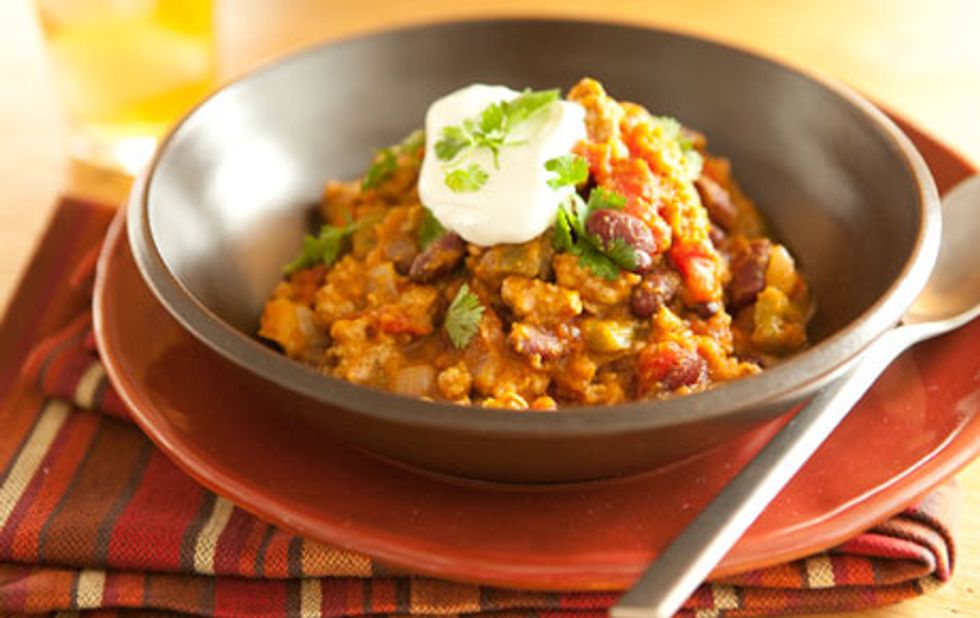 Chili can be an incredibly heavy meal when beef gets involved. There are a myriad of ways to still get that hearty richness without all that red meat tearing up your insides. For this recipe, simply replace beef with a pound of turkey and 15-ounce can of pumpkin puree. The result is a chili that's just as rich but won't leave you (too) bloated after. Don't forget the chili powder.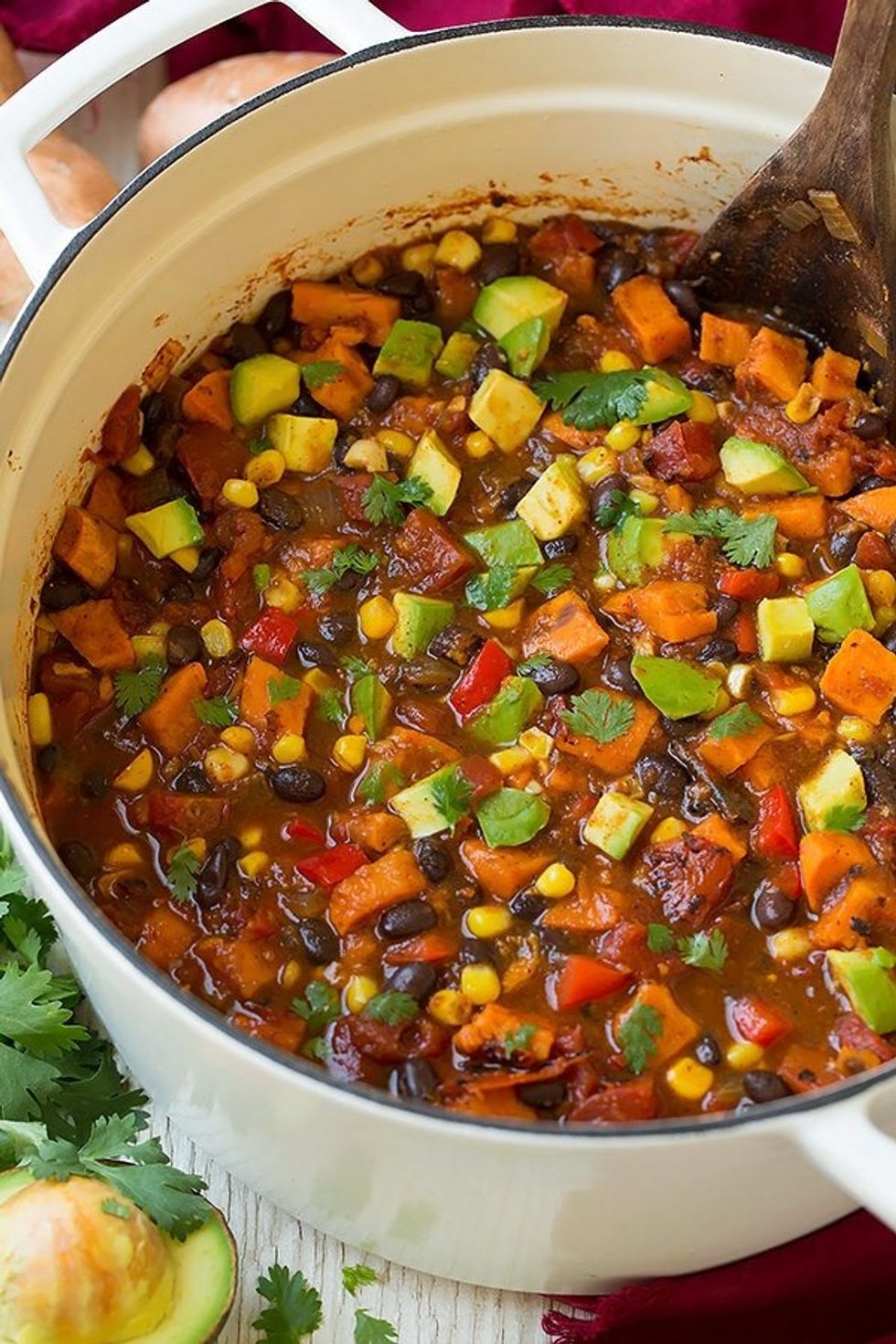 For those looking for a smokier experience, this Black Bean and Sweet Potato chili recipe features quinoa, cumin, and of course a heap of sweet potatoes. Throw in some avocado, cilantro and lime juice for a little sweetness and health boost, and it's a guilt-free chili dish for the whole family.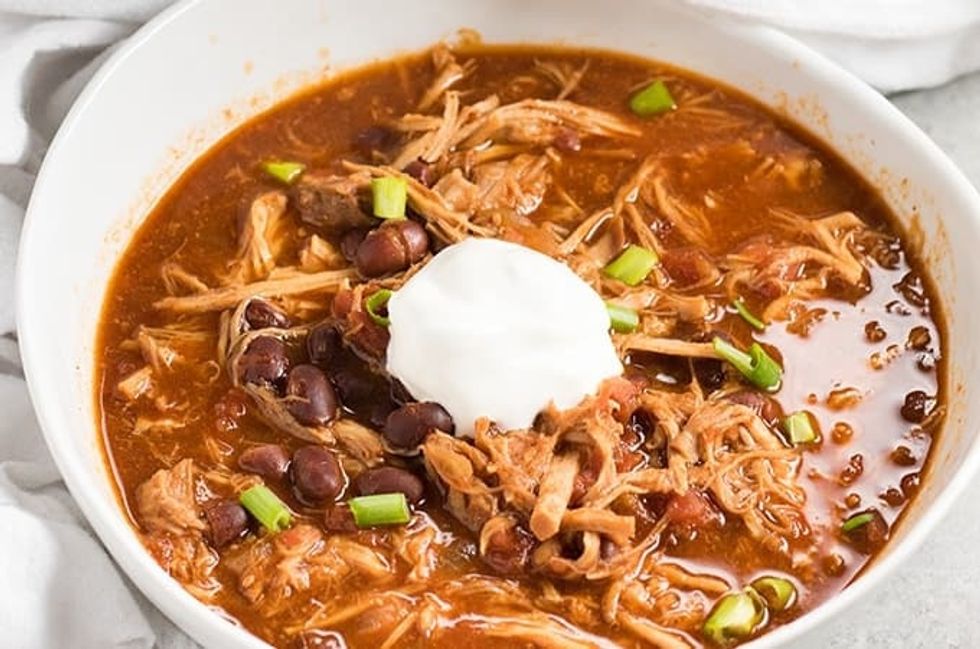 This chili is not for the faint of heart. This rich slow-cooker delicacy is sure to shock and awe. Take a pound of pulled pork and let it simmer and tenderize in a slow cooker, then for the sauce add some brown sugar, jalapenos, cumin and unsweetened cocoa powder, and then use that sauce to bake the cornbread dumplings.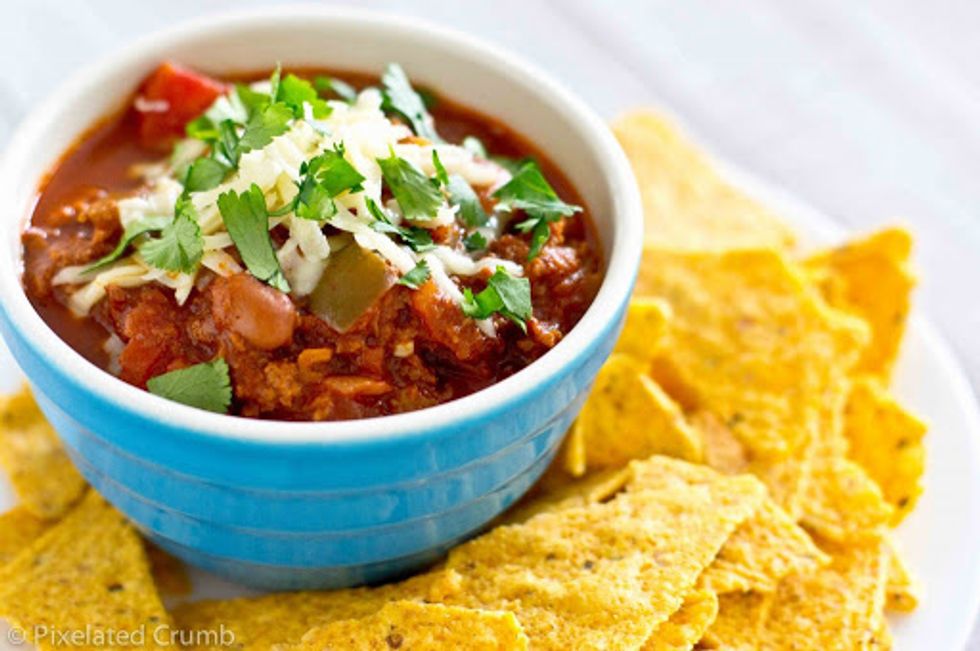 For those looking to get a little bold, this unconventional chili recipe is all about the measurements. Made with several types of chili powder, honey, cilantro, chipotle and tequila, this recipe is best when eaten with a margarita or tortilla chips. "Nothing beats a little tequila at lunchtime!" writes the recipe creator.