Make 2018 your year for health and fitness. The best way to get on the path towards your goals? Cleanses! Here are 7 different types of cleanses that will get the job done, helping you look and feel better than ever.
Good Cleansing 3-Day Beginner Cleanse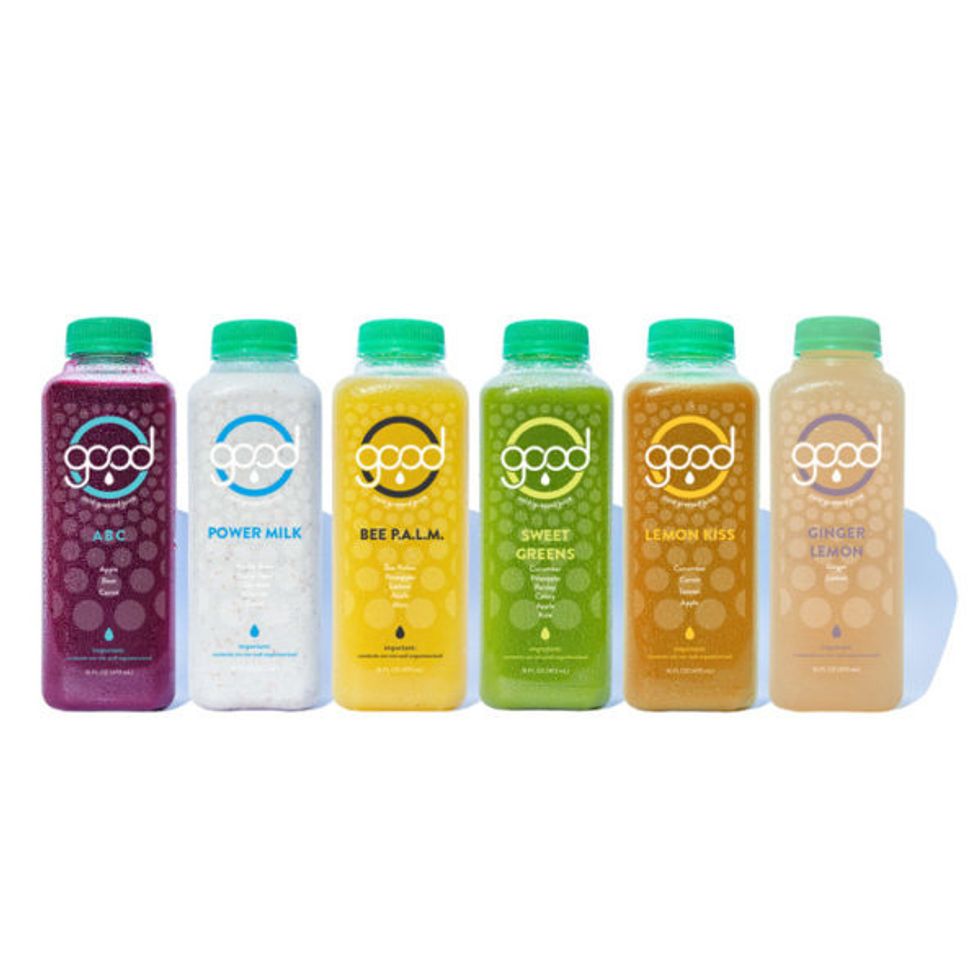 Via goodcleansing.com
January is the month for a fresh start, and a juice cleanse is just the way to get your body back from all that excessive holiday eating and drinking. Resolutions can be hard to keep, but you can commit to just 3 days, can't ya? With Good Cleansing's 3-Day Beginner Cleanse, you'll drink six 16 oz. delicious, organic, raw juices per day to rid your body of toxins that have built up in 2017. With flavors like Lemon Kiss, Sweet Greens, and Power Almond Milk, you won't miss fantastic flavor as you get fit. If you can master the 3-day, there are 5- and 7-day cleanses for beginners too, as well as intermediate, advanced and a super detox cleanse.
Cost: $99 plus free shipping
21 Pounds in 21 Days – The Martha's Vineyard Diet Detox by Roni DeLuz, RN, ND with James Hester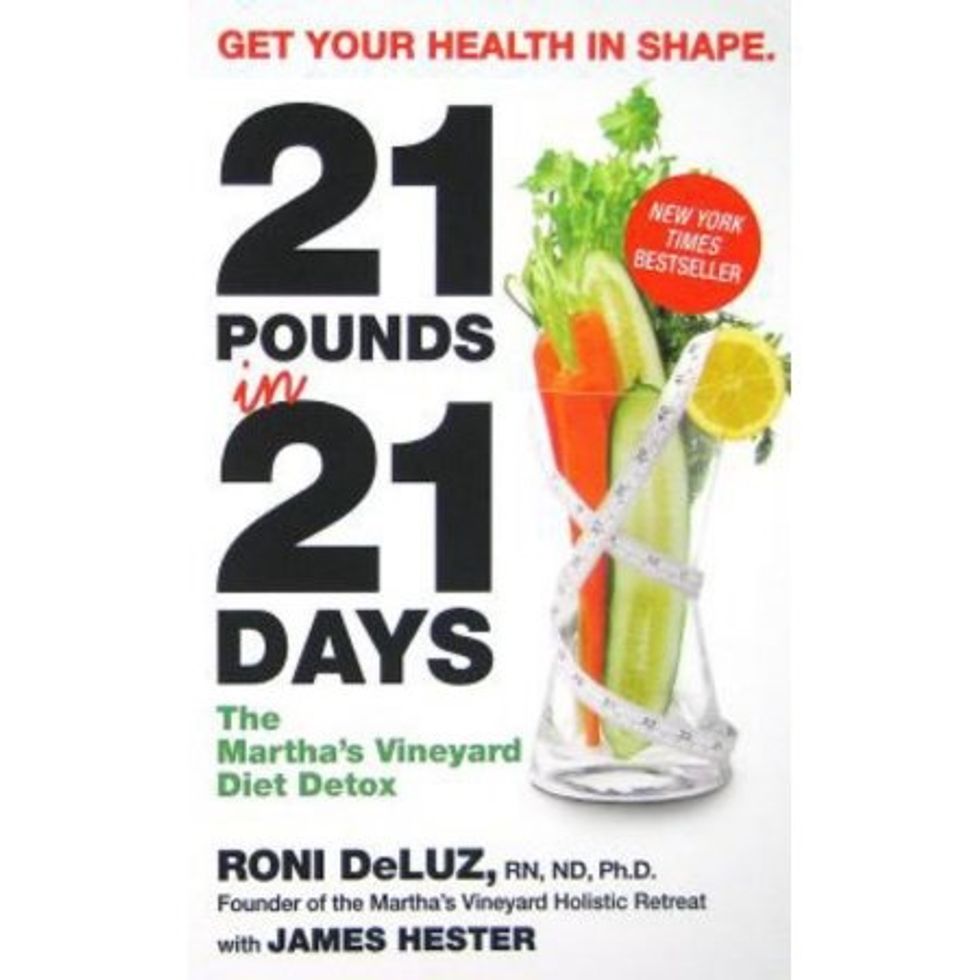 Via walmart.com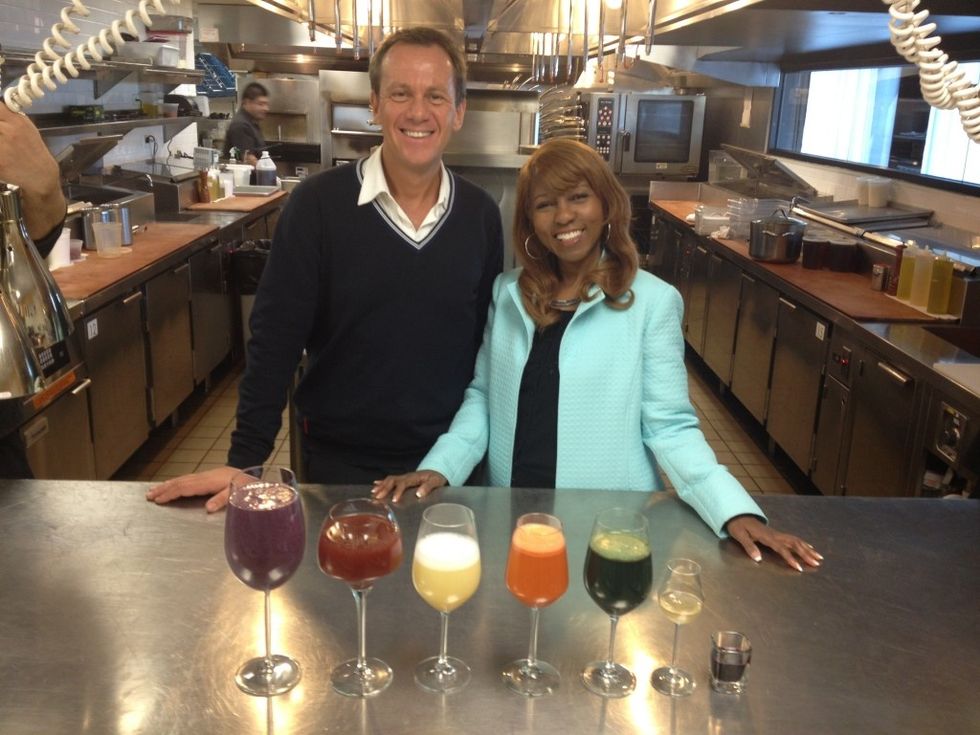 Via mvdietdetox.com
Make this month one that marks a major change in the way you take care of your body from this point forward by reading 21 Pounds in 21 Days – The Martha's Vineyard Diet Detox. The 21-day program claims to rid the body of toxins and increases overall energy and health. With the book's smart and simple strategies, you will learn a new way to eat nutritiously, and weight loss is part of the promise. Along with the book, you can purchase a 21 Day Detox Kit and 9 Day Maintenance Package which includes protein powder, Essential Greens drink, inner-cleansing formula, and antioxidants. The kit combined with the useful information in the book provide for a well-rounded approach to cleansing and a healthier lifestyle.
Cost: Book - $4.99; 21 Day Detox Kit - $199 + S/H
GNC Total Lean 2-Day Juice Cleanse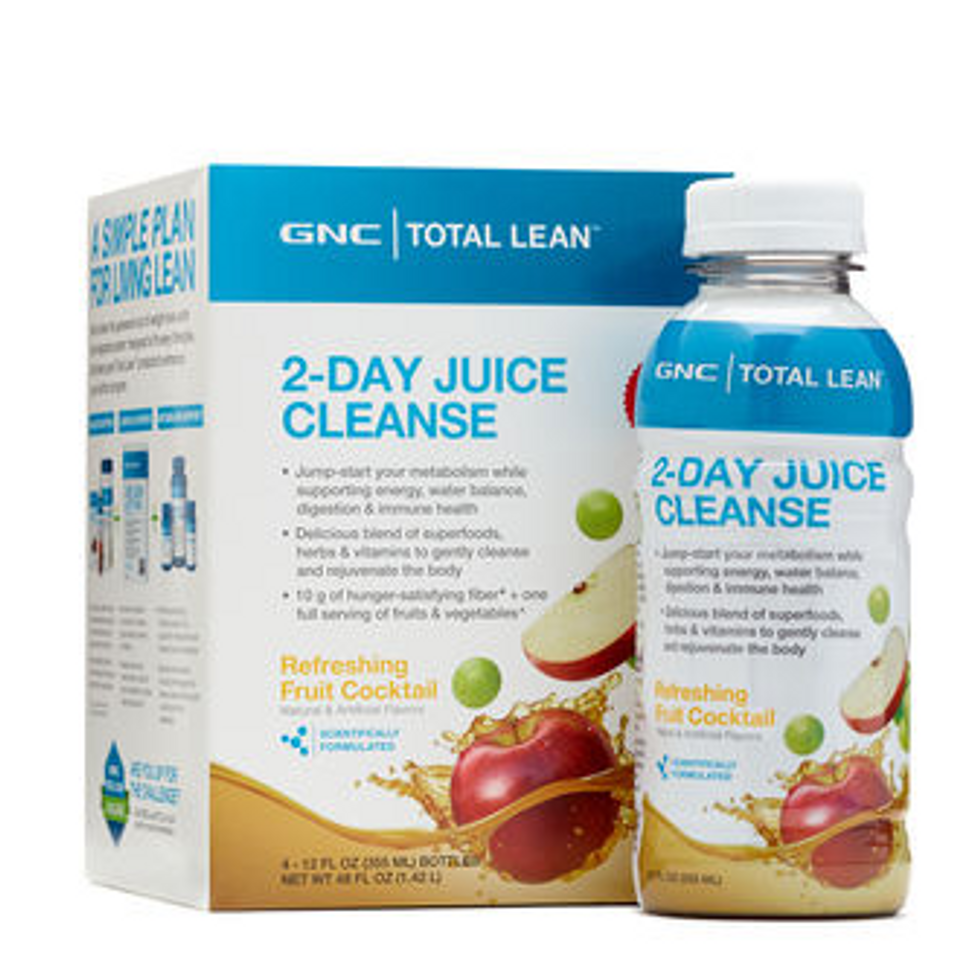 2 days to jump-start your metabolism is a step in the right direction, and with GNC Total Lean 2-Day Juice Cleanse – Refreshing Fruit Cocktail, you will rejuvenate your body and detoxify in the process. Taken 30 minutes before meals twice per day, you can still eat healthfully, yet reap the benefits of this juice cleanse which is chock-full of fiber, superfoods, juices, herbs, and vitamins to aid in immune health, digestion, water balance, and overall energy. A recommended food plan comes with the 12-oz. juice bottles which are just 50 calories each. Order online and choose a one-time delivery or plan for cleanses in the time increments of your choice.
Cost: $32.99
Renew Life 3-Day Cleanse – Total Body Reset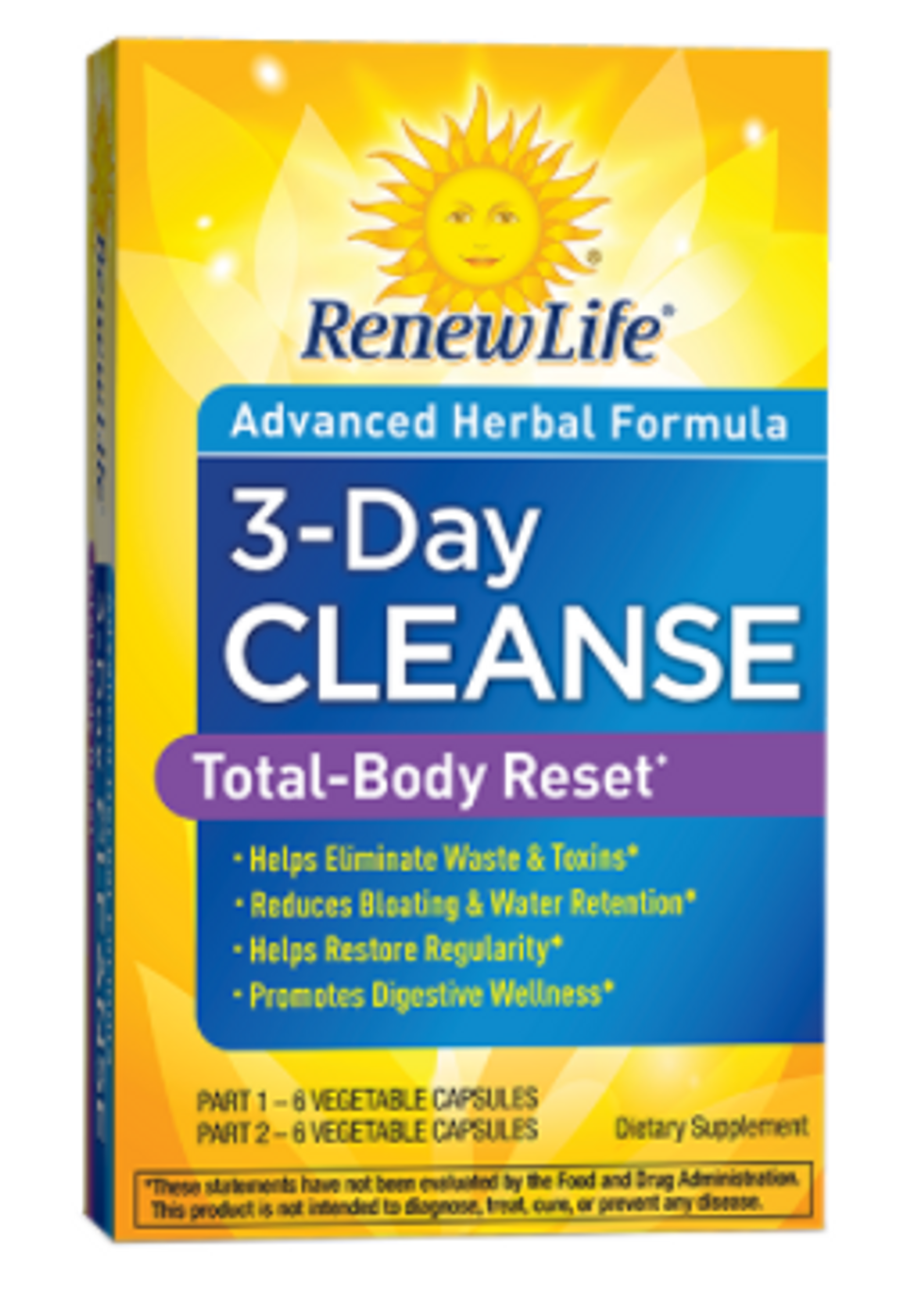 If juicing isn't your thing, go for capsules and catapult your body into detox mode for the New Year. Try Renew Life 3-Day Cleanse – Total Body Reset and your metabolism will get a much-needed boost along with post-holiday de-bloating. The advanced herbal formula helps to eliminate waste and restores regularity to the digestive system. No gluten, soy, or dairy, only natural ingredients like rhubarb root, cape aloe leaf, and slippery elm bark in the vegetable-based capsules. The 3-day, 2-part program is simple and effective, making a 2018 cleanse a breeze.
Cost: $7.99
Windmill Health Products Dirtycleanse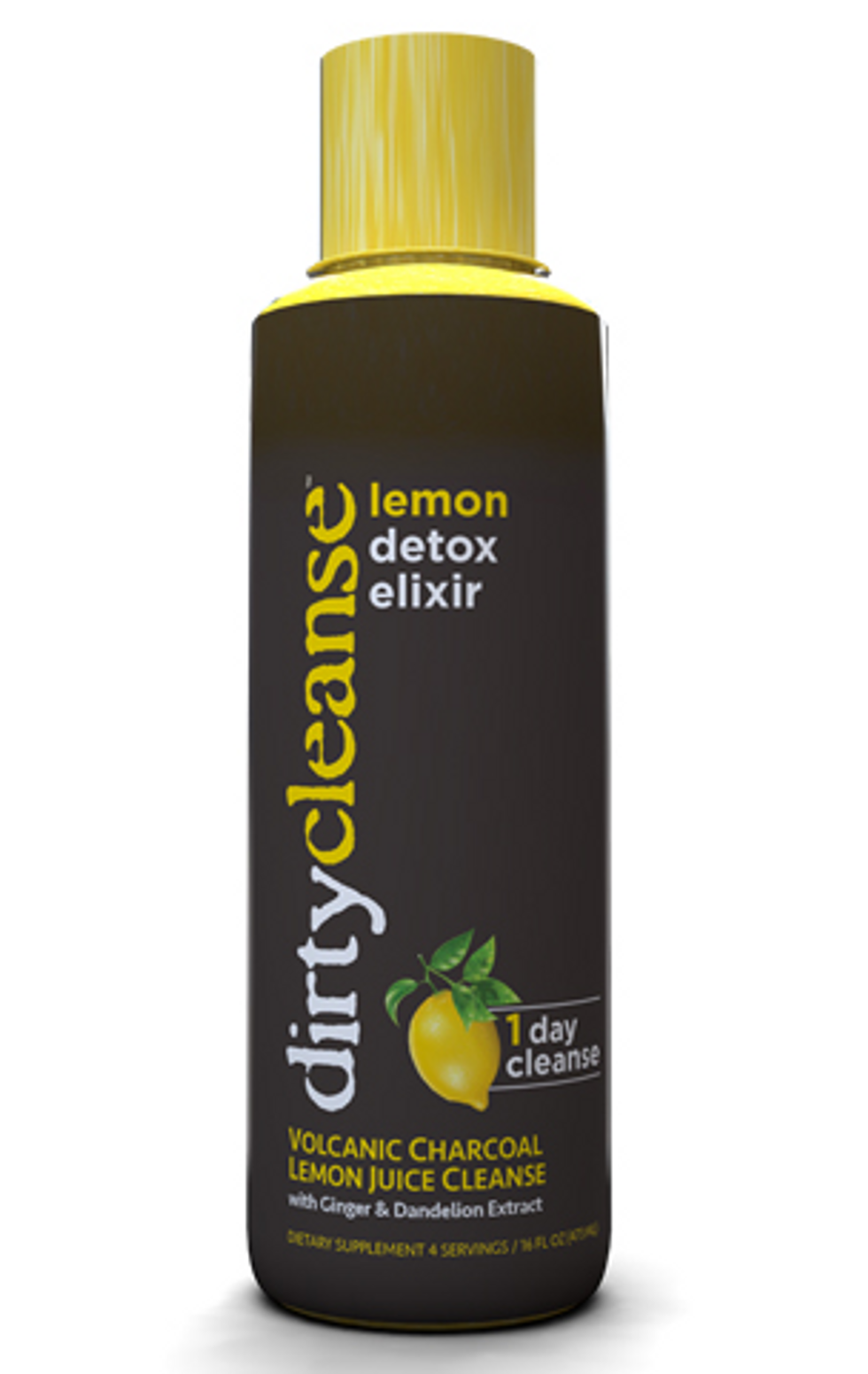 Volcanic charcoal and lemon juice are the force behind Windmill Health Products' Dirtycleanse detox elixir. Enhanced with herbal extracts, organic ginger, and dandelion root, this toxin eliminator cleans the organs and digestive tract while balancing excess fluids and fats. Dirtycleanse is a supplement, so you'll be eating regularly, although the company recommends limiting animal proteins, fats, sugars, and processed foods. Just one day is all you need – 4 oz. 4 times during the day. It's so easy, since Dirtycleanse does all the dirty work for you!
Cost: Approx. $10 for a 16-oz. bottle
Magnum Detox Instant Flush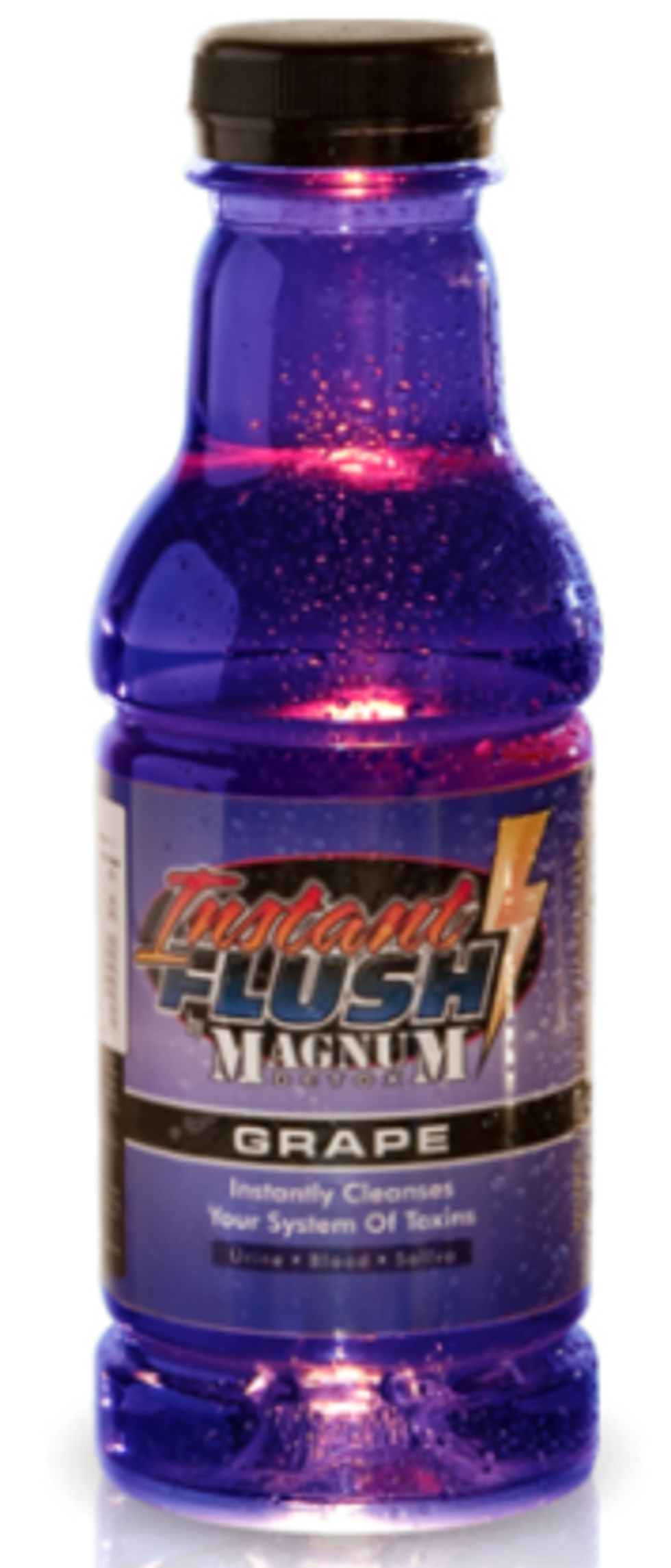 One bottle is all you need for a major flush, effectively cleansing the blood, urine, and saliva. Intense and instant, Magnum Detox Instant Flush removes toxins from the digestive and circulatory systems, boosts metabolism, and fills the body with vitamins. Ingredients including vegetable glycerin, psyllium husk, and creatine go to work for cleansing that is kicked into overdrive. The thick, grape-flavored 16 oz. drink is a one-time, one-sitting solution for a January cleanse that will start the year off toxin-free.
Cost: $44.95
FitTea 14 Day Detox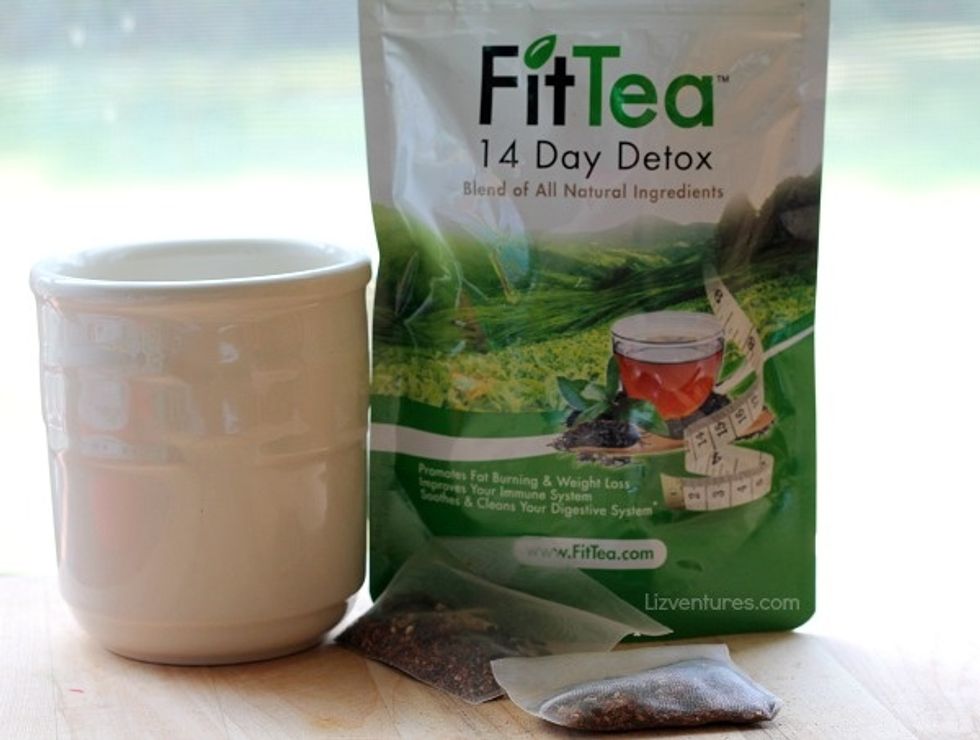 Via eatmovemake.com
Tea time has never been so cleansing! With FitTea 14 Day Detox, you will see a notable boost in energy, weight loss, and an improvement to your immune system. Made of all-natural ingredients, FitTea cleans the digestive system and helps burn stubborn fat. The detoxifying (and delicious) tea blend is packaged in individual tea bags filled with organic green tea, Oolong Wu Yi, and Garcinia Cambogia extract. Sip and see results in 14 days!
Cost: $25
Ready to cleanse? There's no better time than now, so pick your favorite and commence your cleanse!