We've all been there.
You stayed up too late, went through the week from hell surviving on takeout and vending machine food, or are feeling that night out with the girls, where you realized your body can no longer metabolize booze like it did when you were 22. You feel lethargic, dragged out, and bloated. Sound familiar? Sometimes our bodies just need a bit of detox, and when that mud wrap for drawing out toxins takes more time/energy/resources than you currently have on hand, detox teas and drinks are the perfect mini-refreshers to improve your focus and lighten your step. Here are some of the most popular detox drink choices.
Natural Detox Beverages You Can Make Yourself
Why spend money on pre-made detox drinks or powders, when you may already have the ingredients you need in your fridge? Try an icy cold Lemon, Cucumber, and Mint drink for a super easy and refreshing natural detox remedy. The lemon's ascorbic acid lends itself well to cleansing your system, the mint helps you digest your food and adds a subtle sweetness, and the cucumber has inherent anti-inflammatory properties. If your stomach is troubling you, add a bit of ginger to help soothe it, and augment your drink with additional anti-inflammatory benefits.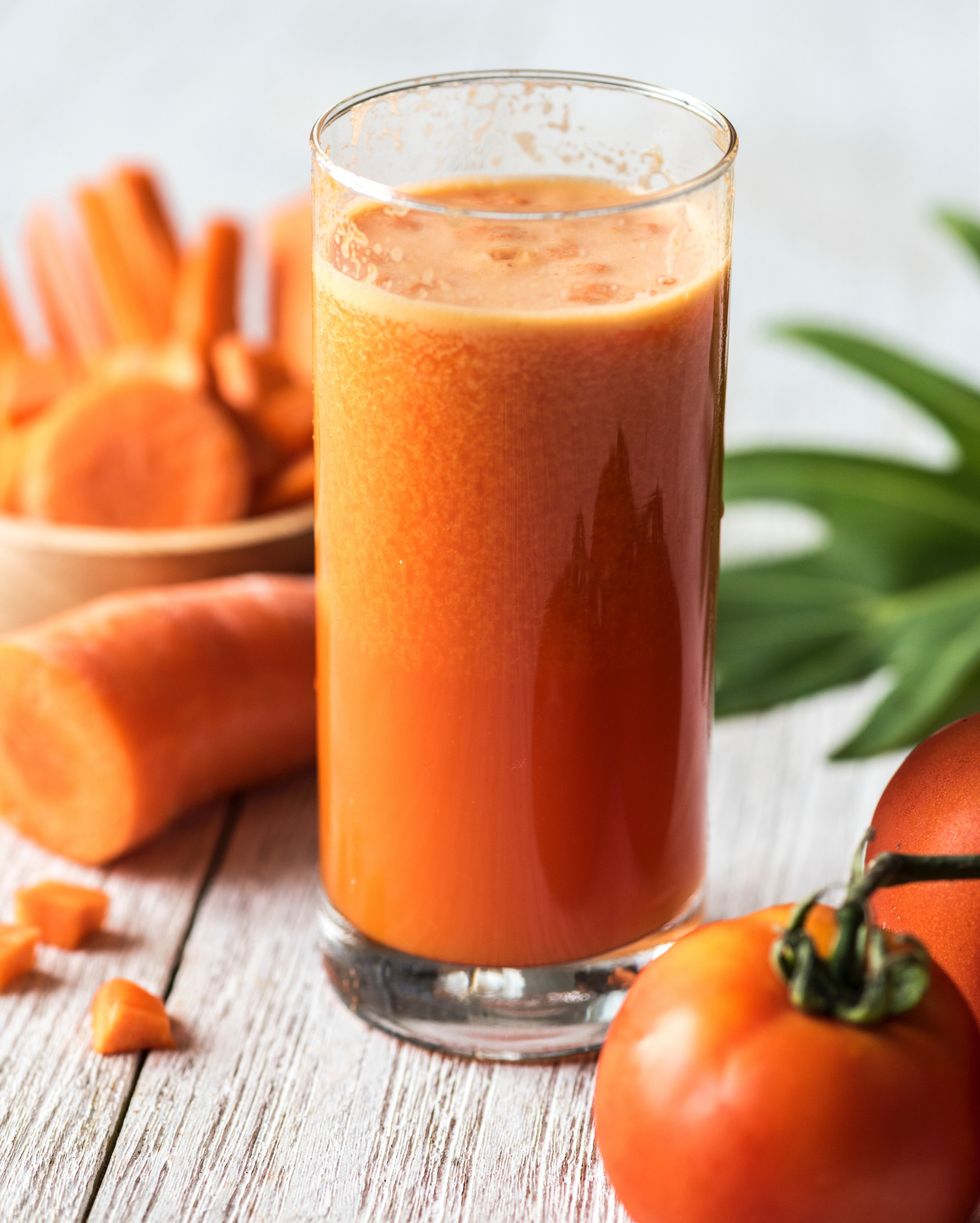 Overflowing with antioxidants
An Orange-Carrot Ginger smoothie is another excellent remedy for internal cleansing. Combine the powerhouse of ginger with the carrots' beta-carotene and citrus antioxidants, and you'll find yourself packing quite a detoxing punch. Just pop an orange, a handful of carrots, and half an inch of grated ginger into your blender, and enjoy.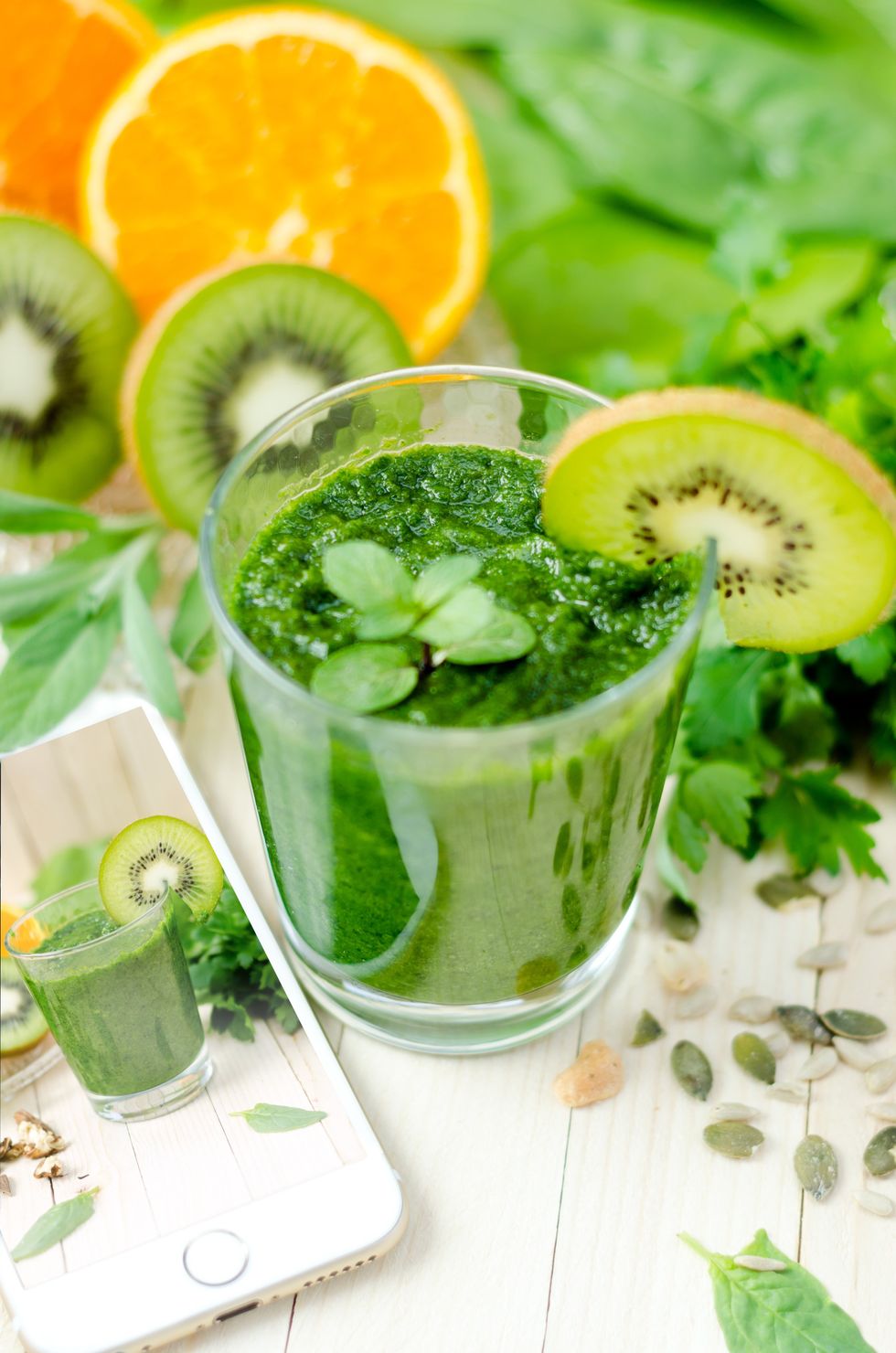 Ready for swigging
A lean, green drink created by clinical nutritionist Natalia Rose is a great way to get started on your five-a-day veggies and detox your body. She combines carrots, kale, spinach, beets, turnip, celery, cabbage, parsley, onion, and garlic in this potent pick-me-up.
If you're looking to shed a few pounds as well as detox, try this Apple and Vinegar concoction to turbocharge your fat-blasting activities. It doesn't hurt that it's incredibly easy to prepare: just slice up a green apple and add a bit of apple cider vinegar, a touch of cinnamon, and some honey (for sweetness) to a liter of water, then store overnight in the fridge. Voila! The next morning you'll have a great drink to chug before your morning workout. (Sorry – you actually need to combine this one with activity to reap the benefits of its fat-blasting powers.)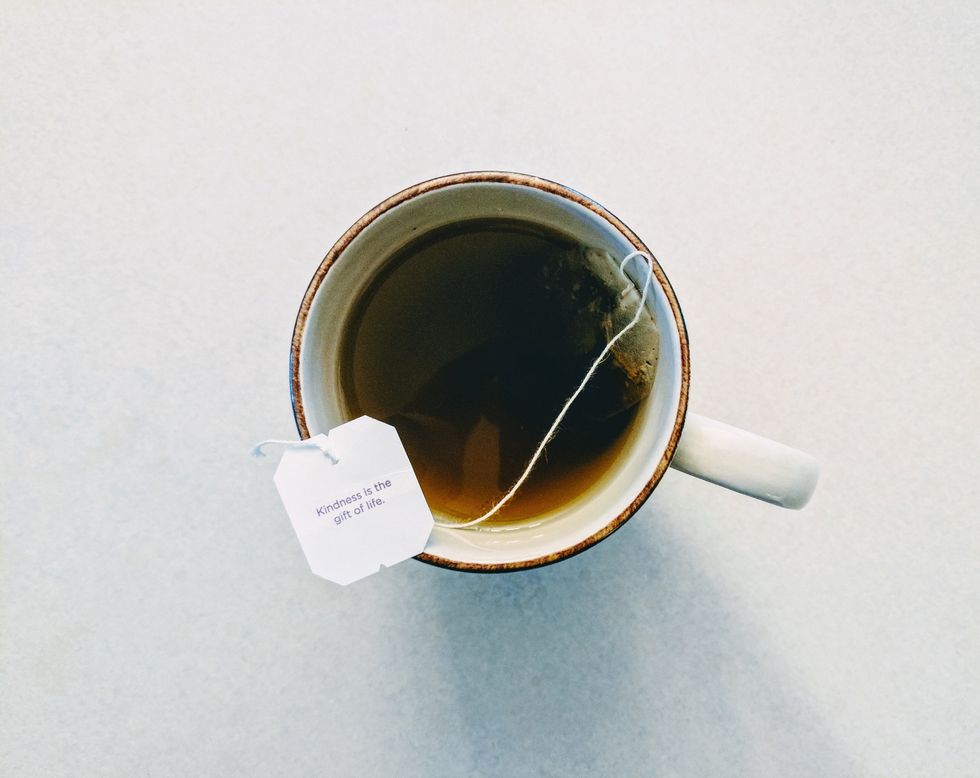 Boost your liver with every cup
A Cuppa for Your Health
Dandelion tea, long appreciated in the world of holistic and folk medicine, should be your first go-to for a natural bloat-buster. It acts as a diuretic and promotes urine output, ramping up your body's natural process for flushing out toxins. Not only that, but polysaccharides found in dandelion root may improve liver function. Other teas that may help with liver function are milk thistle, lemongrass, turmeric, and ginger. Since the liver is your body's filter, preventing toxins from running rampant in your bloodstream, anything you can do to boost this remarkable organ is a benefit to your short and long-term health.
Matcha (think turbocharged green tea) is another popular remedy for detoxing. It's wealth of chlorophyll (the element that gives plants their green color) helps remove heavy metal and chemicals from your body, and because matcha is shade-grown, its chlorophyll is not naturally depleted by sunlight. With ten-times the nutritional content of green tea and a wealth of antioxidants, matcha could end up being your new hair-o-the-dog.
Celeb-Worthy Pre-made Cleanses
Celebrities are always extolling the virtues of juice cleanses. Gwyneth Paltrow claims to love the Izo Cleanse juice drinks, which feature rare ingredients like reishi mushroom and fermented chlorella. If you're not in LA, you can try their supplements for an easy way to detox, even if water is all you have available.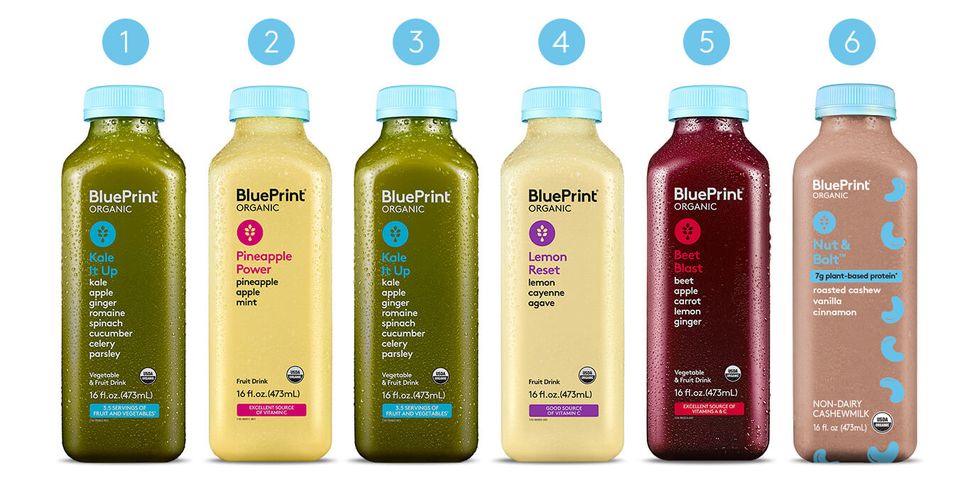 A blueprint for refreshment
Blueprint (adored by the likes of Blake Lively and Nikki Reed) offers an appealing variety of diverse options like the Keep It 100 (a low sugar cleanse that limits total sugars to under 100 grams per day), B. Promiscuous (for those who get bored of drinking the same thing every day), and Balancing Act (for experienced cleansers only!).
Salma Hayek is a fan of Cooler Cleanse, which hawks one, three, and five-day juice cleanses to help flush your system and get you back on track to feeling 100%–no matter what you've been up to. Their juices are hydraulic pressed to retain more vitamins and minerals than traditional juicing methods, and are not pasteurized or heat-treated, which keeps the living enzymes naturally present in produce alive and kicking. The proprietary recipe contains a blend of nuts, coconut water, and cold-pressed raw fruits and vegetables. Hey, if it keeps Salma Hayek looking amazing at 52, maybe it really does live up to it's claims.
Juice You Up
Magic Mix (not to be confused withMagic Mike, unfortunately) has an appealing variety of juices to supercharge your immune system and cleanse your system. If you sign up for their juice subscription you'll enjoy flavorful concoctions like their Green Eyed Candy (a virtuous mix of apple, pineapple, kale, spinach, lemon, and ginger) or the Detox Painkiller (featuring blue-green algae for a superlative boost).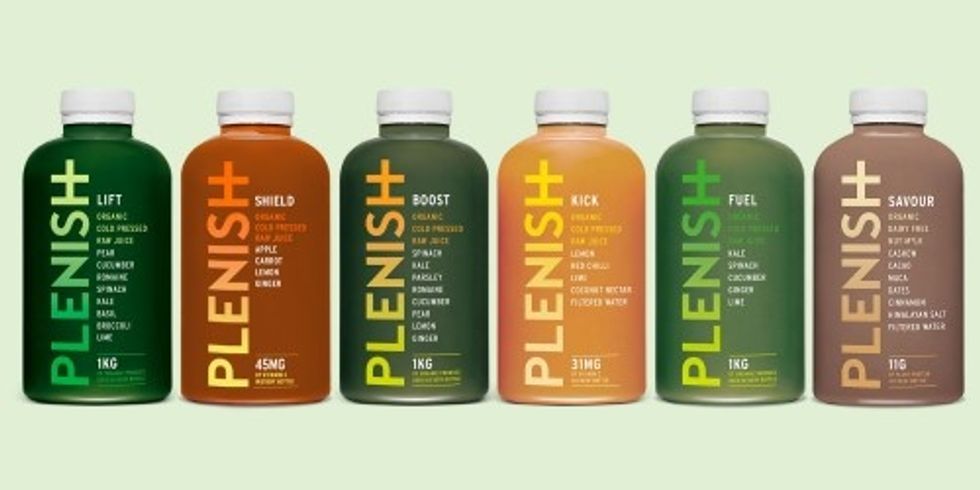 Replenish with Plenish
If you live across the pond in the U.K., Plenish offers a robust line featuring different cleansing levels, ranging from gentle (had too much to drink last night) to intense (had too much to drink last month and need to lose that beer weight). They even offer a wedding glow package that promises a radiant, lit-from-within glow that will render makeup (almost) unnecessary. Take a swig of their Pump drink; boasting 1kg of organic, cold-pressed beetroot, carrot, cherry, and lime, or indulge in the vaguely spicy Kick; a lemon-lime coconut drink infused with chili.
While it must be said that water is the ultimate detox agent, adding additional elements can aid your body in other ways. Plus, it's a lot more fun to guzzle a cucumber and mint spiked drink or veggie packed blended juice than just plain old H2O!