For most adults, embracing Halloween means getting drunk and behaving irresponsibly without having to take any responsibility afterwards—after all, you were not yourself but a sexy cat who didn't know better.

Whether you're donning one of the "sexiest Halloween costumes of 2019" or prefer the punny type of costume (you've seen Amazon Optimus Prime, right?), you should be drinking. Halloween is the perfect time of year to play with dry ice, food coloring, and Harry Potter-esque cauldrons. For the perfect excuse to play with liquor, try out one of these spicy, spooky, and smokey Halloween cocktails.
Dry Ice and Bourbon Cocktail
INGREDIENTS:
1 ounce bourbon
½ ounce lime juice
¼ ounce homemade grenadine
Splash Mountain Dew
Dry ice chips, for presentation
NOTE: Always observe dry ice safety measures. Never touch dry ice with bare skin and do not swallow.
DIRECTIONS:
Make Homemade Grenadine: In a Mason jar, combine equal parts sugar and pomegranate juice. Seal and shake well.
Pour bourbon, lime juice, and grenadine into a cocktail shaker filled with ice. Shake well, and strain into a glass.
Drop dry ice chips into the glass and top with a float of Mountain Dew. Do not swallow the dry ice chips. Wait until the dry ice has smoked out and evaporated entirely before consuming the drink.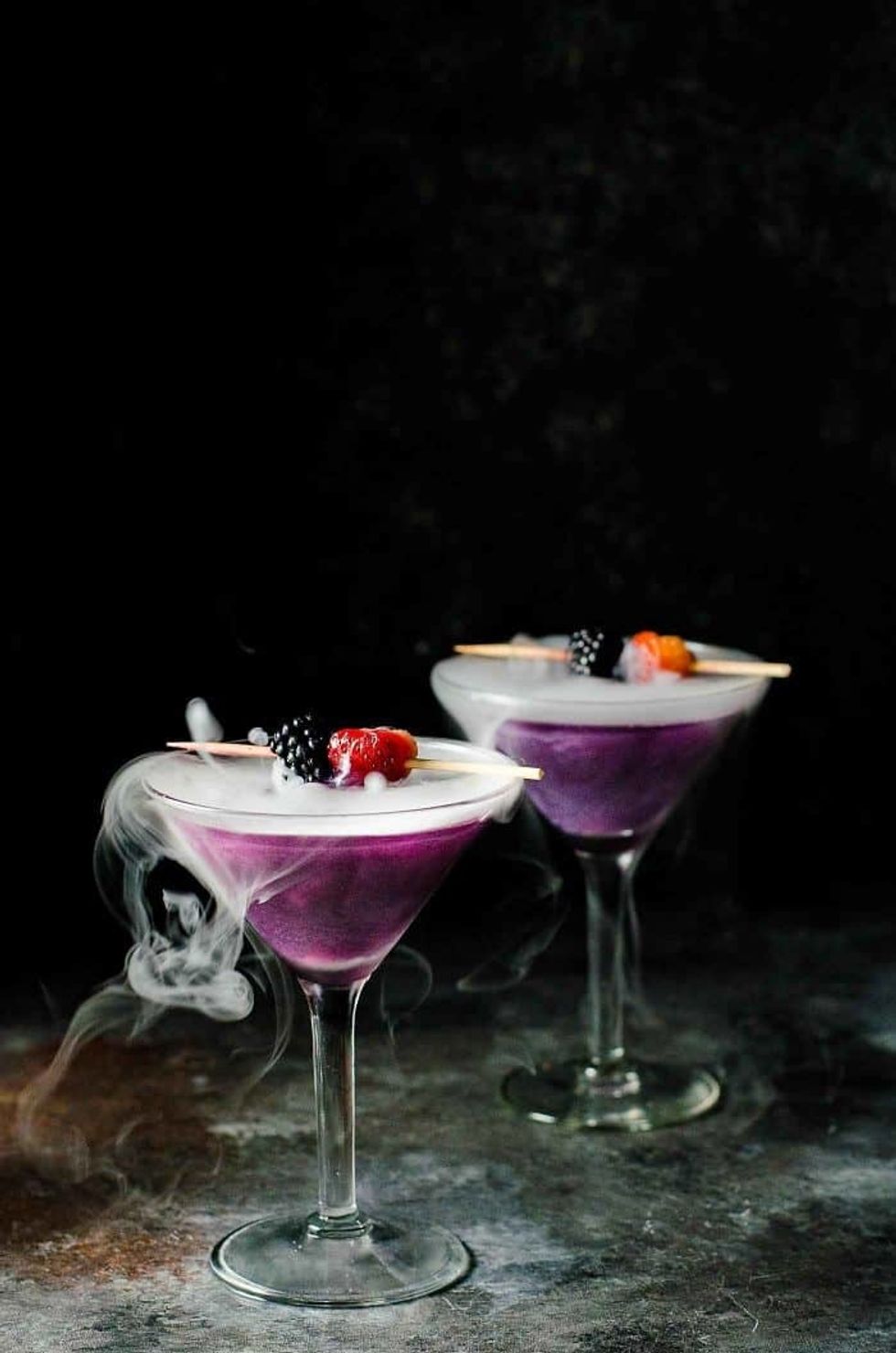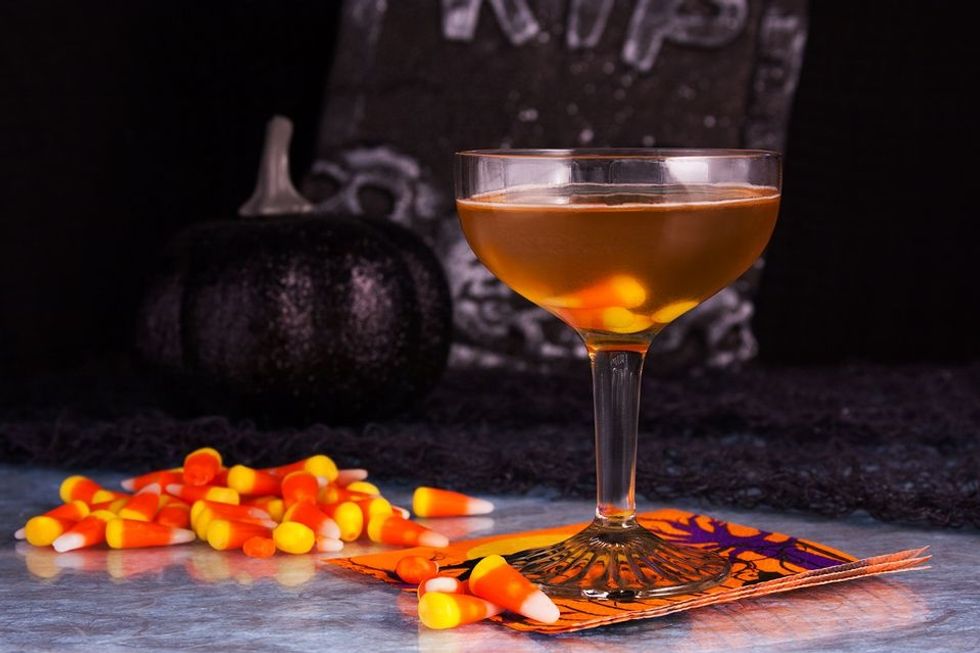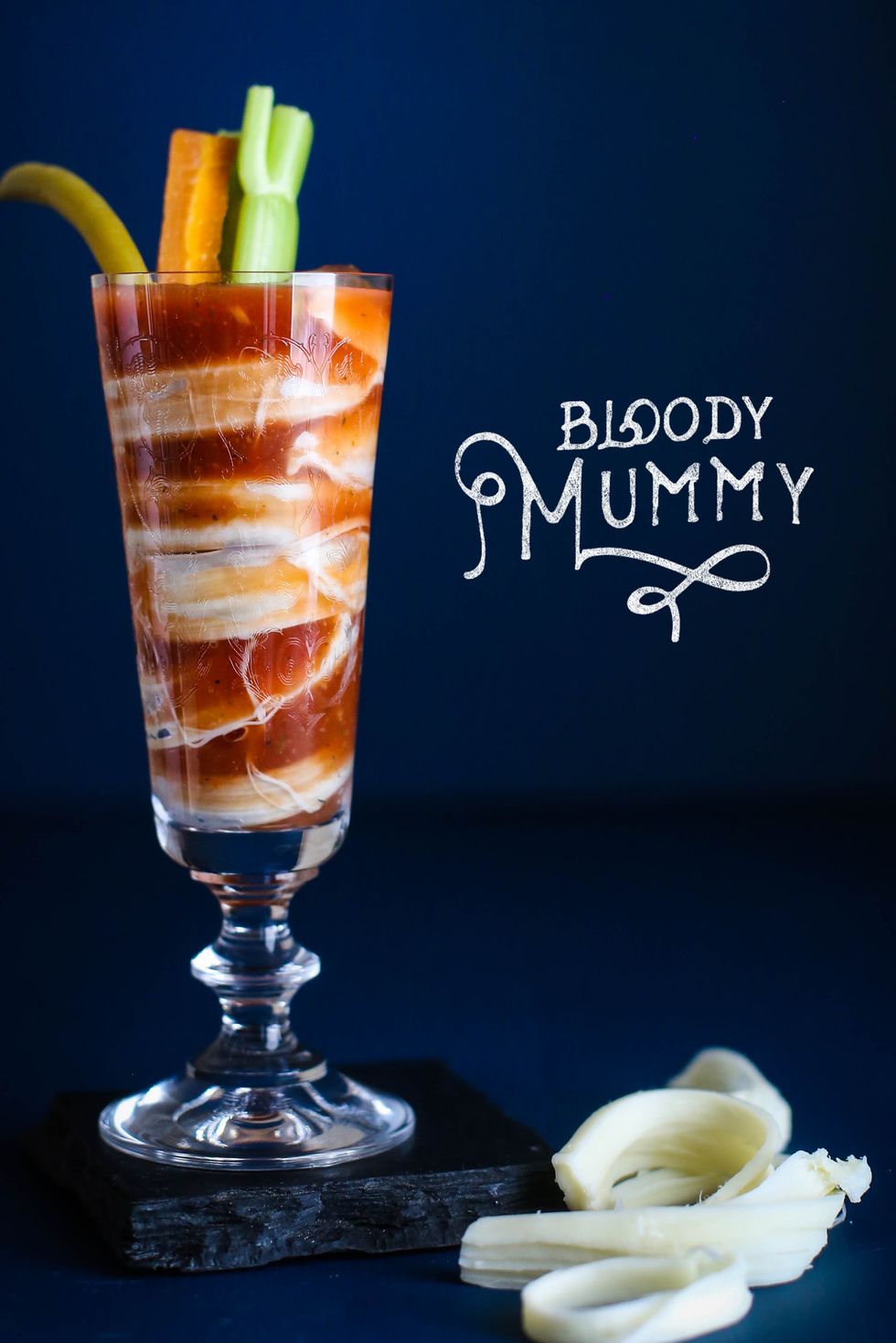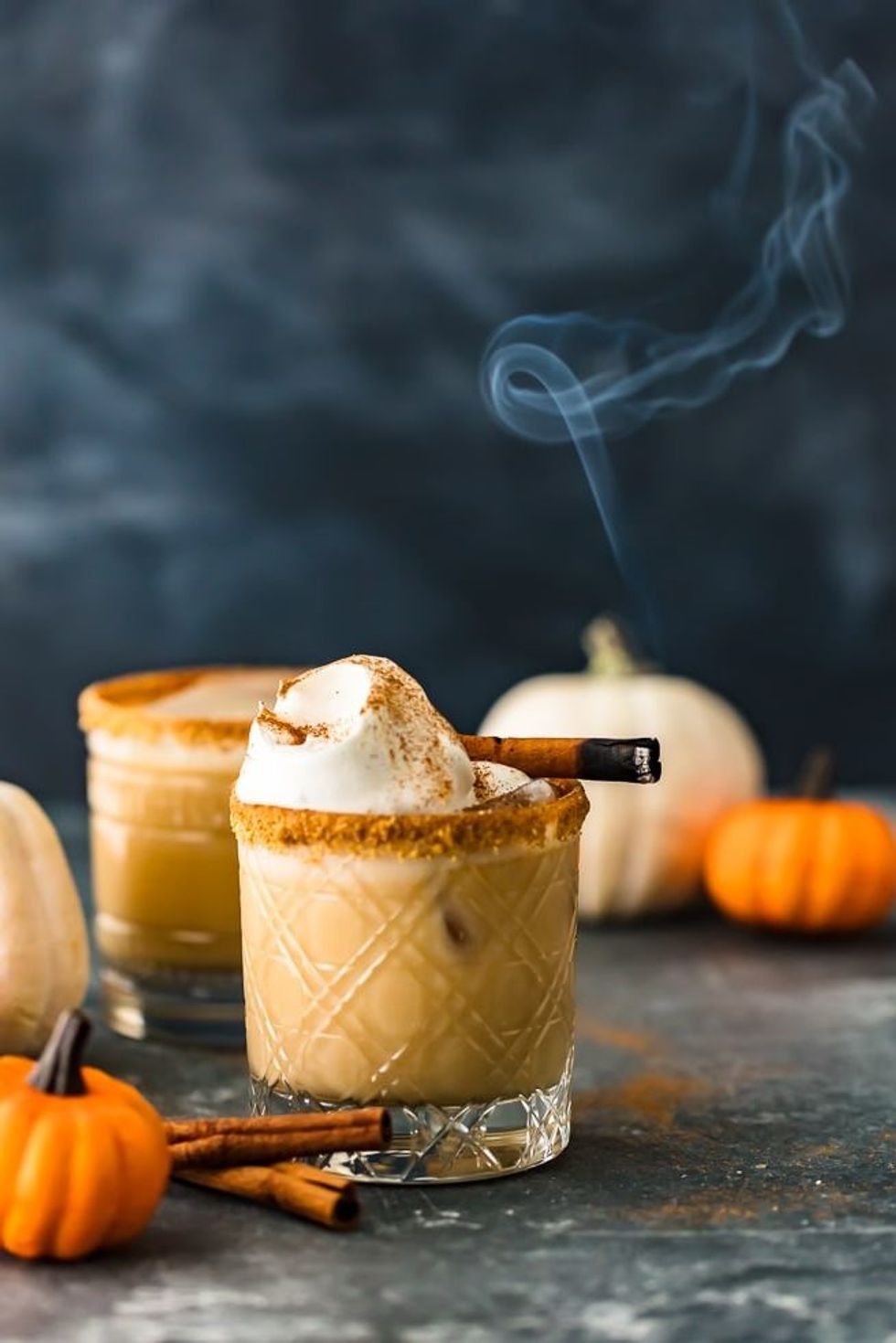 .