Looking for healthy-ish desserts? When you're hankering for something sweet and trying not to overindulge at the same time, finding the right balance between healthy and actually satisfying can be tricky. Sometimes a piece of dark chocolate just isn't enough to appease those sugar-y cravings. There are some cravings only a piece of cake, spoonful of mousse, or slice of pie can satisfy.
Classic desserts like apple pie, chocolate mousse, and carrot cake can be hard to resist, but luckily there are ways to indulge without inhaling excessive amounts of sugar, gluten, and fat in one sitting.
The recipes below are all lighter takes on desserts that are too good to pass up. Without sacrificing the main ingredients and substituting some unhealthy offenders, a healthier version is possible without compromising on flavor. White flour, heavy cream, and granulated sugar can easily be swapped for gluten free flours, natural sweeteners, and even water. Yes, water. The creamy, bittersweet chocolate mousse recipe below might only call for chocolate and water, but it's undeniable good.
Next time you're cravings something sweet try whipping up one of these easy recipes. They're perfect for bringing to your next holiday gathering or baking for a friends upcoming birthday. Trust us, you wouldn't even know these traditional dessert recipes were healthy if we hadn't let you in on the secret.
Here are healthier takes on three classic desserts:
Bittersweet Chocolate Mousse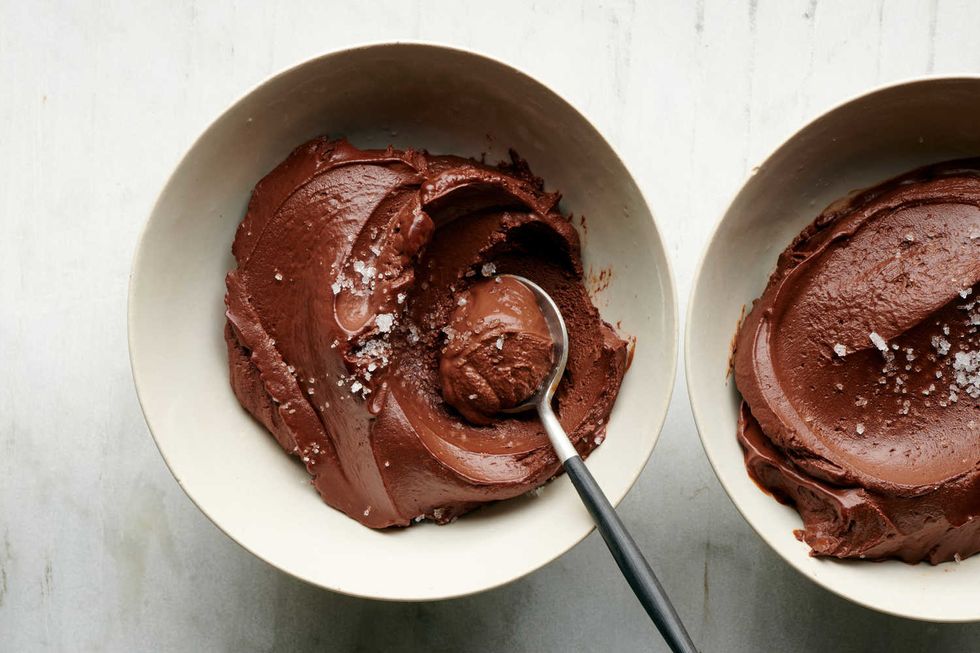 Healthy chocolate mouse recipeThe New York Times
It couldn't be easier to make this delicious chocolate mousse. The recipe from The New York Times cooking section only takes 10 minutes, start to finish, and only uses two ingredients. Three if you count the hot water added.

Bittersweet chocolate is melted with hot water, whisked until smooth, and then quickly whisked again in an ice bath until creamy. No heavy cream, sugar, or butter found here. Top the finished product off with flaky sea salt and you have the perfect, healthy treat to indulge in, guilt free.
A Healthy Carrot Cake
By The Healthy Chef/Time Magazine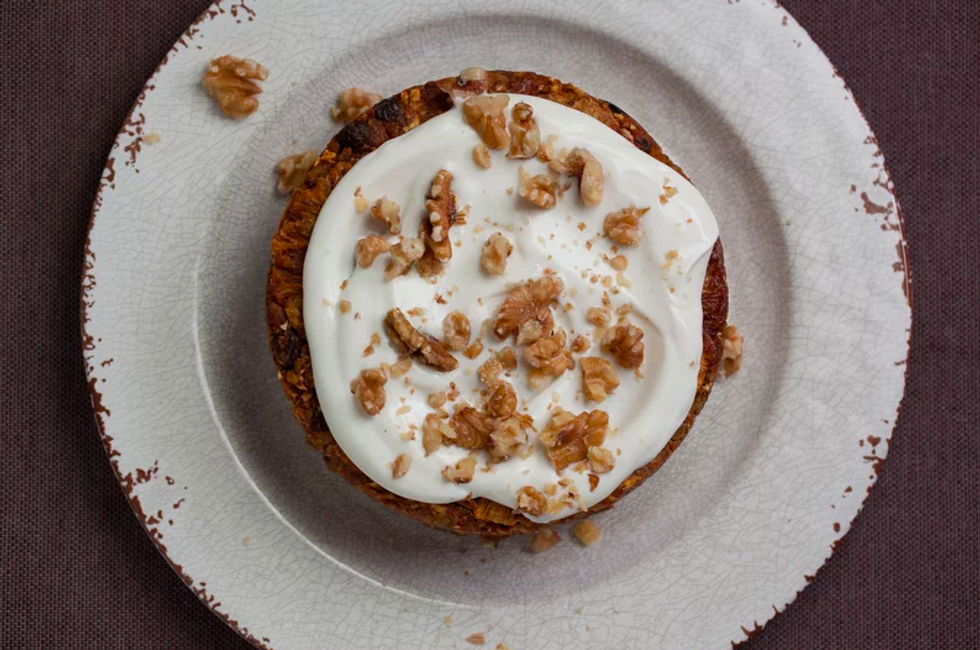 Healthy carrot cake recipePaul Cutter/A Healthy Chef
Carrot cake is a classic dessert a lot of people already consider to be healthy because it's full of shredded carrots and nuts. While that kind of counts, the traditional recipe is also loaded with gluten, butter, and white sugar. It's tough to digestive and not exactly kind to your waistline.
This healthier twist on carrot cake from The Healthy Chef is gluten free but still moist like traditional carrot cake is. It's also packed with fiber, vitamin A and vitamin E. Ground almonds replace refined white flour, white sugar is swapped for raw honey, and cream cheese frosting is subbed for creamy vanilla, maple labna, a strained greek yogurt.
The Best Healthy Apple Pie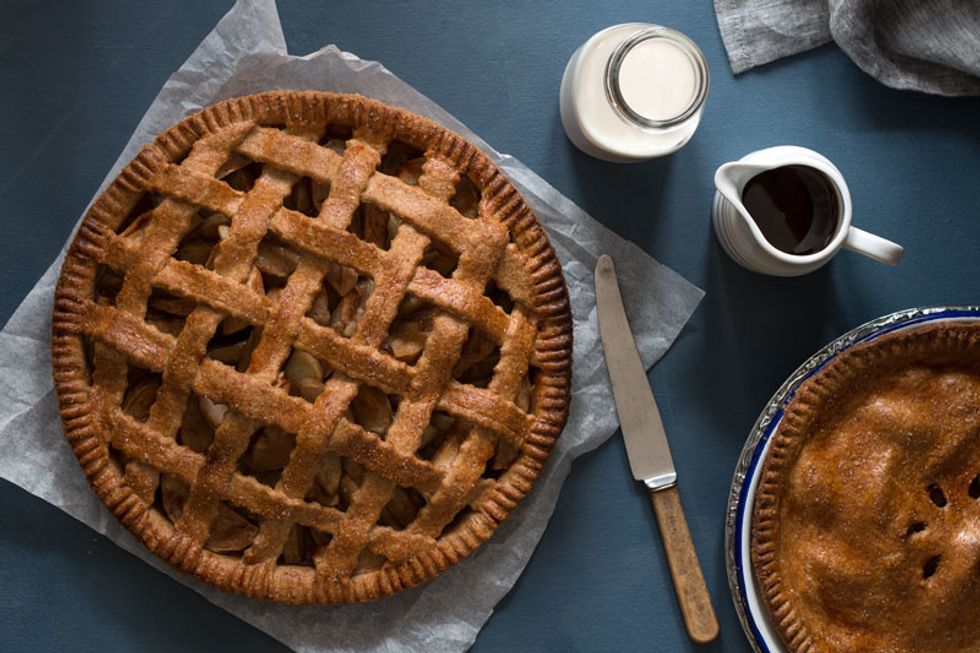 Healthy apple pie recipeA Healthy Tarte
One of the best parts about apple pie is the flaky, brown crust. While this apple pie recipe still uses butter and brown sugar to get the crust just right, it's swaps white flour for spelt flour and mixes maple syrup in with the apples instead of white sugar. Sure you could find twists on apple pie recipes that are MUCH healthier, but when you're having serious apple pie cravings this pie will satisfy them. You won't be able to taste the difference between this healthier version and the real thing.
This recipe from The Healthy Tarte only has 250 calories a slice, making it lower in both calories and sugar than other versions. It also only takes about 25 minutes to prep before baking. If you want to top your slice of apple pie with something lighter than whipped cream or vanilla ice cream try making your own aquafaba.