If you've been out in the world at all within the last couple of months, you've probably noticed every young woman in sight donning a particular skirt.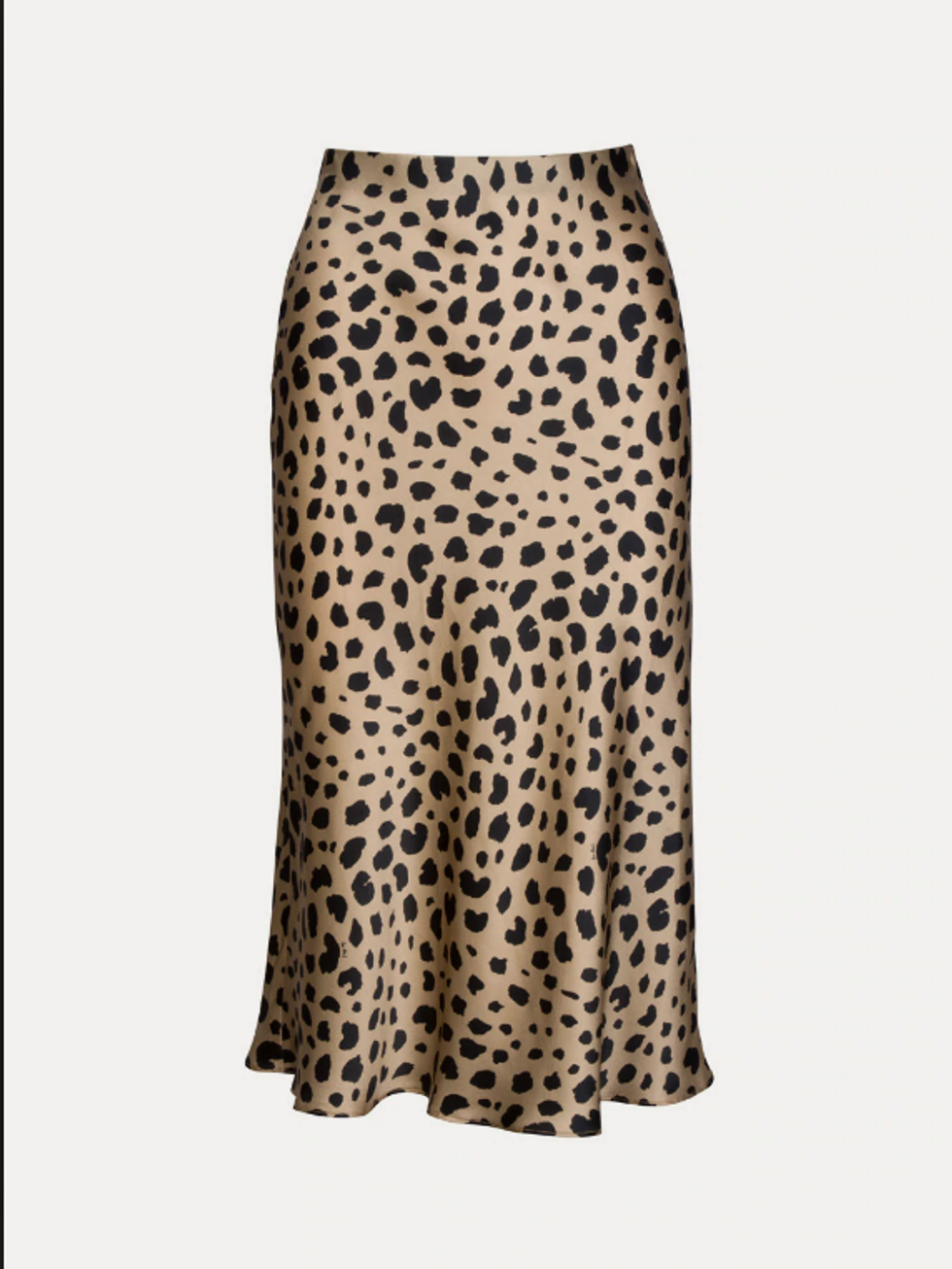 This silky, midi-length, leopard skirt is decidedly the piece of the summer. It's so popular that it even has its own Instagram account. Wear it with a blouse or a graphic tee and sneakers, and you've got yourself a look that will ensure you could be mistaken for every other woman in every other major U.S. city! While the leopard skirt midi is overdone, that doesn't mean you can't still hop on the midi skirt trend with these 5 affordable options (without a spot in sight).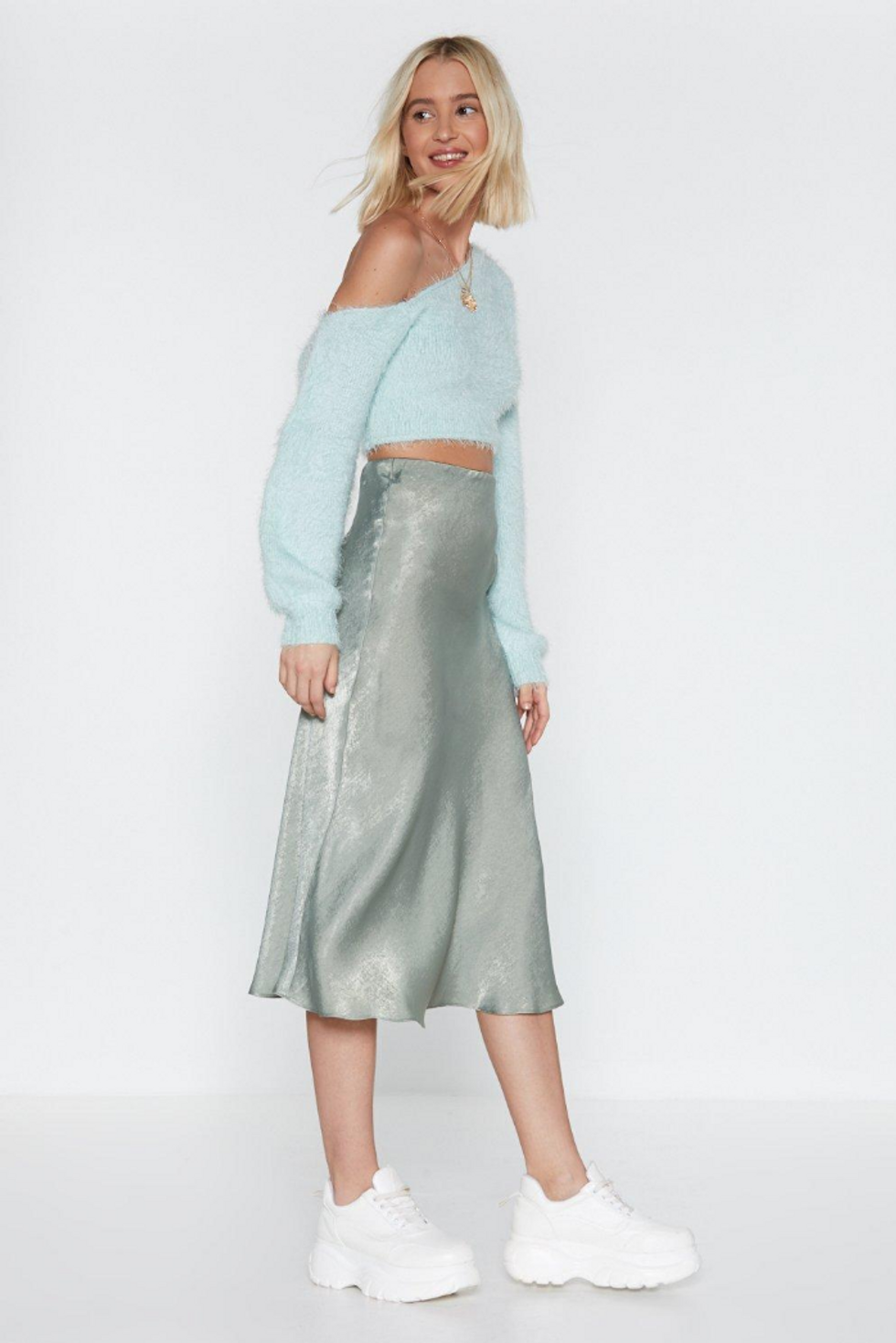 This shiny seafoam green skirt from Nasty Gal is a perfect light summer option for hot weather. Dress it up or down for a mermaid-chic look.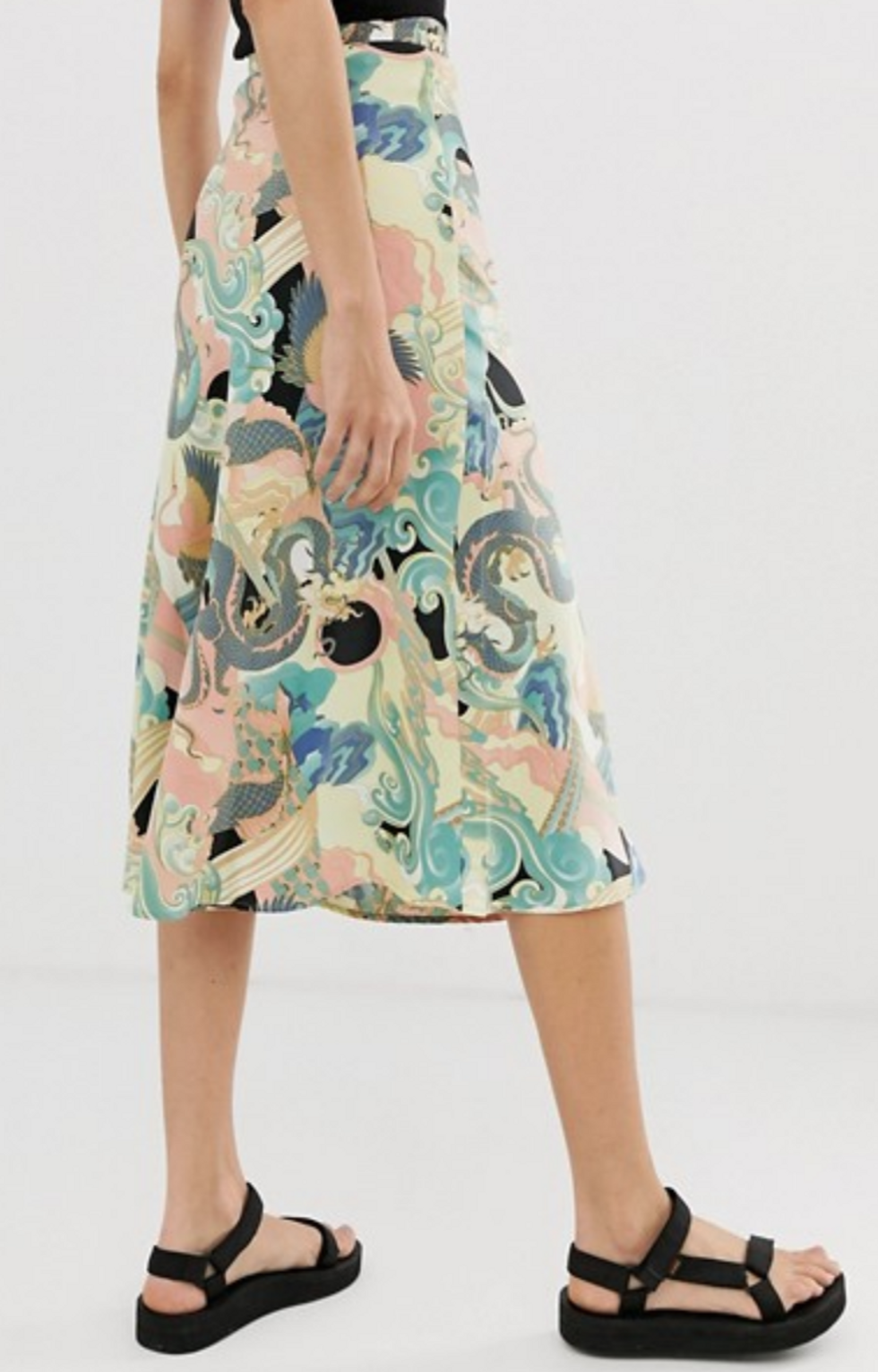 Who needs cheetah print when you can have whatever this swirly dragon print is!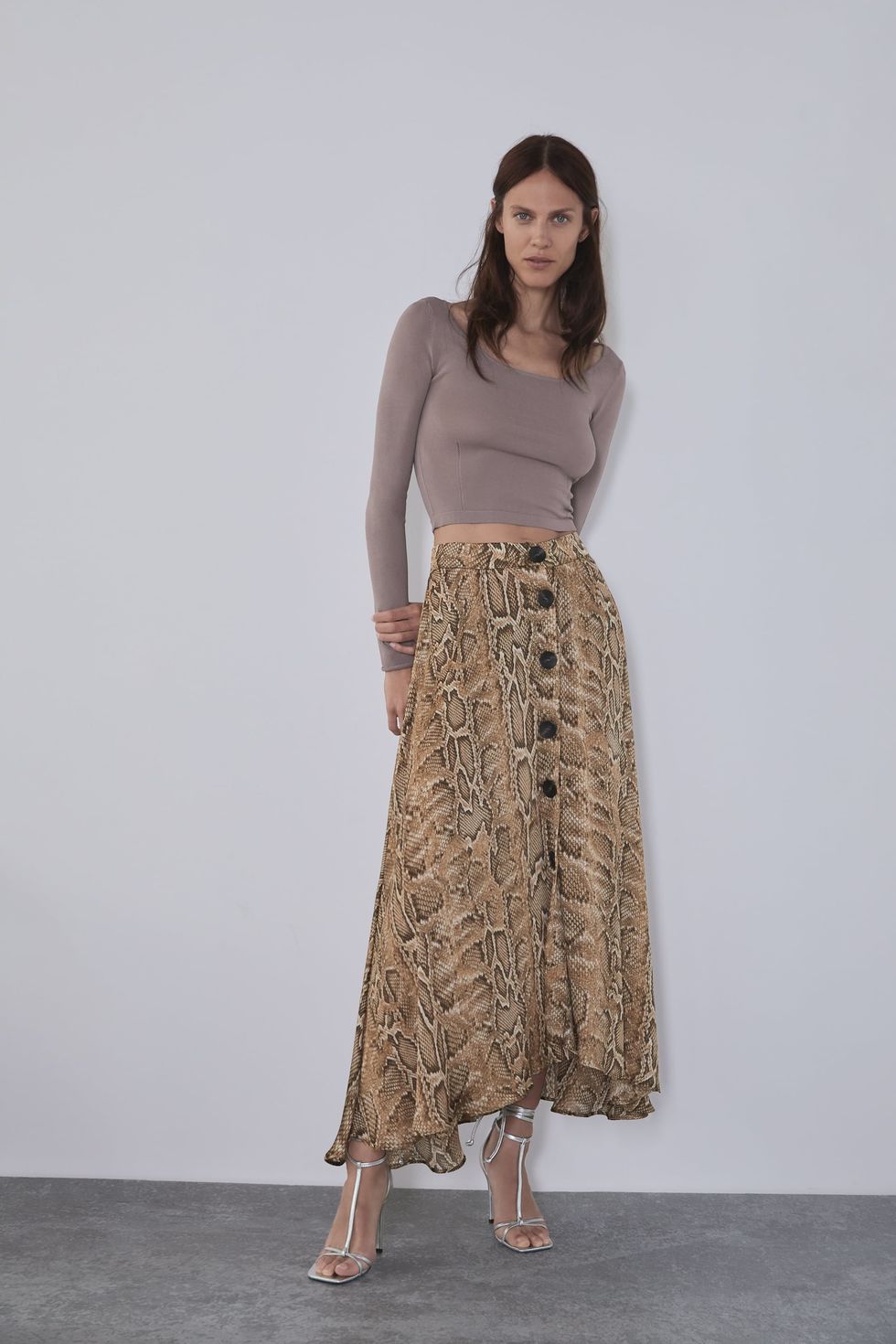 Sure, we're back in the realm of animal print, but this one has an asymmetrical hem and statement buttons that set it apart. Plus it features neutral colors that match any outfit.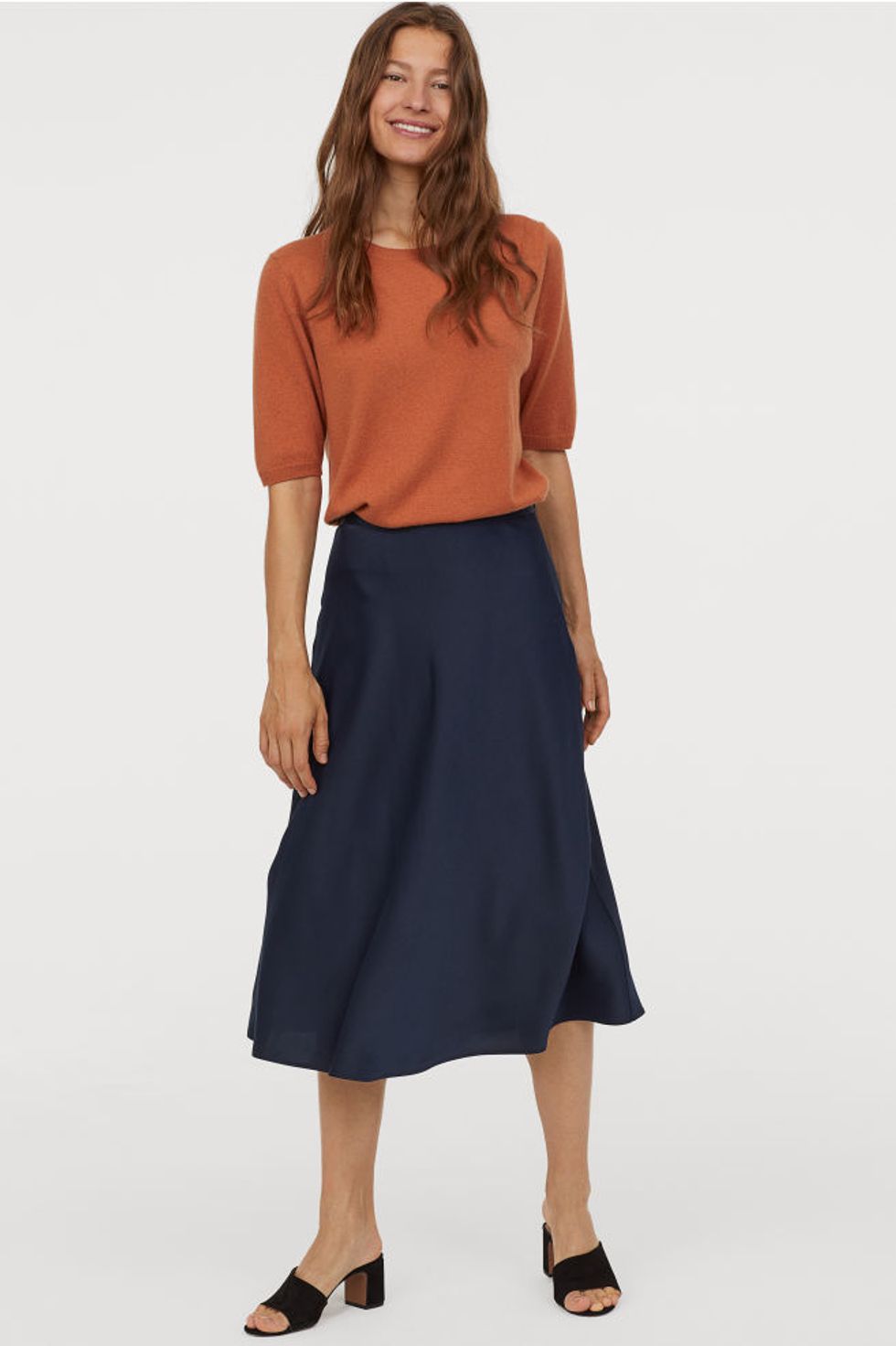 This simple, affordable midi skirt comes in a variety of colors including dark blue, red, purple, and red-geometric.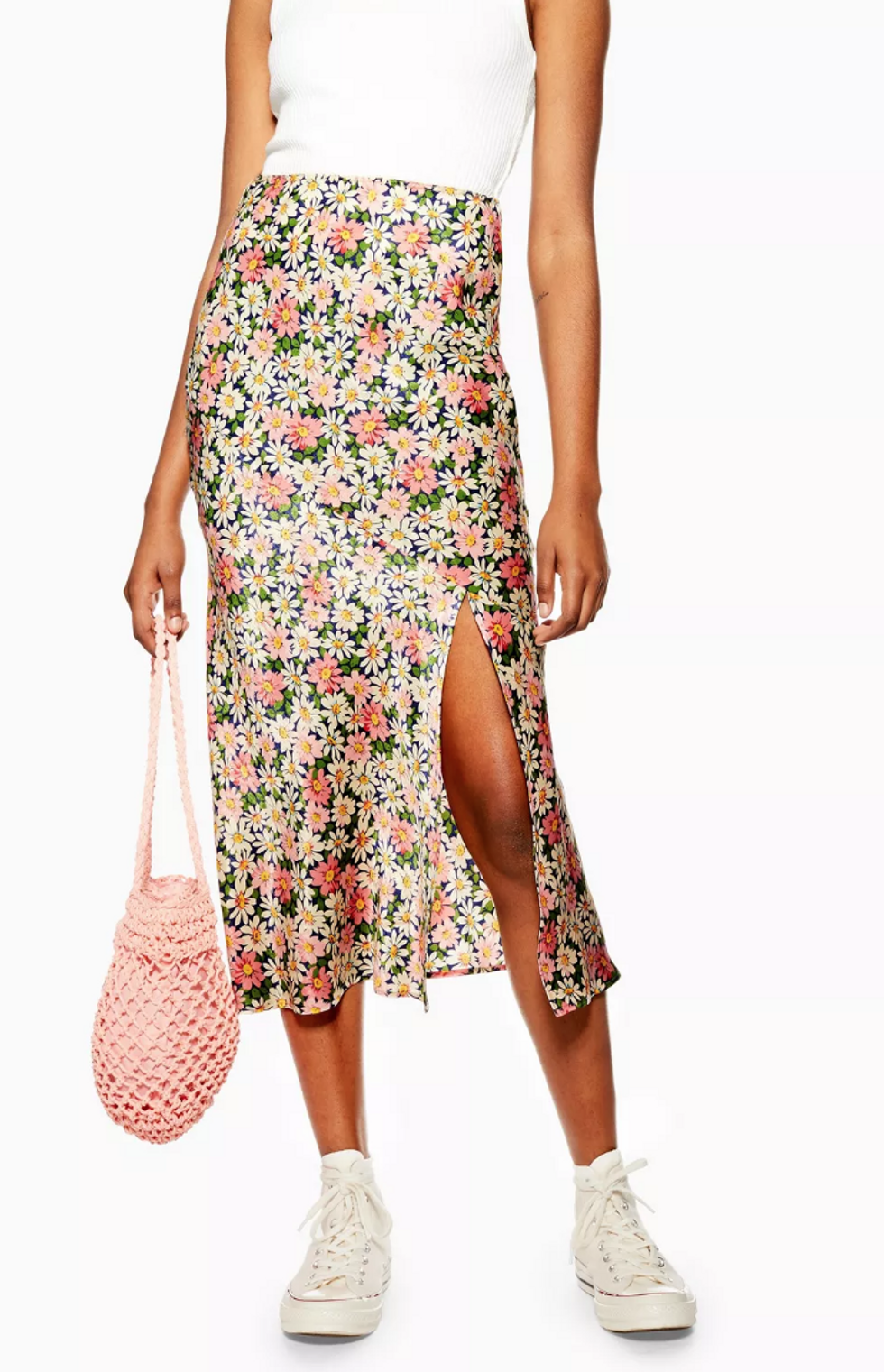 This playful skirt from Topshop comes in a fun daisy pattern perfect for lazy summertime days. The slit up the side adds a sexy element too.