Believe it or not, dealing with your period and all the aches and pains it sometimes brings with it has never been easier or more natural, but it hasn't always been that way. The history of menstrual hygiene has been messy, to say the least. Menstrual products have come a long way since 1933 when tampons first hit the market, but sadly, harmful toxins and chemicals are still showing up in many period products available for sale.
If you've never given any thought to what's inside your tampon, you really should.
Toxic ingredients found in some tampon brands today include aluminum, alcohols, unnatural fragrances, hydrocarbon, and worst of all dioxin. Dioxin is a chemical left behind during the bleaching process and has been linked to the development of cancer and endometriosis. The World Health Organization lists dioxin as a carcinogen, and in Europe, any level of dioxin is considered unacceptable. Because your genital walls are extremely absorbent, these chemicals can easily pass into your bloodstream and build up over time.
Why not just switch to pads?
Switching to pads might sound like an easy enough solution, but not all pads are safe either. Many pads are made with synthetic materials and contain the same harmful chemicals as regular tampons. Sure, pads don't go directly into your body as tampons do, but you should be cautious of what materials you're wearing around down below, all day long.
Luckily, more and more women have been taking the natural route when it comes to their periods, and there are now plenty of healthy menstrual products on the market. Hypoallergenic, pads and tampons free of harmful chemicals, dyes, and fragrances. Reusable "period panties." The eco-friendly menstrual cup. You have more choices in natural period products than ever before. There are even all natural supplements to help ease those nagging cramps.
Here are 5 of the best natural period products to use:
RevolGirl Lingerie Period Panties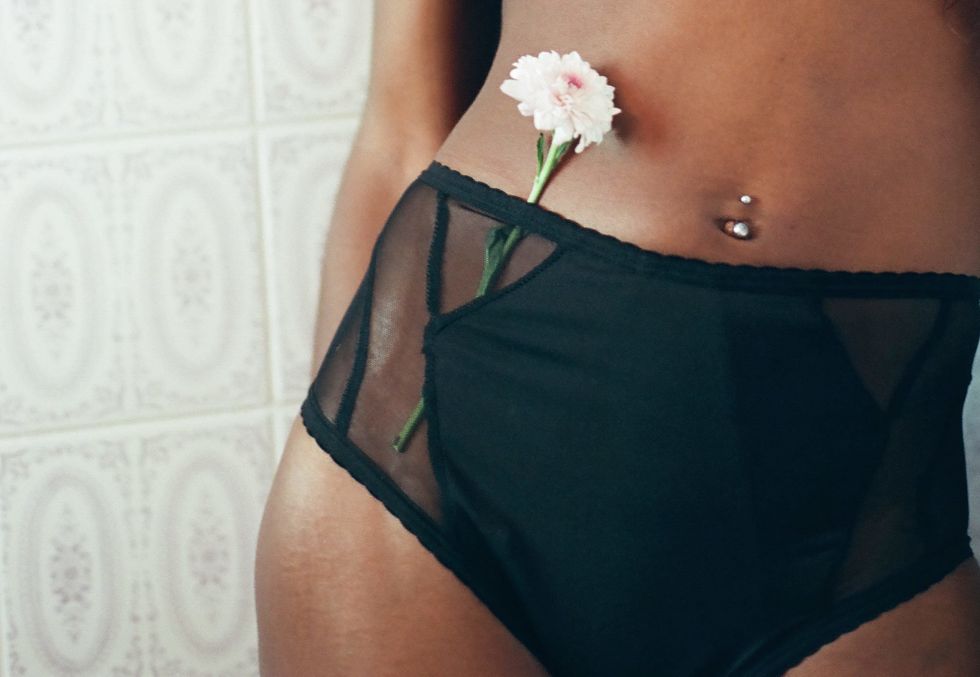 Natural Period PantiesRevolv Girl
These cute undies can hold 2-3 tampons worth of absorption. The inner layer is made of naturally antimicrobial and moisture-wicking material. The middle layer is leak-proof making sure your period stays contained, and the outer layer is stain proof, leak resistant, and breathable. On your light, to medium flow days, these undies can stand alone. On heavier days you can use them with a menstrual cup or organic tampon as the ultimate stain proof protection.
$35.55 for The Maya Cut, available at Revolv Girl
Seventh Generation Organic Cotton Tampons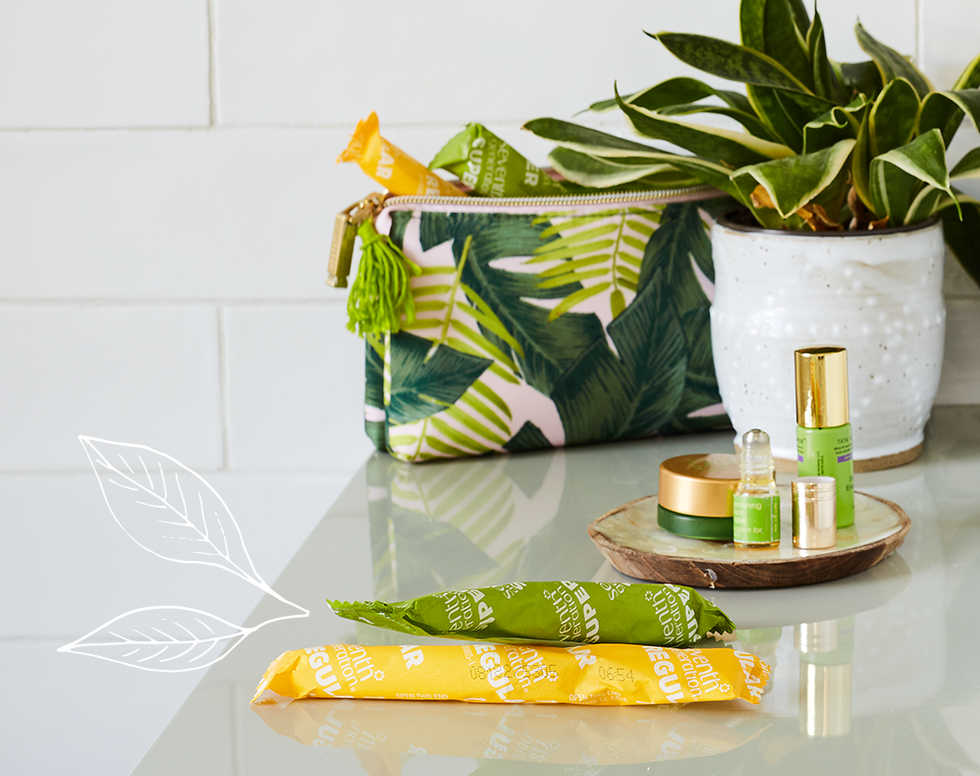 Natural Period Products Organic Tampons Seventh Generation
Seventh Generation is a convenient, sustainable brand that's available in most grocery stores and pharmacies. These organic, cotton tampons are hypoallergenic and free of fragrances, deodorants, and chlorine bleaching. The applicator is BPA free and made of 95% plant-based materials. Even though these tampons are clear and free of harmful chemicals, you still need to change them every 4 hours to avoid the risk of toxic shock syndrome.
$6.99 for 18 tampons at Target
Sustain Organic Pads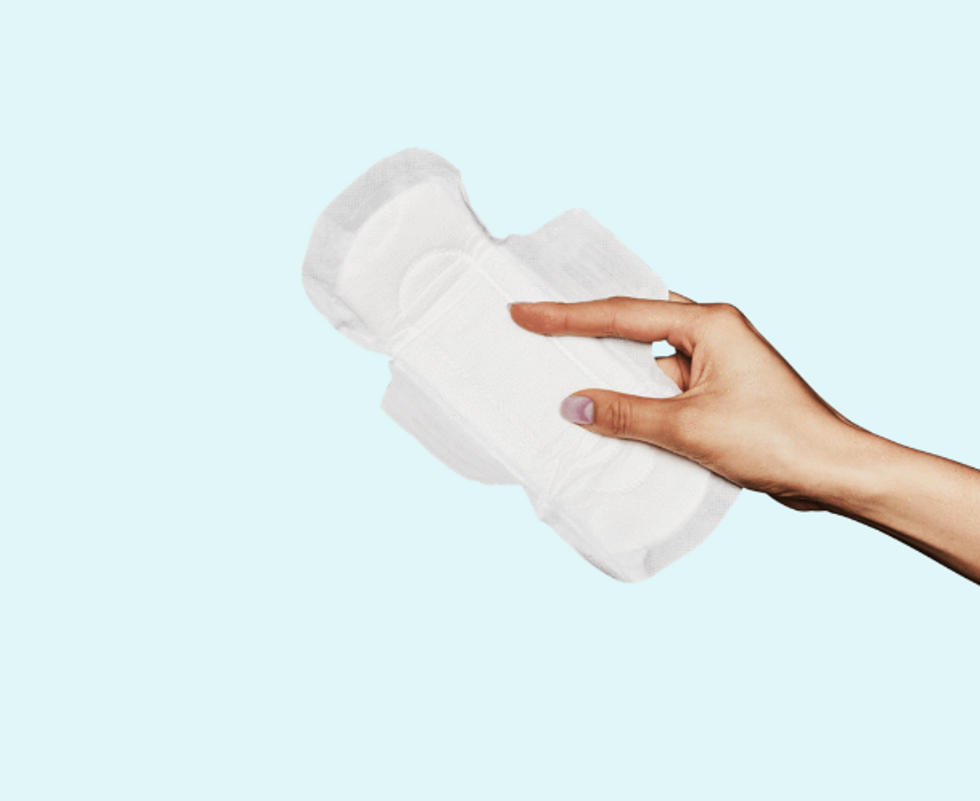 Natural Period Products Non Toxic Period Pads Sustain
Sustain truly believes your health matters. That's why their pads and other period products are 100% vegan and free of dyes, fragrances, rayon, synthetics, harmful chemicals, and leaks. Their hypoallergenic pads are made with 100% organic cotton with superior leak protection and a super comfortable fit.
This brand ships you customizable period kits every 60 days to help you manage your flow with ease. You can pick out the products that work best for you, make changes to your subscription any time you want, and even skip some months. Or just buy your favorite products separately.
$8.00 for a box of 10 pads at Sustain Natural
Lunette Reusable Menstrual Cup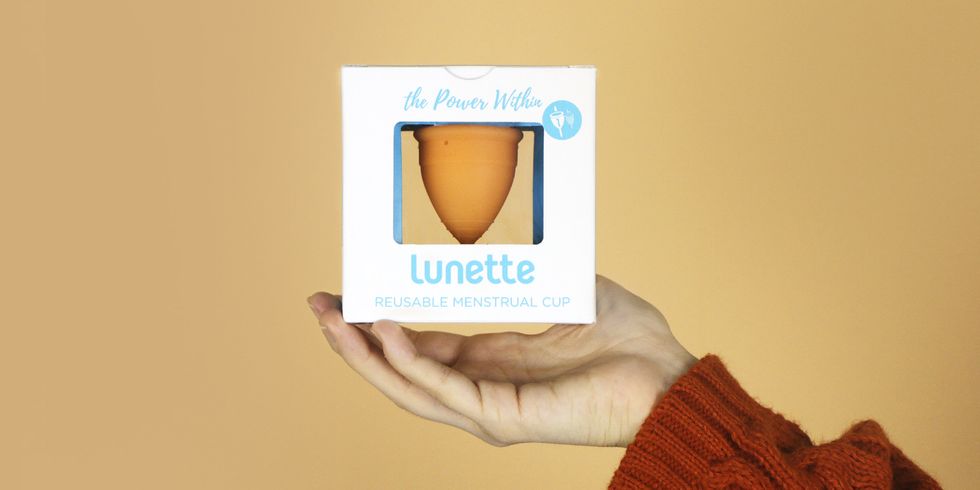 Natural Period Products Menstrual CupLunette
Menstrual cups have been all the rage in period products for the last few years. I recently asked a friend to borrow a tampon and she looked at me like I was still living in the 1950s. Despite the recent popularity, they've actually been around for a long time. Leona Chalmers patented the first menstrual cup design in 1930! They weren't a huge success at the time, because inserting any kind of product into yourself was still considered taboo.
Fast forward to 2019 and menstrual cups are flying off the shelves. You can pick them up at most pharmacies and even stores like Target and Walmart. Lunette makes a BPA free, reusable menstrual cup that's safe, odorless, and so comfortable you can't even feel it once it's in place. Each cup is made with soft, medical grade silicone that's free of all harmful chemicals.
Using a menstrual cup is one of the most convenient ways to handle your period. It's also the most affordable. You can wear your menstrual cup safely for up to 12 hours a day before emptying it, and you only need to buy one, maybe two for back up. They're even safe to leave in overnight.
$39.99 at Lunette
HUM Moody Bird PMS Support Supplement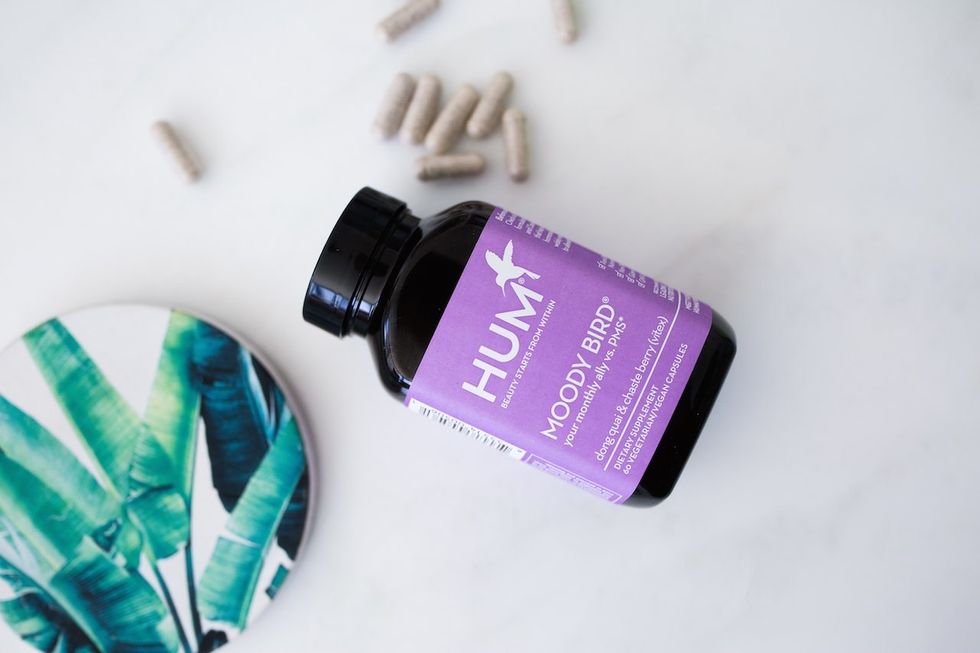 Moody Bird Natural PMS SupportHUM Supplements
Moody Bird supplements are a natural way to help ease your worst PMS symptoms. Each capsule is packed with chaste berry (vitex) and dong quai root to help maintain optimal hormonal levels. Dong Quai is a natural blood purifier that helps balance estrogen levels and chaste berry has been used for thousands of years to help ease PMS symptoms like cramps, cravings, bloating, and moodiness.
$25 at Hum Nutrition