Poppy seeds are most often found baked onto the tops of warm bagels, mixed into crunchy crackers, and thickening creamy salad dressings. But this crunchy little seed also adds great texture and flavor to other unexpected dishes. Poppy seeds have a gritty crunch that adds contrast to creamy sweets, buttery desserts, and blends seamlessly into different types of granola.
The grayish blue color of poppy seeds also makes them ideal for decorating cookies, sprinkling on top of salads, and even coating crispy roast chicken skin.
While poppy seeds are known for being a great garnish, they also have a number of health benefits. Poppy seeds are harvested from the infamous opium poppy. Once the seeds start to develop, the opiate part of the plant disappears, making it safe to eat. Although experts claim eating poppy seeds can make you fail a drug test. Enjoying too many poppy seed bagels might cause you to test positive for morphine, but these tasty, decorative seeds won't get you high.
Poppy seeds are high in fiber, calcium, magnesium, iron, copper and omega 6 fatty acids. These minerals and vitamins help ease digestive issues, support brain function and promote red blood cell production. One teaspoon of poppy seeds a day can help improve your health.
Adding more poppy seeds into your diet is easy. You can store them in glass jars and sprinkle them onto almost any breakfast, lunch or dinner. But like most seeds, the real flavor comes out when you warm them, roast them, and toast them.
Here are 3 delicious poppy recipes that showcase this crunchy little seed.
Almond Poppy Seed Granola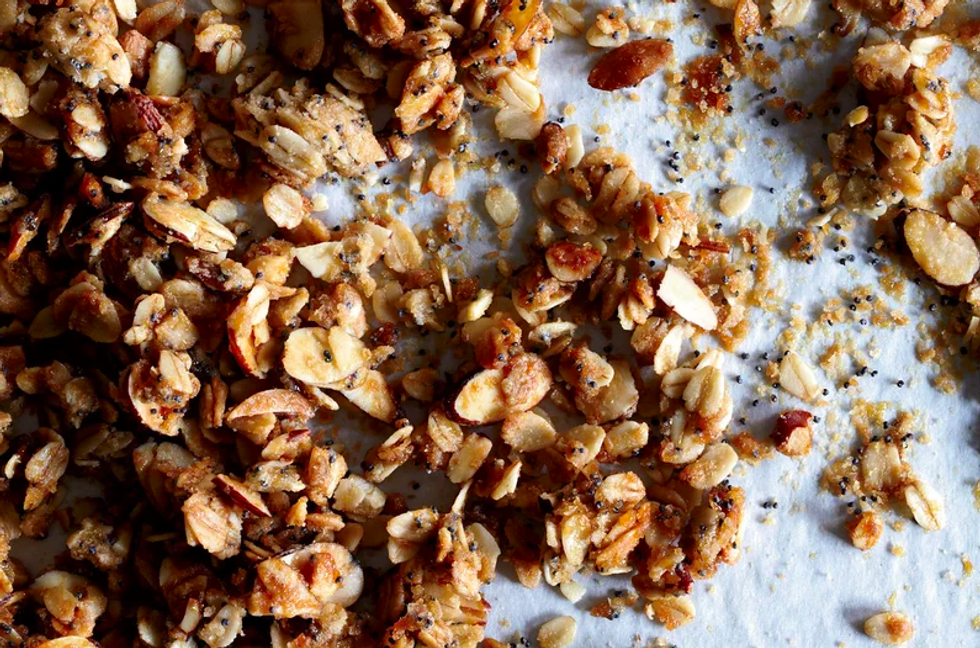 Almond Poppy Seed Granola Recipe Food and Wine Magazine
This minimalist granola recipe from Food and Wine skips the dried fruits and shows off the flavor and texture of poppy seeds instead. Oats, almonds, and poppy seeds are mixed together with maple syrup, honey, butter, brown sugar, and flour to get the perfect chewy, crunch. Once the granola's ready to eat try mixing it with creamy Greek yogurt or using it to top desserts like pannacotta.
Roast Poppy Seed Chicken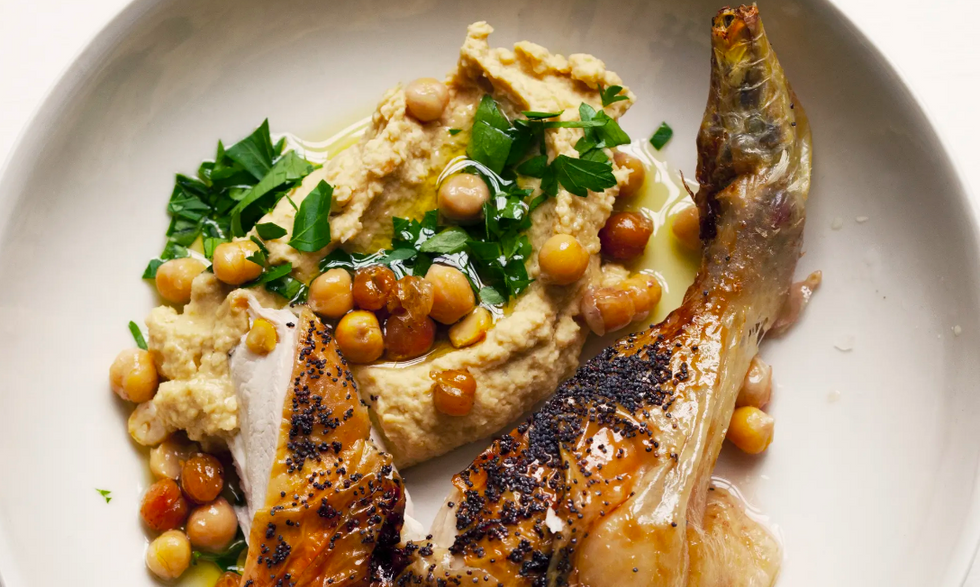 Roast Poppy Seed Chicken Recipe Jonathan Lovekin
Here's another simple recipe that's packed with flavor. This easy roast poppy seed chicken recipe by Nigel Slater is tender and juicy with perfectly crisp skin. Coating the chicken skin with poppy seeds before roasting helps give it an enhanced crunch and brings out the poppy flavor. The chickpeas are cooked inside the roast chicken to absorb all the delicious drippings before being mashed into a creamy hummus with lemon juice and the rest of the chicken juices. You'll want to make this easy poppy seed recipe again and again.
German Poppy Seed Crumble Cake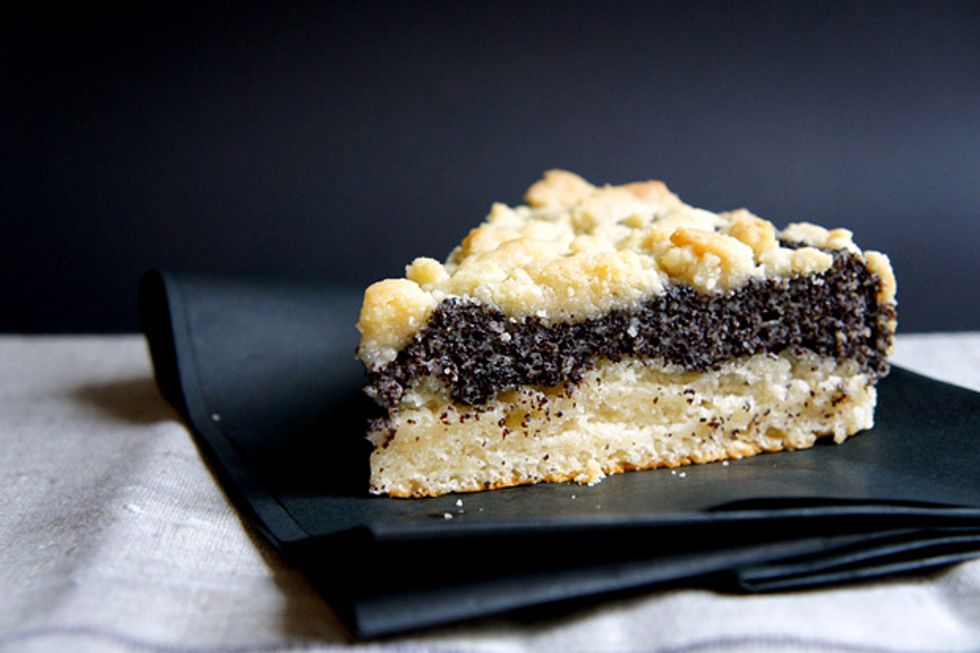 German Poppy Seed Crumble Cake Sugary and Buttery
Poppy seeds are added to a lot of different desserts because they're decorative and help bring a tasty contrast to sweeter flavors. This traditional German poppy seed crumble cake is the perfect not-too-sweet dessert to enjoy with coffee or tea in the afternoon or after a weekend feast. It's has a soft, cake-like bottom, a thick poppy seed filling, and a crunchy, crumbly top. It's easy to make and only needs to bake for about 25 minutes!