August is giving off the death throes of summer, and while many mourn the end of long days in the sun, some are very happy to see it go. Because science is weird and imperfect, we still don't completely understand the change of seasons. Specifically, why it can severely affect our moods and behaviors isn't entirely clear to us. But we do know that seasonal affective disorder (aptly shortened to SAD) affects roughly 3 million Americans each year. While it's usually identifiable as wintertime blues, approximately 10% of cases occur in the summer. So if bright sunlight makes you hate people and warm weather makes you feel like crawling out of your skin, you're not alone or weird; you're just a special kind of depressed person. Why not stay inside and read about cool people just like you?
Given that 20% of adults in the U.S experience some type of mental illness each year, you don't have to explain your summer plans to anyone. But if anyone questions why you prefer to spend days inside a reasonably lit room that doesn't smell like chlorine and sunblock, here's a whole reading list about mental illnesses you can recommend.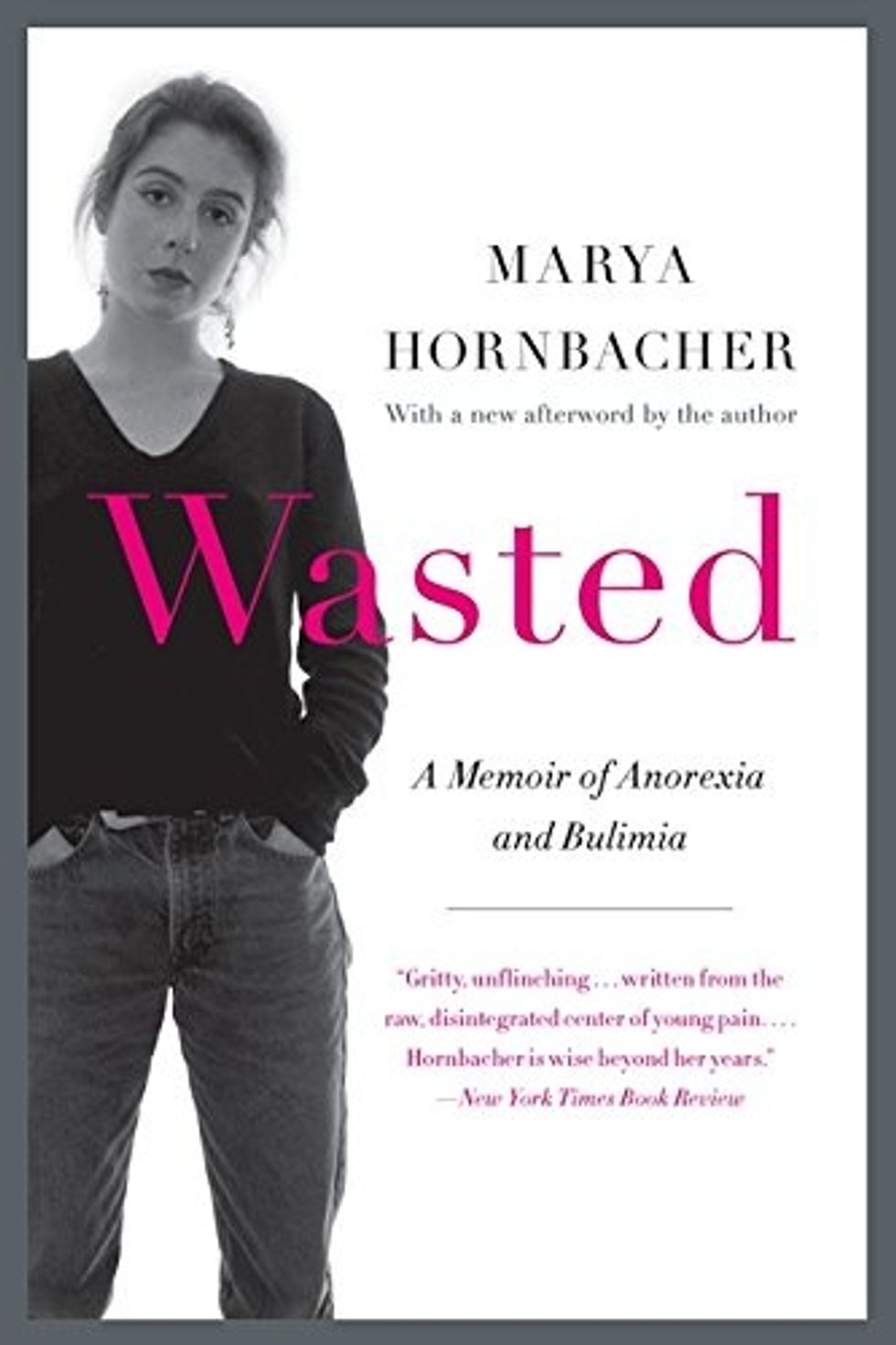 Amazon
Hornbacher was only 23 years old when she wrote her memoir about recovering from severe eating disorders, which was nominated for a Pulitzer Prize in 1998. Her deep introspection from living with an eating disorder for 12 years created a vivid, disturbing, yet poetic picture of the eating disordered mind. Today, the National Association of Anorexia Nervosa and Associated Disorders (ANAD) finds that at least 30 million people are living with an eating disorder in the U.S., regardless of age or gender. In 2014, Hornbacher updated the memoir with a modern afterword that spoke on the significance of recovery, how she relapsed after the book was originally published, and how she manages recovery as an adult.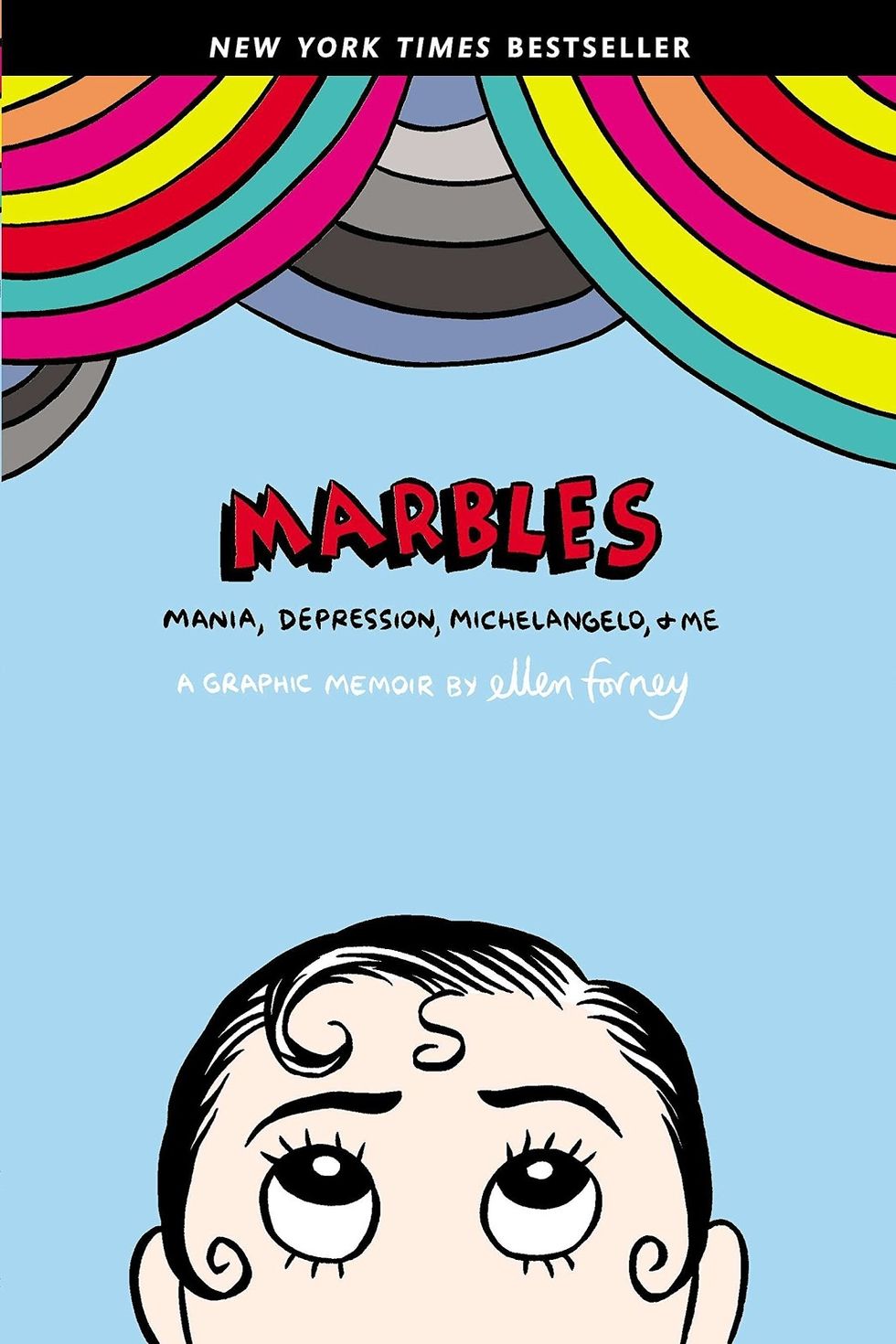 Amazon
As an artist, Ellen Forney is celebrated for her expressive comics, but her 2012 graphic memoir details her comical but genuine struggles with the label of "crazy artist." After being diagnosed with bipolar disorder before the age of 30, she struggled with self-acceptance and her fear that medication would take away her creativity. She sought inspiration from iconic artists who also suffered from mood disorders, from Vincent van Gogh and Georgia O'Keeffe to William Styron and Sylvia Plath. Forney unabashedly recreates awkward moments with her therapist and the dark humor of her internal monologue during manic episodes. Her playful black and white illustrations convey her colorful personality, while her drawings also unpack the cold, clinical research about bipolar disorder that claims to "cure" minds like hers.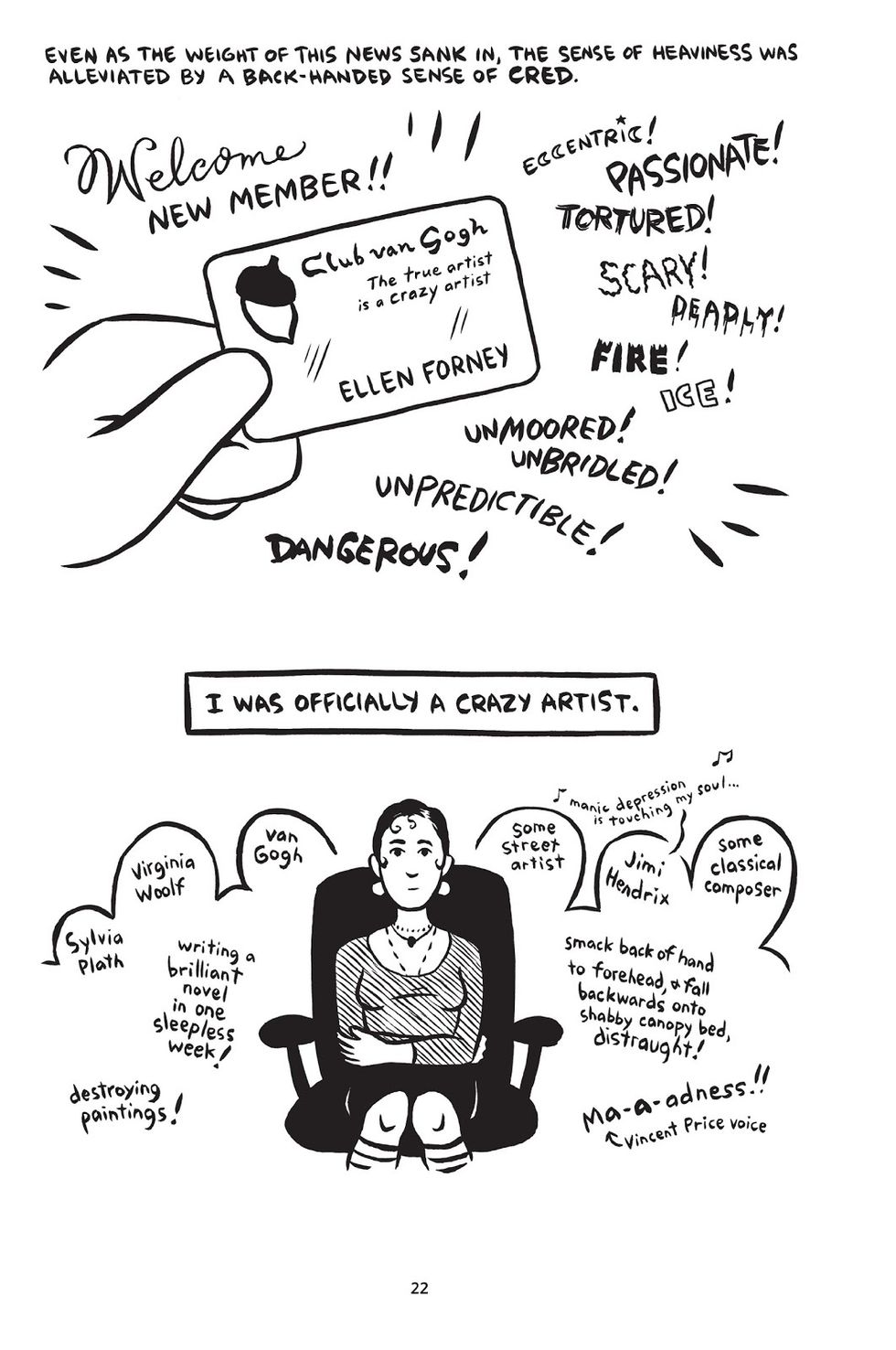 Amazon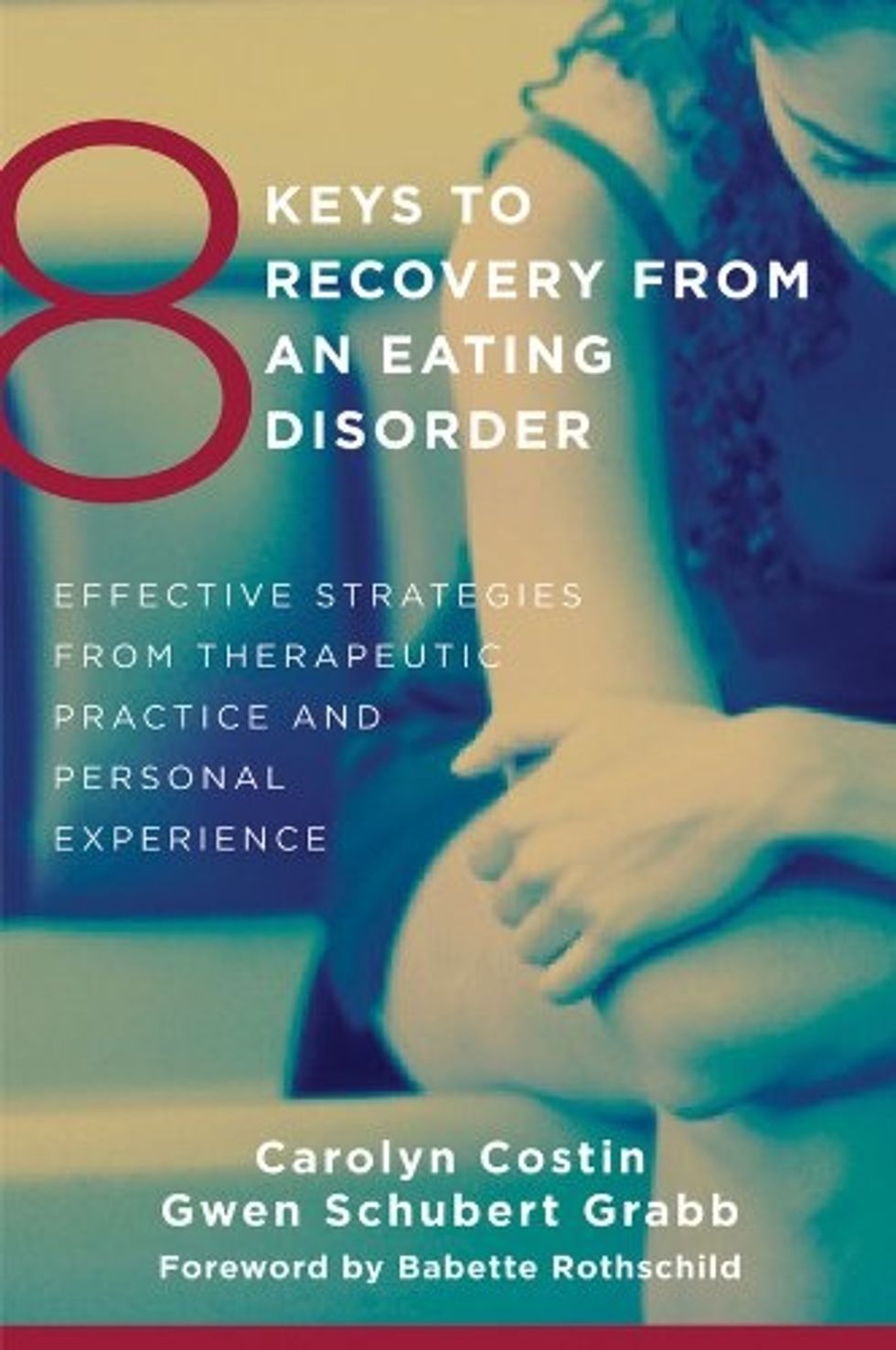 Amazon
Somewhere between a self-help book and a dual memoir, Carolyn Costin and Gwen Schubert Grabb's book is acclaimed for its unique approach to eating disorder recovery. Two experts in the field recount their own experiences with "getting over an eating disorder...how we helped thousands of others do it, and how we hope to help you do it, too." Actress Portia de Rossi praised the book and Costin's insights: "Costin was my eating disorder therapist, and I credit her with my recovery. 8 Keys to Recovery from an Eating Disorder gives the reader the same insight, inspiration, and tools that Carolyn gave to me."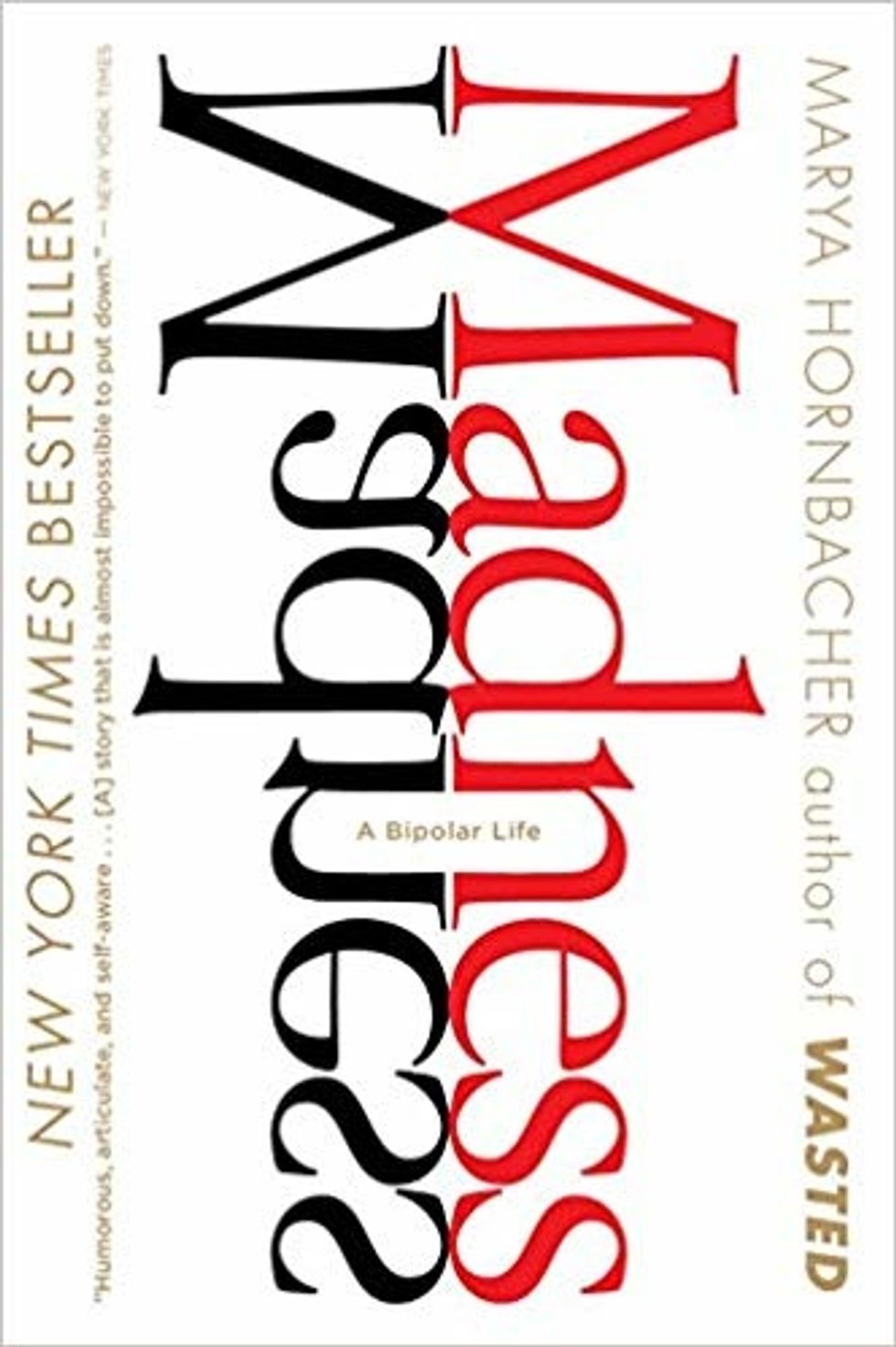 Amazon
After Marya Hornbacher published her acclaimed memoir about recovering from anorexia and bulimia, she was diagnosed with bipolar disorder. She details the personal struggles of managing marriage, divorce, and a thriving career on top of managing her mental health. Her poetic insights turn disturbing scenes of self-harm and substance abuse into personal confessions between her and the reader. "I have these crazy spells sometimes," she writes. "Often. More and more. But I never tell. I laugh and pretend I am a real girl, not a fake one, a figment of my own imagination."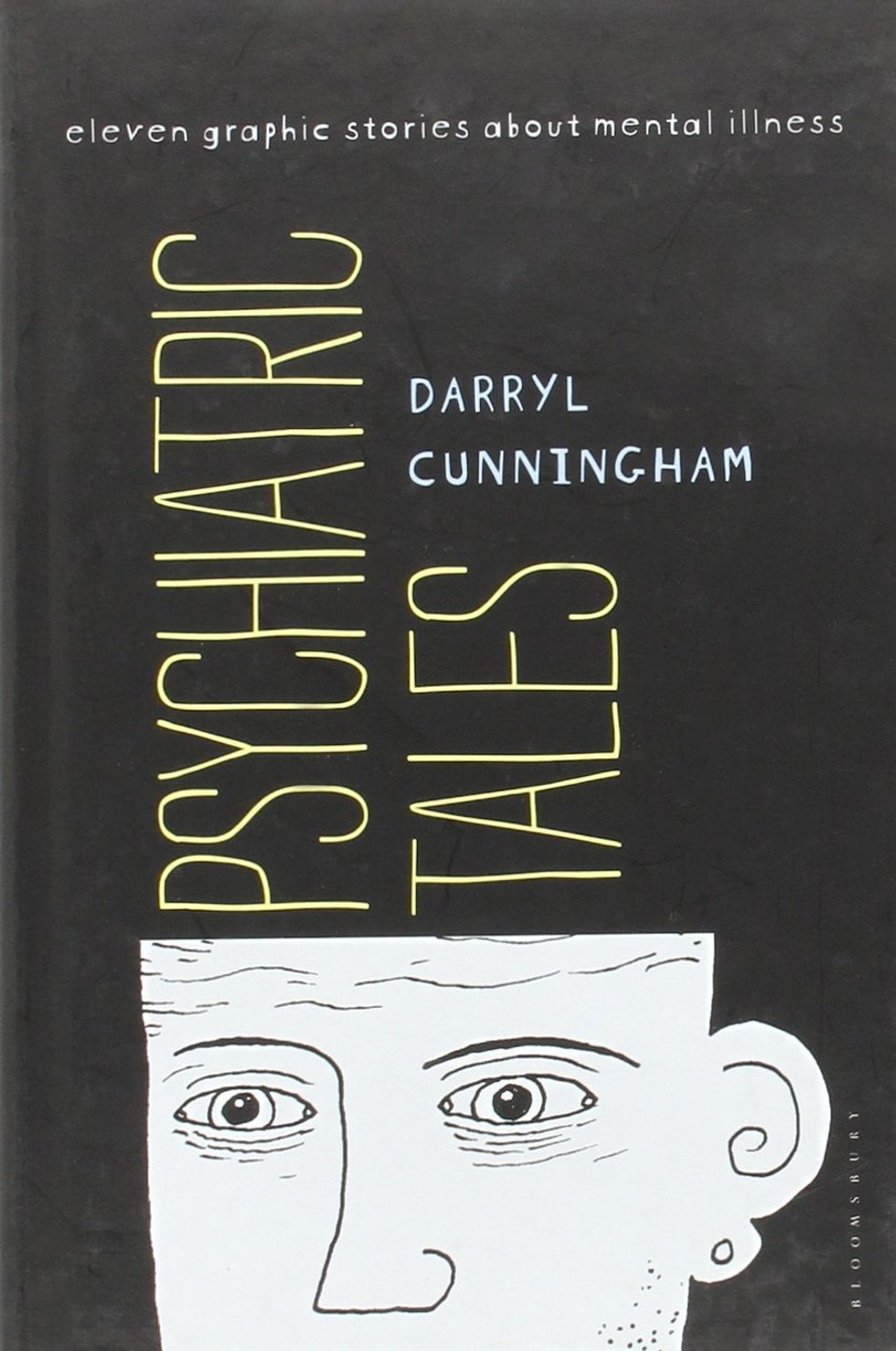 Amazon
Celebrated cartoonist Darryl Cunningham recounts his experience working in a psychiatric clinic. His deceptively simple style creates evocative imagery of an outsider's perspective on various mental illnesses. He pairs the illustrations with frank text that volleys between personal stories and debunking common but damaging stereotypes, such as the myth that schizophrenic people are more likely to commit crimes than neurotypical people. You can even read the full last chapter, in which he recounts his own experiences with anxiety and depression, on his blog.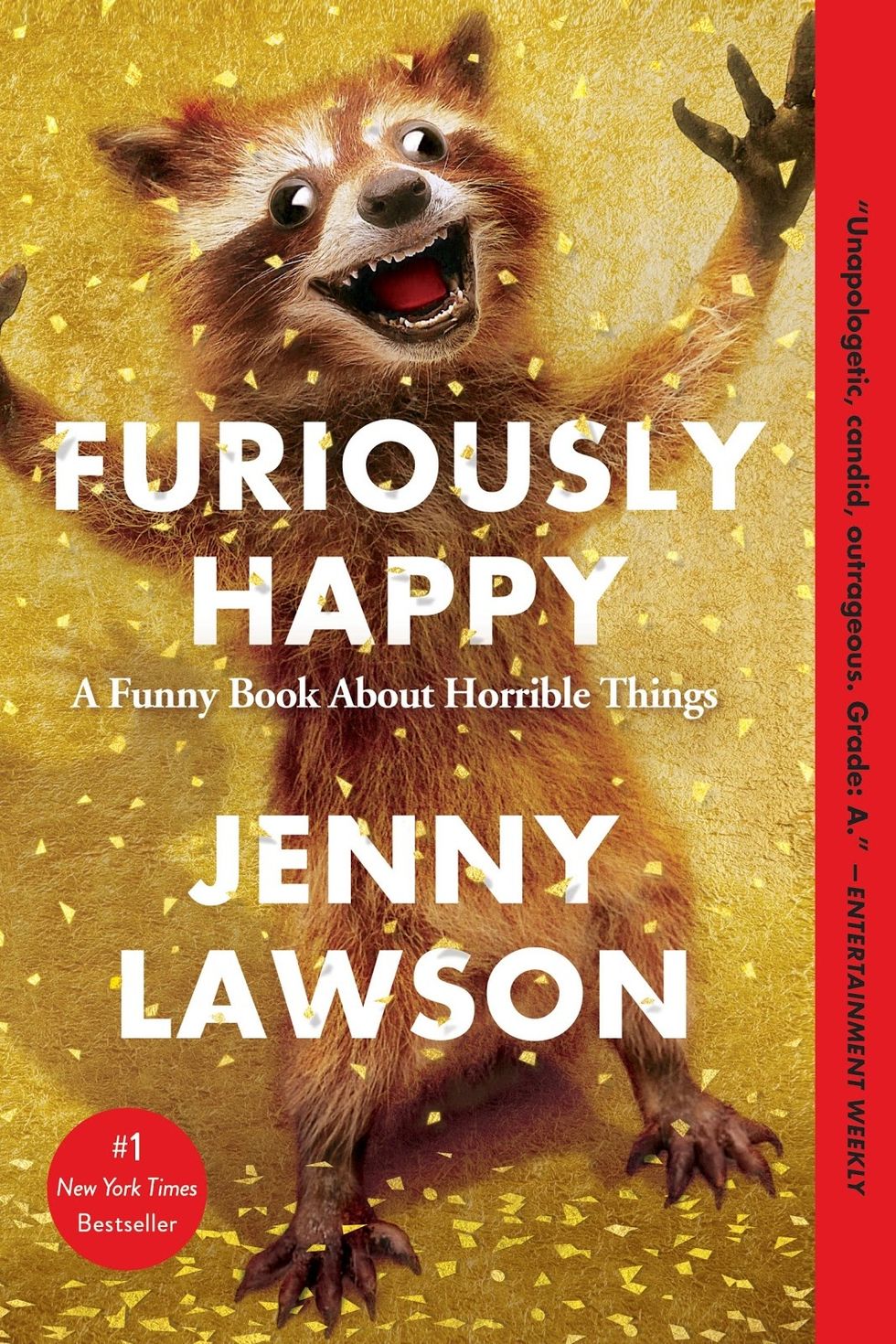 Amazon
Jenny Lawson's #1 New York Times best-selling book of essays really began when she wrote a frustrated blog post in 2010. After living through six difficult months that felt like "a goddamn Victorian tragedy," Lawson called for a new movement: "The FURIOUSLY HAPPY movement." She describes, "I've often thought that people with severe depression have developed such a well for experiencing extreme emotion that they might be able to experience extreme joy in a way that 'normal people' also might never understand. And that's what Furiously Happy is all about." Her memoir is rife with photos to support her stranger-than-fiction anecdotes, from her deep love of deformed taxidermied animals to her heartfelt conversations with her husband and friends about her depression, anxiety, sleep disorders, and co-existing mental illnesses.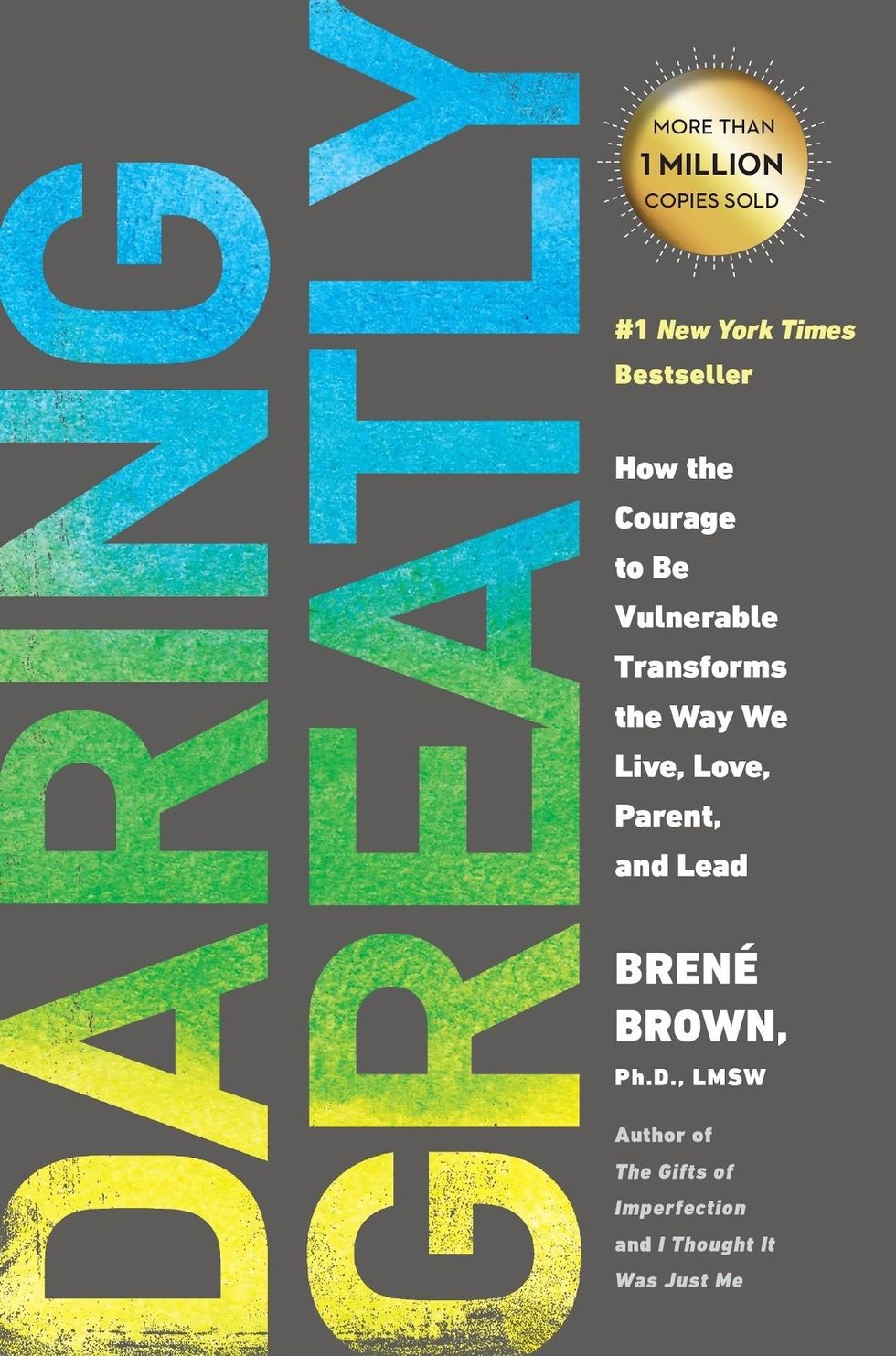 Amazon
Even if you're not a middle-aged housewife looking to reclaim your identity (that's a joke about Brené Brown's appearance in Amy Poehler's Wine Country, relax housewives), there's no denying that Brown is a mental health phenomenon. The #1 New York Times bestseller has sold over 1 million copies thanks to Brown's simple but transformative message about the power of vulnerability. She argues, "When we shut ourselves off from vulnerability, we distance ourselves from the experiences that bring purpose and meaning to our lives." By unpacking our collective and personal experiences with shame, fear, and grief, she proposes that "vulnerability is subversive," because it allows us to confront and cope with uncomfortable realities rather than escape them.