You tell your dog everything. You spend more time with your dog than any other living human. You maybe even love your dog more than any other living human — after all, he's a better listener than your S/O could ever dream of being, right?
Truly, dogs might be the best part of life. Right now, my Rottweiler mix is walking towards me, and every time he wags his tail, my heart gets hit with a flurry of delight no drug could hope to compare to. Dogs are the best; they give unconditional love, and they deserve the best.
Well, one way to make sure your dog receives the best possible care is to make sure he gets the best quality care around. That includes skincare. Yes, dogs need skincare too! Dogs can suffer from allergies, allergic reactions to medications, eczema, irritation, and more. Actually, one of the main reasons people bring their dogs to the vet is for skin-related issues. Dogs can suffer from dermatitis, hives, parasites, dry skin, and oily, flaky skin, which you might notice if you see them scratching a lot or losing hair.
Underneath all that fur, it turns out, dogs have pretty sensitive skin. They can get acne and sores and all the other annoying glitches that human skin can. Skin is our biggest organ and it's very important to care for!
But you don't have to wait until your dog's skin starts having issues to care for it. In general, a dog skincare routine might include regular grooming sessions where you inspect your dog for mites, scabs, and other blemishes. You should also check your dog's ears now and then, and check their paw pads for cracks. A bath with a gentle vet-sanctioned shampoo also goes a long way.
In addition to providing your dog with nutritious food, proper grooming, parasite protection and a clean environment, you can also get them specialized products that will help soothe their skin, making for a happy pup and a very happy you.
So what skincare would you like? Might we suggest BoxDog? With a subscription to their monthly boxes, your pup will receive a new vegan skincare product each month. The skincare might include CBD balms, shampoos, and oils, all handmade with love.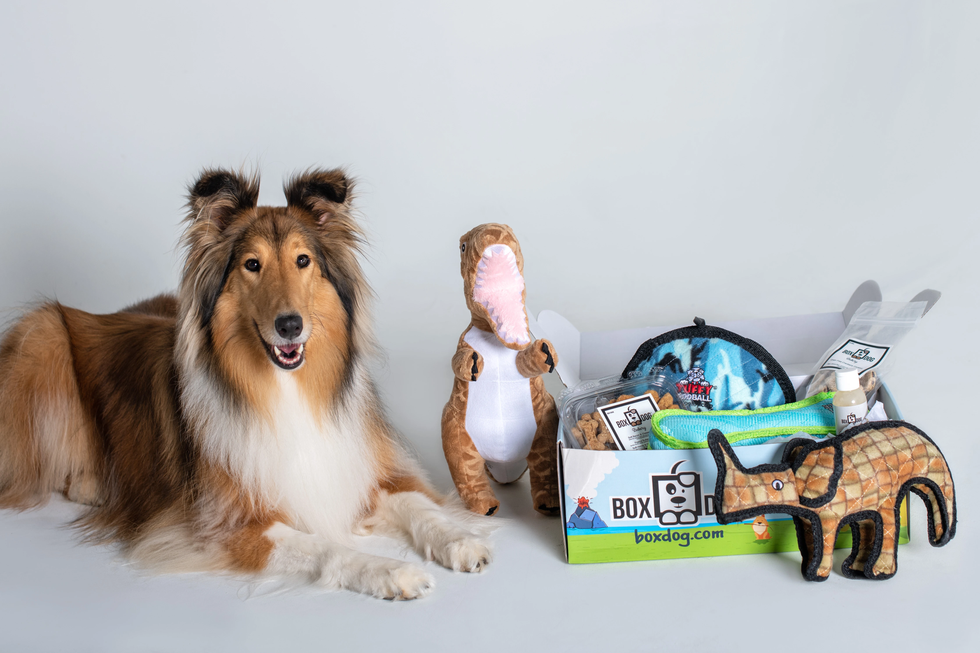 BoxDogHello Subscription
CBD can be particularly helpful for dogs. CBD, or cannabinol, can help your dog relax, sleep better, feel happier, and of course, feel better in his own skin. CBD can help heal any dry, cracked skin problems your dog might be suffering from. It's very easy to administer and has anti-inflammatory and anti-bacterial products.
CBD creams are just one of the gems you'll receive in your BoxDog subscription. The boxes also include handmade treats, and there's a huge selection of fun products and toys you can pick from. You could get your dog a microfiber wearable towelfor spa days, or an adventure backpack for your hiking trips, for example. You could also get everything from fluffy toys to indestructible floaty bouncy balls.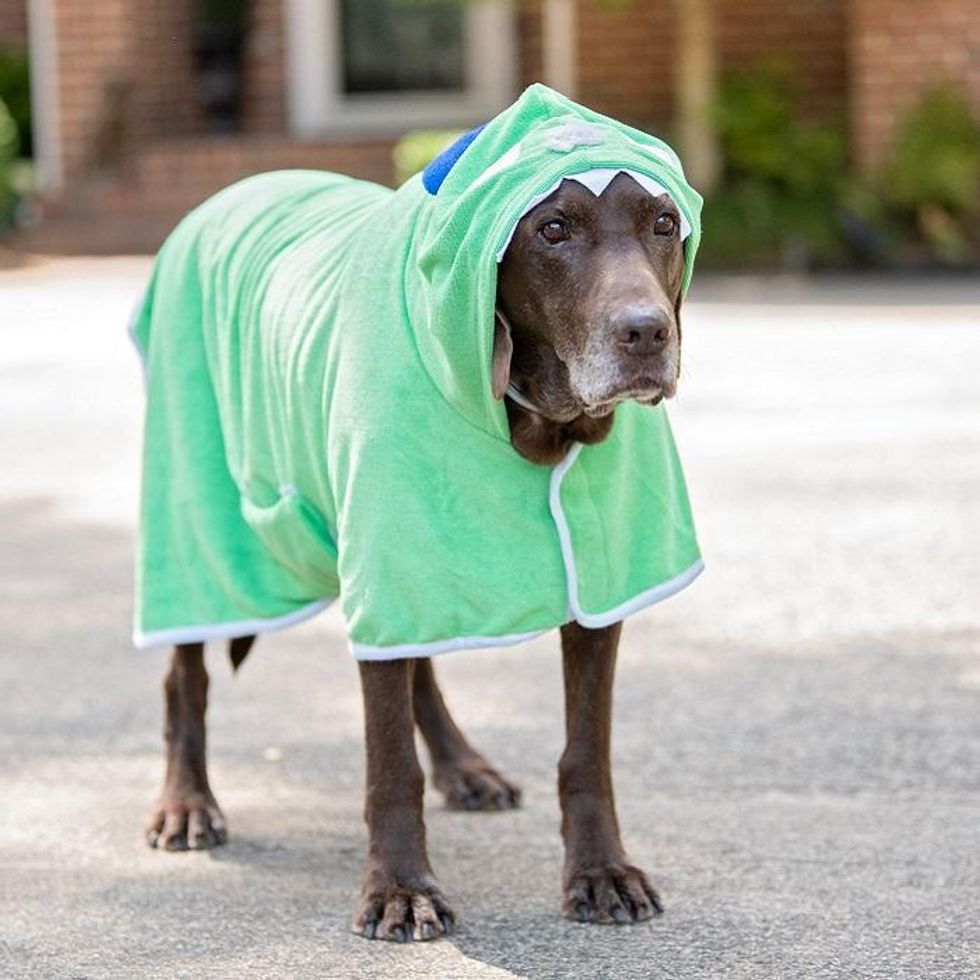 Microfiber towelBoxdog.com
Not a dog person? BoxDog also comes in the form of BoxCat, which also comes with — you guessed it — vegan skincare products. These usually come in delicate little droppers, so don't worry about the nightmare that would be trying to massage a cream onto your cat. These boxes also come with large luxury toys your cat will love to crawl around and sleep on, as well as fun custom cat gear and yummy homemade treats.

Because really, pets are the center of so many of our lives. Maybe you long ago made the choice not to have children because of climate change, so your pets are basically your kids. Maybe your pet is the ultimate distraction from your S/O or from the existential grind of living. Maybe you just really love your dog or cat! Either way, they're sure to love this box.