5 Reasons Bra Haters Love LIVELY
Here's why LIVELY Bras are the best out there
I used to hate bras. I think we can all relate to that euphoric feeling you get when you finalllllly get to take it off at the end of a long day. After pulling it and tugging it all. Day. Long. There really is no better feeling.
I have a large bust (hello 34DD's!), so the pretty bras never fit me, and the functional ones make me feel like I'm about 90 years old (so not sexy). So when I came across LIVELYwhile strolling on Instagram, I assumed the pretty designs were meant for smaller busted ladies.
I took a quick peep at their feed and was excited to see curvy, real women, looking confident and wearing lingerie that was not only well-fitting but beautiful and sexy, too. I decided to take the plunge (pun intended) and try one for myself. And I'm so glad I did.
Think that the perfect bra doesn't exist in your size? Think again, bra hater!
Here are 5 reasons you'll fall in love with LIVELY…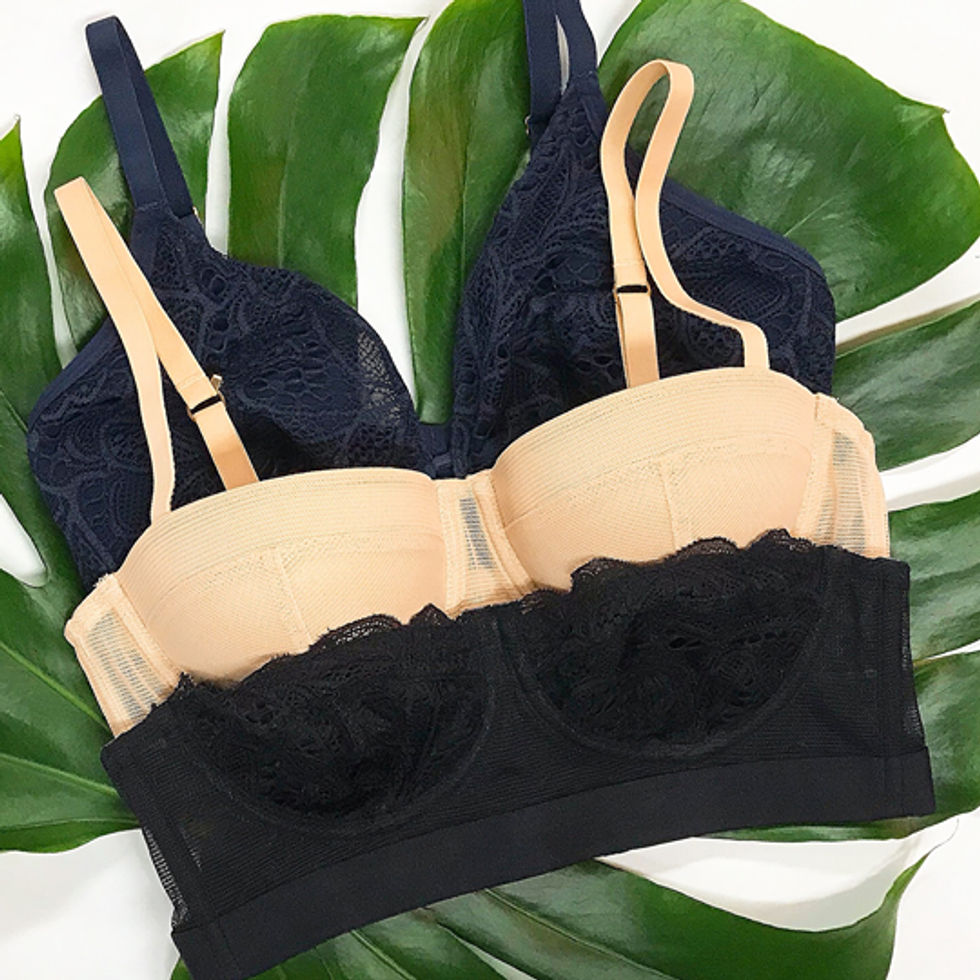 Not Expensive!

Good quality, sexy, and perfectly fitting underwear doesn't have to break the bank. When I think about the amount of money I've wasted over the years on bras that don't even fit me right, I could scream. LIVELY's pieces start at just $35. Plus, they have a mix & match deal that let's you get 3 Bras for $80 or 2 Bras for $60 (Plus 10% off your first order). In addition to bras and bralettes they have flattering undies to match all of their styles. My favorite so far is the basic t-shirt bra - It's a great plunge shape, and I wear it literally every single day. Thank god it comes in 9 colors!
They Actually Fit…..
I've never had a bra fit me so well. I was a little nervous about buying undergarments online because it usually takes 12 to find just one that fits sorta right. But the LIVELY site makes it really easy to understand your true size. When my first bra arrived, the usual feeling of doom came over me as I went to try it on. But as soon as I slipped it on, all of the negative feelings disappeared! No awful boob overspill. It fits, it fits, it actually fits!
They're Comfortable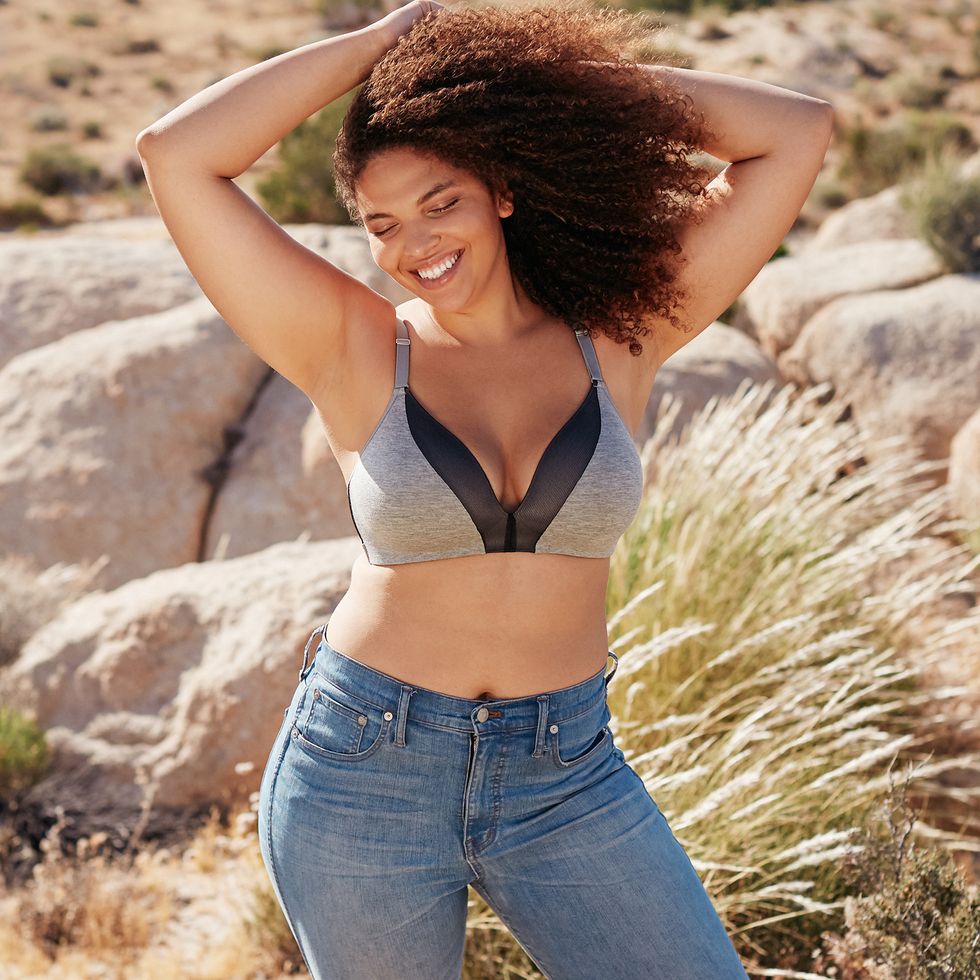 Like, so comfortable that I no longer whip it off the second I'm home. I've always been jealous of those girls that can rock cute bralettes, so I was so excited to see that LIVELY has a no wire bralette for bigger sizes, too. I wasn't convinced that it would be supportive, considering the lack of wire, but since I love my other pieces from LIVELYso much, I decided to try it. Let me tell you; it's a total game-changer. It gives me such a lifted, great shape, without showing too much cleavage. The band doesn't dig into my sides, and straps are comfortable and adjustable - such a change! Plus, it's made with the softest material and comes in fun patterns too.

Doesn't show through clothing
All of LIVELY's styles come in a bunch of colors and patterns, and the super sleek material makes them perfect for wearing underneath tight or slightly sheer clothing. All of their basics, like my can't-live-without t-shirt plunge, come in a range of different nude shades - perfect for under whites! For real though, my Busy Bralette in Lush Life is so cute that I don't mind showing off a little pop of the pink floral print under a lighter colored top.
Looks Amazing, Feels Amazing
We all have the sexy ones and the functional ones, but LIVELY bra's give you the best of both worlds! I've been wearing bra's for 15 years, and this is the first brand I've found that has incorporated all of the elements I'm looking for. They are designed for real women, and the fit is unlike anything I've tried before. I honestly think it makes such a difference to your confidence when you're rocking' a supportive, fun, pretty bra.
LIVELYLeisuree (how fun is that word?! It's like, lingerie that actually functions) is amazing and super affordable, so you can stock up without breaking the bank. From one cynical bra hater to another, I never thought I would ever find bras that were actually comfortable and serve all my bra needs until I found LIVELY. These guys have got it right. There are so many styles, and they even have swimwear, too. If you hate shopping for bras as I did, you need to try LIVELY. Trust me.
Update: Follow this link to get 10% OFF your first LIVELY order today!