We've all been told by our dentists, countless times, that we need to take brushing and flossing more seriously as we get older.
But no one said how boring and unfulfilling the process would be. If you're like me, you just buy disposable toothbrushes left and right and leave that floss container that the dentist gave you six months ago to collect dust in your cabinet.
With life being as crazy as it is, it never feels like the time is right to truly invest in getting a good toothbrush or any sort of extra oral care tools. But as we head into the fall, maybe now is the perfect time to start. In that case, you should consider BURST.
Look, the proof is in the pudding for this one. BURST Sonic Toothbrush is an affordable and award-winning Sonic Toothbrush that has over 30,000 glowing reviews from dental professionals who praise the brush's charcoal bristles that whiten your teeth as you brush. In fact, when the inventors first got the idea of BURST, they built an online group of dental professionals whom they consulted throughout the entire development process. The dental professionals gave them feedback on early prototypes. They gave them recommendations on features and pricing. They reviewed their manuals. They even helped the BURST crew pick out their sleek and sophisticated packaging.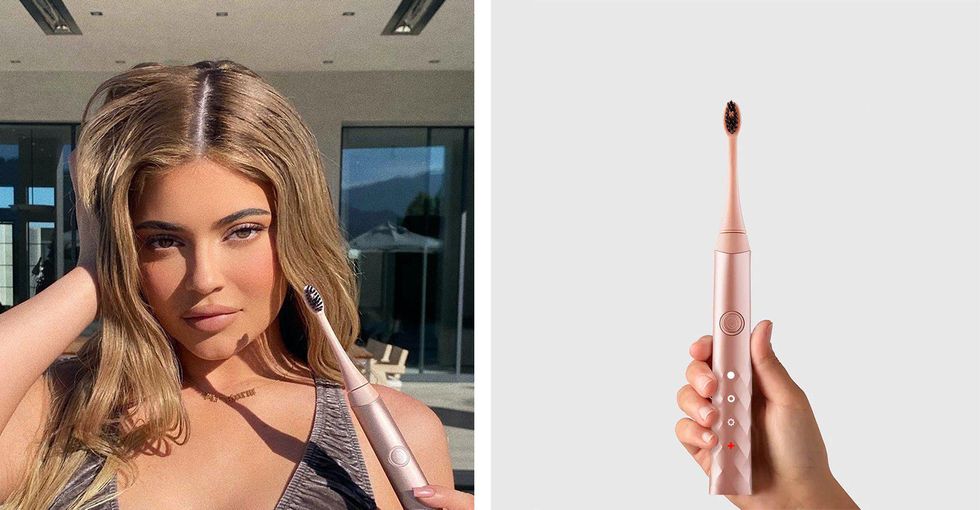 The end result was one of the most powerful electric toothbrushes on the market, with a motor that is clinically proven to remove up to 10 times more plaque than a normal manual toothbrush. The brush's super soft charcoal-infused PBT nylon bristles are specifically designed to remove surface stains; and with up to 1 month of battery life, you can brush anywhere, at any time, for up to 91% greater plaque removal than any lame manual toothbrush can provide.
BURST even reduces gum bleeding up to 3 times more than a manual toothbrush by offering 33,000 Sonic Vibrations per minute. That's not to mention that the toothbrush has what the company calls "Three Wise modes." Whitening, sensitive and massage modes are all at your disposal. The brush even features a two-minute timer. The timer notifies you every 30 seconds, so you know when to switch tooth brushing quadrants.

While the BURST Sonic Toothbrush is obviously the company's bread and butter, they also offer a wide range of other amazing oral care items. For example, they have a BURST Water Flosser that precisely sprays between your teeth in order to dislodge food and bad bacteria.
BURST also offers its own line of oral probiotics. The probiotics, which contain 45 tablets per bottle, reduce bacteria involved with bad breath and help prevent plaque build up. They also resist cavities and contain the highest concentrations of BLIS K12TM and BLIS M-18TM on the market – two probiotic strains that seriously support your overall oral health. They also offer their own brand of coconut whitening strips, which removes years of teeth stains in just two weeks.
Or maybe you're just in the market for a new brand of toothpaste. BURST's own hand-crafted toothpaste is filled with hydrated silica, which helps with natural whitening and stain removal. It also has no triclosan, parabens or artificial colors, and has a very low RDA score, which means that the toothpaste feels good even on the most sensitive of teeth.
The point is: There are so many ways to improve your oral health this fall, you can check out BURST.com to learn more about how you can go into the new season with a bright new smile.