Sun, surf, summer. If that's what's on your mood board these days — whether or not you intend to actually get on a surfboard — you're not the only one.

Each year, I rewatch Blue Crush to ring in the summer season. From the beachy Y2K fashion to the fresh faces of Kate Bosworth, Michelle Rodriguez, and Sanoe Lake, this evergreen classic serves up eternal inspiration.
---
So, it's no surprise that I'm seduced by Southern California's promises of endless summer. And by anything that replicates and bottles that feeling. It's why I moved to LA. It's why I only wear Vacation's summer perfume. And it's why I'm telling everyone I know about California Naturals, a new body and hair care brand inspirited by California culture. They make "radical hair and body products for a life spent in the sun".
Taking cues from simple, shower essentials like Dr. Bronner's and Bathing Culture with a heavy dose of inspiration from Cali-lifestyle brands like Stussy and Vans, California Naturals is the ideal blend of the clean girl aesthetic and the ultimate cool girl vibe.
Founder Shelby Wild is no stranger to creating compelling brands. As the founder of Playa Beauty, Shelby knows how to create brands that work and, more importantly, connect with customers.
The brand creates simple, surf-inspired products that are laid back enough to grace the outdoor shower in a Blue Crush-esque surf shack, yet elevated enough to get featured in your favorite lifestyle influencer's feed. Whether you're in California or dreaming about channeling that effortless vibe, California Naturals delivers not just products, but a feeling. They currently host free classes on their site such as yoga sessions that are available to anyone. They're also planning to host free IRL surf lessons in Cali — keep your eyes peeled!
And if that doesn't sound Californian enough for you — they just announced skateboard legend Tony Hawk has come on board as California Naturals' Chief Culture Officer.
"Tony Hawk is coming onboard as a partner to help guide the brand with his truest sense of California," said the brand. "Tony is someone who we think has represented the state authentically for many decades, so we couldn't think of a better partner. Tony will be creating content and helping to engage the skate culture and community of California, and the US more broadly."
Surf's up, summer's here, and California Naturals has finally launched. Your endless summer starts in your shower.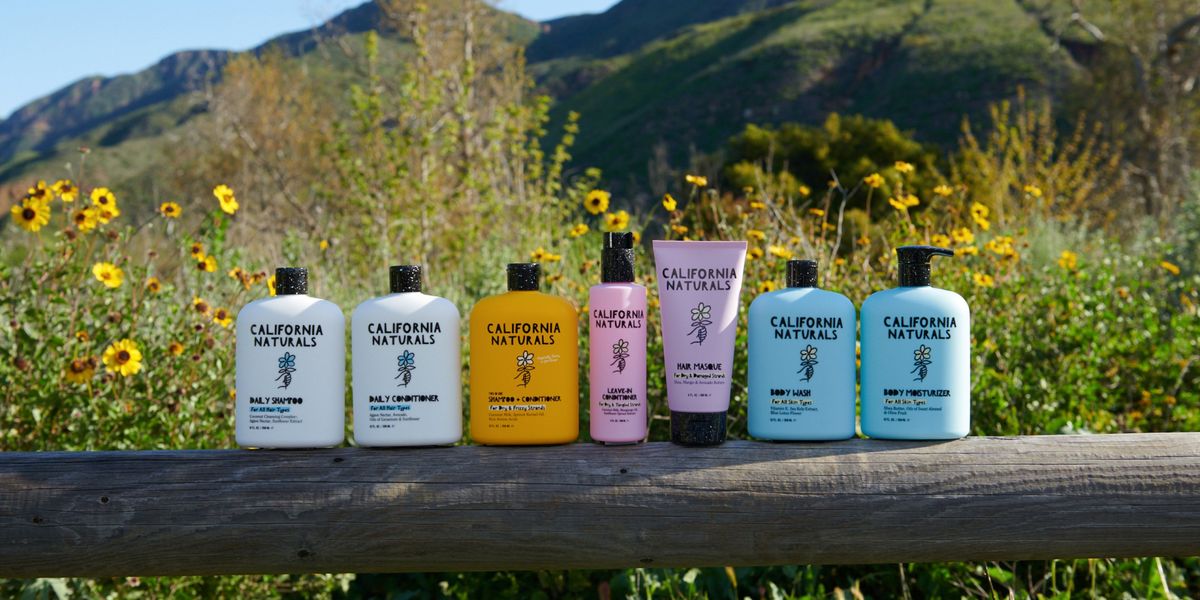 via California Naturals
If you're craving California in a bottle, shop the full line here (available online and at Target!):
Two-In-One Shampoo + Conditioner