In the 1960s, Michelle Phillips was the most beautiful woman in the world. The skinny, blond Californian teenager married John Phillips and became part of the legendary band, "The Mamas & the Papas" in a drug-laced fairytale. She was, according to her husband, the iconic fulcrum of the band's look, and an era. But there was another woman in the band getting attention for an entirely different reason: her voice.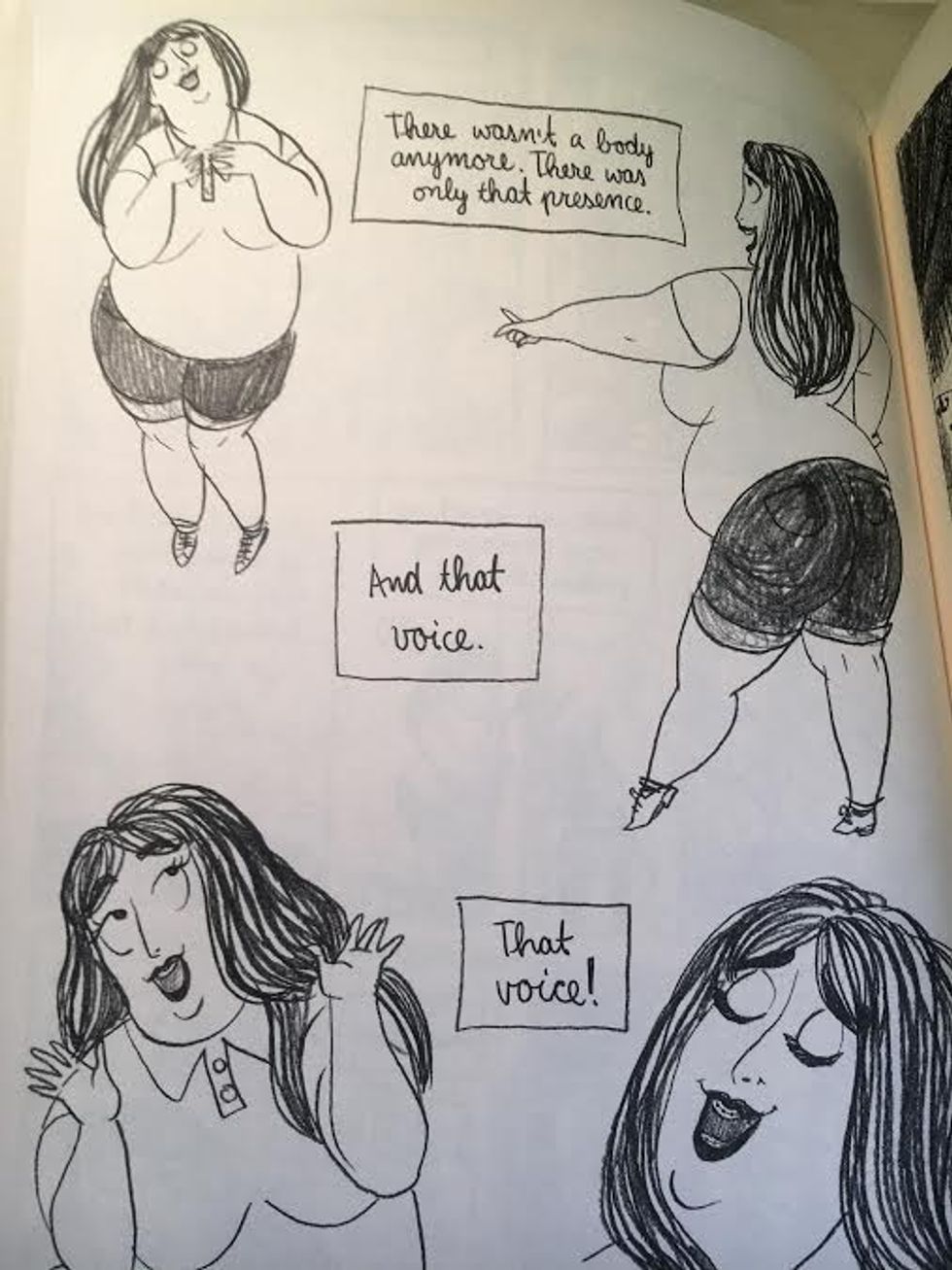 Pénélope Bagieu
Graphic novelist Pénélope Bagieu's nonfiction graphic biography, recently released in English by First Second, is not about Michelle Phillips. It's about Mama Cass Elliot.
California Dreamin': Cass Elliot Before The Mamas & the Papas, tells the story of Ellen Cohen. Ellen is a sweet-eyed and strong-willed girl who loves her father. Together they play Shakespeare, tell stories of Florence Foster Jenkins, and even take a magical rendez-vous to the opera. Philip Cohen, an aspiring opera star himself, first introduces Ellen to the freedom of singing. From her first notes, she's destined not only to keep singing after her father's death, but to become nothing short of a star. From now on, she would be Cass Elliot.
Cass could have very easily wandered into the family deli business, but after being taken under the wing of an at first-skeptical vocal coach, she grew her confidence in pursuing her dream to move to New York and to sing professionally.
She had the drive, she had the voice, and she had the contacts. But there was only one problem. She wasn't a Michelle Phillips. She wasn't remotely a Michelle Phillips. She was overweight, and record labels didn't like that.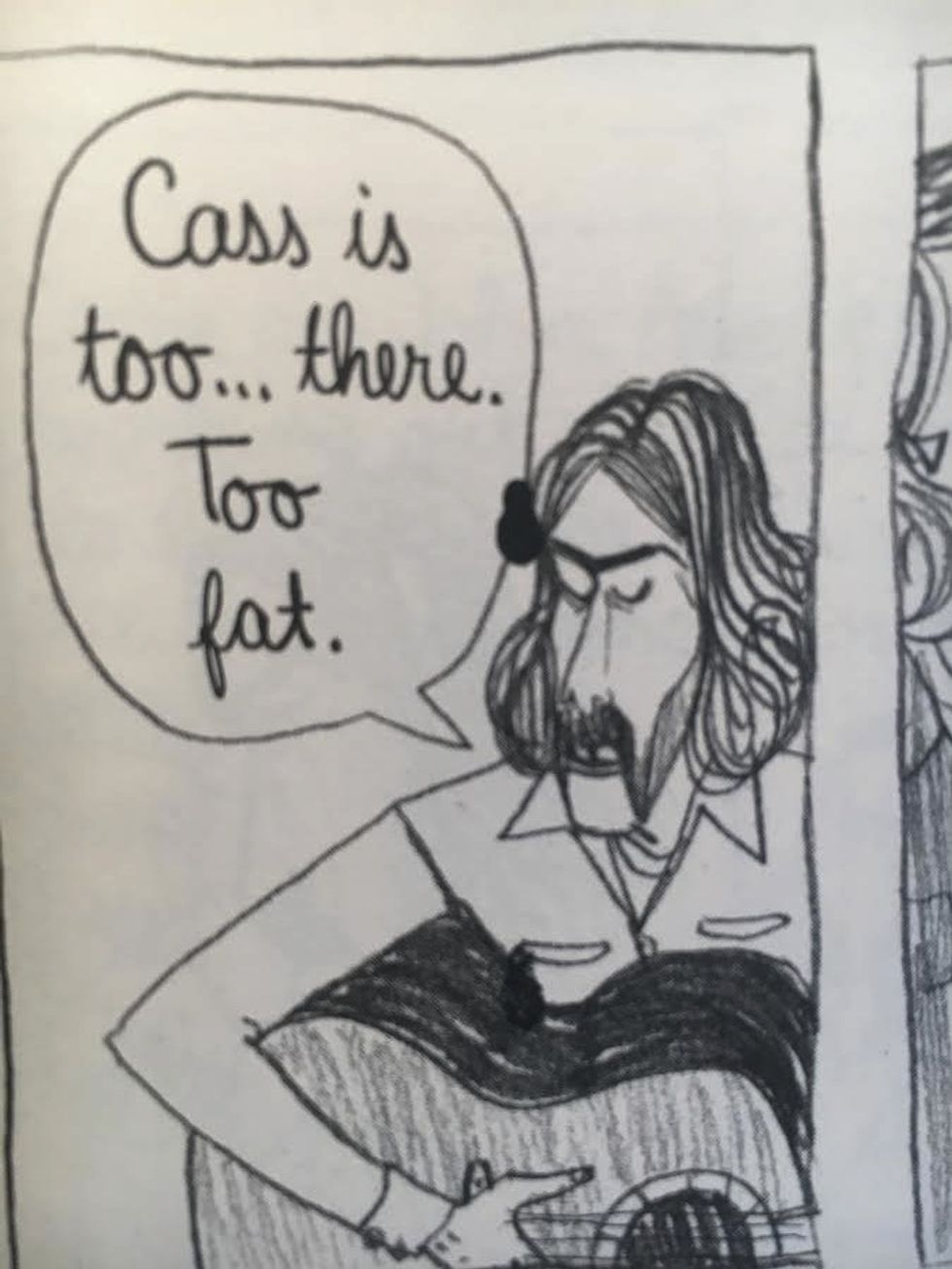 Pénélope Bagieu
She connected with Denny Doherty, a member of The Journeymen with John and Michelle, and the two quickly hit it off. He was her advocate throughout, even when John claimed she was holding them back by changing their look. But he neglected her innate value to the band. It was her ingenious idea to bring in the repeated voice on their most famous hit, "California Dreamin.'" She had the ear and soul for music, even if some thought she didn't have the look.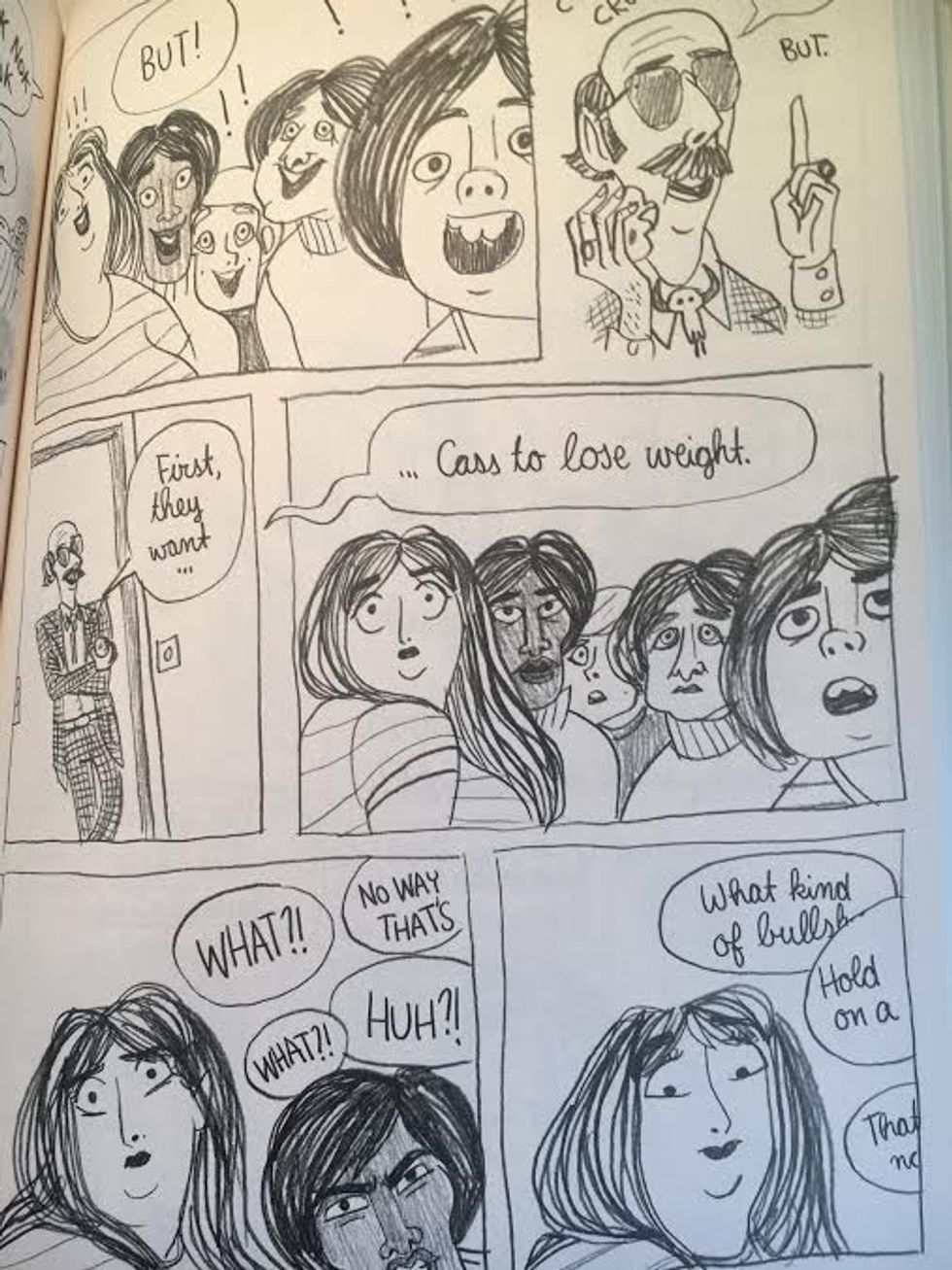 Pénélope Bagieu
But as you make your way through the book, Pénélope Bagieu told us in last night's panel "I'm Drawn This Way: Cartoonists on Cartooning" at New York City's Strand Bookstore, you no longer see Cass Elliot's weight. You just see her: the beautiful, flirtatious mess that she is. Bagieu drew the 266 page book entirely in pencil and without an eraser, a poignant way of showing how medium can echo life. Mama Cass lived her life without an eraser.
Maybe everyone loved Mama Cass Elliot for the same reason they loved Michelle Phillips after all: her beauty. It was a different kind of unconventional beauty, with confidence, attitude, and talent acting as its pillars. She became the icon of another kind of woman, and a new generation.