Celebrate Galentine's Day In Style With Savage X Fenty
Forget Valentine's day, we're celebrating GALentine's day for ourselves and ourselves only.
And what's the best way to treat ourselves this Galentine's day? (Apart from our favorite chocolates, obviously) Some Savage x Fenty underwear!
Who says you need to be in a relationship to own sexy underwear? Whether you are looking for something cute, sexy, stylish, Savage X Fenty has something for every gal. And it doesn't stop at underwear. Between bras, undies, lingerie, pajamas, and more, there's no limit to what you can treat yourself to.
The quality and fit of Savage x Fenty is next-level. Everything is crafted with the highest-quality, softest fabrics and comes in contemporary styles that are way more fashionable than traditional underwear, but still super comfortable.
Some of our favorites include the Microfiber Balconette Bra, Forever Savage Bralette, T-Shirt Bra, all with matching underwear in every style and cut along with so much more. They also have Valentine specials, and how could we forget The Forever Savage Hooded Onesie!
But our favorite part is definitely The Savage X Fenty Xtra VIP membership. With this exclusive membership plan, you get early access to all new drops, limited editions, and 25% off daily. Plus, new XTRA VIP Members get 2 bras for $29!
The XTRA VIP Membership is super flexible. Shop every month, or log into your account to 'Skip the Month' by the 5th of each month, and you won't be charged. If you don't 'Skip', your payment method will be charged $49.95 on the 6th of each month and you will receive one VIP Member Credit valued at $49.95.
Your VIP Member Credit goes into your account to spend or save. It can be used on purchases of $49.95 or more and must be used in full in order to be redeemed. Your credits will never expire.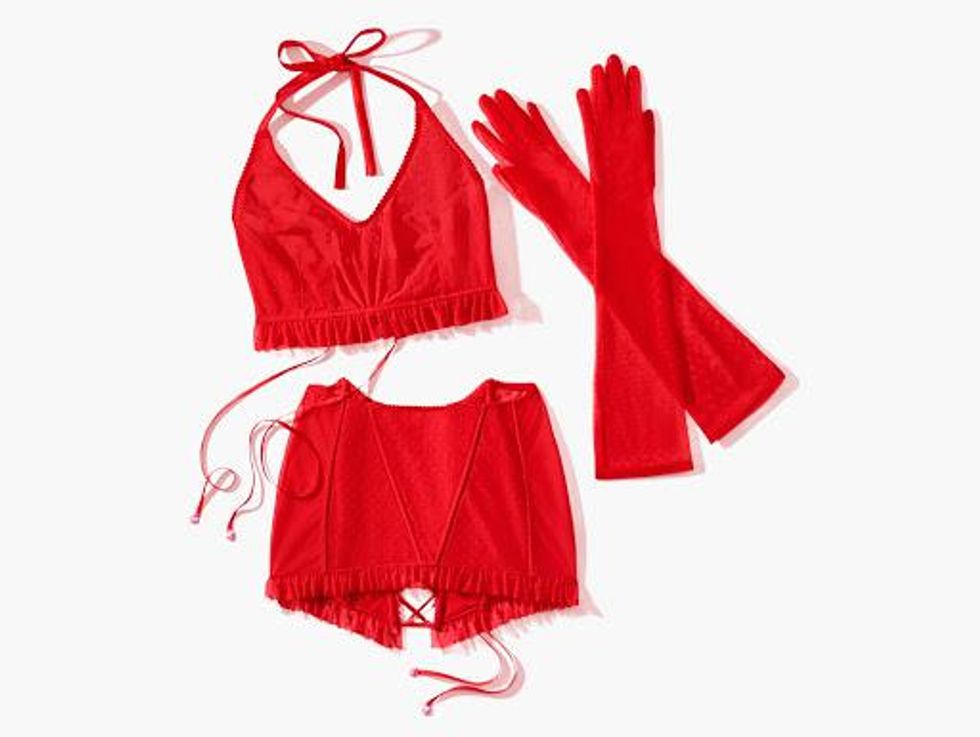 As a new XTRA VIP Member, you also have exclusive access to XTRA VIP drops like the Candy Hearts Collection! You'll find The Candy Hearts Dotted Mesh Halter Crop Cami, The Candy Hearts Dotted Mesh Open-Back Skirt, and The Candy Hearts Mesh Gloves, a beautiful trio that are the perfect mix of sweet and sexy.
With all the amazing luxury products that Savage X Fenty offer, there's plenty that any single gal would feel fab in this Galentine's day and beyond. Check out The Savage X Fenty Xtra VIP membership, you won't regret it.
UPDATE: Fall in Love With Your Lingerie Again, Get 2 Bras for $29 When You Become an Xtra VIP Member!