Image Courtesy of Stylecaster
All products featured are independently selected by our editors. Things you buy through our links may earn us a commission.
A few months back, I remember a Tiktok of someone plugging these new skin tint drops that would change the game. They made your skin glow, but didn't give off an oily sheen that most do. People were raving.
But I didn't listen. I didn't care about up-and-coming brands that could change the way I view makeup. I didn't care that this revolutionary product would make me look beautiful. I was comfortable in my ways.
---
I used to write off any new makeup brand that didn't have reputations or stamps of approval. If I didn't know you, you weren't worth my time. How naive I've been. How silly.
I'm ashamed to admit I knocked Kosas before I tried it. Take this as my public apology to the brand. I'm sorry. I was wrong. I can admit my mistakes.
While I was okay being comfortable with familiarity from brands like Benefit, Makeup Forever, and Tarte, I didn't know I could - and should - elevate my routine. I didn't think there was anything that needed to be fixed.
Because Tiktok, much to my chagrin, wasn't the end of Kosas.
I could've been one of those "I-knew-Kosas-before-Hailey Bieber" people. A member of the niche, yet elusive group of those who find brands before celebs. Who don't succumb to brands because a celebrity said it's great. But I missed it.
All your favorite celebrities are using Kosas now. With or without the endorsements, Kosas products are cutting-edge and high quality without breaking the bank into a million pieces.
What's even better about the brand is that they boast clean ingredients. Kosas is made by people with sensitive skin, so their makeup won't clog pores or cause a massive breakouts the next day. Excuse me while I breathe a sigh of relief.
A brand that's passionate about the environment, your skin, and the way you feel when you wear their makeup doesn't come easily. But with Kosas, you have it all. Hot girl celebrities like HB, Olivia Wilde, and Gwyneth Paltrow all wear it, so I feel fairly confident in claiming that we should too.
The Hailey Bieber Look
The public devours anything and everything Hailey Bieber puts on her flawless face at any given moment. I'm no exception. She's literally perfect and if a model puts it on, I'll probably trust it.
Hailey's YouTube videos - and Kosas - have gained traction over time as she highlights her daily routines in which Kosas is typically front-and-center. And yes, I'm blaming HB for all of Kosas' Revealer Concealer being sold out in Sephoras everywhere.
Her lazy day makeup consists of the coveted concealer and their Cloud Setting Powder, which gives the illusion that you have no pores or dark circles. It's the perfect combo for a fresh face.
The Gwyneth Look
Gwyneth is all things class and elegance. To say she looks younger than my 24-year-old self is both damaging and an understatement. I would do anything to be like Gwyneth when I'm older.
I figured Mother Goop would only be using million-dollar products in her Vogue GRWM, but then I saw she uses The Big Clean Mascara from Kosas. An affordable queen?
You're telling me this goddess uses something that the likes of little old me can afford? Let's go.
She also uses the Weightless Lipstick in Royal, a more berry tone. This vegan, cruelty-free brand makes the absolute best lip products. If Gwyneth, founder of Goop, uses it, we do too.
The OW Look
Recently, we have been seeing a lot of Olivia Wilde. She directed Don't Worry Darling, starring the people's (and her) boyfriend, Harry Styles, and the ever-talented Florence Pugh. We've been eating up her every move lately, so it should come as no surprise that we also want the makeup she's been using.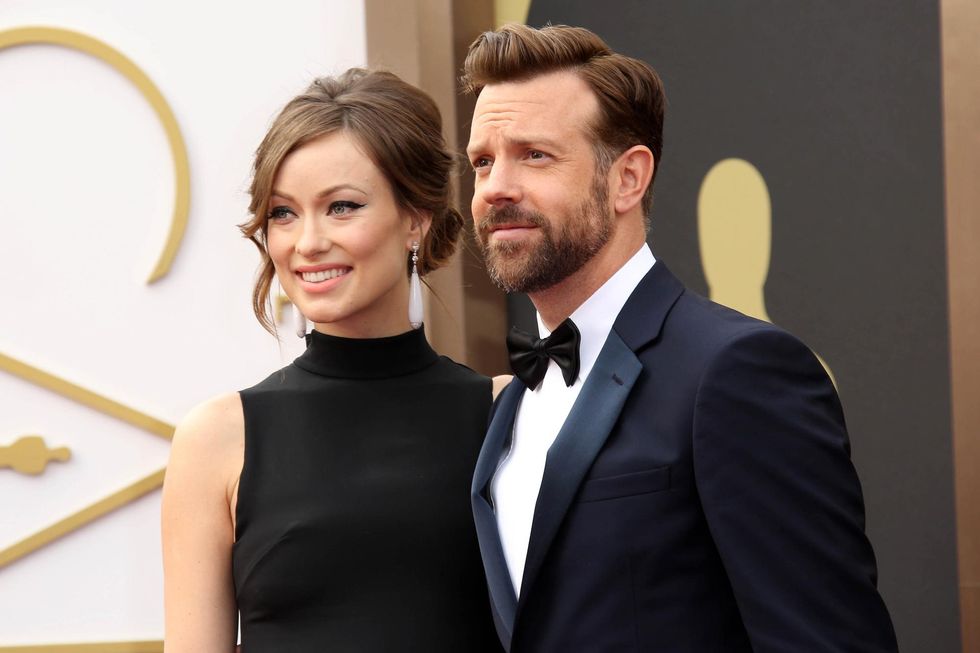 Wilde is seemingly ageless. I grew up watching her on House, and I guarantee you she looks the exact same. If only I could age so gracefully while dating the likes of Jason Sudeikis and Harry…
Wilde confided in Vogue how important brands like Kosas are: "It's an expectation among all throughout the beauty industry to really take into consideration the consumer. They're now much more educated about what we're ingesting in our skin. It's great to see companies like Tower 28 and Kosas—I have their blush on now."
Olivia Wilde's go-to Kosas product is the Weightless Lipstick in the shade Undone. It's the perfect pink neutral that's all the rage right now. The formula is so luxurious that you'll want to constantly reapply it.
At the end of the day, you shouldn't buy everything celebrities use just because. However, Kosas is the exception. The reviews from celebrities and consumers alike don't lie.