It's official: this winter is all about the thick, oversized, chunk-tastic sweater. The runways inspired it. Vogue called it. Instagram influencers hopped on the look. And now the coziest high-fashion trend in decades is flying off the racks. The only challenge is figuring out which chunky sweater is right for you—and how to wear it without looking like you're wrapped in a Slanket. Yeah, that's a big one.
Vogue's Madeline Fass suggests layering it over a loose slip skirt, a pair of leggings or your favorite denim jeans. "Generally speaking, you want to keep things narrow and streamlined on the bottom, add on eye-catching extras (a hat, a slung-across-the-chest fanny pack) and try for the element of surprise," writes TheFashionSpot's Cordelia Tai. That surprise could be anything from wearing your sweater OVER your jacket to belting your super-sized sweater and turning it into a dress. The more layers and textures the better.
Are you overwhelmed by the options yet? Don't worry, we got your sweater-covered back. Here are some of our favorite (totally affordable) chunky sweaters plus some Instagram inspo for styling each one.
The Super-XL Chunky Sweater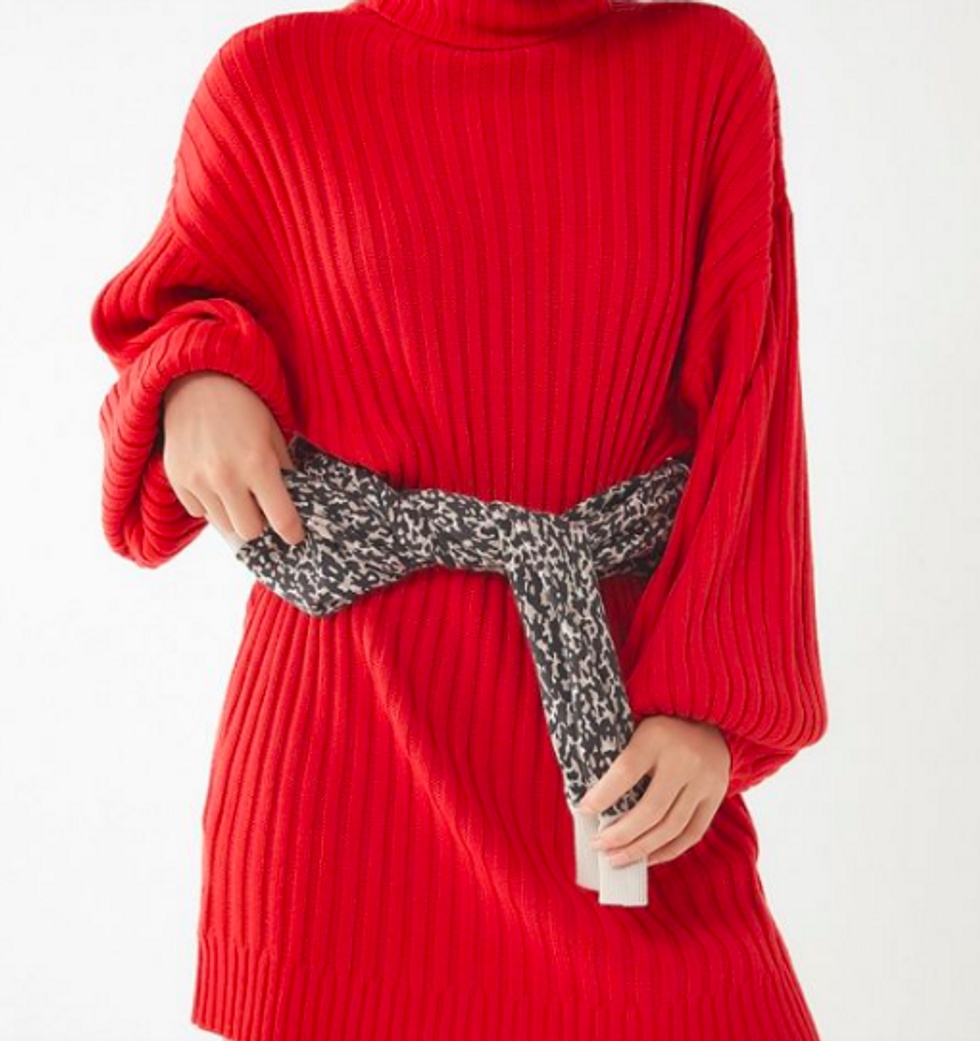 Where To Find It: Urban Outfitters

Price: $69
How To Wear It: Like a Dress. UO has the dress version that's perfect when belted by the arms of another sweater. (Yes, that's sweater on sweater). If you want a looser look, you take one Instagrammer's cue and buy any XL oversized sweater, pair it with tights and whole lot of chunky necklaces for a full-on minidress getup.
The Gigantic Knitted Cardigan
Where To Find It: ChicWish
Price: $75
How To Wear It: With your favorite T-shirt and a pair of denim jeans, obviously.
The Off-The-Shoulder Version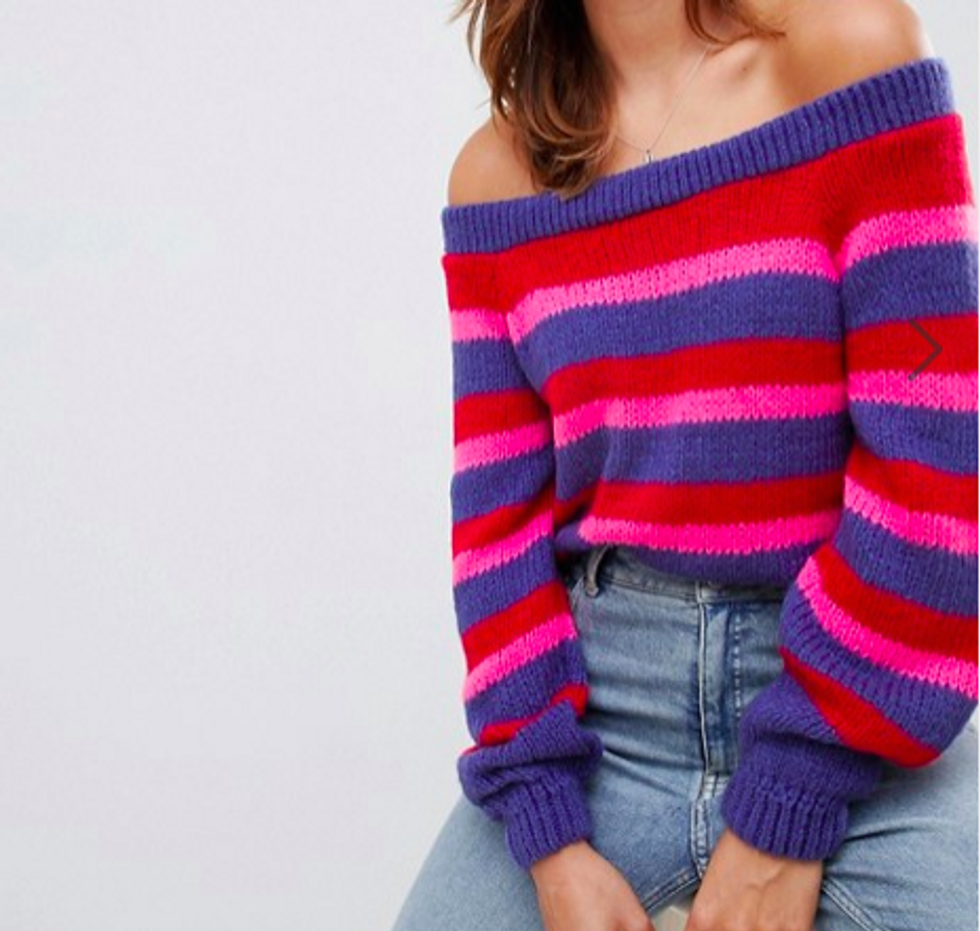 Where To Get It: Asos

Price: $27
How To Wear It: Chunky sweaters aren't always about covering up completely. Those wide-necked or V-necked slouchy styles are meant to hang loosely around your shoulders for a little hint of skin. Pair it with jeans, boots and a killer pair of earrings (see below).
The Popcorn Cableknit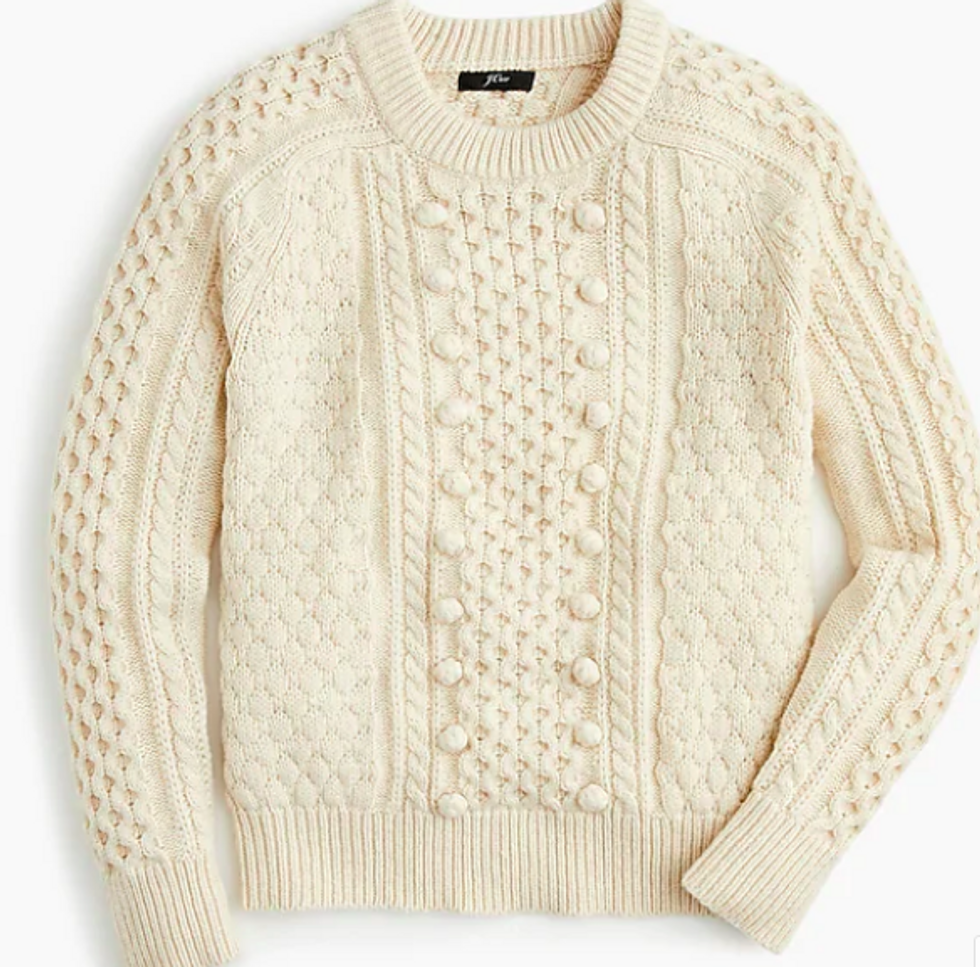 Where To Find It:J.Crew

Price: $44.99
How To Wear It: Try a monochromatic look and accessorize with a pair of colorful sunglasses or a dangling necklace.
The Oversized Turtleneck Knit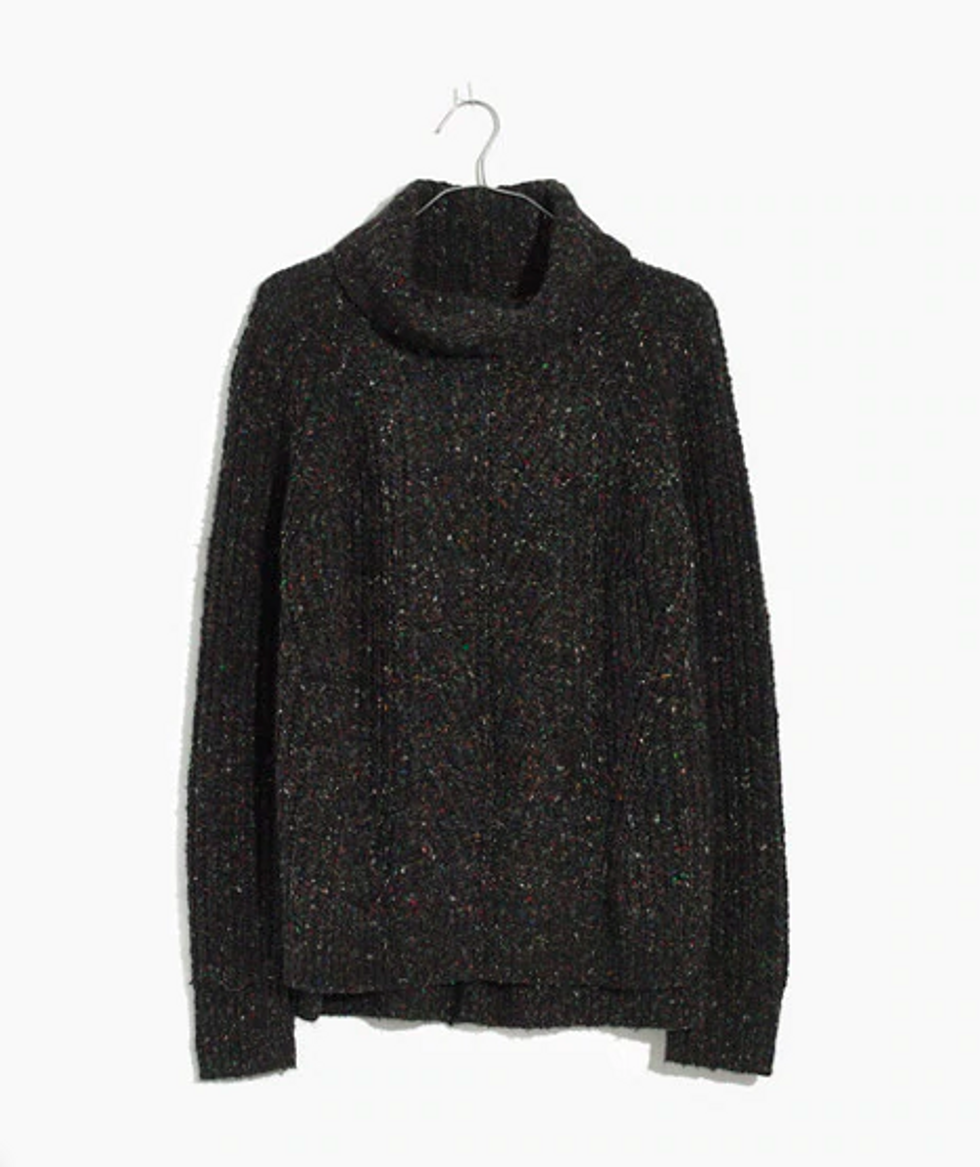 Where To Find It: Madewell

Price: $89.99
How to Wear It: With a pair of leggings, or half-tucked into sleek pants. Don't forget the dramatic purse strap!
The Everyday Chunky Sweater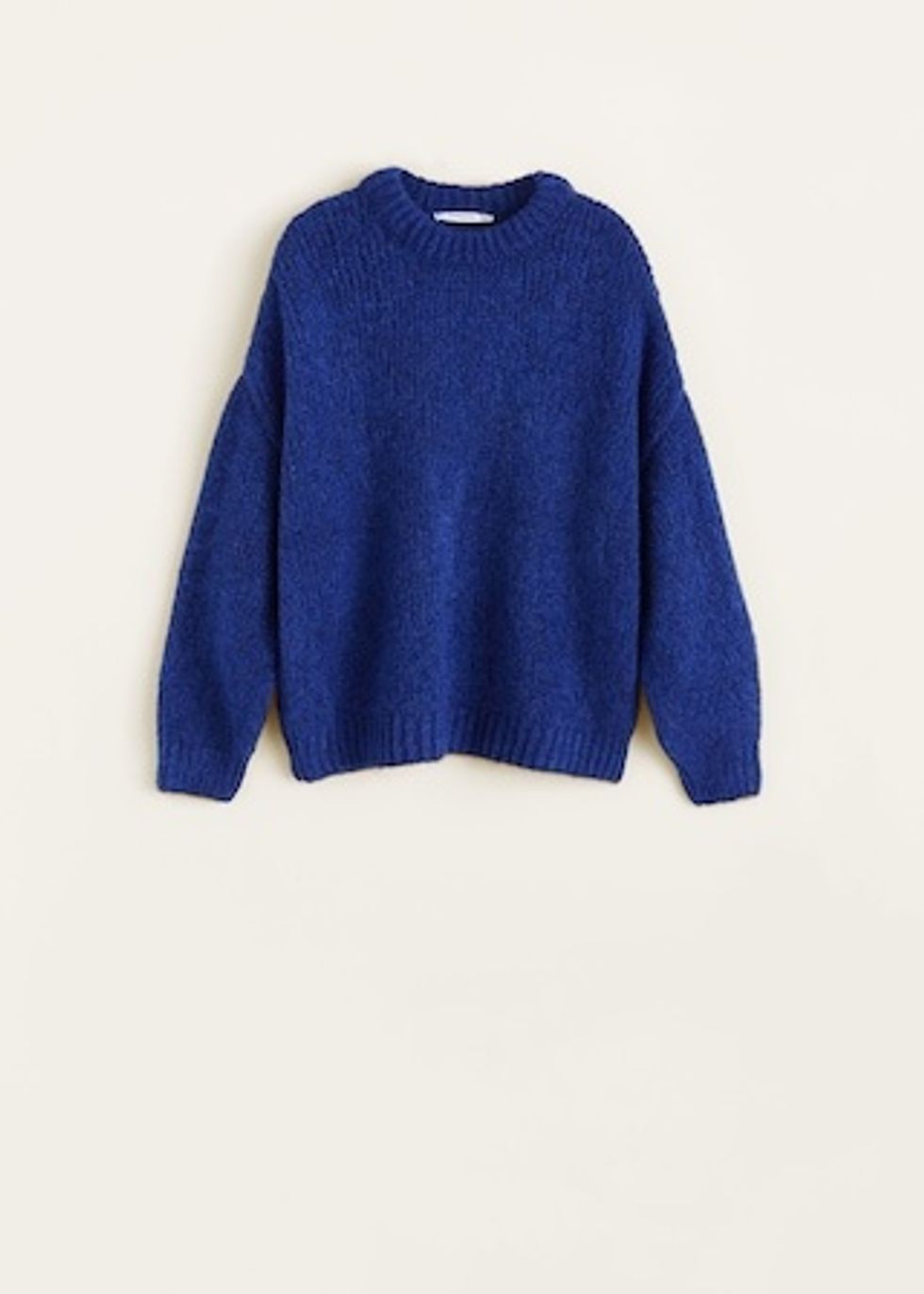 Where to Find It: Mango.com
Price: $41.99
How to Wear It: Pair it with a long skirt, or layer it over your favorite patterned maxi dress.
The Red Statement Sweater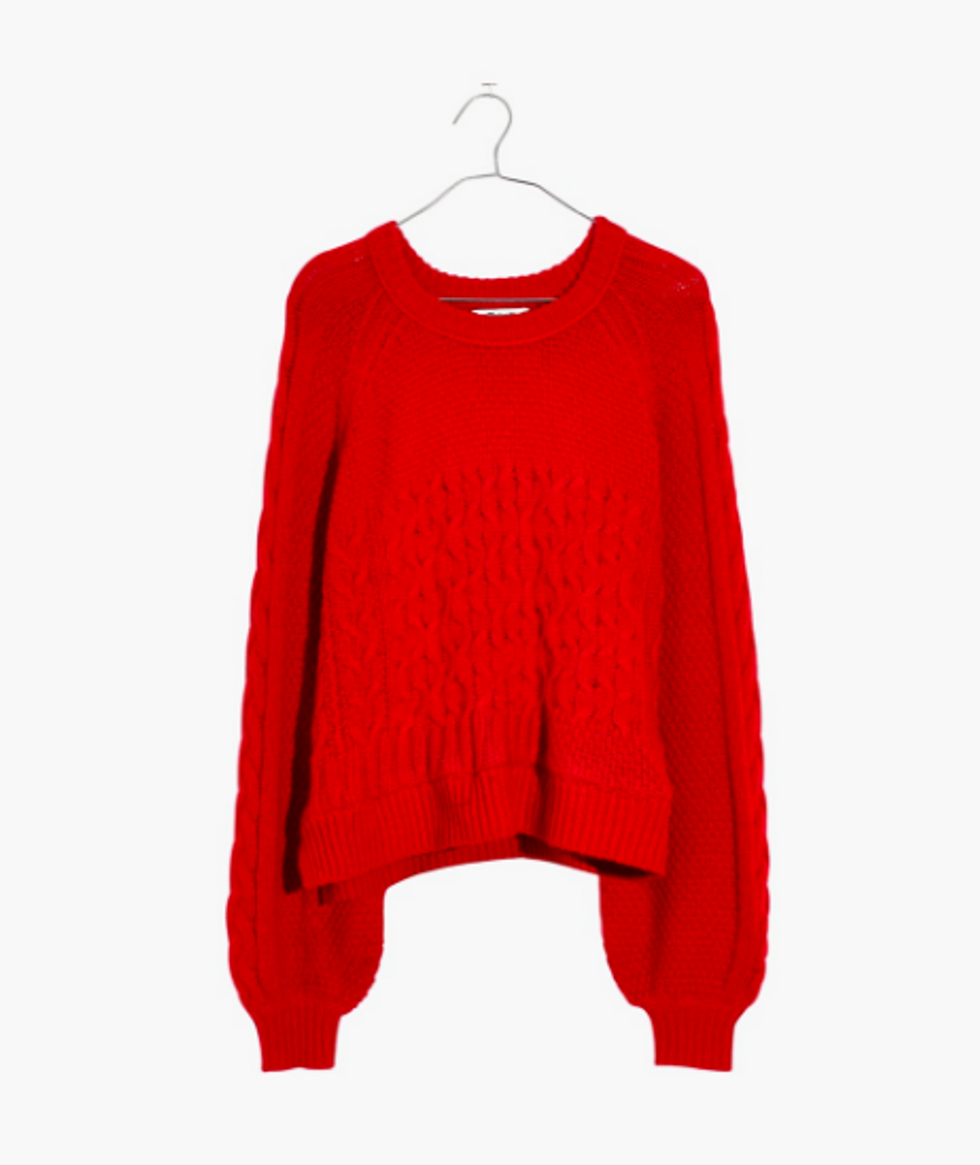 Where You Can Find It: Madewell

Price: $69.99
How To Wear It: Tucked into a pair of your favorite blue jeans, or loose over leggings. Keep it simple and let the bright red pop of color steal the spotlight.
It's a cold, cold world out there. (Looking at you, Polar Vortex.) So bundle up and embrace the chunky sweater. Layer it, tuck it in, belt it, wear it loose. The bottom line: there's no wrong way to wear this cozy, snuggly fashion trend. It's large, in charge and here to stay—at least until the weather warms up.