They were worn by Grecian performers and roman soldiers in antiquity. A single pair has survived 1,000 years old. And current versions inspired their own NewYorker profile in 2018. To say clogs are resilient would be an understatement. Those wooden-soled shoes are part of fashion history, and they're not going out of style anytime soon.
"They're absolutely classics. They passed into the pantheon a while ago," Kim France, founding editor of Lucky, tells New York. The NewYorker's Lauren Mechling went on a hunt for the shoe, which has appeared on the runways Christopher Kane and Balenciaga. "Much in the way that it has suddenly become fashionable to swaddle our toddlers in costly burlap-like linens and sepia-hued ensembles befitting street urchins, adult women are opting to slip into footwear that gestures at the rough-hewn and the handmade," she writes. "It doesn't surprise me that we would be leaning back into a nostalgia for a better time."
Of course, her quest for the perfect clog led her to a New York-based boutique hawking the brand No. 6, a label established in 2005 that has since developed a cult following. (It's Kim France's everyday shoe, too)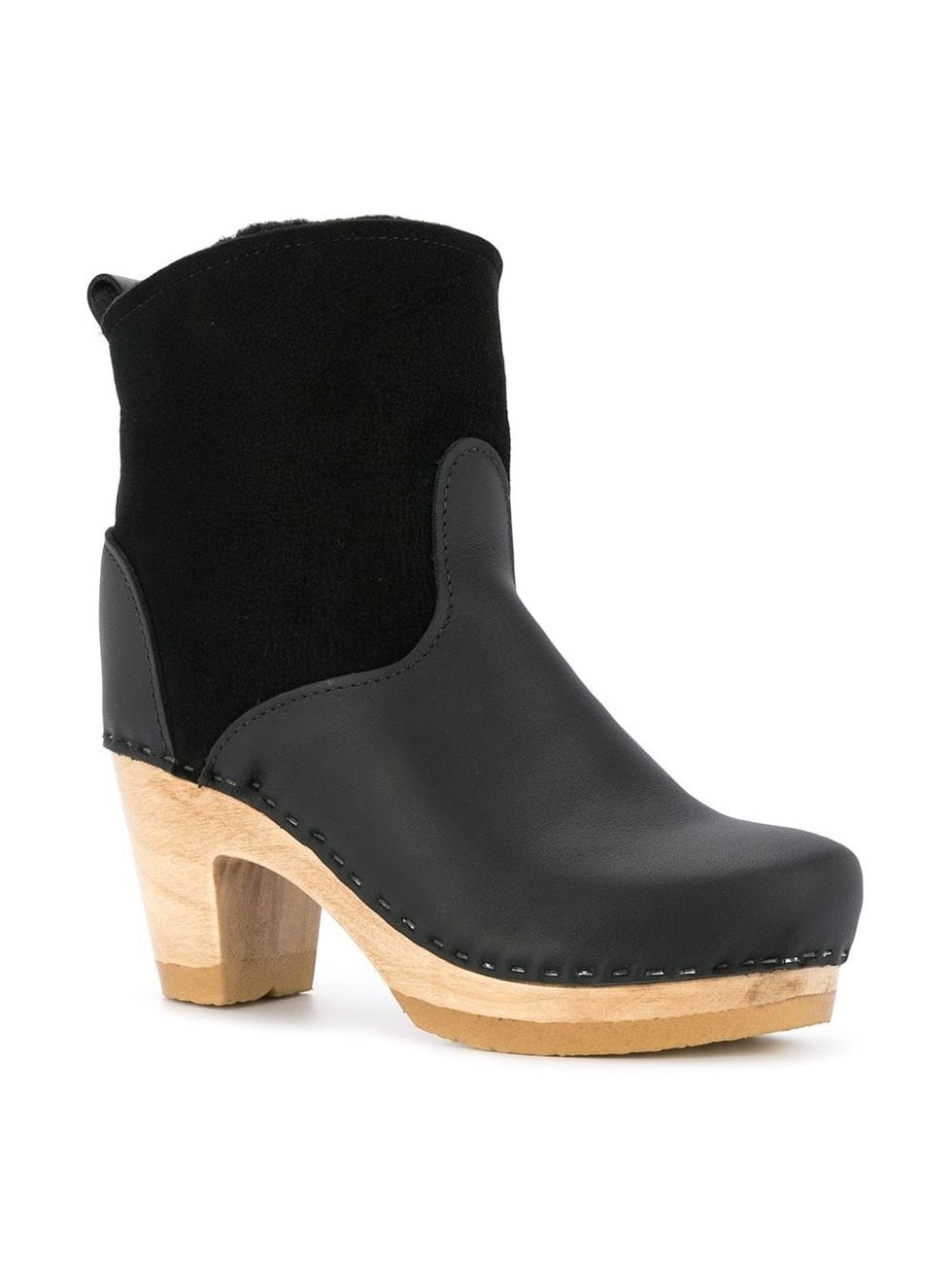 The No. 6 boot, which come in varieties ranging from black shearling-lined (above) to leather lace-ups, are made for the coldest of winter months. They offer height, stamina and not a small dose of cozy warmth. So if you've got $400 plus to spare you may as well splurge. But if you're looking for a similar clog boot to last you through the year for a little less moolah, here are some other options.
The Playful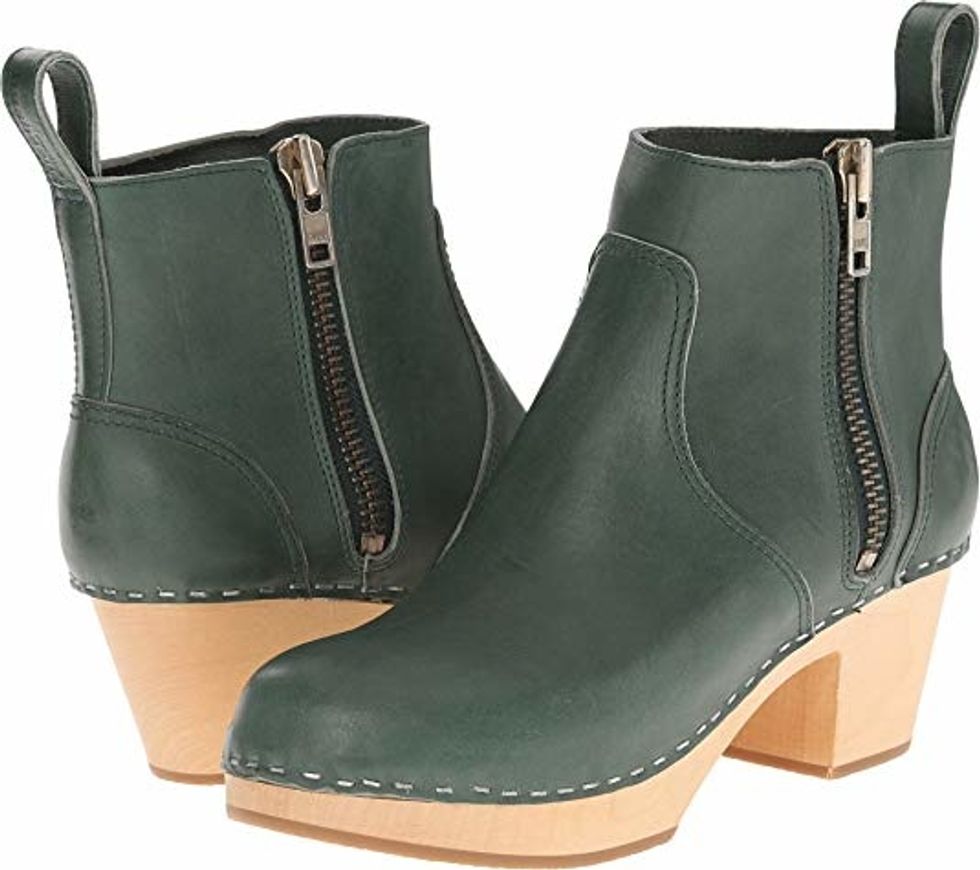 Swedish Hasbeens Women's Zip It Emy Ankle Boot, $151 and upAmazon.com
The Swedish Hasbeens brand is about as iconic as No. 6. Launched a decade ago, the shoes were inspired by the Swedish clogs of the 1970s and updated with colorful sandals and booties for the Instagram age. The Zip-It's also come in an electric yellow, if you really want to turn heads.
The Extra Cozy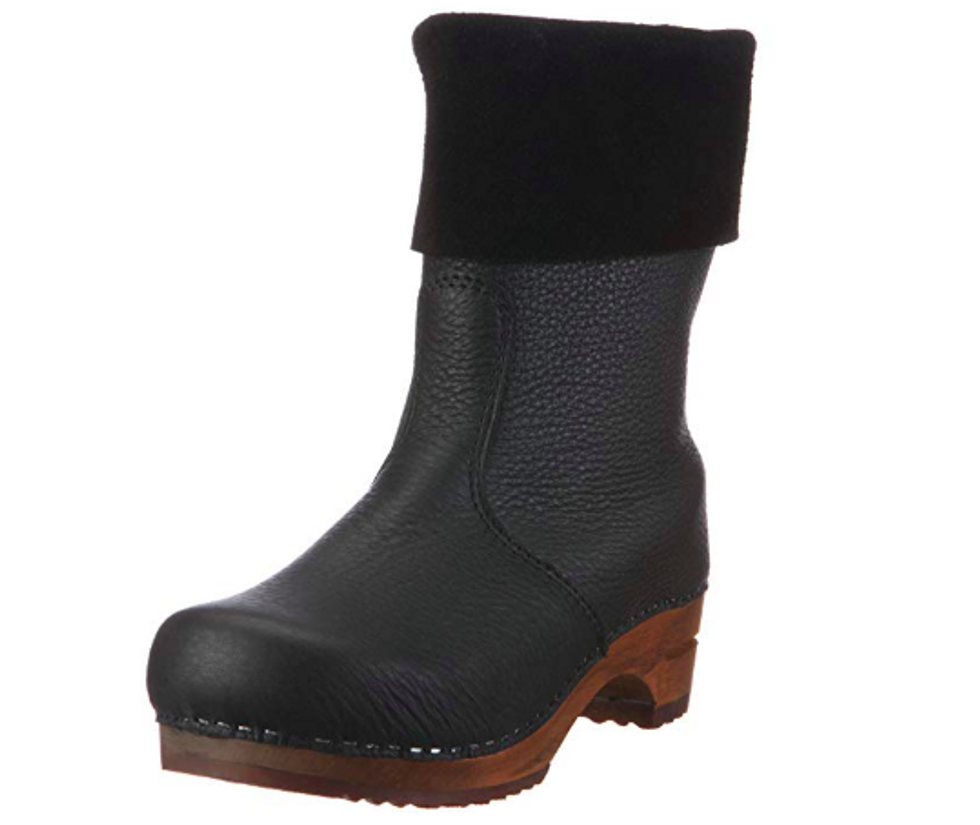 Sanita Women's Wood Alison Cuffed Boots, $122Amazon.com
Sanita's soft leather clog boots feature a suede interior, which can be rolled down or worn up for higher coverage. The soles are also stained in a darker wood.
The Lace-Ups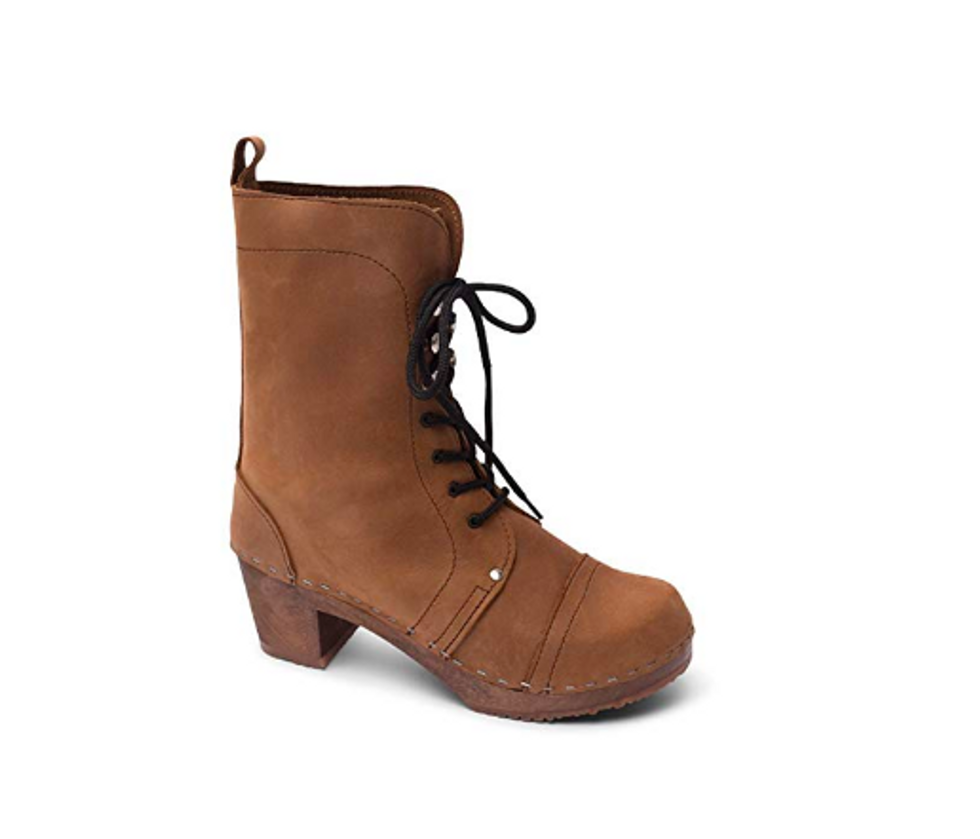 Sandgrens Swedish High Heel Wooden Clog Boots for Women, $289
Amazon.com
These handmade leather boots are as much about fashion as they are about comfort. Writes one Amazon reviewer: "I work on my feet 12 hours a day and these were comfortable all day. They are very supportive and my feet and legs did not hurt when I took them off. I got compliments galore."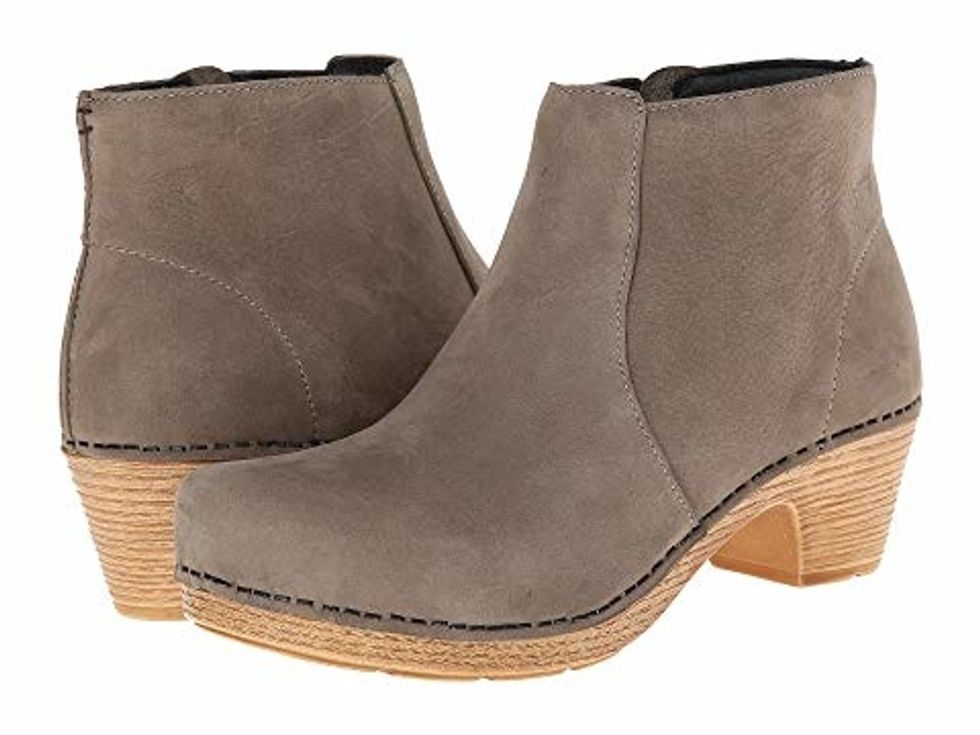 Dansko Maria, $169.95Zappos.com
Made from soft, milled nubuck leather, with a leather footbed to support the upper arch, Danksos have also gotten their fair share of media attention, with the
Guardian
labeling them "Status Clogs."
The Moon Boots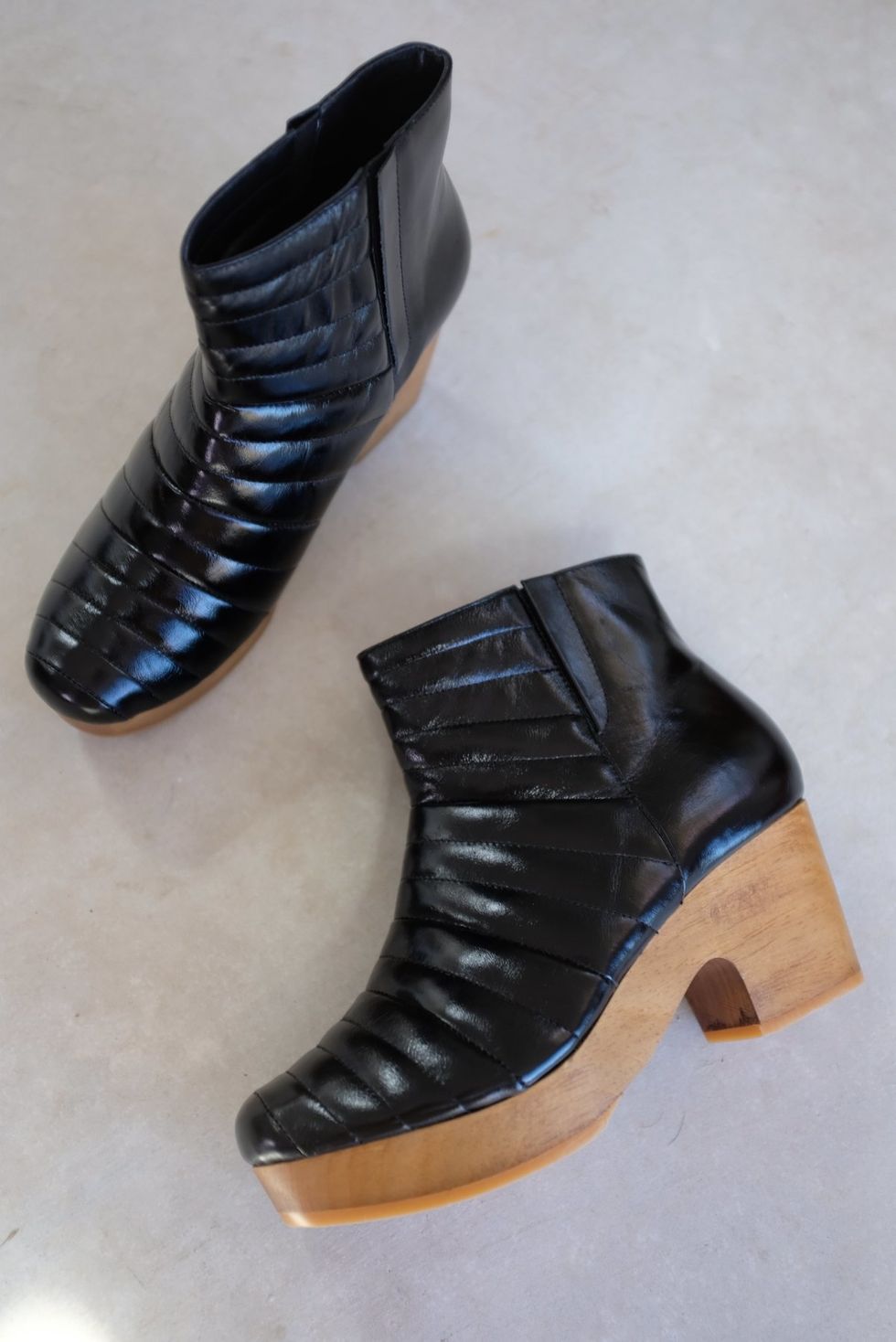 Belkina Ribbed Boot Clog, $310Garmentory.com
These wood-soled boots are made in Peru with Italian leather and are notably devoid of those "gauche" staples around the sole, as Garmentory suggests.
The Cut-Out Booties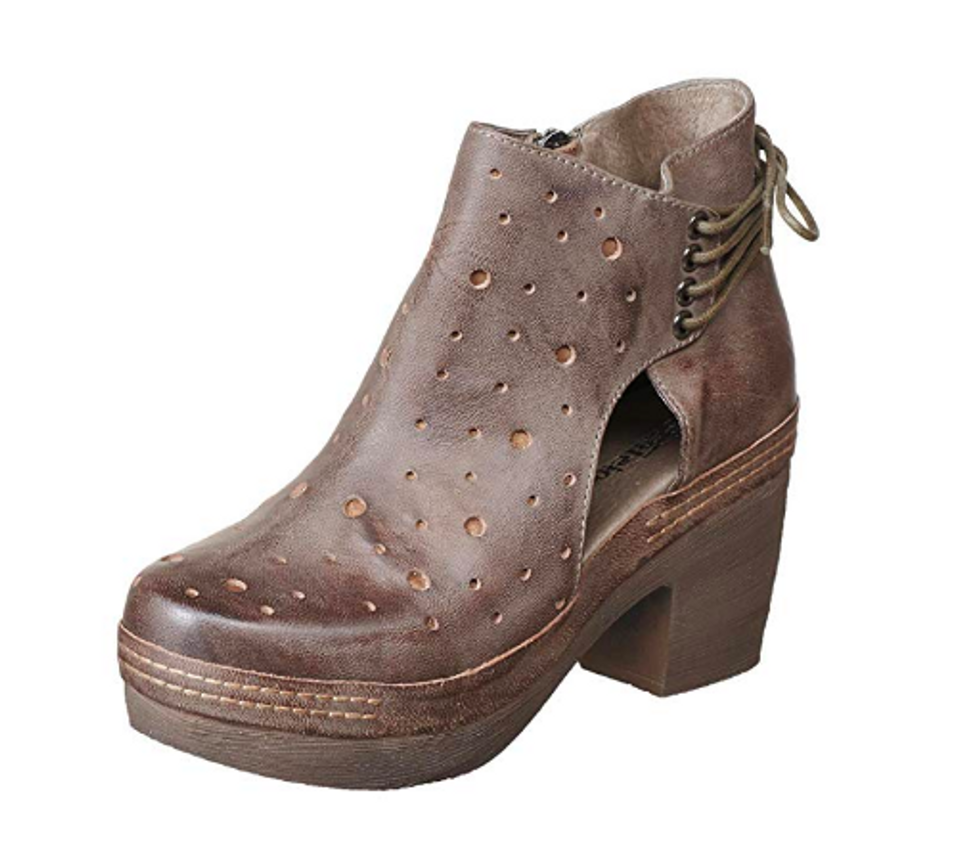 Antelope Women's 996 Leather Cut & Lace Clog Bottom Bootie, $194Amazon.com
Antelope's version of the clog boots come in both gray and tobacco, with stippling and a small ankle peek-a-boo for air conditioning in warmer months.