Coffee is truly a saving grace, a small spot of consistency and peace that helps each morning feel just a bit easier.
During quarantine, some folks have gotten quite creative with their coffee recipes. One in particular has outshone all the rest. If you may have seen a frothy iced coffee recipe floating around the Internet lately; that's probably dagona, a recipe that recently grew popular on TikTok.
It first became popular on the South Korean cooking show, Stars' Top Recipe at Fun-Staurant, in January. Whipped drinks have also been popular for a long time in Pakistan and India.
1. Dalgona Coffee
To make this beautiful, frothy-looking blend, all you need are these simple ingredients:
2 tbsp granulated sugar
2 tbsp instant coffee
2 tbsp cold water
Milk for serving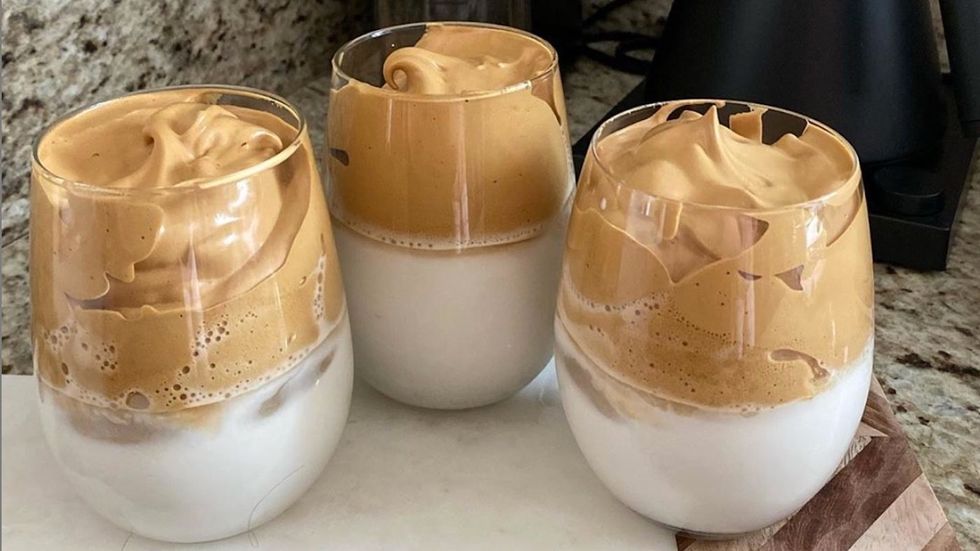 Dalgona CoffeeSimplemost.com
Check out the recipe at Delish.com.
Easy way to make the Tiktok Famous Dalgona Coffee☕️www.youtube.com
2. Milk and Honey Coffee
You will need:
1 Nespresso Altissio capsule
1 teaspoon honey
1/4 cup skim or almond milk
1/4 cup half and half
1/4 teaspoon vanilla
6–8 ice cubes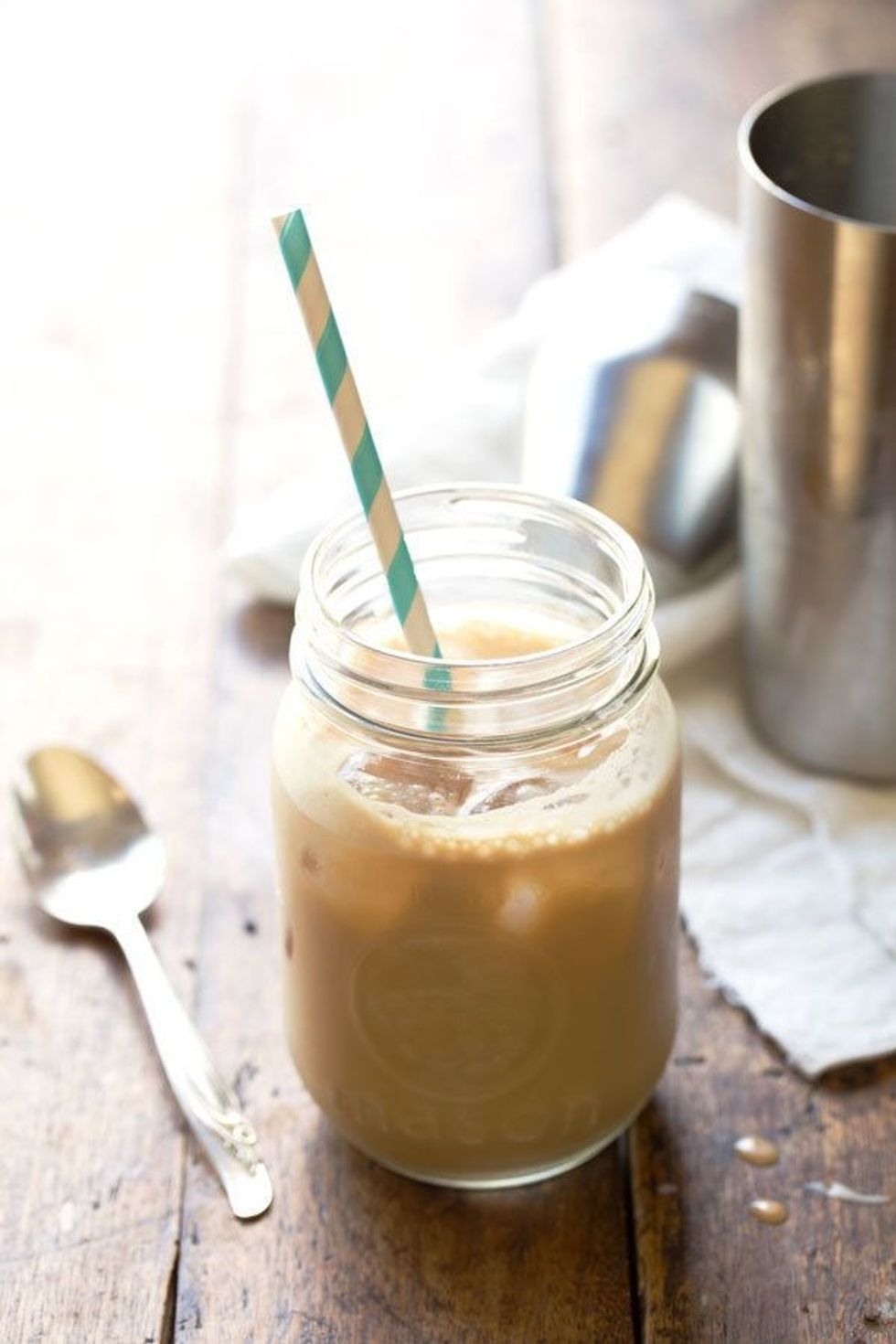 Milk and Honey CoffeeHuffpost
Find the recipe here from Pinchofyum.com.

3. Oatmeal Latte
You will need:
1 cup old fashioned oats
2 1/2 cups whole milk
1/4 teaspoon salt
1/8 teaspoon cinnamon
1 teaspoon vanilla extract
3 tablespoons brown sugar
2 or 4! shots of espresso
granola for topping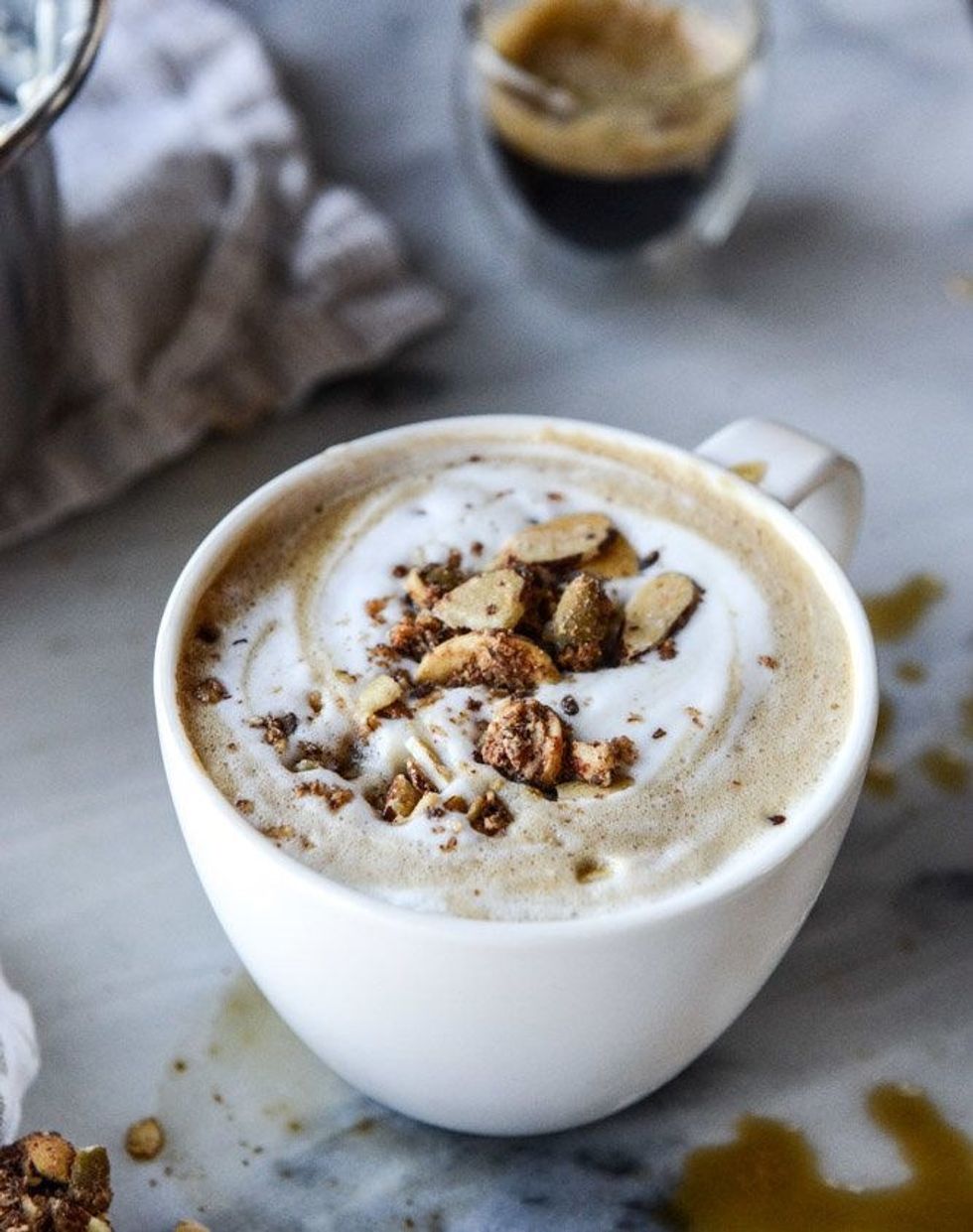 Oatmeal LatteHowsweeteats
Find the recipe from Howsweeteats.com.
4. Starbucks Iced Mocha
Find yourself missing the sharp chemical burn of a delicious Starbucks drink while at home?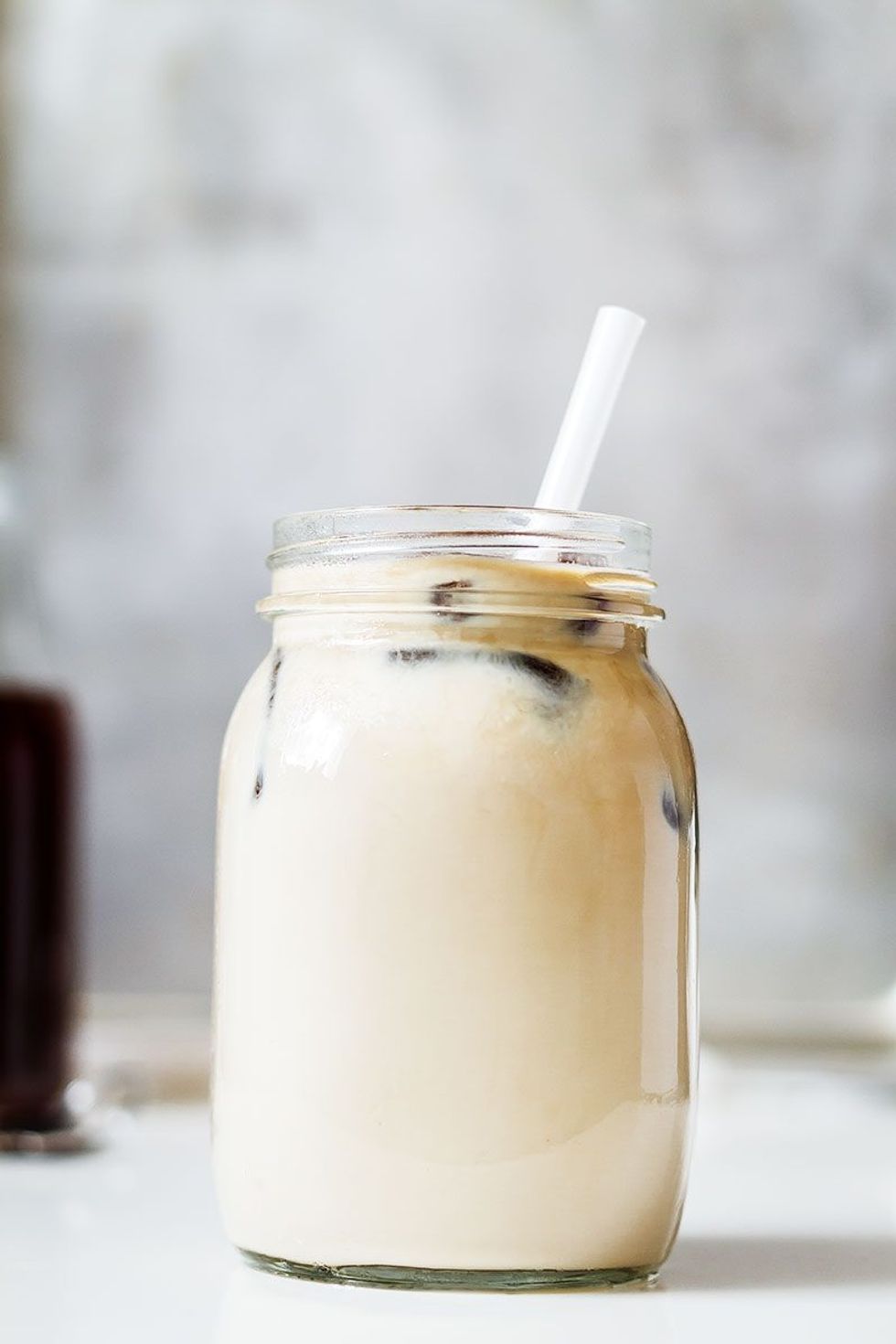 Iced MochaEatwell101
All you need to relive the experience is:

Two tablespoons of chocolate sauce - or melted chocolate
Double espresso
100ml cold milk
Handful of ice
Whipped cream
Find the recipe from howsweeteats.com.