Comfort, Meet Cool: The Allbirds Mizzles
Hunting for sneakers is equally as hard as hunting for jeans for me. I'm not looking for hyper-performance shoes, but I'm also not in the market for the clunky dad sneaker either. I need them to be comfortable, stylish, versatile, and water-resistant since I live in a city that rains fairly often. Finding a pair like that is not something that comes easily.
The obvious choice would be investing in a pair of Nike or Adidas, but I hate bold logos on my wardrobe and want something modern and timeless.
As such, I'm forced to pick comfort over style and am left with sneakers that are less than fashionable to keep my feet warm and dry. I was on the verge of settling for yet another pair of basic, outdated sneakers for the sake of my feet when I randomly came across Allbirds in my Instagram feed.
Allbirds has a range of cool, yet comfortable sneakers that come in various styles and colors. They looked great online, but I've been burned by ordering shoes before. I've either ended up with sizes that are way off or shoes that look nothing like the picture.
However, the Allbirds Mizzles were worth it to me–high risk, high reward. They have a sleek versatile look and a huge range of colors–Thrive Teal, Buoyant Pink, Deep Emerald, and even the limited-edition Dapple Grey and Hazy Beige! They seemed light, stretchy, and easy to slip on.
Looks aside, the tech! Water-resistant! Made with ZQ Merino Wool! Next-level traction! I was sold. Priced at $125 and with their 30-day return policy, I added the Wool Runner Mizzles right to my cart.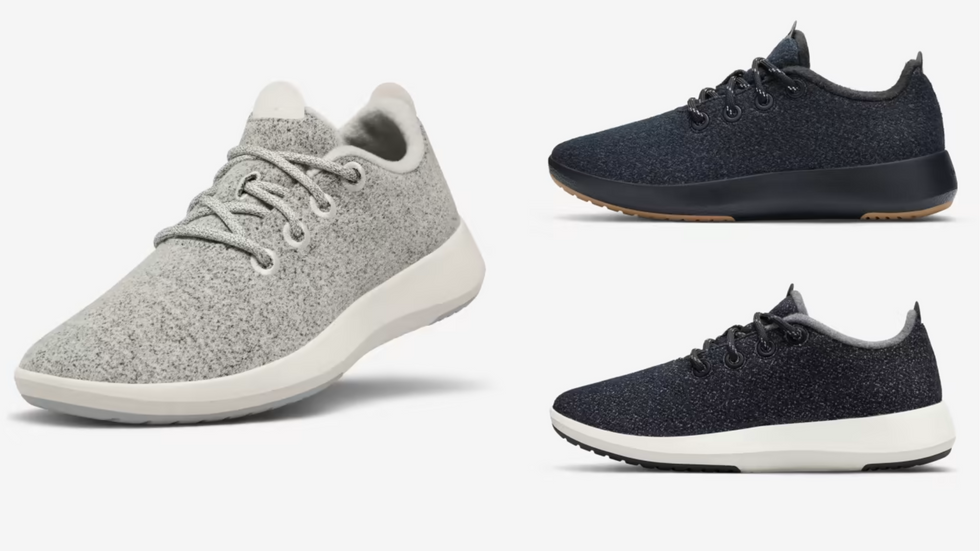 When the Mizzles arrived, I slipped them on and I swear I'll never take them off–they're beyond comfortable, true to size, and don't require any breaking in. The ZQ Merino Wool keeps my feet warm and cozy without feeling heavy or stuffy which is ideal when I'm jumping over puddles on the regular. It also meets the highest standards of environmental care, animal welfare, and social sustainability.
And speaking of puddles, the Mizzles are made with Allbirds' unique Puddle Guard® that keeps your feet dry without wearing you down.
The Wool Runner Mizzles are my newest staple. My friends are convinced I don't own any other shoes, and honestly – I don't even need to! Not only do they come in 3 classic colors, 2 limited edition colors, and 5 sale colors, but there's a huge range of Mizzles styles to choose from.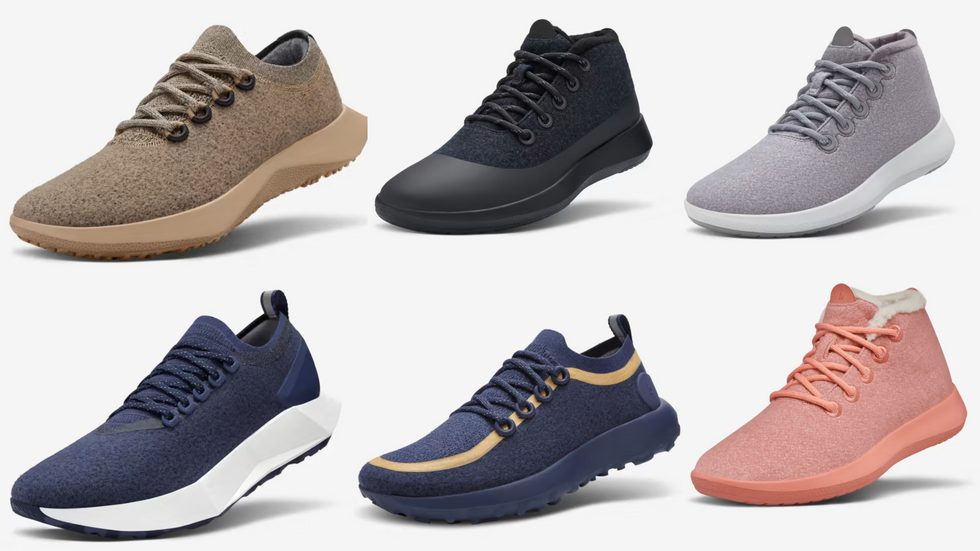 They have Dashers and Flyers for running, Runner-ups which sport a high-top look, and the Trail Runners SWT for more offroad runs.
My Mizzles in Dapple Grey are fantastic. Although they're water-repellent, if I really dirty them up I can take the laces off, put them in a delicates bag and pop them right in the washing machine!
Not only am I wearing my Mizzles on evening walks, but I dress them up for the office, pair them with a casual happy hour fit, and slip them on to run errands.
When it comes to socks, activewear, and even underwear, Allbirds has me covered. They focus on sustainability and reducing their environmental impact, so not only is Allbirds better for me but the planet too! They've replaced petroleum-based materials with natural and recycled ones and the SweetFoam® midsole is made with sugarcane-based EVA, while the shoelaces are made from recycled plastic bottles.
The days of choosing between comfort and style are officially over thanks to Allbirds. Dress up, dress down, travel the world – a pair of Allbirds Mizzles are all you need!
🚨JUST FOR YOU: Allbirds is giving FREE SHIPPING to our readers on orders $50+ (try it risk-free, with easy, FREE returns!) Follow this link to shop!🚨 Follow this link to shop!