I have a dilemma: everything is ugly.

I've moved to an apartment with outdoor space — something that would have cost me an arm, a leg, and all my kidneys in NYC. So naturally, I'm unprepared for this situation. What do I even do with it? How do I decorate it? Especially when everything I'm seeing online is drab, grey, and unbearably hideous.
So besties, I'm on a mission: hunt down actually cool outdoor furniture. I will make my patio a vibe if it kills — or bankrupts — me. And that's a promise.
---
I'll do anything for a good vibe. It's both my fatal flaw and my finest asset. It's led me to staying out on nights I should have called it, and investing time and money into relationships with people who had no substance. But . . . I've also invested time and money into clothes that help me actualize my ideal vibey aesthetic. You win some, you lose some. And in my ceaseless pursuit to curate good vibes, I am determined to win the battle over my must-be-cool outdoor furniture.
My dream outdoor space is some blend of Architectural Digest 's home tour's greatest hits. Dakota Johnson somehow making a backyard pool and manicured garden look understated and cool. Emma Chamberlain's eclectic outdoor corn stools. And, the most underrated home in my opinion, G-Eazy's bathtub-warm hilltop pool.
But those are mere dreams. Down here, in real life, I have a budget to help curtail my extravagant taste. I also have an extremely precise idea of what I'm looking for, crucial for any type of shopping, but interior — and exterior — design foremost.
To provide the best chance at hunting down furniture, I put together a game plan to map out the steps and define what I'm actually looking for. Now it's time to ask yourself a few questions and you'll unlock the few choice pieces for your outdoor space that match your aspirational aesthetic.
Identify What You Want
This task would be absolutely impossible if I didn't know precisely what I wanted — see above. Make a moodboard. Pull inspo pics. I like to source inspiration from literally everything that inspires me. That means movies like The Talented Mr. Ripley , Under the Tuscan Sun, Call Me By Your Name, and even A Cinderella Story .
It doesn't have to make sense, but it should mean something to you. By having a clear idea of the type of thing you want, you can keep from getting overwhelmed. Immediately veto the things that don't fit your aesthetic goals and then refine the things that call to you.
It's All About the Materials
Outdoor furniture must be durable and made to withstand the elements. Inferior fabrics can mold and rot when left outside, or even irrevocably damaged. Versatile materials and performance fabrics are your friend, but this doesn't mean you have to sacrifice style.
Choose your dominant textures, then build from those. Metal accents or stone? Natural materials or artificial ones?
Add a Splash of Fun
My core design belief is that you should create spaces that reflect how you want to live, not squash your life into an overly designed space that lacks personality. Decide how you want to use your space. Of course, for lounging and romanticizing outdoor mornings, but how else?
Do you envision morning yoga in the sun? Nights surrounded by happy friends gathered around a crackling fire? Outdoor dinners with a garden bench, a la Normal People — existential and romantic drama included? Aim for how you want to spend time in the space. Then prioritize function and fun and let the design follow.
Here are the things that are on my list that will bring my space to life.
All products featured are independently selected by our editors. Things you buy through our links may earn us a commission.
Funky Furniture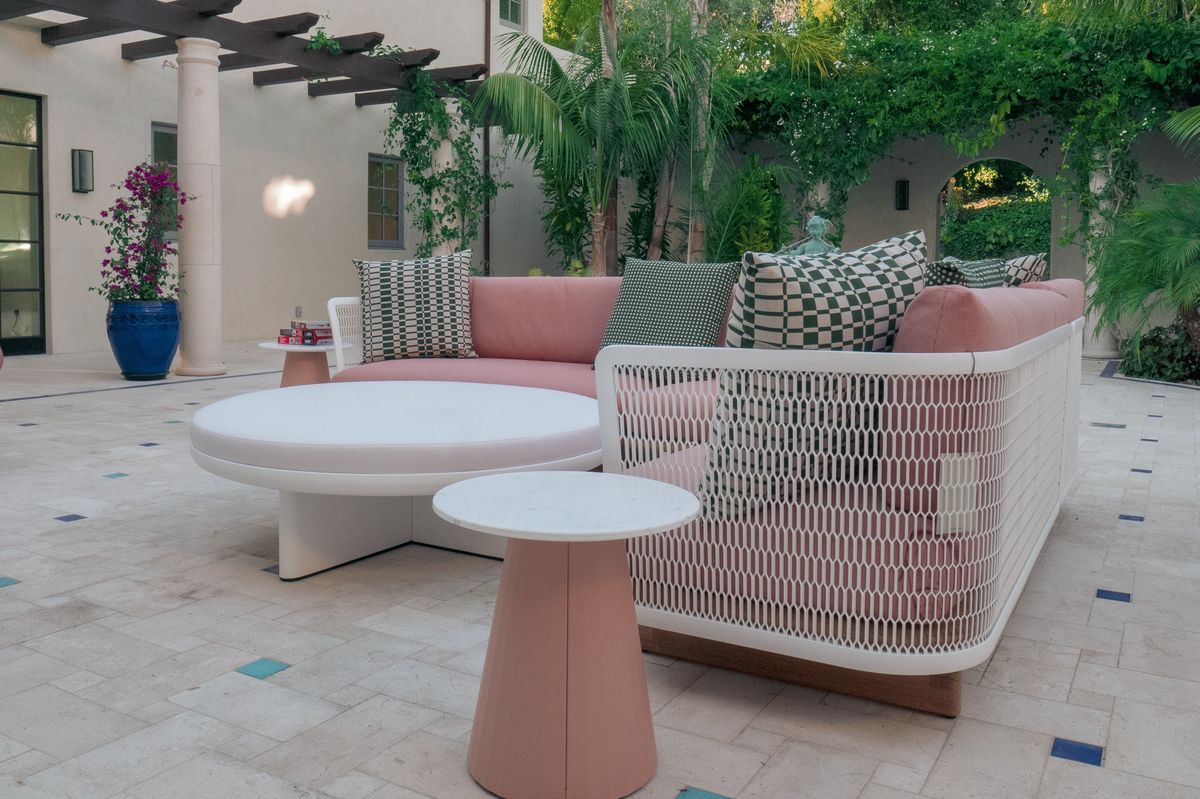 Photo by Diego Segoviano on Unsplash
The Fun!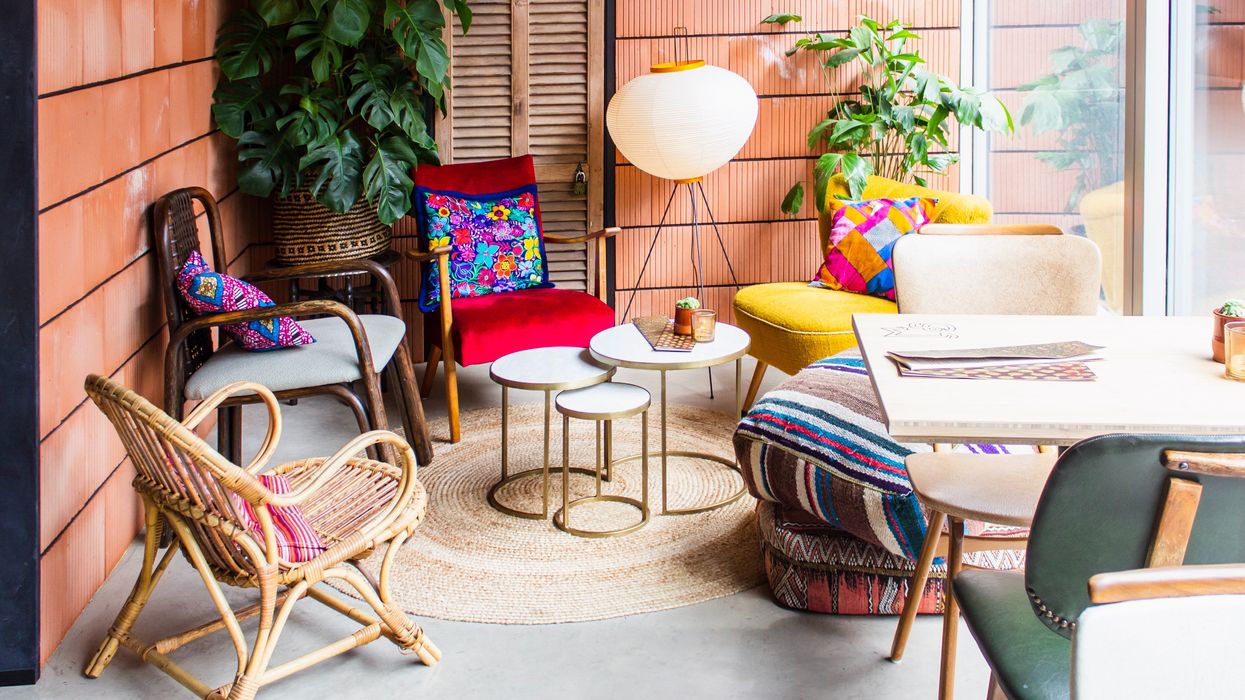 Photo by Louis Hansel on Unsplash