You knew it was coming, but your busy schedule and knack for waiting 'till the last minute put Valentine's Day prep at the bottom of your list. Cupid's arrow only works if it strikes you, so if you're an on-the-go type of gal our guy, even he wasn't able to get you to take a few moments and get your beloved something special for V-Day.
Sure, today is the 14th, a tad tardy to start thinking of V-Day gift-getting, but your honey won't be very sweet if you show up empty-handed. Since you are in a hurry, you'll need to go for something easy, but it can't look like you nearly missed the love boat. These 3 just-in-time V-Day gifts will say "I love you" even though you'll know it should really be more like "I almost forgot."
1. Spa/Salon Gift Card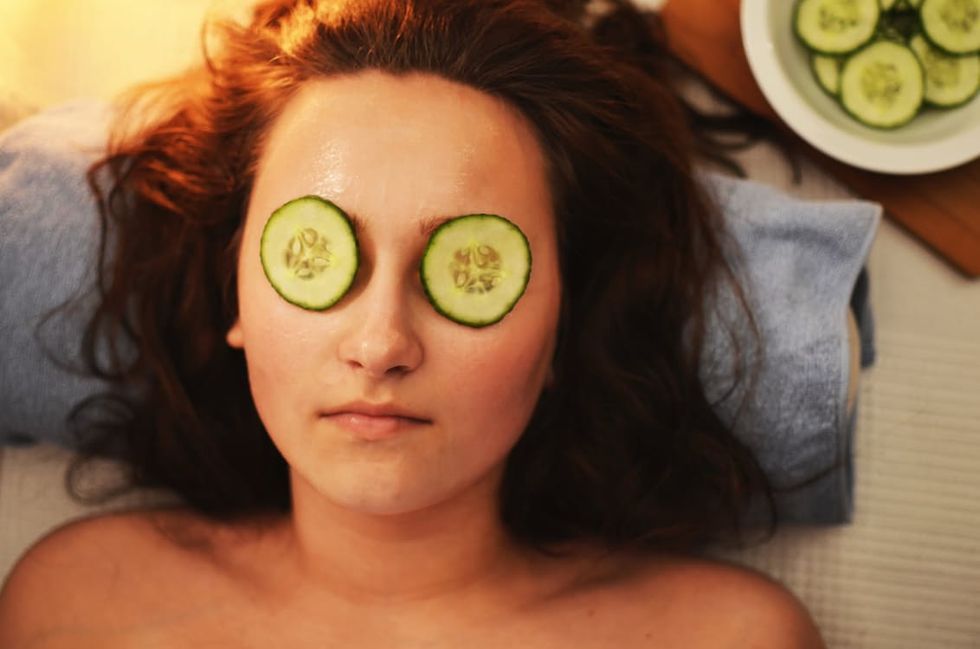 Swing by the nearest salon or spa and snag a gift card for your sweetie. They can cash it in for a relaxing massage, a well-deserved mani-pedi, or another service that suits their fancy. This gift will take just minutes to pick up, and your love will never know you hadn't planned on surprising them with this pampering present for weeks. A spa/salon gift is always appreciated and there's usually no time limit as to when it can be used, so your recipient can make an appointment at their convenience. After scrambling for a last-minute gift, you'll wish you could have a de-stressing massage too!
2. Pop the Bubbly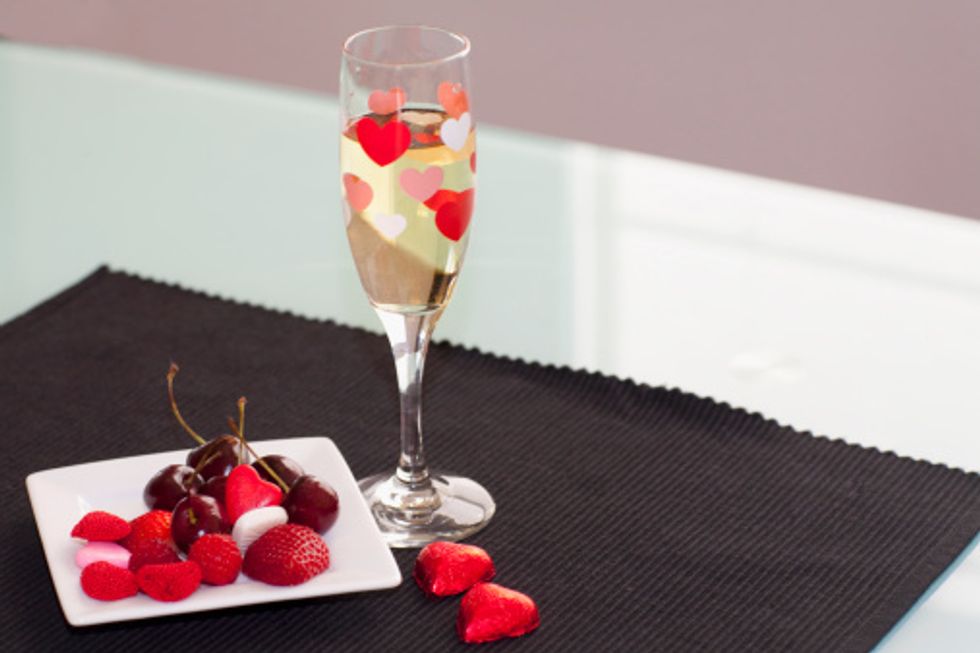 Champagne is always romantic, but take the zippy sipping up a notch with a sensual paring of bubbly with strawberries and chocolate. When your sweetheart gets home, have the Champagne waiting on ice with a nice platter of the chocolate and fruit displayed tableside. Feed your darling bites of the juicy strawberries and rich chocolate between sips of the Champs. Since it's V-Day, splurge on a decent bottle and go for gourmet chocolates, like Godiva – we're not talking about tossing back M&Ms here. You'll be able to pick up all these treats on your way home from work in a jiffy, but the romance it creates will be what lasts all night.
3. Romantic Dinner Out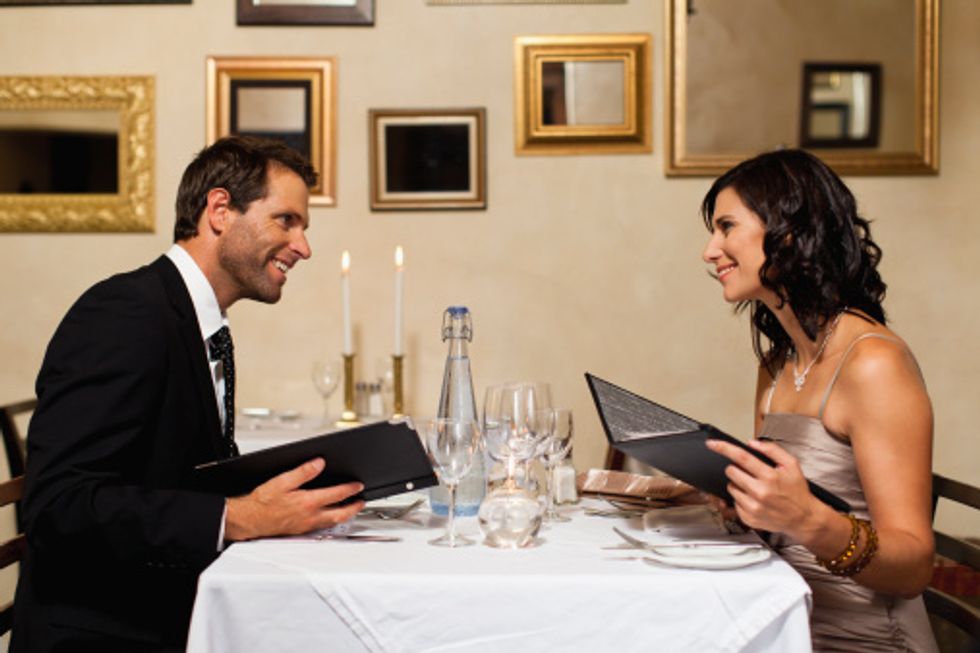 You're not going to have time to cook dinner for your babe since you waited until the final stretch to plan V-Day, so you're going out. Call your partner and tell them to dress to the nines and surprise them with a romantic dinner at a favorite or new restaurant. Nearly every restaurant has a special romantic dinner menu prepared for the occasion, so you won't be disappointed in the selections. While some restaurants may jack up the price for their V-Day offerings, you'll be sure to impress your lover with a decadent meal they won't soon forget. Next year, think ahead and cook a meal at home that will knock their socks off (and maybe more if you get lucky)!
Happy Valentine's Day! Next year, leave yourself a reminder to prepare ahead of time. But with these 3 ideas, no one will ever know you didn't have V-Day on your mind since February 1.
And if all else fails, at the very least, let Hallmark do the explaining!