Here's My $204 CUUP Haul. Read My Honest Review
CUUP is an online underwear brand with band sizes from 30 to 44 and cup sizes A to H.
Known for their five signature bra silhouettes, they also carry bottoms and swimwear.
I decided to try out a few of their bras to see if the brand really does deliver on redefining the way women look and feel in their underwear.
Read below to see everything I got with $204 and how it worked out.
CUUP is the new must-have in underwear - or so it seems.
The high-quality, size-inclusive brand is all about embracing our natural shapes with a range of essential styles in core + seasonal colors. With cup sizes A to H and band sizes 30 to 44, I knew that CUUP was serious about helping women find their perfect fit. Plus, all their bras are $68 no matter the size.
A good bra is the foundation to every good day, so when I kept seeing these minimalist beauties popping up I knew I had to give them a shot.
To get a better, more comprehensive sense of the brand I tested out the three of their highly-rated bras. Using CUUP's quick Fit Quiz, I discovered that my CUUP size is 34C - not my usual size but I decided to trust the process.
I started with a classic cut: The Demi.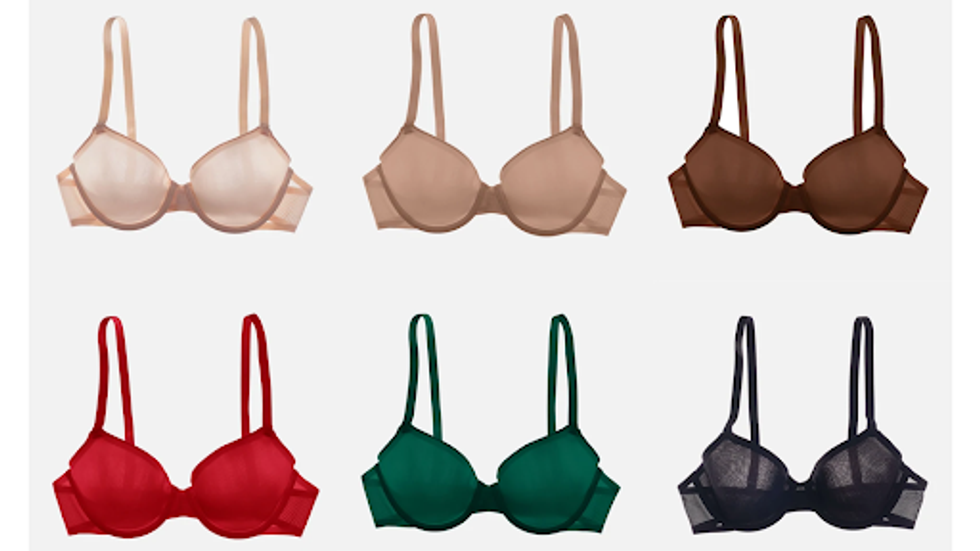 I've always been a demi girl so it made sense to start in my comfort zone. CUUP describes it as a t-shirt bra without all the foam and padding - hard to find in the bra space. I loved their range of neutral core colors and the mesh seemed breathable so I gave it a try - and let me say… WOW.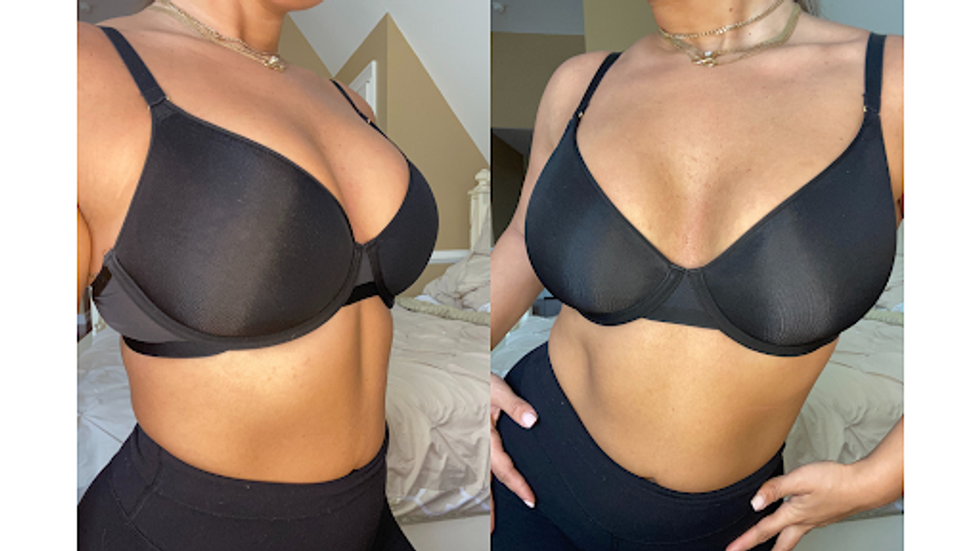 The Demi delivers on full coverage. Not to mention, it flatters my natural breast shape by hugging in all the right places without all the extra padding. It's super lightweight but supportive with three hooks on the back and adjustable straps that don't dig in. Even though there is underwire, I can see myself lounging in this bra all day and then going out all night.
Also, 34C was the way to go - I can't believe an at-home sizing quiz could be so accurate!
Taking a leap, I tried on The Plunge next.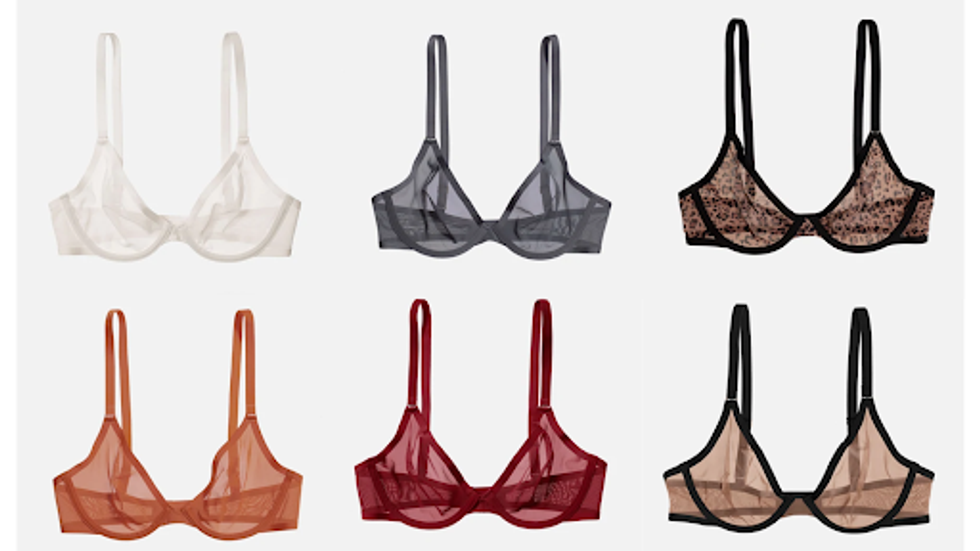 Definitely a sexier silhouette and not my typical buy. The sheerness made me hesitant about whether I'd be able to rock this bra every day - it was giving more lingerie/date night vibes. In the name of getting the whole CUUP experience, I went ahead and ordered The Plunge in Clay (a warm, terracotta orange).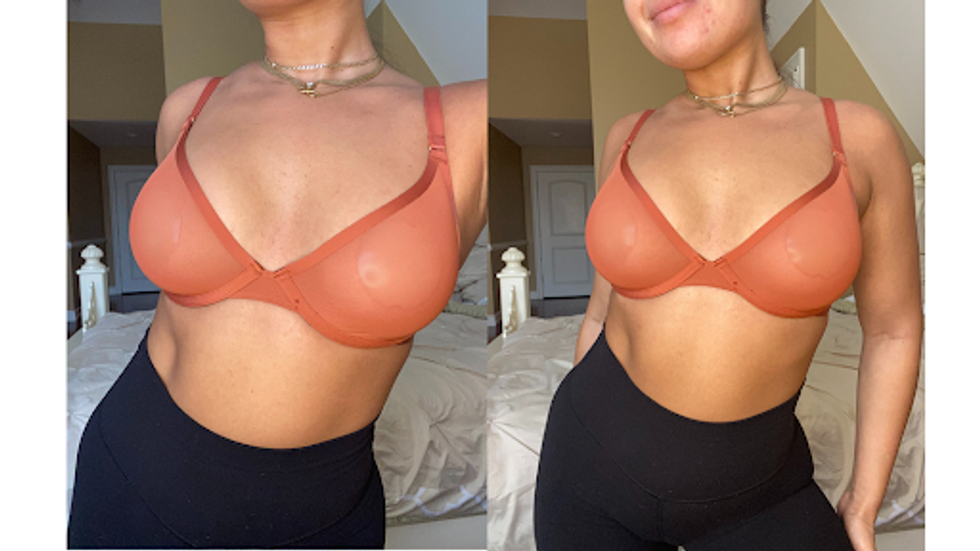 *Note: This bra is super sheer so I used nipple covers for these shots.
As predicted I felt super sexy and lingerie-esque in The Plunge, however, I also felt insanely comfortable, which I didn't expect from this type of bra. It feels like a flattering bralette without all the pesky lace and instead uses a supportive power mesh material.
The deep "V" neckline did more than just make me feel confident and sensual - it looked great under a ton of different tops. Now I can feel dressed up whether I'm at home or at the office. The Plunge is perfect for spicing up my day-to-day. With Valentine's Day coming up I'll be stocking up on the Cerise and Rouge, red colors from their seasonal collection ;)
Lastly, I tried on The Scoop and I can't imagine ever taking it off.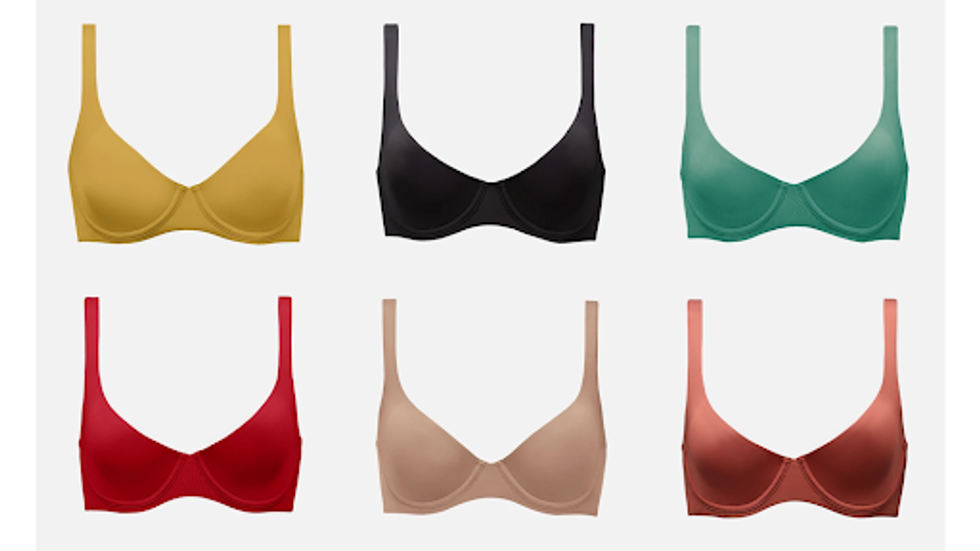 When I read the reviews, I knew this was going to be my dream bra. I'd seen it called "yoga pants for your boobs" and as someone who prioritizes comfort, I had high expectations.
Turns out The Scoop 100% delivers on comfort with its buttery, microfiber material and classic lightweight, flexible underwire. Throughout the day I even forgot I was wearing it!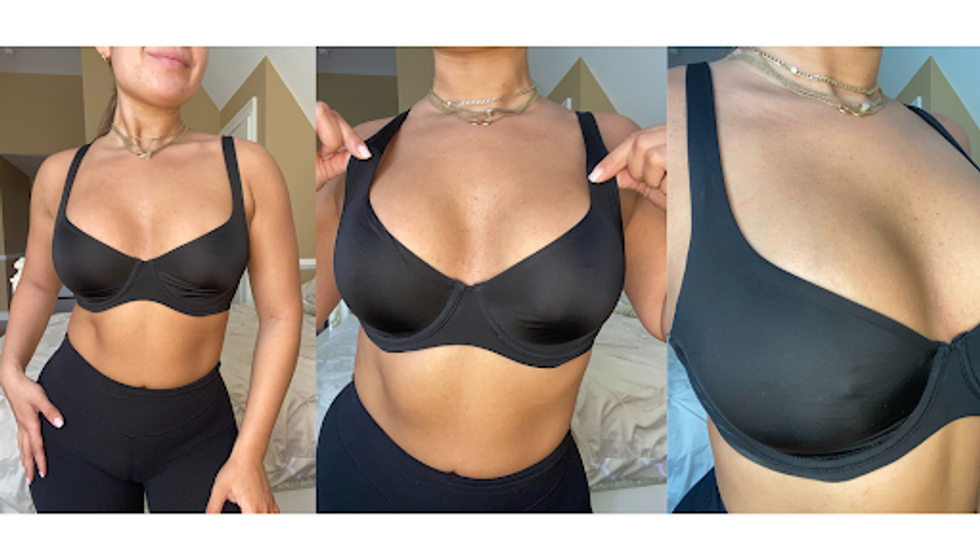 The thicker straps provide great support and the round neckline strikes the right balance between coverage and cleavage. I've fallen in love with this ultra-soft bra - something I never thought I'd say about any bra.
CUUP has completely transformed the way I feel about bras. Their straps don't dig into the shoulders, the wire doesn't poke the side of my breasts, and for the first time, I'm not rushing to tear off my bra as soon as I get home.
I'm officially a CUUP fan.
I've already ordered The Balconette and The Triangle silhouettes to add to my collection, along with matching undies to complete the looks. Come summer, you'll also find me in their fabulous swimwear.
I highly recommend refreshing your underwear drawer with CUUP and getting in on these game-changing bras. Totally worth a haul of your own.