Dionisio Ceballos is a multidisciplinary artist, and has made a name for himself via his colorful and poignant work as a muralist, and an animator. Born in Mexico City, he's found inspiration in the bright colors of his country and of the extraordinary artists it has produced, including Pedro Coronel, Rufino Tamayo, and iconic surrealist painter Frida Kahlo.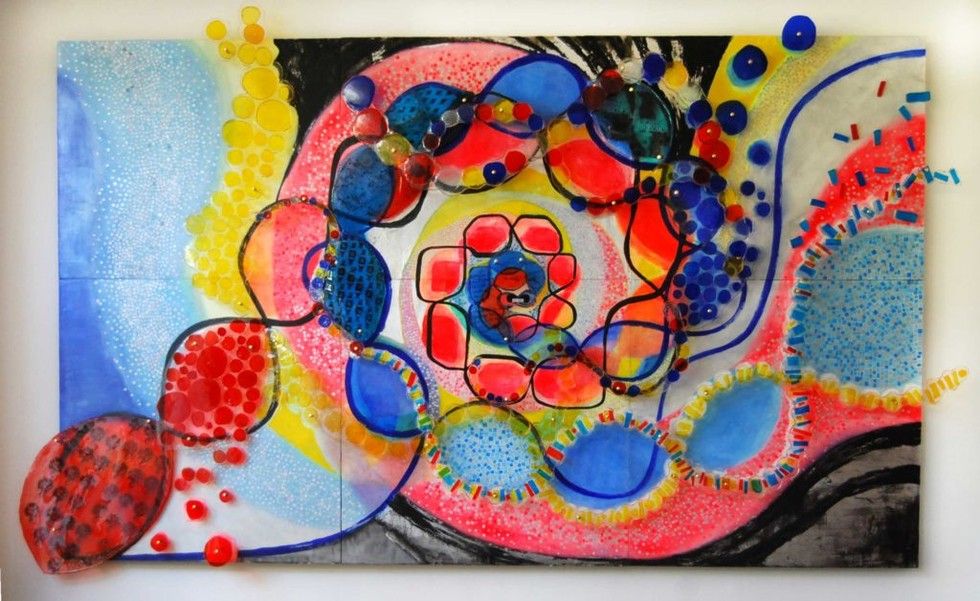 The Family and the Cosmos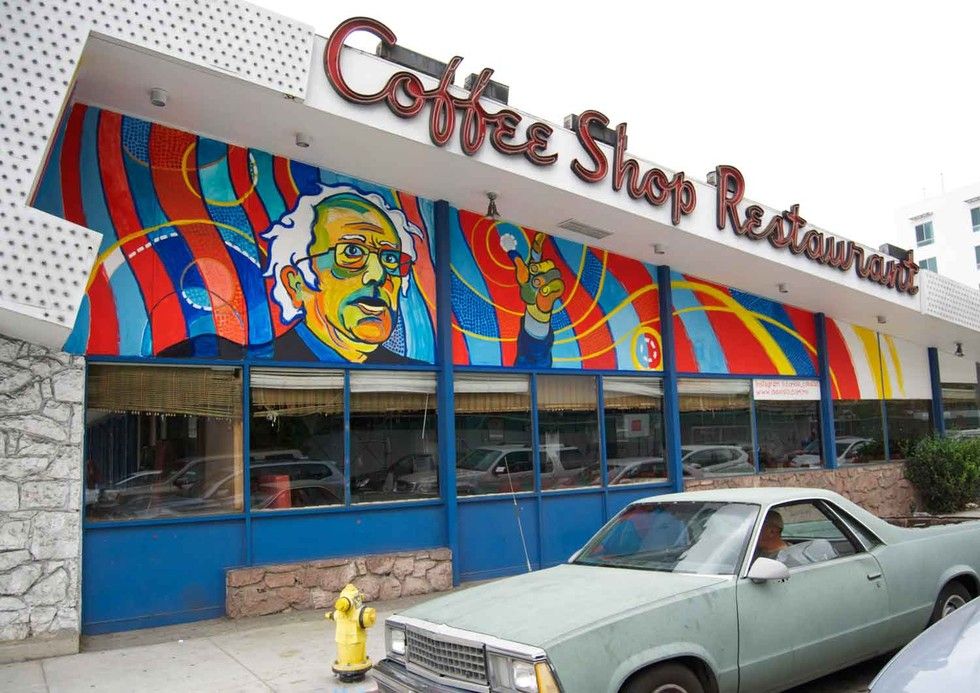 Bernie Sanders Mural in Los Angeles (2016)
He's worked particularly close with Kahlo's work and methods in 2002, when he served as chief artist on Academy-Award Winning film Frida, which starred Salma Hayek. He was in charge of reproducing Kahlo's surreal self-portraits for the film, and once in a while, still gets private commissions for his reproductions.
Outside of his work in reproduction, Ceballos works in several other mediums, even winning an Emmy for his work on animated short The Golden Age of Green. He mainly works as a muralist, with his brightly-colored creations being displayed to the public from Miami to Mexico City.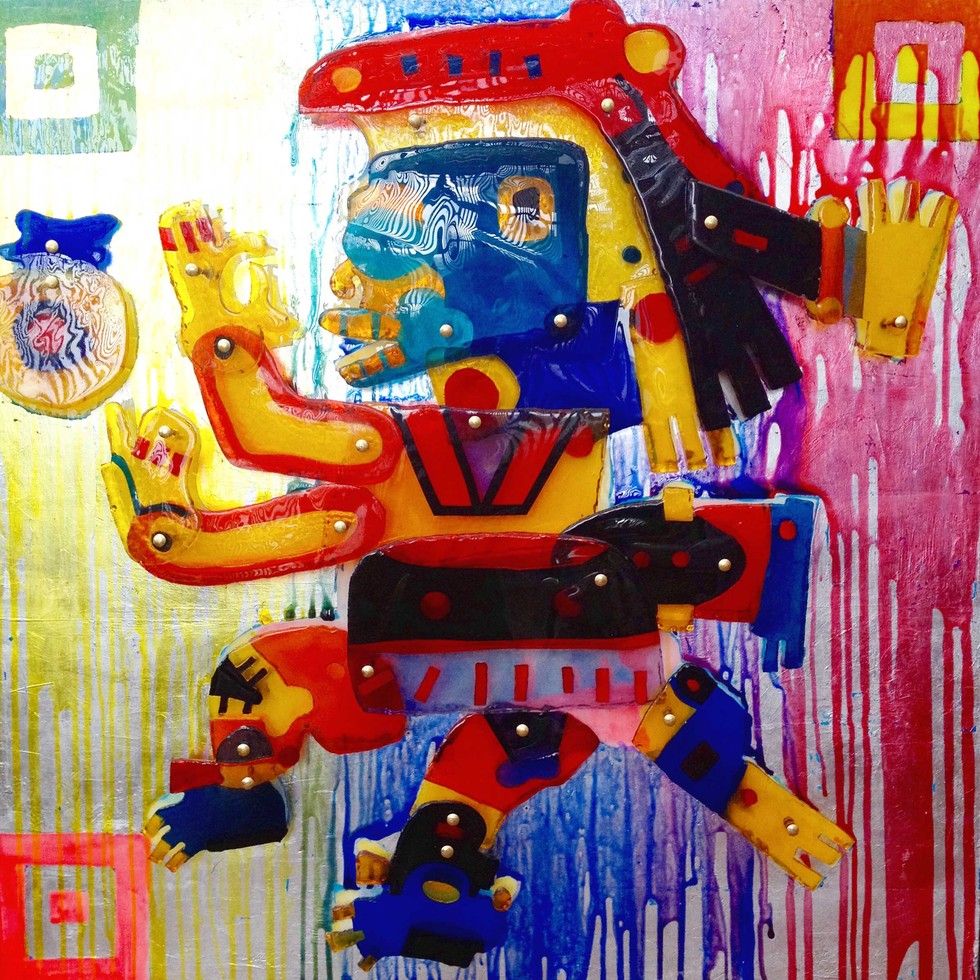 Códice de Mexicanidad (2015)
Outside of visual art and culture, Ceballos draws inspiration from literature, primarily magical realism. The form made famous by Gabriel García Márquez in his seminal work One Hundred Years of Solitude has resonated with Ceballos, who believes that literature can paint pictures that visual art cannot. He marries the style of these works into his own visual art through splashes of paint, plaster of Paris, and a fun, cosmic wit that is entirely his own.
Ceballos is this week's featured artist on Derbby, where his magical realism-inspired Crónica del Elefante II is up for grabs; place your bid before someone else takes it home.
Follow Dionisio Ceballos on Facebook and Instagram, and check out Derbby for more exclusive artwork from today's best contemporary artists and illustrators.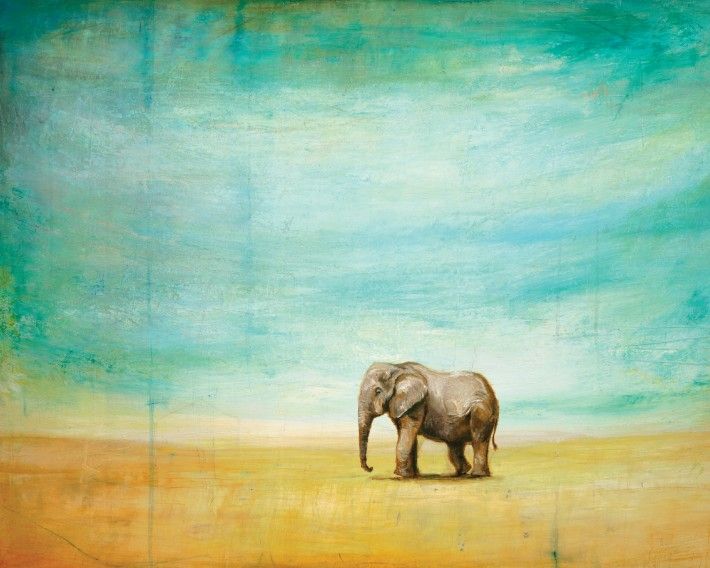 Crónica del Elefante II (2016)