Disco Makes Buying For The Men In Your Life Easy!
Holiday season rolls around and so does the all-too-familiar dilemma, what do you get the men in your life?? We all know that guys are difficult to shop for, so we found something that almost every man needs (even if he doesn't know it) and probably doesn't have: skincare, designed for men. Meet Disco.
Founded by a skincare expert who always wanted to take care of his skin, but never felt like there were brands out there that catered to the every-day guy, Disco is the everyman's answer to skincare. No more confusion over which ingredients to look out for or what order to use the products in. He partnered with world-renowned, Yale educated dermatologist, Dr. Eva Simmons O'Brien, to create Disco, a premium line of science-backed clean skin and body products designed specifically for men.
All Disco products are made from all-natural, vegan, and cruelty-free ingredients so you can be confident that your guy is only putting the best stuff possible on his skin. They're also free from parabens, suflates, phthalates, gluten, and any harmful fragrances. Considering how many men's lifestyle products contain these ingredients, Disco is the clear winner.
If your man is new to skincare, we recommend giving them the starter setwhich comes equipped with a face cleanser stick, scrub, and moisturizer. These three products are meant to give men a solid foundation for great skin by removing dirt and oil, promoting skin-cell growth, and balancing complexion. These are perfect for a simple, easy routine.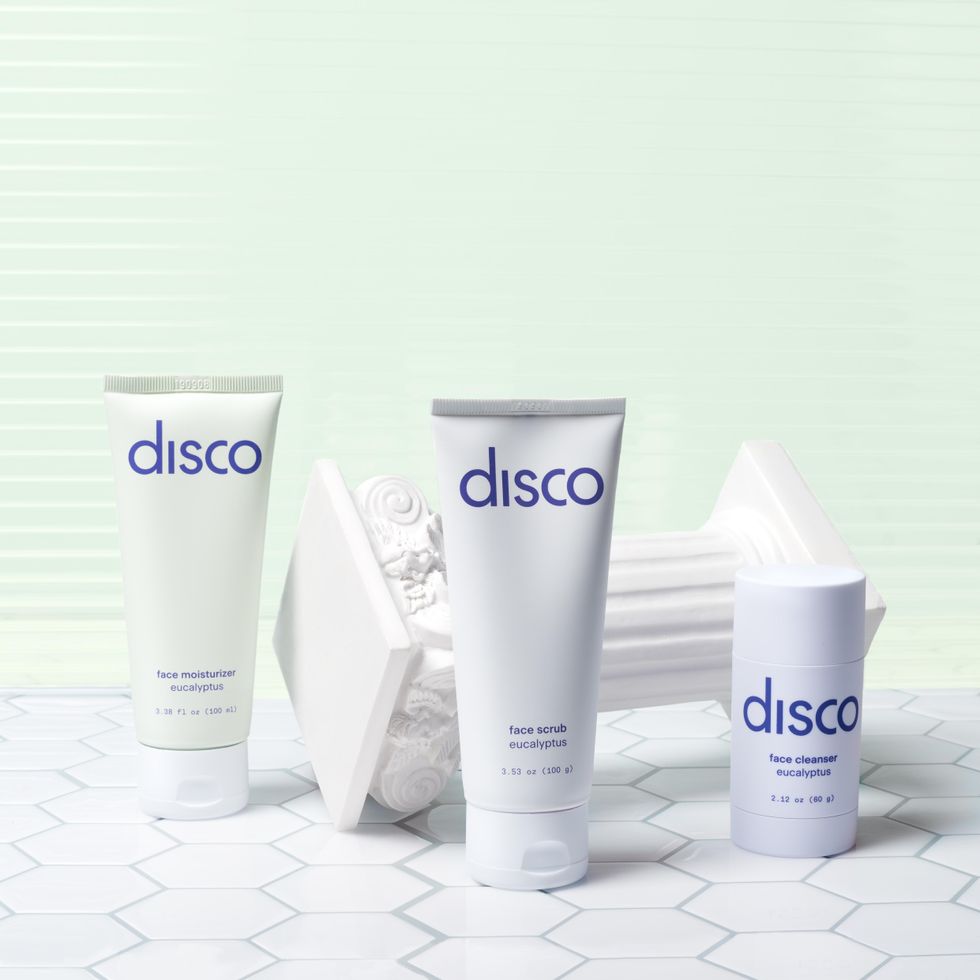 From there, Disco offers plenty of products for any type of ailment or skin concern. If his skin reacts positively to the starter set, then graduate on to the face mask. The face mask is the real MVP for healthy skin as it uses restorative minerals, impurity-busting charcoal, and a soothing willow bark extract. The eye stick is another one of our favorites for its ability to seamlessly get rid of under-eye bags or puffiness with a few simple swipes.

You can also consider upgrading to the advanced set (which includes a face mask and eye stick) and regimen set (basically the starter and advanced set rolled into one). These sets are fantastic -- just decide which one suits your man best and he'll be set. We promise he'll thank you for it.
Follow this link to give your man the gift of skincare this holiday season!