The Brand That's Changing How Men Approach Hygiene
We don't know about you, but we're sick of the same limited options when it comes to men's personal care products. Anytime we go to the store, we're met with the same set of generic products that contain a long list hiding lots of synthetic, harsh chemical ingredients. Oh, and why do they all smell the exact same?
Natural personal care products are on the rise, and luckily, Dr. Squatch is here to change how men think about their routines.
Dr. Squatchis leading the charge by creating essentials for men that are natural, long lasting and smell fantastic.
Here are 5 reasons why you need to raise the bar for your personal care game with Dr.Squatch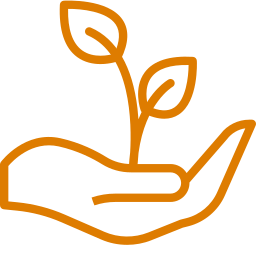 Dr. Squatch uses natural ingredients. All of Dr. Squatch's soapsare made using the traditional cold process to retain natural glycerin and nutrients in each bar without the harsh chemicals and synthetic preservatives found in generic products.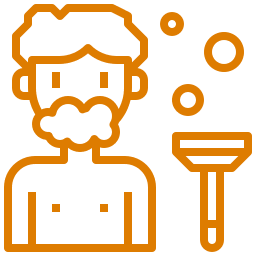 Dr. Squatch offers more than just soap. You can build your entire routine with their product line. They offer hair care, deodorant, toothpaste, beard oils, and cologne. All their products have natural ingredients and include the same level of craftsmanship.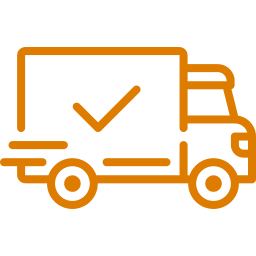 You can get these products delivered to your door from the Dr. Squatch site. Stock up on all of your essentials and save up to30% on bundles!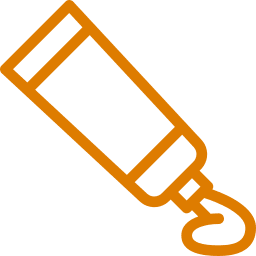 We're a fan of their range of 11 unique scents. Pine Tar, Bay Rum, Cedar Citrus, Fresh Falls, Cool Fresh Aloe, Grapefruit IPA, Deep Sea Goats Milk, and Gold Moss, are just a few.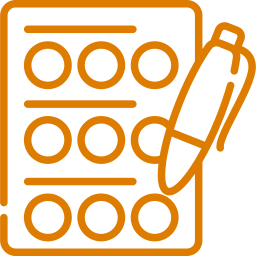 They also have afun quiz to help you decide what products are right for you.
Tired of watching your bar of soap melt away in the shower? Get the Dr. Squatch Soap Saver; a cedar block designed to store your bar between uses, keep soap scum out of your shower and extend the life of your soap by keeping it dry. Pop the Soap Gripper onto any bar of soap to prevent the common "soap slip 'n' scramble". Plus, the Soap Gripper also elevates the bar when not in use, helping it dry faster and last longer. Want both amazing accessories? You can save 20% when you buy the pair with the Soap Booster Pack.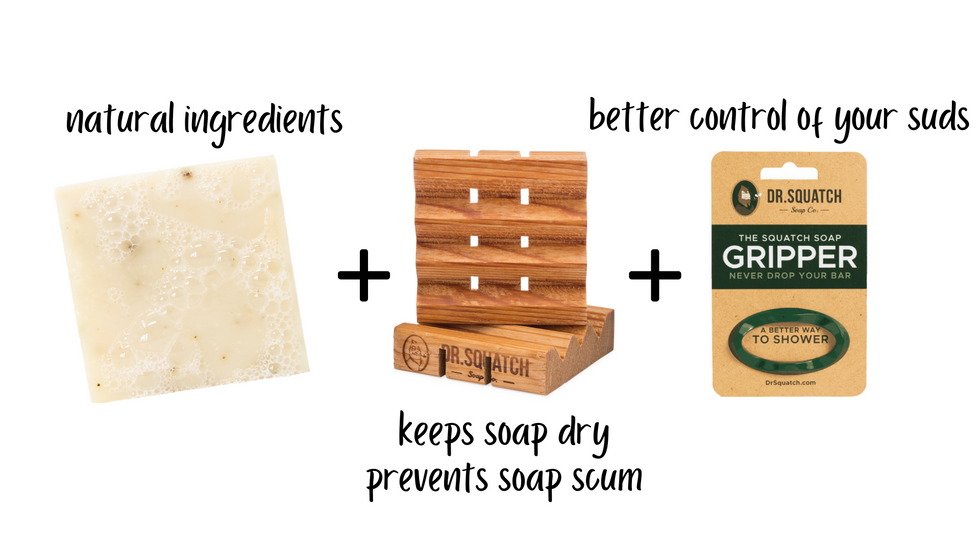 Some things in life are essential, but that doesn't mean that they have to be boring. Adding a little quality to your everyday products can make a world of difference. Dr.Squatch makes high-quality, manly personal care products that work and smell amazing- it's that simple.

Whether you want to smell citrus-y, herbal, woodsy, or fresh, Dr. Squash has a manly scent for you.
UPDATE: The awesome folks at Dr. Squatch have extended a special offer to our readers. Follow this link to Save Up To 40% Off Dr. Squatch!