Eastpak has enlisted over twelve designers to transform the iconically durable Eastpak'r into one-off works of art. The bags will be auctioned off to raise funds for the non-profit organization Designers Against Aids , which has worked to spread global awareness surrounding HIV/AIDS since 2004. Past guest artists include Manolo Blahnik, MSGM, and Jean Paul Gaultier. This year, Eastpak enlisted some pretty big names: Kenzo, Vêtements, Christopher Raeburn, Nicopanda, Ami Paris, Wanda Nylon, House of Holland, Jacquemus, Giambattista Valli, Alexandre Vauthier, and Inan.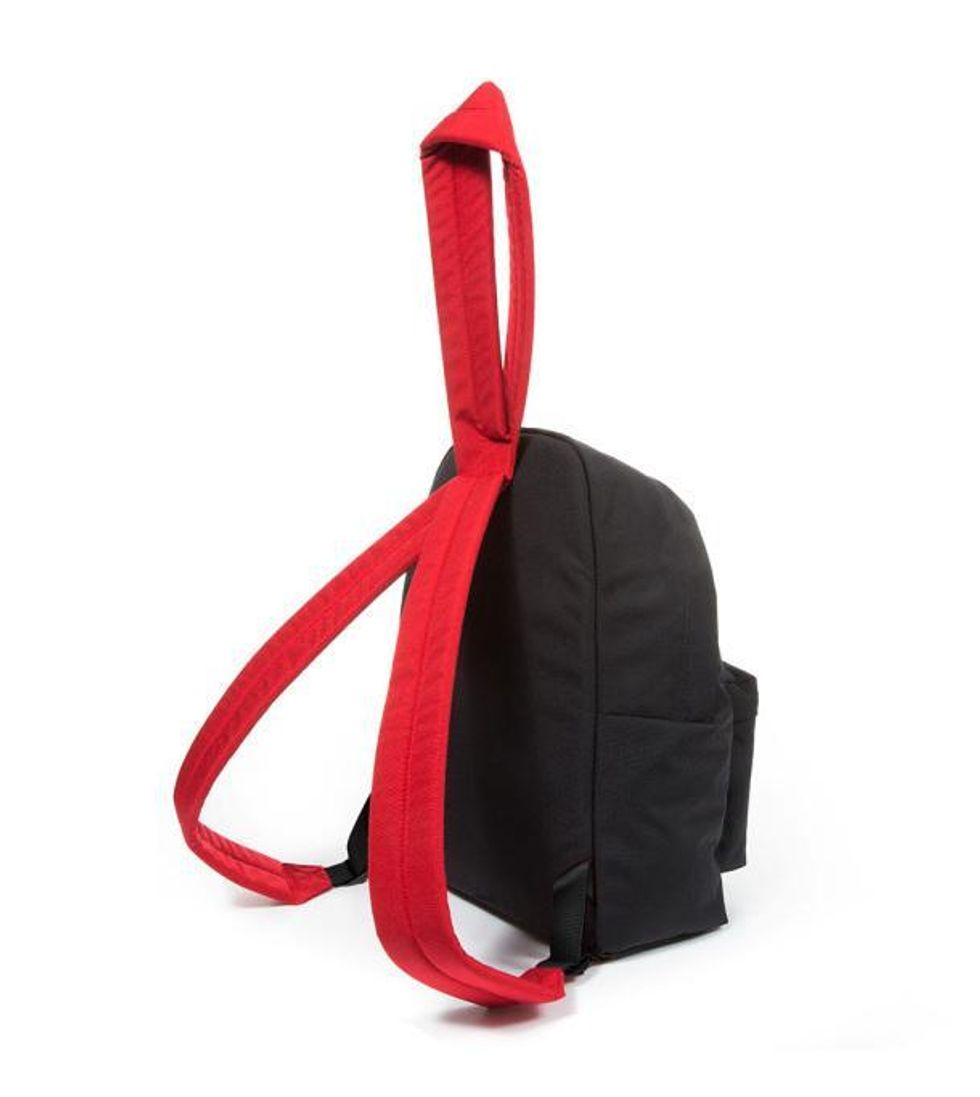 Courtesy of Eastpak
For his bag, Demna Gavaslia of Vêtements continued his Margiela-inspired aesthetic of experimenting with garment construction and structure by turning the bag's straps into the AIDS ribbon.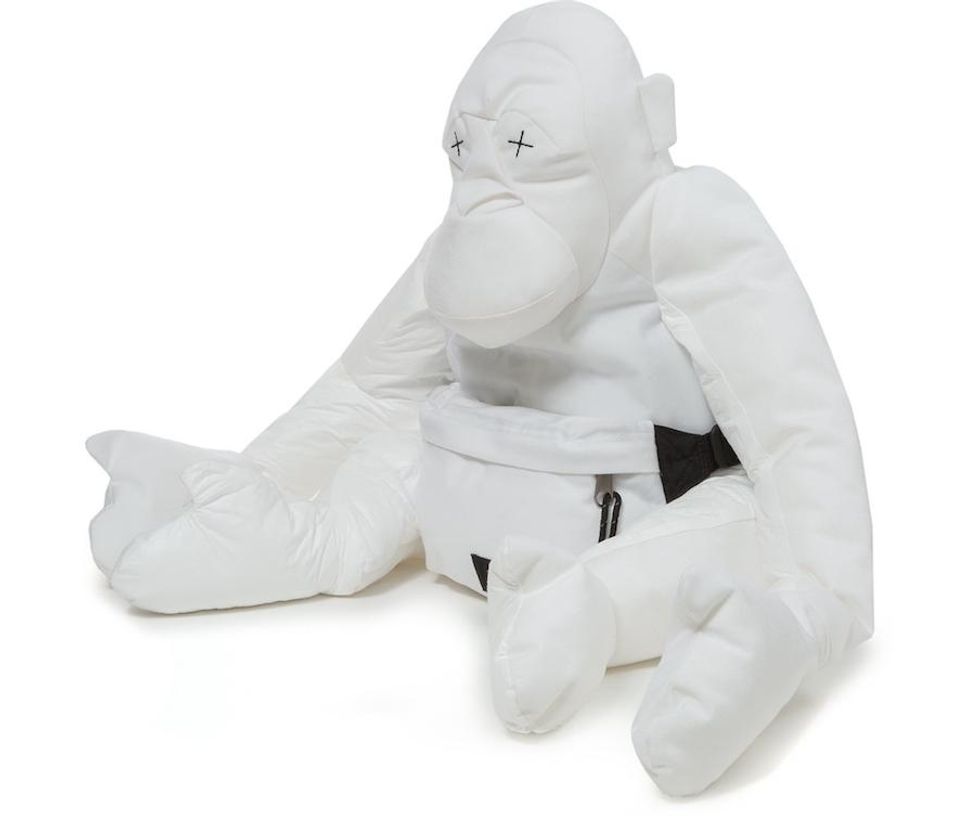 Christopher Raeburn Courtesy of Eastpak
Christopher Raeburn has been said to receive inspiration from the anthropologist Tom Harrison and his biography "The Most Offending Soul Alive," using seasonal animal bags to raise awareness of environmental protection. He turned his orangutan bag, which appeared in last year's runway, into a sterile white colorway--the X's for eyes most likely representing the millions killed by AIDS.
Humberto Leon and Carol Lim, creative directors of Kenzo and founders of Opening Ceremony, talked to i-D about the inspiration behind their bag, saying, "We wanted to really have this be a collage of the world of KENZO." They also talked on the importance of continuing awareness campaigns, especially in a time where, despite having preventive drugs now, 1.2 million people in America have HIV. "We think people forget that HIV and AIDS are still huge issues. Today's youth don't have the messages we had in the 80s and 90s. Many are not aware of how many incredible people died due this disease and how millions of people worked relentlessly with governments for countries to take this seriously as a worldwide epidemic. Today, more than ever, there are a lot of young people that are being exposed to this disease and they don't realize the consequences."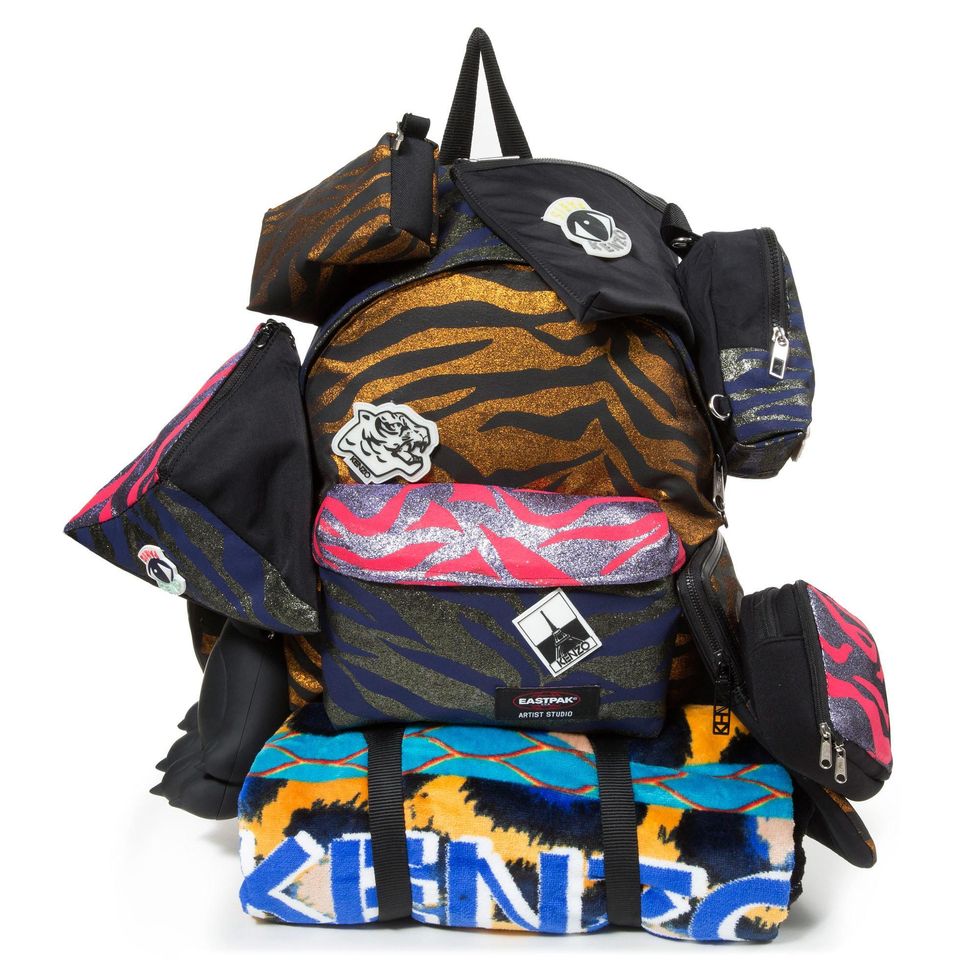 The Eastpak Artist Studio bags will be auctioned on World AIDS Day (December 1). You can find out more information here .