Earth Day 2020 has come and gone, but it's not too late to make your beauty routine more eco-friendly.
Toiletries and personal care items can have a major negative impacts on the environment, but thankfully, new brands and innovative products are making eco-friendly beauty much more attainable without compromising on convenience. Here are just a few updates you can make to your personal care routines that'll make Mother Earth say "thank you."
Reusable Tools Only
Some of the most crucial parts of a well-rounded skincare routine—toner, makeup remover, chemical exfoliator—require cotton rounds that will head straight to the landfill once you throw them away. A quick fix that'll make a word of difference is to get a pack of reusable cotton rounds, like these from Package Free Shop. At just $20 for a 20-pack, you'll ultimately save a lot of money in the long run, and these look much nicer in a glass jar on your counter. Once they're done, toss them in a laundry bag and include them in your regular load.
As often as we're warned of the dangers of putting Q-tips in our ears, for many of us, it's become an unquittable habit. The Last Swab is an innovative company on a mission to end disposable Q-tips once and for all. Their basic swab is $12 and comes in a handful of delightful colors, and it's perfect for cleaning your ears or spot-treating your face. They also make a version with a pointed teardrop tip, which is ideal for all your makeup needs. Just wash with water and soap after each use and you're set.

Bamboo for the Win
We get it: The best part of going to the dentist is your goody bag of oral care products that you'll make last until you eventually schedule another cleaning. But all of those cheap plastic toothbrushes wind up in landfills and can take thousands of years to decompose—the U.S. alone throws away one billion of them a year. Obviously, you should continue to replace your toothbrush regularly, but try opting for a bamboo toothbrush next time. They're designed to be just as effective and last just as long as your usual plastic toothbrushes, but since bamboo is one of the planet's fastest-growing plants, they're much better for the environment.
Mineral Sunscreens Only
You can use all the serums, retinols, and moisturizers in the world, but nothing is going to deter signs of aging on your face more effectively than using sunscreen every single day. Most facial sunscreens can be divided into two categories: mineral and chemical. Mineral (AKA physical) sunscreens typically use zinc oxide or titanium dioxide to reflect harmful ultraviolet rays away from your face. Chemical sunscreens use, well, chemicals, which can be extremely harmful to coral reefs and marine life. There's also debate about whether chemical sunscreens are as safe as their mineral counterparts. For the greater good of both your skin and planet, it's best to go with mineral sunscreens. This one from Neutrogena is affordable, great for sensitive skin, and boasts an impressive SPF 50.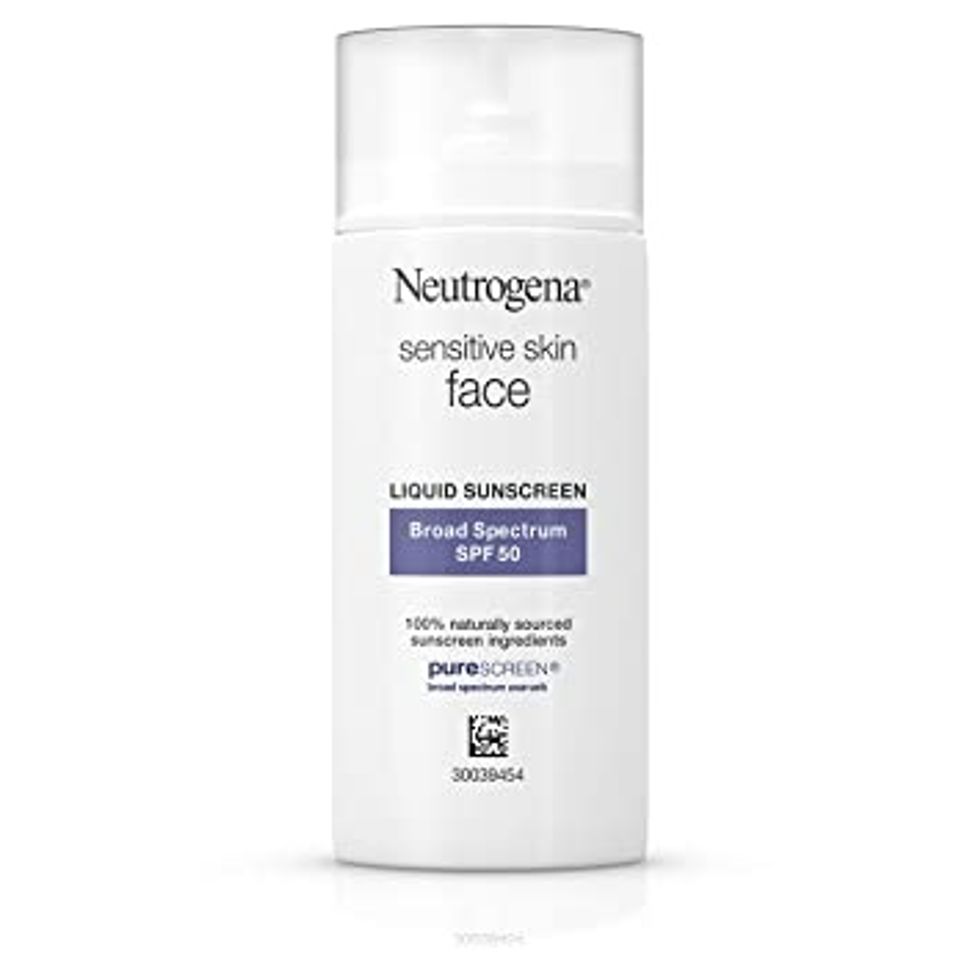 Shave Smart
Just like plastic toothbrushes, disposable razors have a relatively short lifespan before winding up in the landfill for thousands of years. They're notoriously difficult to recycle and, frustratingly, only last a month or so at best before getting dull. If shaving is your method of hair removal, steel safety razors last much longer and are recyclable. Plus, they typically cause less skin irritation and look much more chic.
Tired of shaving but not ready to embrace full-on body hair? Epilators, like this one from Braun, work by pulling out each hair from the root—much like waxing. These powerful machines can be expensive upfront, but in place of waxing, they pretty much pay for themselves.
Reduce, Reuse, Refill
Buying countless plastic bottles of shampoo and conditioner can be a pain, but emerging brands like Plaine Products make shopping for personal care much easier, as well as better for the environment. Order your hair and body products online, and they come in sleek steel bottles. Once you're running low, they send you a refill bottle, and you ship your empty bottles back to be reused. All Plaine Products are vegan, free of sulfates and silicones, and color-safe, too.