The Smart Wallet From Ekster Is Beyond Worth It. Here's Why.
That escalating panic, the clenched throat, the drop in my stomach as it dawns on me that I've misplaced my wallet...
I scramble around, hopelessly patting my pockets and going through my bag, frantically trying to retrace my last steps. And the result of this ordeal is always the same - my wallet is gone. Yet again.
In a bar, subway, park, taxi - you name it, I left my wallet there, most times never to see it again. My friends are past annoyed and genuinely concerned at this point.
Some wallets, I've been sadder to have lost than others, especially when I've splurged on something expensive.
So this time, I couldn't decide what type of new wallet I wanted to get. A leather one that would last longer? A cheap one since I'd probably just lose it again?!
Needing inspiration, I decided to do a quick search to see if anything new and trendy was out there. To my surprise, I found one that I'd never heard of - the Ekster Wallet, which was apparently slim and trackable.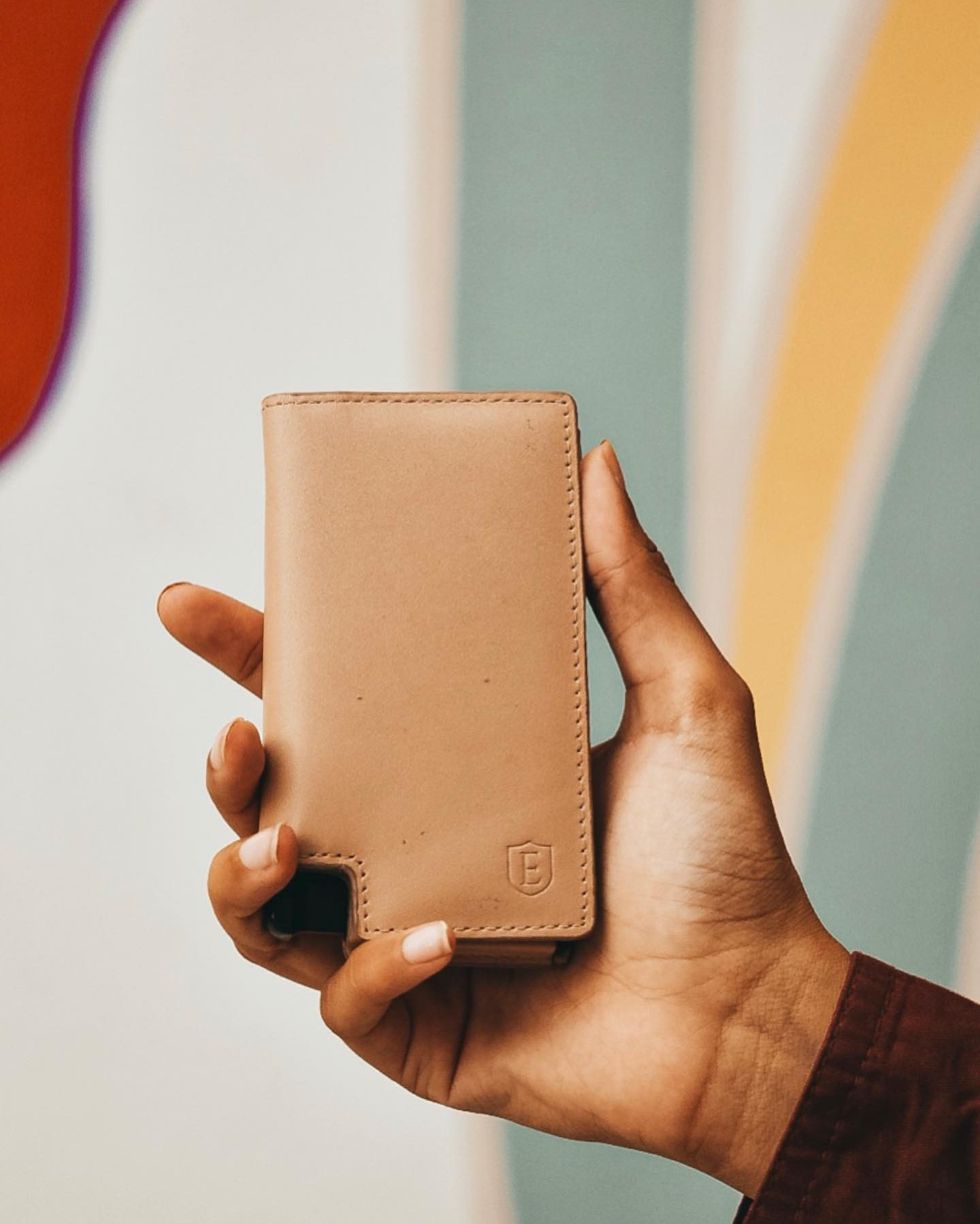 My first thought was that the sleek, polished design and premium leather material would look amazinggg, not bulking out my jacket or pants pockets. Then, I went onto the Ekster website to look at it in more detail, because it seemed almost too slim.

Your cards don't take up space - their wallets have a built-in aluminum card holder that pops up to display all your cards at the click of a button! This is genius - seeing all my cards at once with easy access to them all would be life-changing. No more time wasted fumbling for my card at the bar or checkout.
It also protects your cards against skimming since it contains RFID-blocking technology. Did you know that scammers don't have to physically steal your wallet to get what's inside? They can hack the RFID chip on your card with a small handheld device, or even a smartphone.
I knew that this was going to be my next wallet. As I chose the Roma Cognac color for The Parliament wallet, I found the greatest wallet feature ever - they also sold a wallet tracker! That's what they meant by trackable.
If there was anything I needed, this was it. It's a solar-powered Bluetooth tracker that is compatible with my phone.The tracker fits perfectly into your wallet and tells you where your wallet is at all times.
Without a second thought, I added it to my order and checked out.
When it arrived, it looked even better in person! The leather is so luxurious and buttery that even my boyfriend was jealous (but mostly thrilled I'd never lose my wallet again). It holds all of my cards, and it has a strap for my cash.
I got so distracted playing with the wallet, clicking the cardholder in and out that I nearly forgot about the tracker. I set it up using the Chipolo app on my phone and slid it right into my wallet.
There's nothing bulky about this wallet or tracker. I can walk around with it in my pocket without it feeling or looking like I have it in there. Nothing worse or more uncomfortable than that bulging pocket in a pair of perfect jeans.
I never leave home, work, the bar, or a taxi now without my wallet, and even if I do, I can track it and know exactly where it is. My wallet will never be lost again! Although, with a wallet this amazing, I'm probably never going to leave it anywhere anyway.
SUMMER SALE: Follow this link and use code SUMMER25 to get 25% off sitewide!