Is exfoliating your scalp the answer to better hair? According to the French colorist, Christophe Robin, "Healthy hair starts with a healthy scalp." Scalp exfoliation may just the be the missing step in your hair care routine and we're here to walk you through it.
Just because you don't have dandruff, doesn't mean your scalp doesn't need a little exfoliation from time to time. Think of it as a tune up for your scalp and your hair. Styling products, natural oils, and sweat build up on your scalp over time and can suffocate you hair follicles. What happens when your hair follicles are clogged? You're left with duller, flatter, weaker looking hair.
We've all used a face scrub or a body scrub to exfoliate before. Scalp exfoliation also uses scrubs with detoxing ingredients like sea salt and charcoal to draw out impurities and unclog your hair follicles. Exfoliating your scalp once or twice a month can bring back your healthy, shiny, bouncy hair. It's also a relaxing self care ritual. Here's everything you need to detox your scalp and keep your hair healthy:
Detox With a Sea Salt Scalp Scrub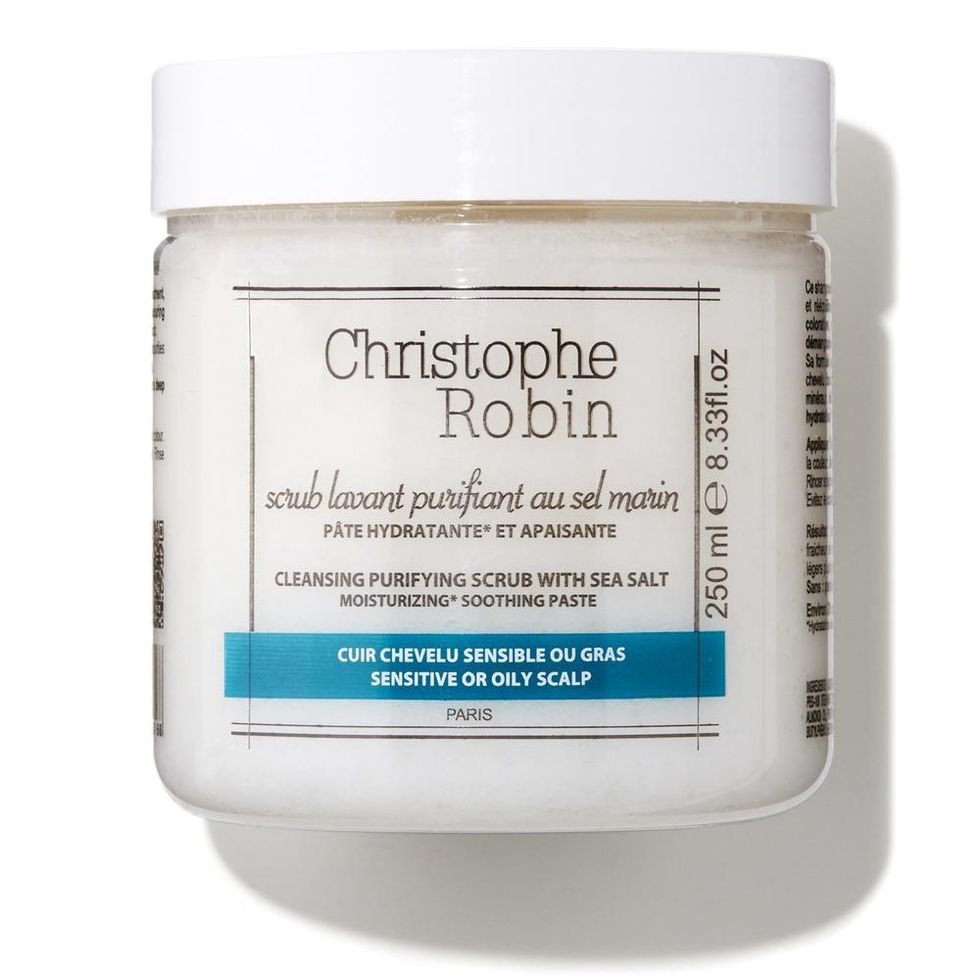 Scalp ScrubChristophe Robin
Incorporating a scalp scrub into your hair care routine can bring life back to dull strands. Use a detoxifying scrub in place of your regular shampoo 2-4 times a month. Scrubs with sea salt, charcoal, and coconut oil are ideal for detoxing. Scrub, rinse, and follow with a hydrating conditioner. If you have sensitive skin, pretreat your scalp by massaging it with argan or coconut oil before applying the detoxifying scrub.
Here's a scalp scrub from the hair master himself. Christophe Robin has a line of hair care products designed to keep your scalp as healthy as possible. No matter your scalp issue, this product can help. This cleansing, purifying sea salt scrub removes build up and soothes sensitive, flaky, or oily scalps. You can also try making your own scalp scrub with organic sea salt, honey, apple cider vinegar, and coconut oil.
Christophe Robin Cleansing Purifying Scrub with Sea Salt: $53
Pre Treatment Argan Oil for Sensitive Skin: $9.99
Follow Up with Sulfate Free Shampoo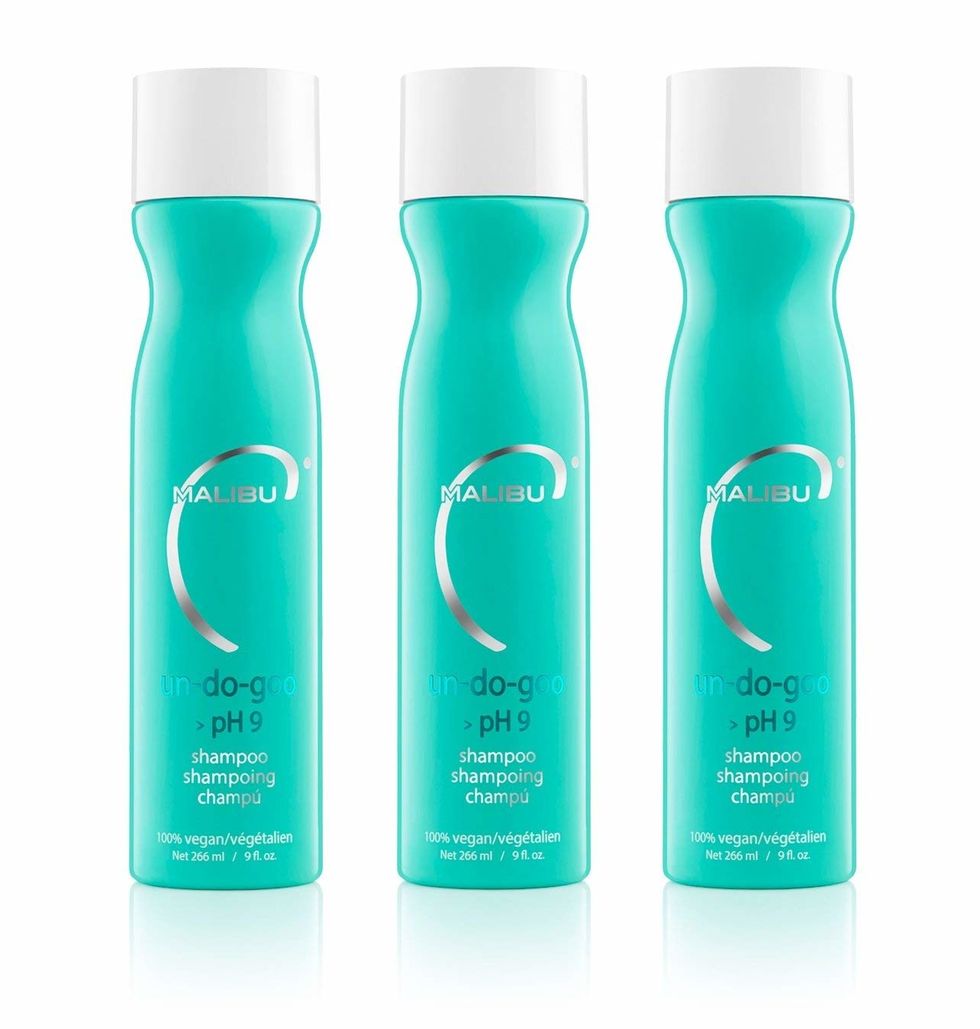 Un-Do-Goo ShampooMalibu Hair Products
To help maintain your results, switch to a sulfate free shampoo. My hair stylist recommended Malibu's Un-Do-Goo Shampoo after noticing significant buildup, not just on my scalp, but coating my strands throughout. The culprit? Harsh chemicals in the tap water, product build up, and natural oils.
Un-Do-Goo shampoo is a cruelty free, vegan shampoo that gently removes build up and rejuvenates hair texture and tone. Another good option is The Body Shop Ginger Scalp Care Shampoo. If you don't color treat your hair, you might notice your hair color looking lighter after detoxing a few times. Years of build up can actually darken your natural color over time.
The Body Shop Ginger Scalp Care Shampoo: $11
Consider a Shower Water Filter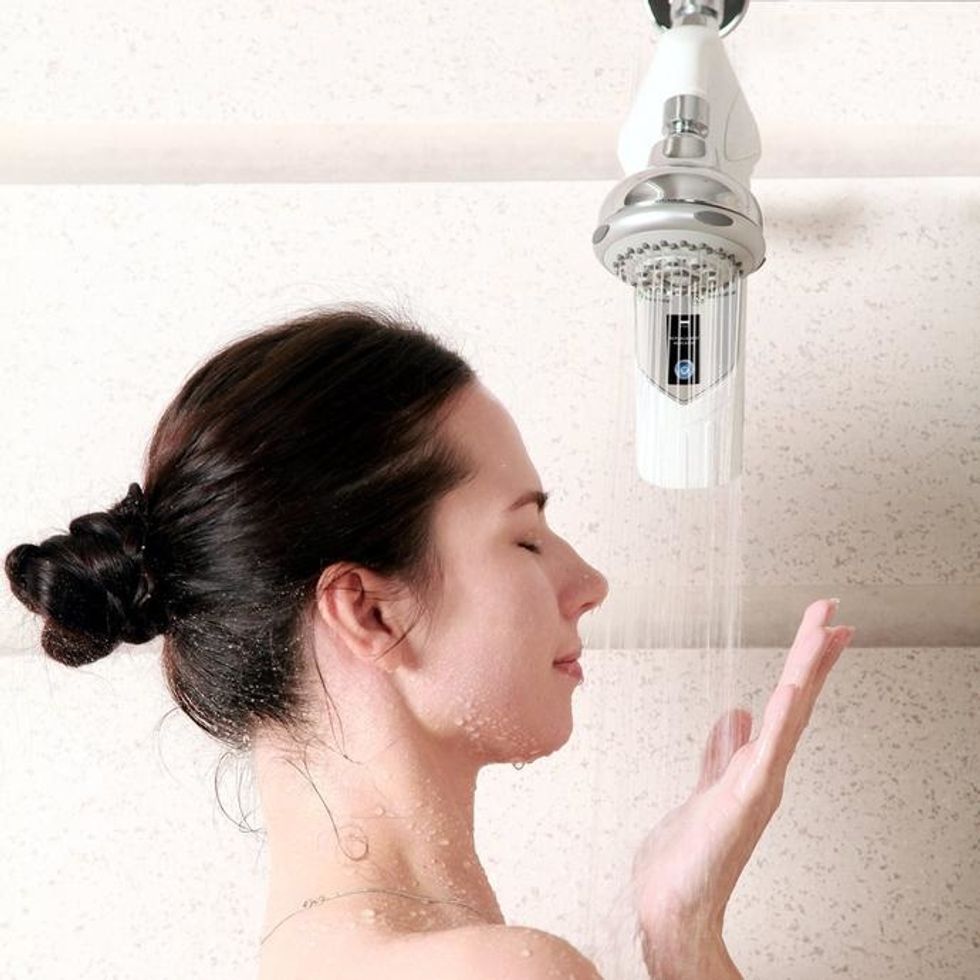 All water running out of the tap is not created equal. In fact some states have hard, chemical filled water that's wreaking havoc on your hair. If your hair color or texture has significantly changed and you've moved in the last year, it's likely your shower water is to blame. Your hair will also feel waxy and like there's a coating on it.
Detoxing your scalp will help, but if your keep washing your hair with harsh chemicals from the tap, it won't be able to improve much. Consider adding a shower head filter to your bathroom. The filter will balance the PH of the water and filter out heavy metals, fluoride, chlorine, bacteria, pesticides, and rust. You'll also notice your skin and nails looking healthier after adding a shower filter. All those harsh chemicals can make your skin, hair, and nails dry out and age faster.
12 Stage Shower Head Filter: $32.79
Massage Your Head Regularly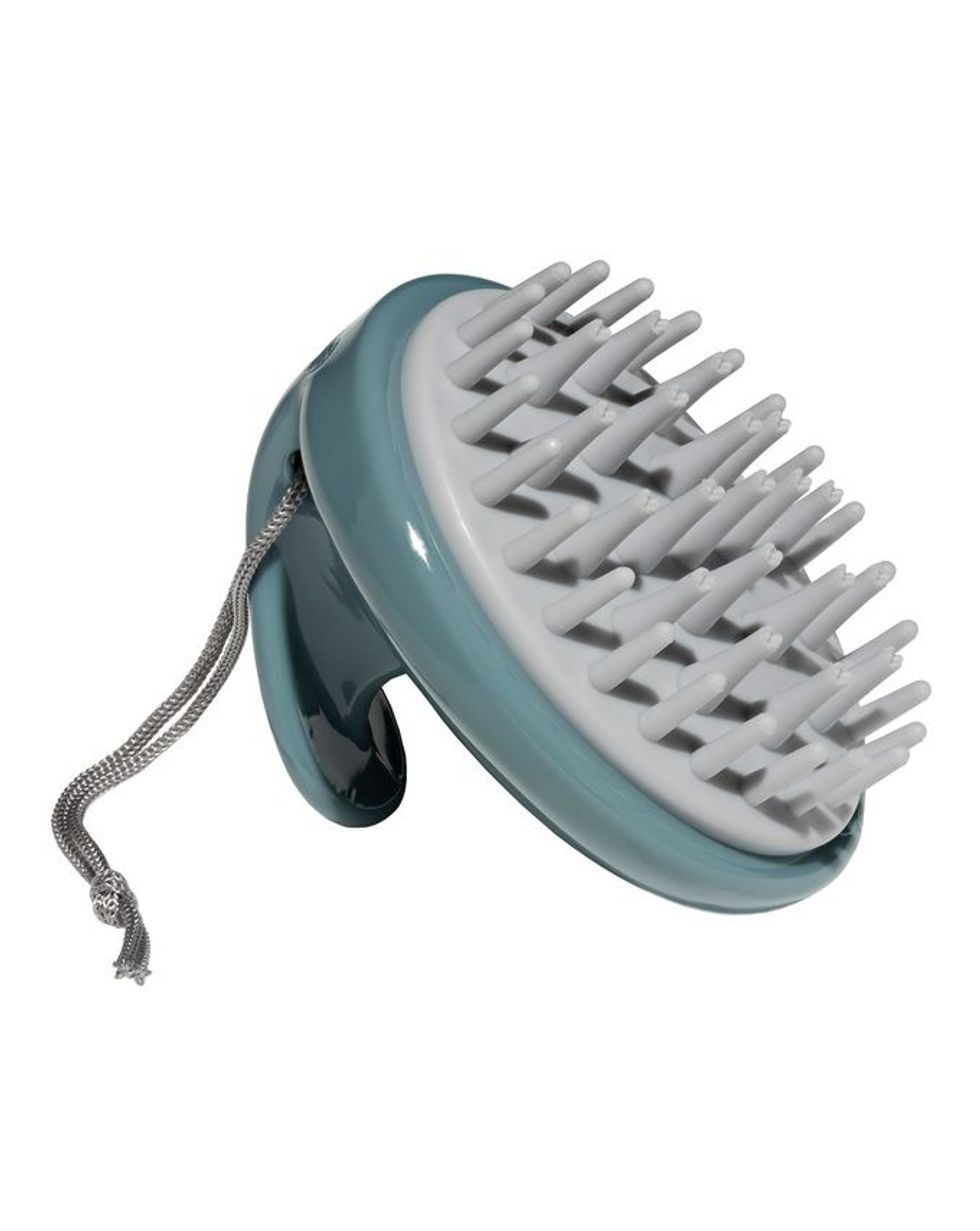 Scalp Revival Therapy Massager Briogeo
The last step in your scalp detoxing routine is by far the most enjoyable. Kneading your roots with a regular head massage stimulates circulation and promotes a healthier scalp. Using a scalp massaging tool will also help distribute your natural oils giving your hair a natural shine.
This scalp revival stimulating therapy massager from Briogeo is a hand held massager with a convenient grip. Use it alone on a dry scalp or massage while your using your detoxifying sea salt scrub. Just don't over do it and avoid larger circular motions to avoid tangling.
Briogeo Scalp Revival Therapy Massager: $16