I'm convinced that the Supreme Oreos that terrorized the internet — and which I have not stopped thinking about since — were a total cultural reset.

---
Released in February 2020, just as everything started to go south, these bright red Supreme Oreos equally met with visceral anticipation, yet whimsical confusion. While I'm not saying they caused the pandemic. To me, they were a sign that something was already very, very wrong. That's when the vibe really began to shift. Oh, to return to those seemingly Edenic times and tell our former selves what we now know. Would they believe us? Would this brave new world and everything in it even be fathomable to them?
Back then, the chaos was fun. I remember that March quite clearly. TikTok was only just beginning to reach beyond middle schoolers doing dance crazes and seduce the rest of us who — okay, back then — were doing dance crazes, too. The just-launched Doja Cat song "Say So" was everywhere — who could have known she'd win a Grammy The new Dua Lipa album had just come out, the virus seemed like a strange, far away figment that would never touch us. And life was good — the Drake song by that title was omnipresent, too … so maybe he jinxed it?
All we had to freak about was a viral pack of bright red Oreos. Admittedly, I'm still dazed and confused by the concept. Despite the internet's multitudes claiming that Supreme and Oreo had gone far too far, the 3-pack of Oreos sold out online in mere minutes.
But the chaos didn't end there. The Oreos' relevance outlasted their shelf life. Bidding sites were on fire, with one auction reaching almost $92,000 before being taken down. And — apparently — they tasted exactly like regular old Oreos.
But while this marked the peak of the streetwear era — during the pandemic, Supreme would sell to LVMH, the luxury fashion line. Thus diluting its cultural credibility and signaling the end of the streetwear era and paving the way for the current Euphoria-inspired epoch. It didn't, however, mark the end of fashion's obsession with food branding.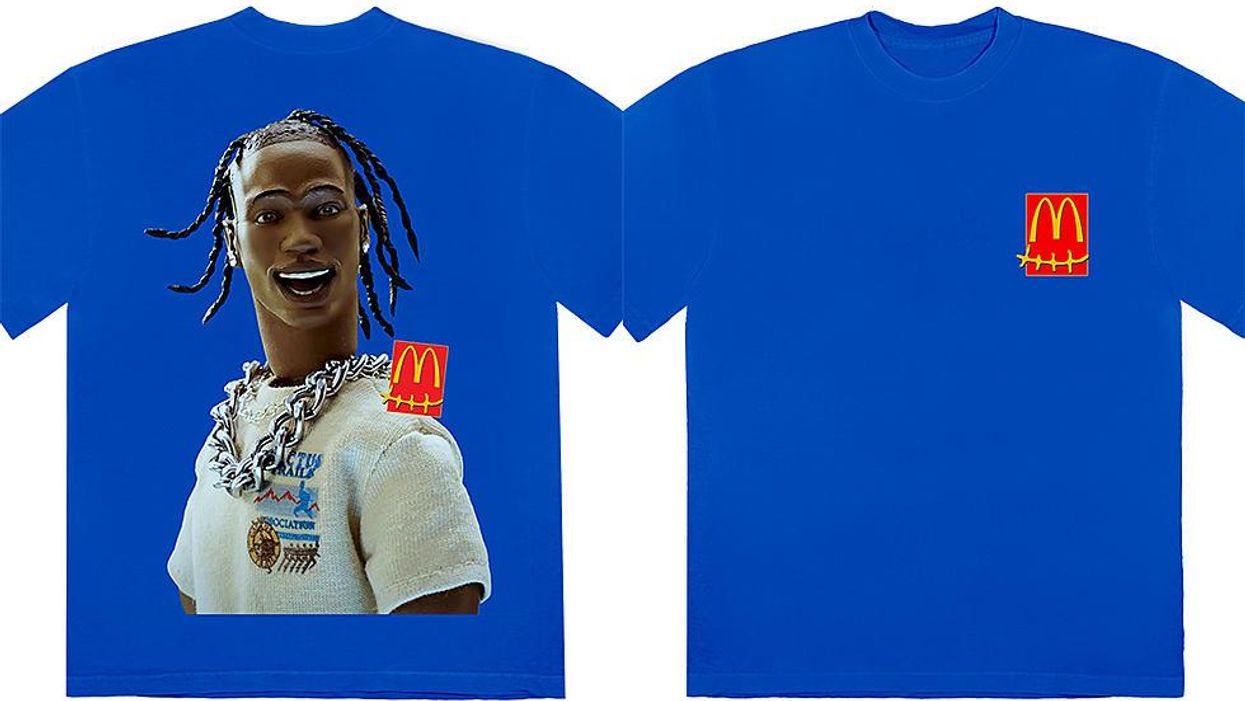 Food and Fashion: A Recent History
During lockdown, random celebrity food endorsements popped up daily. That's because famous people needed things to do while production paused on their personal brands. Their hobby of choice: making us buy things! And what were we already buying like mad? Food.
Selena Gomez and Tyler the Creator had ice cream collabs. Charli D'Amelio had a Dunkin Donuts drink, ditto for Ariana's Starbucks bev. Travis Scott had a Mcdonald's Burger and a sold-out merch line for it which created a fashion trend. And after the Supreme sensation, Lady Gaga even tried her hand with Oreos.
With or without celebrity endorsement, fashion has been fascinated by the food industry for years now. In 2018, Eater investigates this emergent phenomenon in their article: You Wear What You Eat. "Food and restaurant brands have long produced kitschy logoed apparel, often worn by staffers or purchased by customers as souvenirs. But in recent years, food's ascension in pop culture has led to prime-time culinary shows and feature profiles of chefs in fashion and style magazines. Accordingly, the average person's culinary-related wardrobe is no longer limited to a T-shirt from that kitschy diner they hit while on vacation, or a baseball cap bearing the logo from the pizzeria that sponsored their co-ed softball team."
This assertion that food logos have replaced "Welcome to Idaho" T-Shirts as actual souvenirs — not like the keychain from that family vacation in the Great Plains when you were ten. But souvenirs of your childhood pining for a fast food dinner, those college days surviving on late night food runs, and everything in between. "Through in-house productions, savvy marketing agencies, or partnerships with luxe fashion brands, food companies are creating merch their customers are actually willing to pay for in order to rep their obsessions,"
Eater continues. "It's just a simple example of something that's been around years and years," says John Stanton, professor of food marketing at St. Joseph's University. "Focus on something other than the product you're selling and let that speak to the audience."
Food and the Power of Nostalgia
This marriage of nostalgia and luxury clothing is a merger between two parts of the self: the attainable and the aspirational. The mass availability of fast food combined with luxury fashion or even streetwear's inherent scarcity makes for a juxtaposition that feels humorous, ironic, and covetable.
In a 2022 SSENSE article, this high-end clothing site described fashion's partnerships with food as a blending of "low culture" and "high culture." The piece posits that it's an attempt to rid us of our pretensions in both arenas, calling the phenomenon, "a breakdown of the snobbery that had guided food tastes for far too long . . . The same architects of a fine dining value system that can so often feel oppressive were rejecting it wholesale. And installing a new one in its wake, aligning their tastes with the diets of those who can afford to eat little else but fast food. In doing this, many of these chefs unintentionally obscured the reality that access to food is inherently restrictive because of capital, papering over class fissures by reminding consumers we can all derive pleasure from eating Chick-fil-A. There's an overwhelming emphasis on gratification in these soundbites, a pleasure that is so overreaching that it's impossible to fight."
The primary agent at work here is nostalgia — carving a connection between the then and the now, the notion of what was, what's here or what might have been. "Nostalgia can act as a masking agent that conceals the injustice wired into fast food, scrubbing away class differences that the industry relies on. Fashion exploits that dissonance. Fast food is, in its most romantic imaginings, a vehicle for nostalgia; fashion can awaken cravings we didn't even know we had by giving nostalgia material form. If the smell of McDonald's fries reminds you of the person you once were before you knew better, a sweatshirt plastered with them suggests who you may want to become, someone who does not feel the need to apologize for eating the garbage of your youth, but instead devours it with self-assurance, toting your love for fast food around like a luxury few can afford."
This is why streetwear has — in particular — loves playing with its food. Streetwear is so appealing for the same reason fast food is: it never takes itself seriously, it's for the people, and a little bit goes a long way.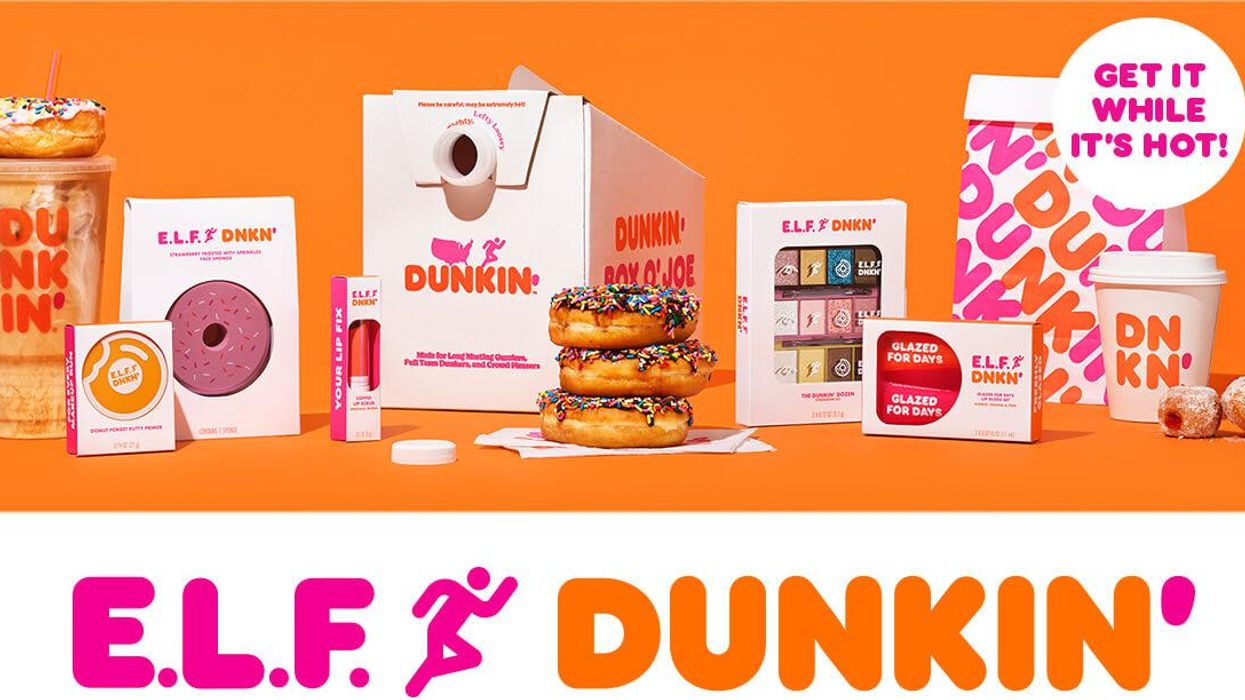 Fashion, Food, and the Post-Pandemic Age
But now, in the latest fashion phase, it's not merely streetwear brands getting in on the food action. The proliferation of kitschy garments, the return of sardonic and funny graphic tees and hats, and the ever-present desire to say something about yourself with your clothes has made food collaborations even more salient.
According to Fast Company, this is a trend that's only growing stronger, "Last month, when British bakery chain Greggs debuted a collaboration with fast-fashion retailer Primark, fans of pasties queued up for hours to score the logo-emblazoned loungewear. Not long after, Coach announced its Zabar's capsule collection—comprising bagel-printed luxury tees, sweaters, and totes—nearly every single item sold out online. And this week, two megabrands in the beauty and fashion space enter the fray with retail concepts and in-store activations themed around food."
Fast Company highlights other giant partnerships that are launching with huge promotions and crowd-drawing events like Levi's x Pressed and elf x Dunkin Donuts.
Part of these gimmicky showings is an attempt to entice customers to brick-and-mortar stores post-pandemic. Throwing events, flashy logos, and astonishing partnerships before our eyes is an effort to bring us in-store, to convince us to shop more-more-more. They're also appeals to the social-media market. What's truly shocking is what does go viral. What's fun and light and unexpected goes viral and sells.
What To Eat When You're Not Eating Out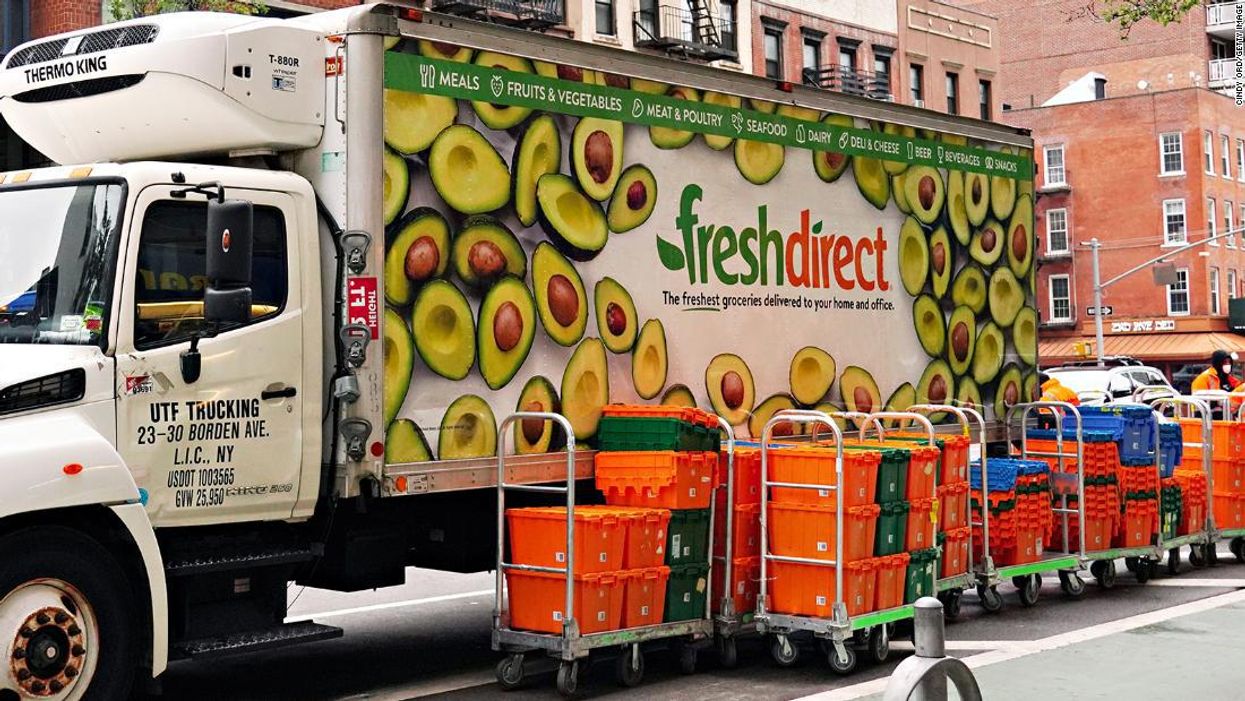 While these weird collaborations can be nostalgic reminders of youth and pleasure, you do have to eat at home sometimes.
As one of the pioneers for online grocery shopping, Fresh Direct is your one-stop shop for grocery needs — all from the comfort of your own home. Get the best in-season picks, local goods, chef-prepared meals, and your favorite brands delivered to your home or office.

WithFresh Direct, shopping is simple. Just grocery shop online with the Fresh Direct website or app and your order gets prepared at their state-of-the-art facility. Then, their refrigerated trucks will deliver right to your home during the timeslot that works for you.
My biggest annoyance when cooking alone is simply trying to figure out what to eat every day. With Fresh Direct, I get inspiration from their expertly-curated seasonal items and fantastic deals. To know what's great to eat now, I trust the Fresh Directrating system. Their experts taste over 800 fresh products daily and rate them so you always know what's great right now.
Skip the dinner time blues, and eat at home with Fresh Direct. Don't worry, with Fresh Direct, even cooking at home can be as exciting — though, maybe not as star-studded — as going out.