All of these women have distinct looks that make them some of the most stylish on the planet. Whose closet would you steal if you had the chance?
Emma Watson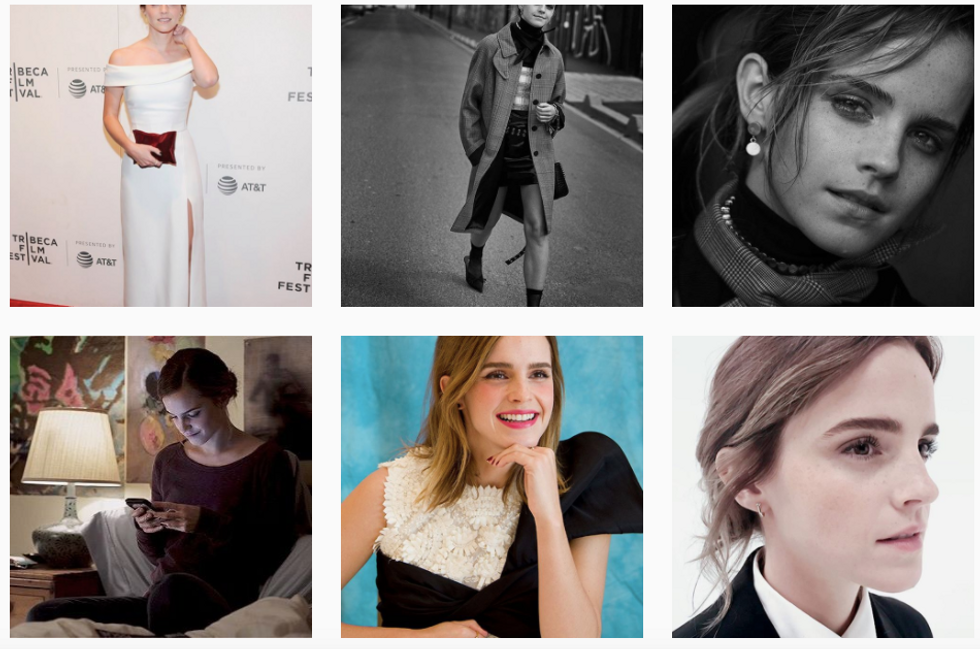 Classic and understated with the ever present feminine touch. Always looking polished and graceful she tends to stick to more monochromatic looks that let her natural beauty be the focus. When asked to define her personal style she answered, "Jean Cocteau said, "Style is a very simple way of saying complicated things."
"What's your own fashion trademark?: If I get it right, a kind of drama whilst looking understated. If I get it right!
Favorite accessory: Can I say lipstick? I don't like to accessorize too much because I want people to see me first and my clothes second."
Her Style icons: Lauren Bacall, Sofia Coppola, Cate Blanchett, Françoise Hardy.
Alexa Chung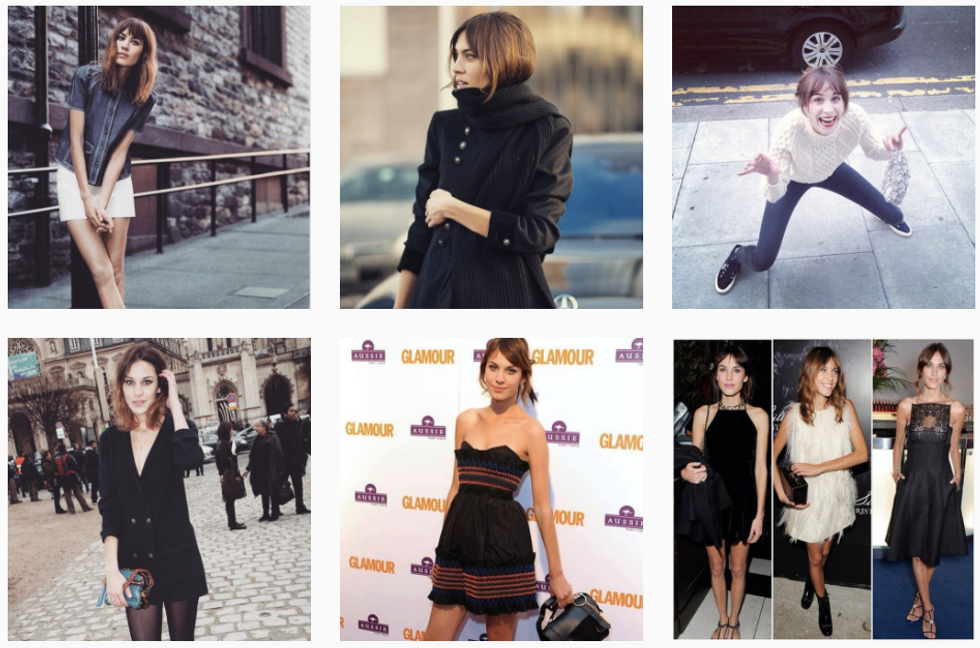 European classic with a touch of vintage 60s cool girl. She has described her style as "sexless" and will usually let the outfit stand out more than her body. An interesting combination of classic looks mixed in with more eclectic items. Alexa Chung always looks as if she could walk into a classic '60s French film and fit in perfectly.
Her Style Icons: 'Thank you, Jane Birkin, for providing me with infinite outfit ideas and the confidence to dress like a boy but act like a girl." "Wednesday Addams was probably the first character I saw to wear the Peter Pan collar. Match that with pigtails and gothy pale skin and she's pretty much my favourite style icon."
Lupita Nyong'o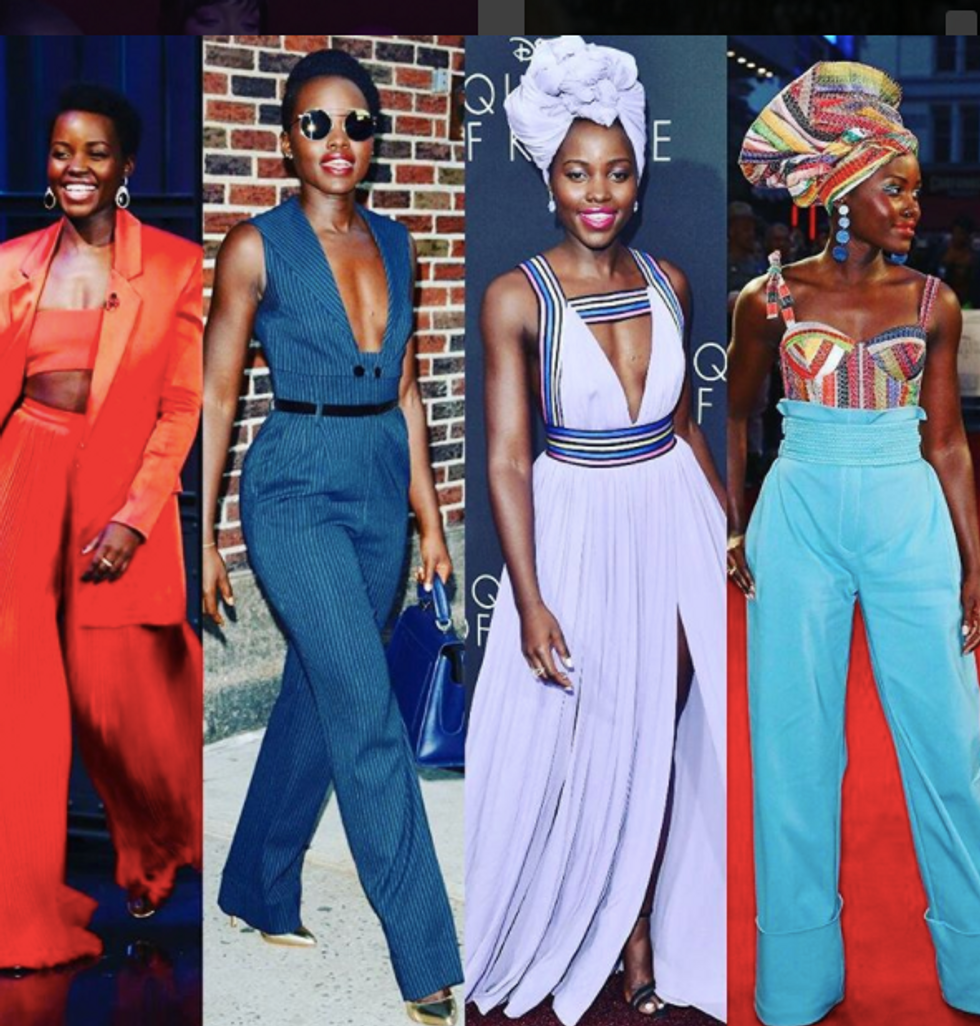 Colorful, playful, fun. Lupita was raised in Kenya and you can notice the influence that both her upbringing and her mother played in her personal style. She is not afraid of bold choices and bright color. The solid strong colors of her wardrobe allow her skin to shine without patterns overwhelming her.
"I love color and gravitate towards solid block colors," says Nyong'o. "I like clean lines and a classic look, but I also like to have a sense of humor and wear things that put a smile on my face." She pauses, and laughs. "I like to wear things, I don't like things to wear me. I don't like fuss!"
Her Style Icons: "I've admired from afar people like Elizabeth Taylor, Iman, and Cate Blanchett."
Rihanna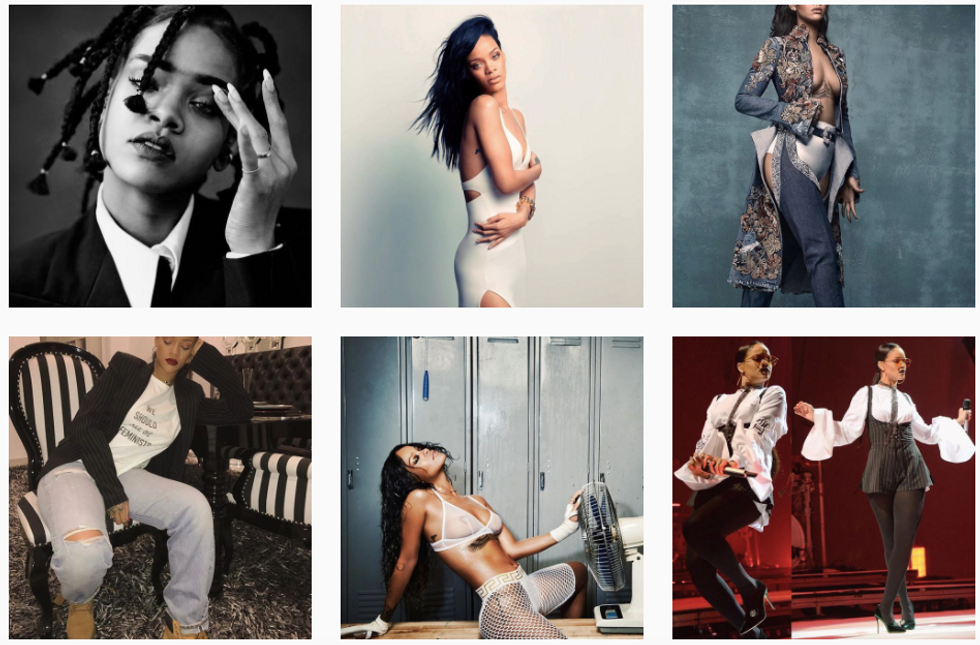 Bold, sexy, unapologetic. Rihanna is always trying out the newest fashion trends. She is daring and doesn't shy away from making risky fashion choices. Fashion is all about adventure for her and she is always mixing things up. While she is not afraid of highlighting her figure it always appears to come from a place of comfort, self confidence, and empowerment.
"I dare myself to make something work," she said about her thought process when it comes to clothes. 'I always look for the most interesting silhouette or something that's a little off, but I have to figure it out. I have to make it me. I think that's the thrill in fashion."
Karlie Kloss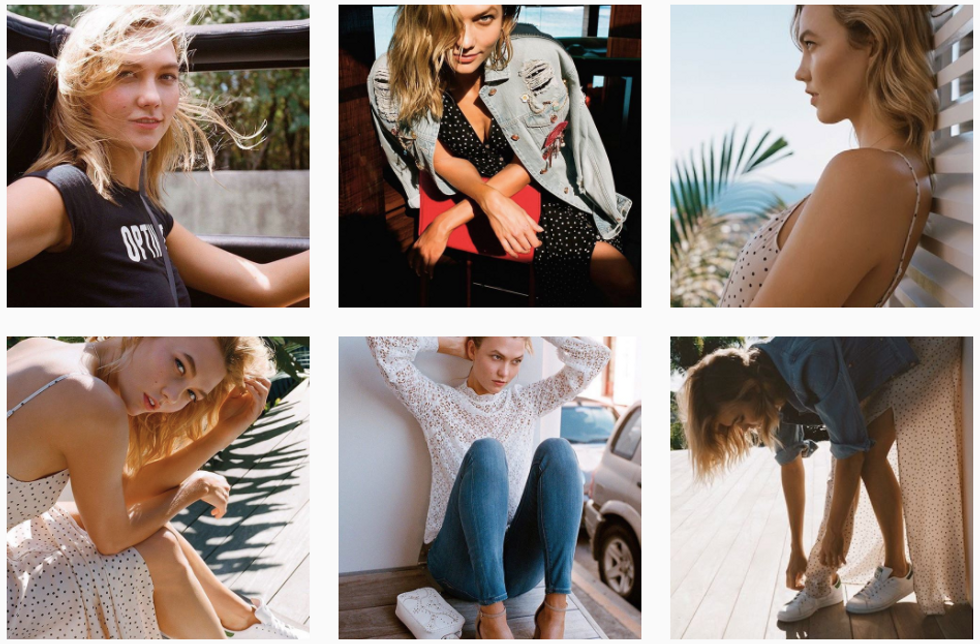 A girl next door style that is simple, sporty, and fun. Frequent work outs mean you'll find her decked out in exercise gear both at home and on the go. Her personal style always looks classic and chic with a mix of tomboy and feminine pieces. She can be walking around in jeans, tee, and sneakers but the next day she'll be rocking a breezy summer dress.
"You grow into who you are and your viewpoints on life and how you want to dress and that's the great part of fashion, it's a self-expression. You can change it by the day. You can wear a feminine summer dress one day and then leather pants and studs the next. You can really be whoever you want to be or express how you're feeling or what you're inspired by through what you put on your body and I think that's really freeing and empowering."
Zendaya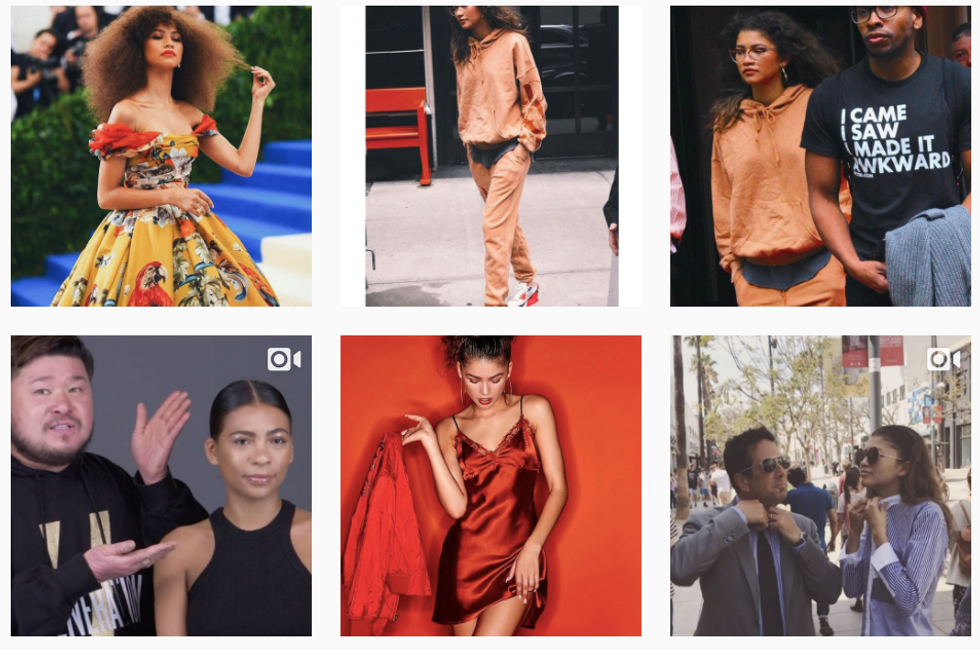 Fashion forward, down to earth, yet bold. In her opinion fashion is all about confidence and she has said, "Someone could literally tell me 'Put on a trash bag and wear some Louboutins' and I would do it, and I would feel comfortable in it—as long as I had the right hair, the right makeup, I would do it." Unafraid to take risks she has also become an icon for black girls who see her rock different hairstyles flawlessly.
Her Style Icons: "Style-wise, I look up to people who like to do their own thing, people who march to the beat of their own drum, who dress for themselves and just don't care. I am inspired by those kind of people. My dad is my style icon. Madonna is my style icon. And Erykah Badu."
Kristen Stewart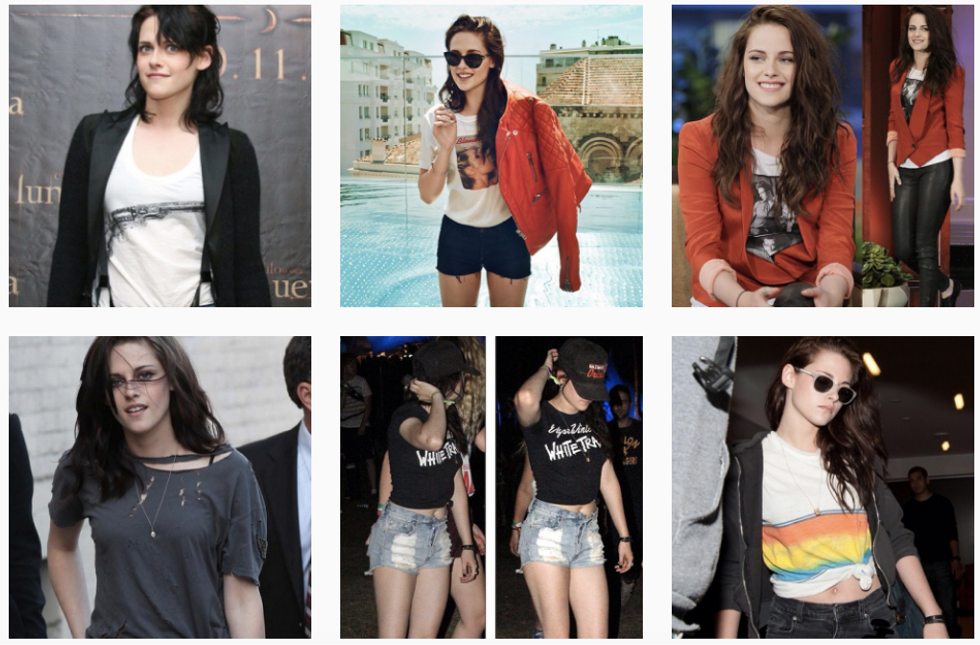 Laid back rocker cool girl. Always confident and comfortable Kristen's looks are much more unisex or masculine when she's not on the red carpet. She sports edgier looks with a fusion of elegant pieces and tomboy punk rock influences.
"My style is a little edgy and different. It's fun to wear clothes that show off my personality, and I feel way more comfortable and confident when I do. It's boring if I look like everyone else. I like to be different, even if other people don't like what I'm wearing."
Miley Cyrus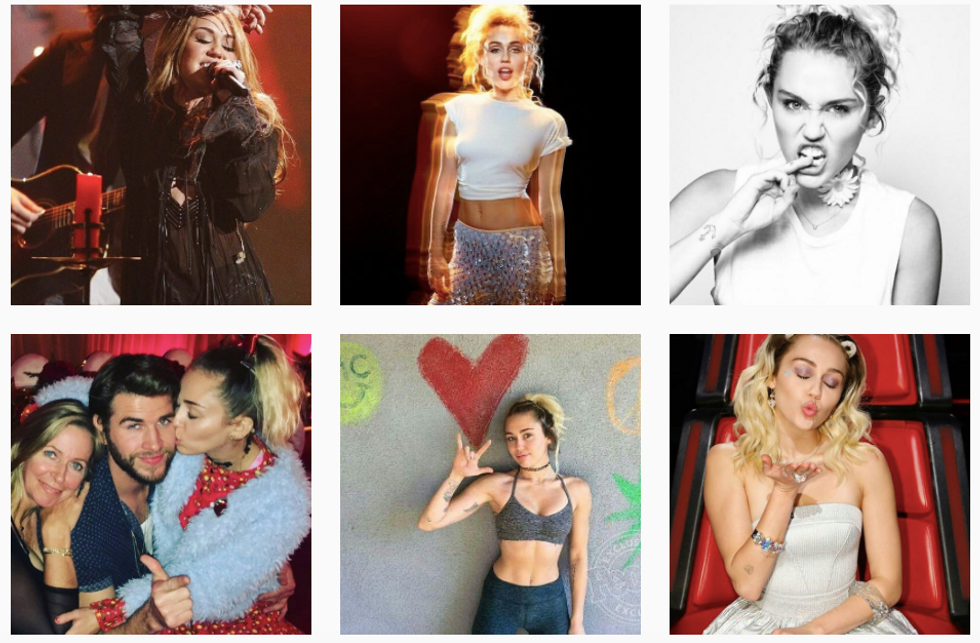 Though her style is constantly changing as she ages into different periods of her life, her style now is becoming much more feminine. Its eclectic, out there, and an interesting mixture of high class and rebellion. The bohemian hippy wardrobe doesn't shy away from bold outfits and stands apart from the mainstream.
"You can just mix white trash and Chanel, that's me. That's my ultimate look."