How I Earn Rewards Back On My Grocery Shopping
The Fetch app couldn't be easier to use
Grocery shopping used to be calming for me. I'd go without the kids, chat with Irene if she was working that day. Things have changed so fast.
All of a sudden, my entire family is eating every meal at home. My husband used to get breakfast and lunch at work, and my two kids would sometimes get lunch at school, so we're buying way more groceries, spending much more money, and panicking about the grocery store.
When I looked at my first quarantine receipt, it was bleak. I'd never spent that much at the grocery store; I vowed to never again make fun of my mother for her coupon clipping.
No matter where I went, prices were high. I asked my friend, who has three kids how she was handling the new normal. She told me grocery shopping was expensive, and a pain, but her long receipts were so satisfying since she'd get points from them to spend on gift cards.
How?
She told me she signed up for Fetch Rewards. It's an app that lets you take photos of your receipts and then receive points based on certain brands and items you bought. They work with so many different brands, and she said every receipt gave her points.
I don't always buy the most popular brands, but she said it didn't matter - they work with sooo many, like Huggie's, Annie's, Pepsi, Pond's, TAZO, Tropicana, Cheerios, Hershey's, Trix, Ben & Jerry's, One A Day, Dove, Kleenex, Scott, Suave, and so much more. I checked out their website, and more than half my list was on there!
All I had to do was go to the App store on my phone and download the free app. After I went shopping, I would take a picture of my receipt, and that would earn me points! It didn't matter if I went shopping at a big-name store or the local shop - only the brands mattered. They also have rotating Special Offers, like buying 2 of something would earn me more points - and it's based on your previous shopping habits, so it's probably something you use!
And even if I didn't buy any of their participating brands, just scanning a receipt would mean points!
There were no surveys or ads I had to watch before I could access the savings. Downloading Fetch Rewards actually made me feel excited about grocery shopping again, but then my friend told me old receipts work, too!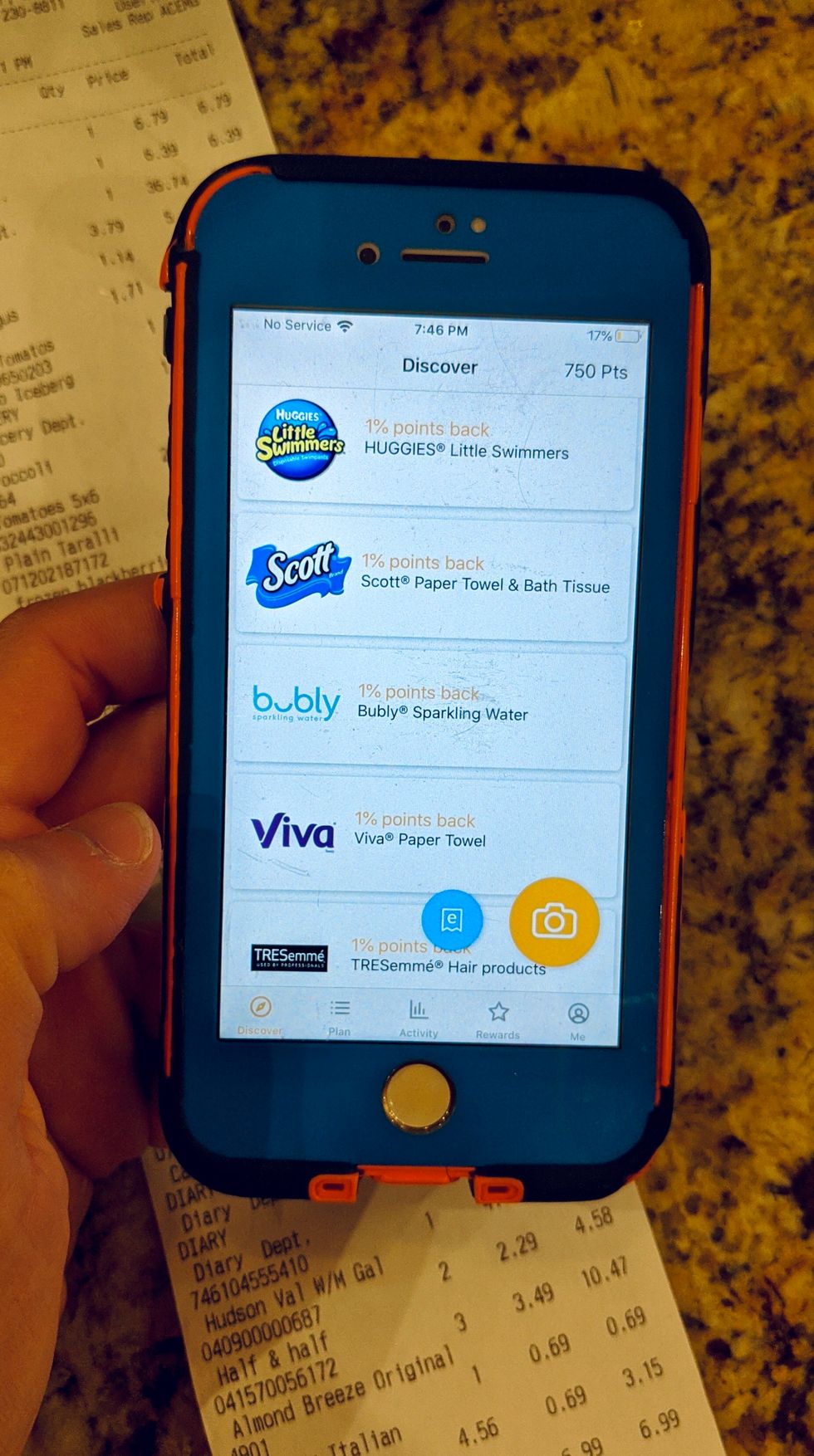 If you have any receipts from the last 14 days from the day you signed up, you could snap a photo and get the rewards. I still had my last receipt, which was just a short trip to the drugstore. I took a photo in the app, only using a few extra seconds to adjust it, and then they gave me points.

With my points, I can earn rewards, which seemed fantastic. I could put my points towards gift cards from places like Bed, Bath, & Beyond, Target, 1-800-Flowers.com, Petco, iTunes, Applebee's, Chipotle, Dunkin', Barnes & Noble, Panera, Gap, Sephora, GameStop, Olive Garden, Macy's, Lowe's, Walmart, and so much more.
I could also link Fetch Rewards with online accounts - instead of taking a photo, Fetch Rewards could analyze my Amazon receipts and automatically give me points.
Then, I discovered something Sharon didn't know - you get 2000 points when you refer someone to the app with your code. She hadn't known about it! We're definitely going to get some friends in on this, too.
At such a wild time in our lives, we could really use a little extra just-in-case cash, and Fetch Rewards makes that possible with such little effort. I take a photo once a week and get money back in my pocket.
Try it out - it's free and so, so easy to use.