Like most married guys, I never really paid any attention to my face and skin. Whatever bar of soap was lying around, and the occasional after-shave moisturizer were as far as I got. My wife - on the other hand - has been on a perpetual quest for the perfect skincare regimen - it seemed like there was yet another rainbow of colored tubes and bottles on our sink every month.
---
A few weeks ago she tried a new line - FIOR - and she can't stop raving about it. She's so taken with FIOR that she insisted - and oh, can she be insistent! - that I at least give it a try. So I've been using FIOR, and - though I kinda can't believe it - I'm pretty hooked.
FIOR skincare is totally plant-based, with no animal-derived ingredients, and 100% vegan - all of which is very important to her. I like that it's not at all oily, and smells great (for both of us). We love it that FIOR's entire skincare line is infused with antioxidant-rich cannabinoids like CBG and CBDA.
Since washing my face is the one thing I've ever done with any regularity, I started with the Clarifying Cleanser. It worked up a light foam, cleaned up my grimy face no problem, and left my skin feeling relaxed and smelling nice and fresh. My wife says it's fantastic at cleaning off every bit of her makeup, and doesn't leave her with oily skin. She ranks it an 11 out of 10.

Next, I tried the Awaken Eye Cream. To be honest, it doesn't take much for my eyes to look beat - dark bags, puffiness, etc. The sleek aluminum applicator is precisely what my tired eyes need to wake up after a particularly late night. In only a few days I could really see the dark circles and puffy eyes fading away, and my laugh lines seemed to disappear. I had no idea that was possible! My wife tells me she loves that she can immediately apply her makeup, and that it helps with blending concealer - whatever that means.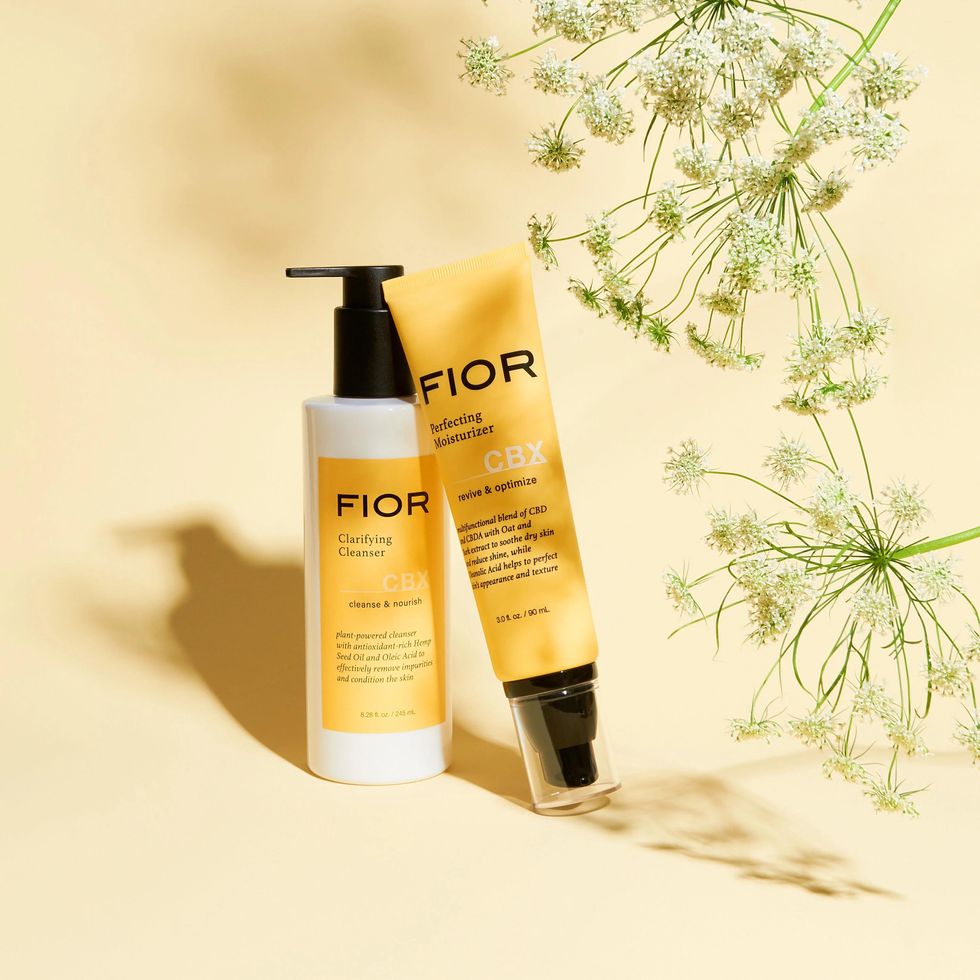 The Perfecting Moisturizer has been fantastic - lighter and less greasy than what I've been using, and smells great. My face actually feels 'calm' - presumably from the CBD, maybe? I've only just started with the Radiance Serum, and I'm not sure I'll be able to tell if I look 'radiant', but it does feel great.
I don't understand the chemistry behind FIOR, but this whole new routine and these excellent natural products do make me feel calmer. These days my stress no longer shows on my face. So now I'm a guy with a skincare routine!