How FLO Helped With My PMS Symptoms (Especially Bloating!!!)
Nothing helps, and yes I practice body positivity and all that jazz, but I feel like garbage! It makes me feel gross and I'm super unproductive.
I figured it's an inevitable part of owning a uterus, but then my friend told me I should check out FLO. It's a gummy vitamin that helps with PMS symptoms, including acne and bloat.
Sounded ideal, but I doubted it would work. Still, I saw online that it came in adorable ring shapes and it was bright pink, so I was down to try it. Plus if it didn't work, they said they would refund me for my bottles for up to 60 days.
It's different from Midol; instead of taking it whenever you're suffering, you take 2 gummies a day every day. This is so FLO can build up in your system and actually make real changes. There's no quick fix to bloat. After about two months, I'd possibly see results in my hormonal acne, bloating, and even mood swings. Alright!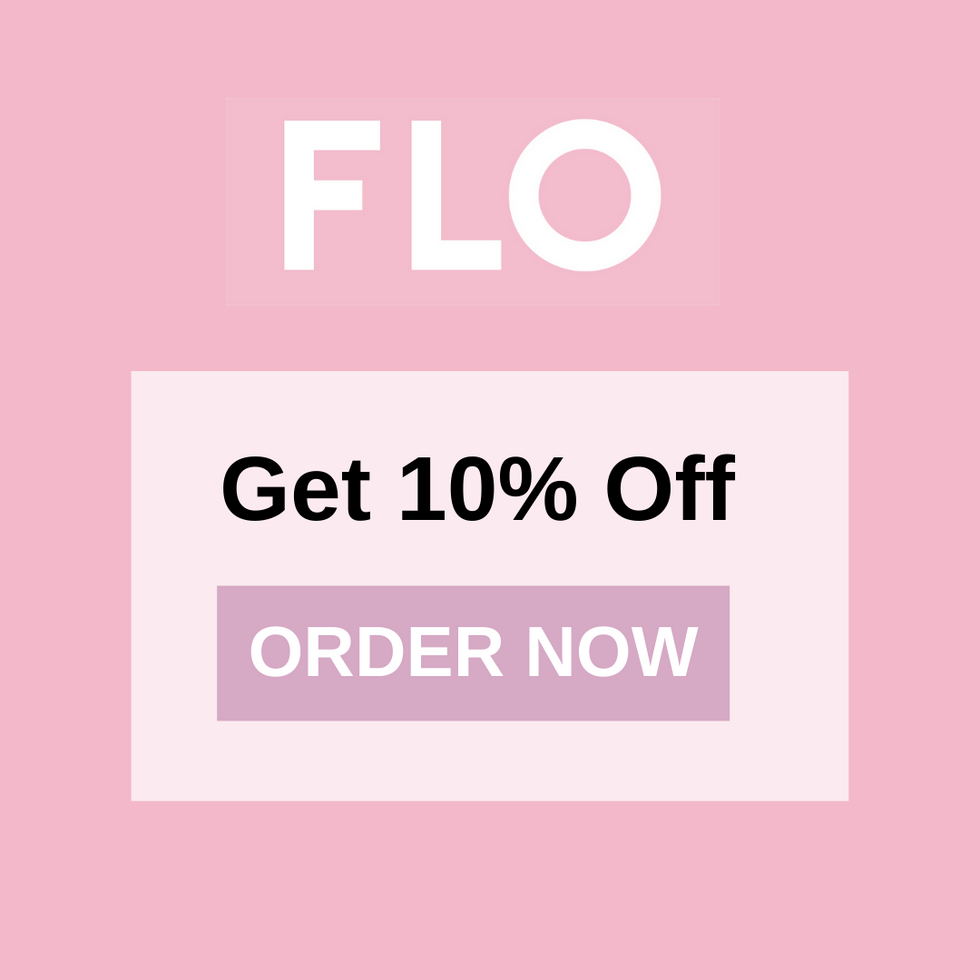 My order arrived in a sweet pink bottle. Since this could take two months, I set up a subscription so I wouldn't have to think about it. I also got 17% off for subscribing!
The gummy was delicious. They're strawberry-flavored, gluten-free, GMO-free, and vegan. I also got a good look at the ingredients.
The big ones are chaste berry, dong quai, vitamin B6, and lemon balm. Together, they're shown to balance estrogen levels, alleviate hormonal acne, reduce mood swings, ease anxiety, lessen bloat and cravings, and aid digestion.
Oh yeah: without getting too TMI about it, my poop schedule gets really weird around my period. So that's a real win.
After three weeks of gummies, I could still feel my period coming because my pants still got tight. But, I usually get one big zit around that time, and I didn't, so I decided to stick with it.
By the time my next period rolled around, I felt very different; PMS who?! I was definitely not as bloated! I didn't need my period jeans!! I was also super proud I remembered to take my gummies every single day; since they're so tasty, I was always looking forward to them.
I actually can't believe how bad my PMS symptoms were, now that they're nearly gone.
FLO is absolutely amazing. I no longer have to feel awful once a month. I can just feel like me.
FLO Vitamins are manufactured according to FDA guidelines and do not include any dyes or artificial flavors.